I finally got a chance to play with some of the colors I picked up from the new Sally Hansen Complete Salon Manicure line. I'm a bit surprised that the re-launch didn't come with an updated bottle shape, as the brand changes bottles around what feels like all the time. I suppose there wasn't a chance they'd go back to the old square bottles with the rubberized handle anyway, so it's probably just as well they kept it the same—I've got enough variety of shapes in the Sally Hansen section of my stash as it is.
I started with Jaded, a blue-leaning green creme. It's in the mint family, for sure, which means it really brings out my rosy glow (a.k.a. "lobster hands"). I was surprised at how sheer this was; I expected two or three coats as is usual for non-Insta Dri Sally Hansen cremes, but these swatches are four coats and there's still just a tiny hint of visible nail line in strong light. I think the squishiness really works in this case, giving the polish a depth similar to jade stone jewelry.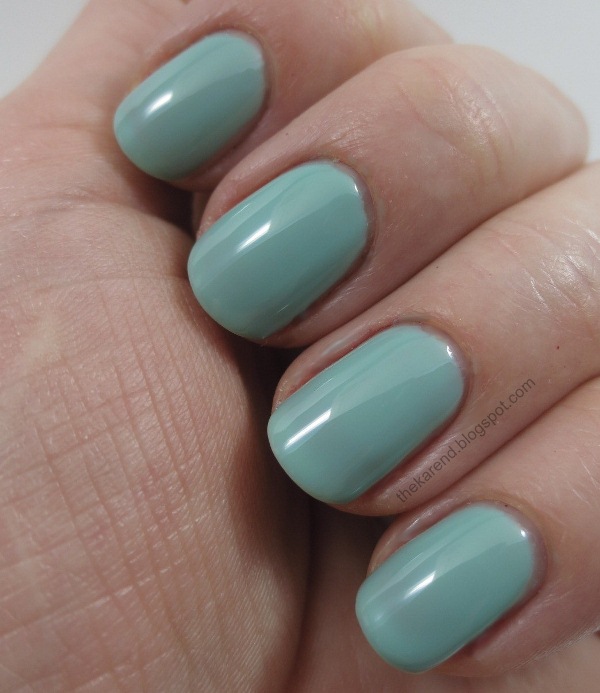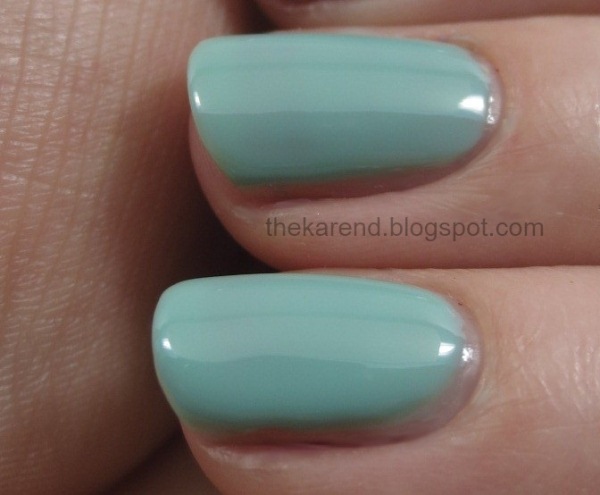 I've been itching to try Snow Globe since I first saw it, what with all those colors glinting off the glitter in the bottle.
Adding two coats of Snow Globe to Green Tea gave me this lovely result: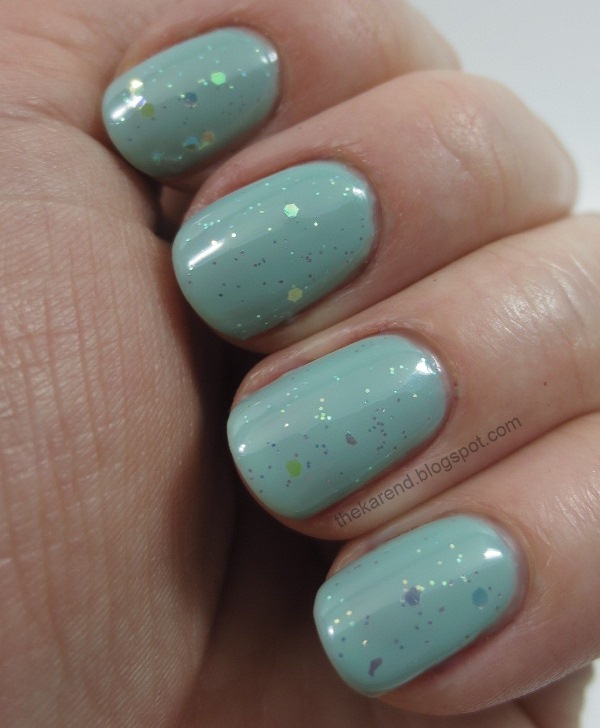 These swatches are without topcoat; the glitter in Snow Globe lays nice and flat.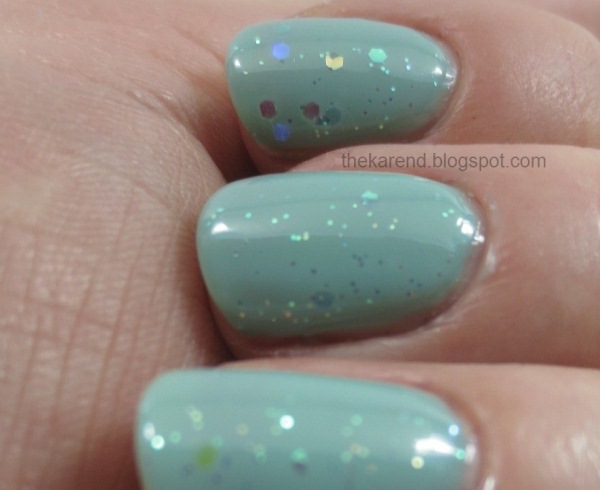 The other color that grabbed me was Black and Blue, a deep teal blue shimmer that hints at having a purple duochrome flash in the bottle.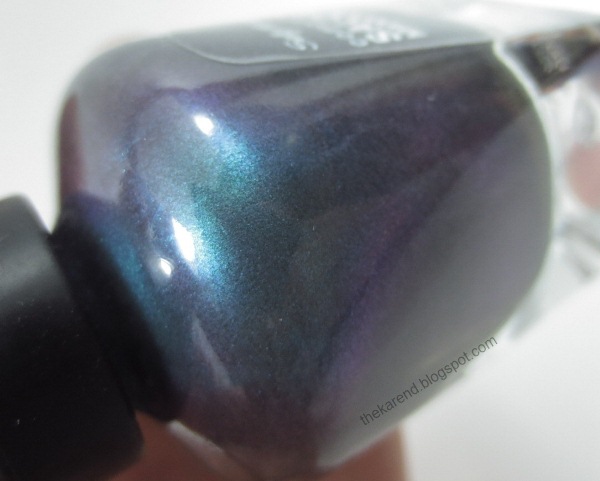 I used three coats of Black and Blue for full coverage. The shift on the nail is in the teal to blue range; I barely saw any purple. The shots below are at various angles (and various levels of blurriness, sorry) so you can see the different looks it has.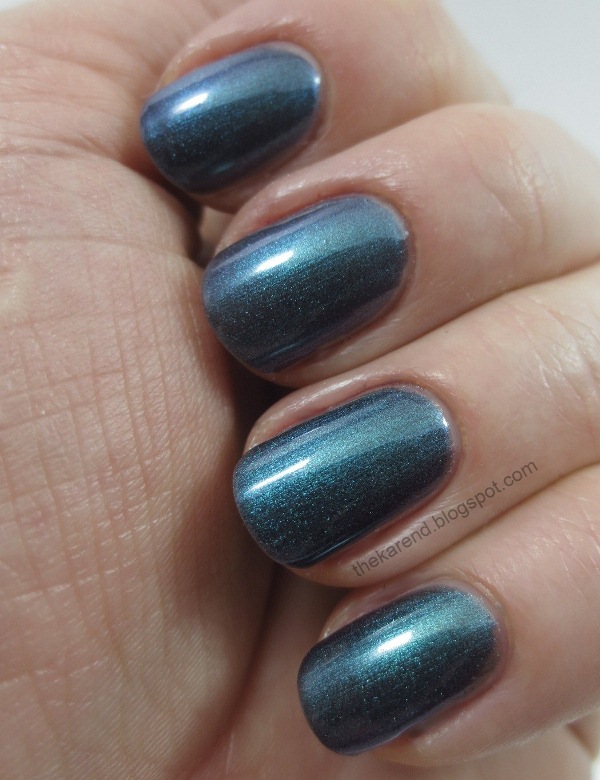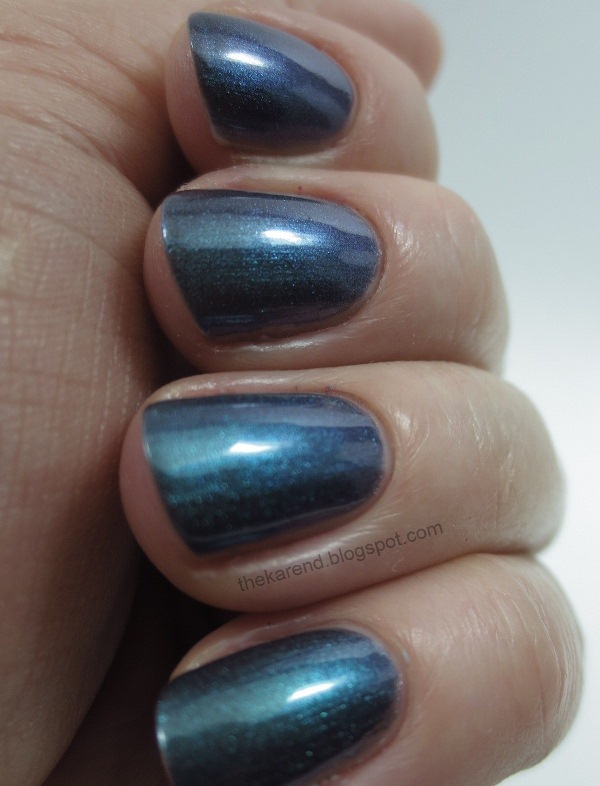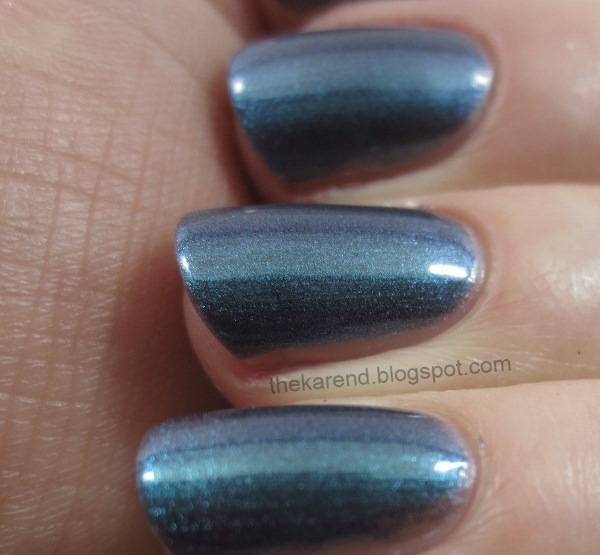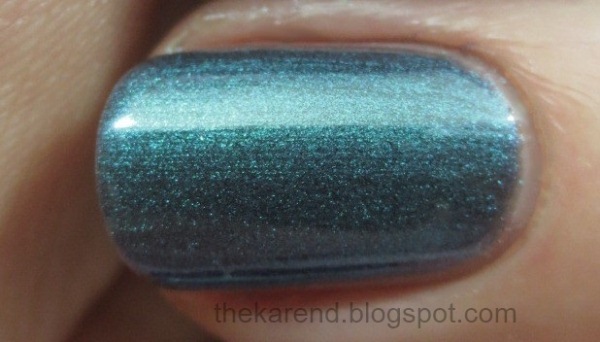 Of course I tried Snow Globe over Black and Blue. As with Green Tea, I added two coats of Snow Globe, no topcoat.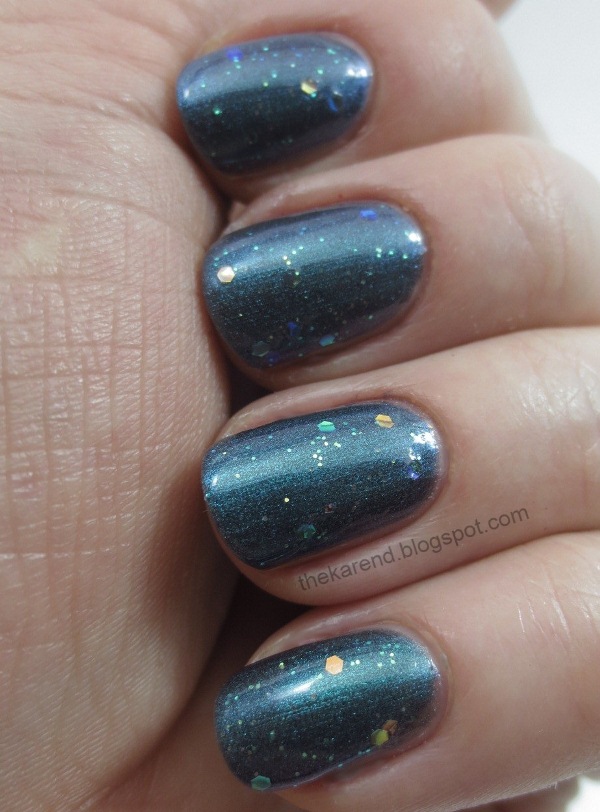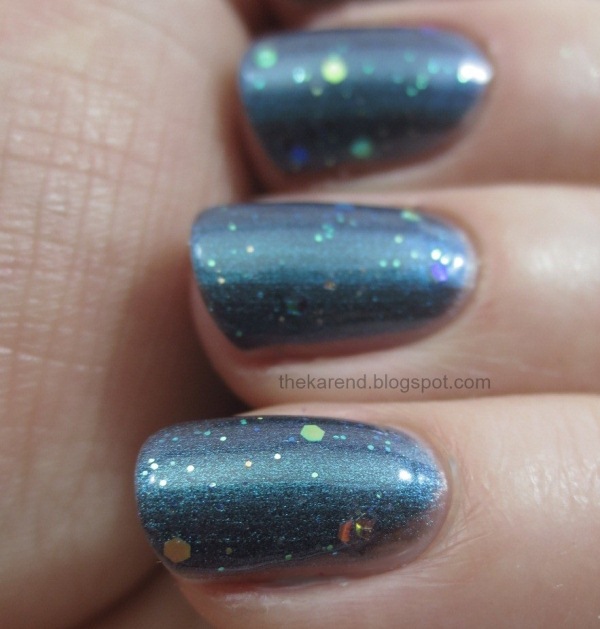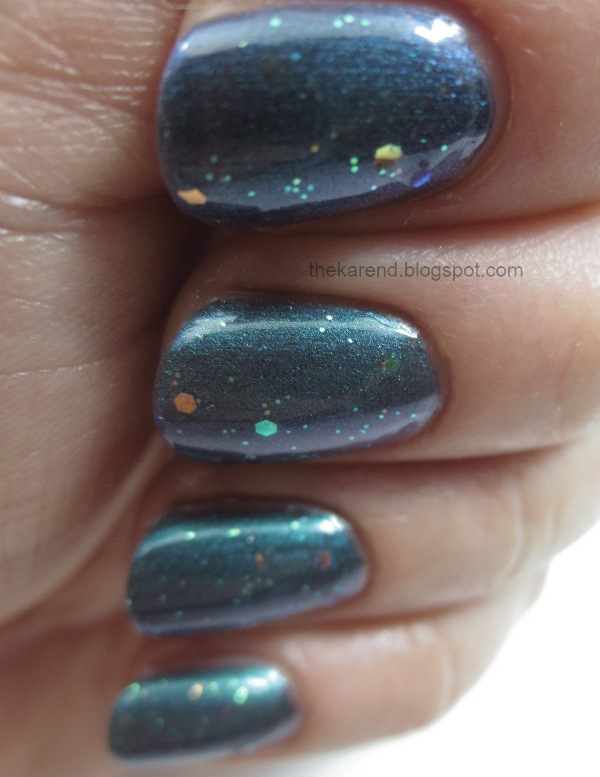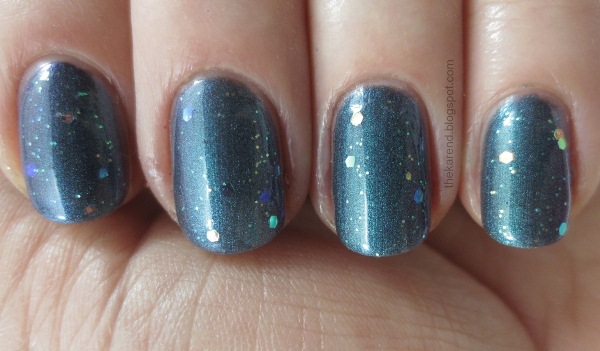 It was interesting to see how the deeper base of Black and Blue changed how Snow Globe looked compared to its appearance on Green Tea. I still want to try it over more colors but ran out of time in this particular swatching session.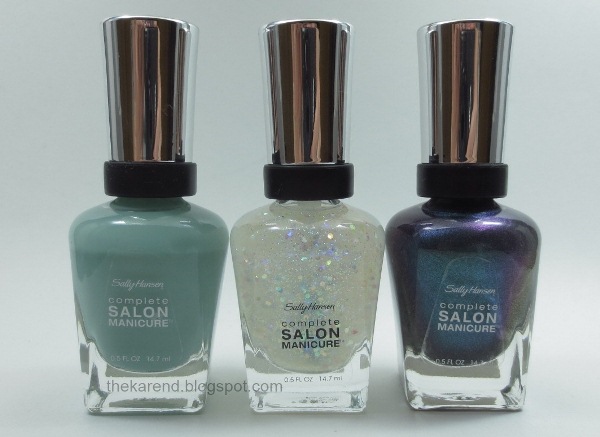 Now that I've tried them, I can say I'm happy I bought all three of these. I don't even have to think about the fat brush they have anymore; I just know I need to be aware and wipe the excess off both sides of it before I use it.