PR Sample provided for review
Kokie has launched their first plant-based nail polish line, Kokie Green. The sixteen colors are all bio-sourced, vegan, and cruelty free in addition to being plant based. They were kind enough to send me a sampling of shades to try, and I'm sharing three of those today: Just My Type, Cherry Blossom, and Venom.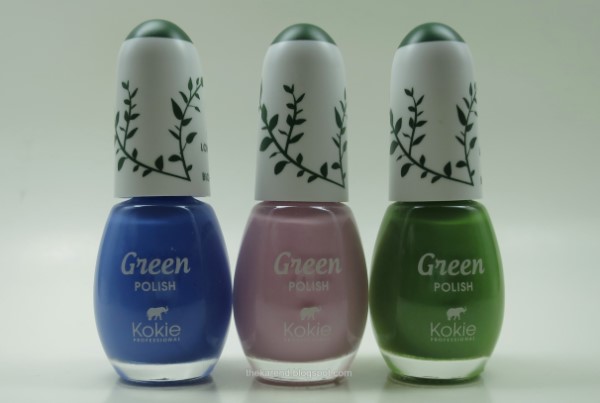 Just My Type is a cornflower blue creme. It applied nicely, needing just two coats for full coverage.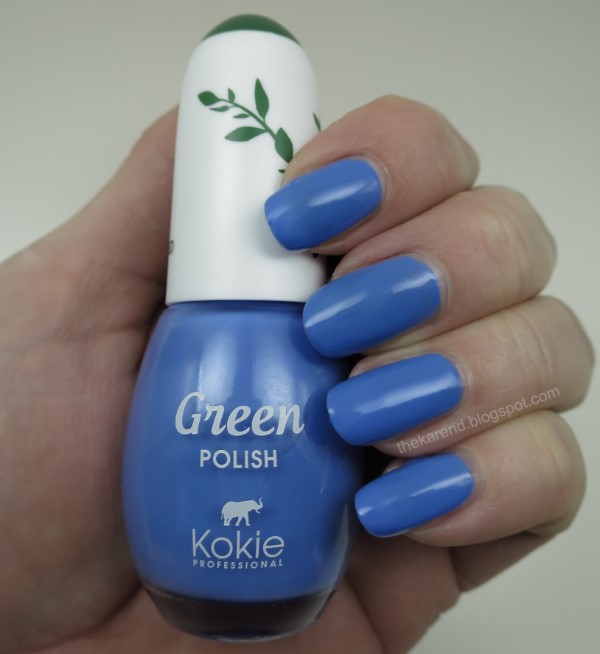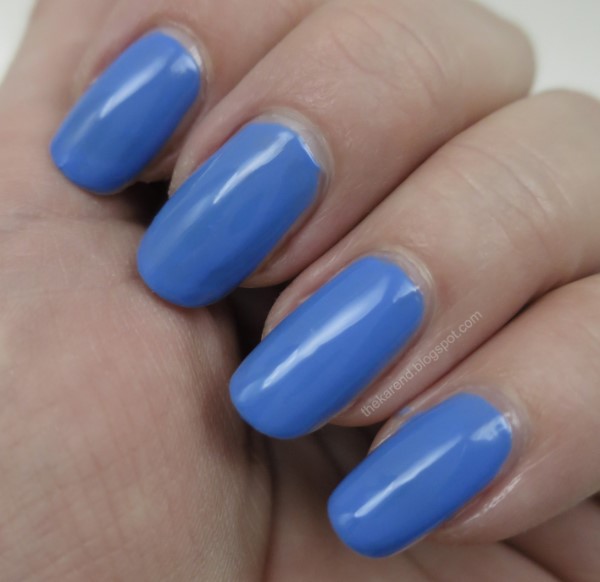 Cherry Blossom is a light pink creme. I used three coats of this one, though I probably could have stopped at two (with pale colors, I err on the side of one more coat).
Venom is a spring green creme which covered in two coats.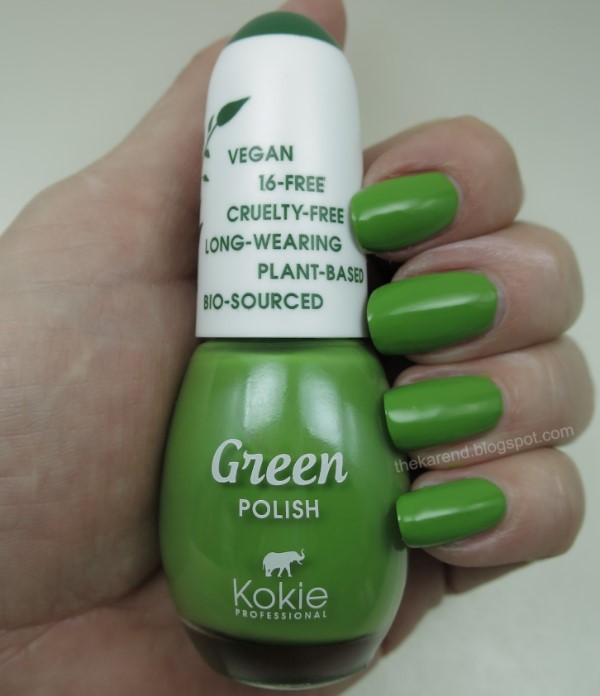 For fun, I added dotted flowers to Venom using the other two shades, then smoothed the look with clear topcoat.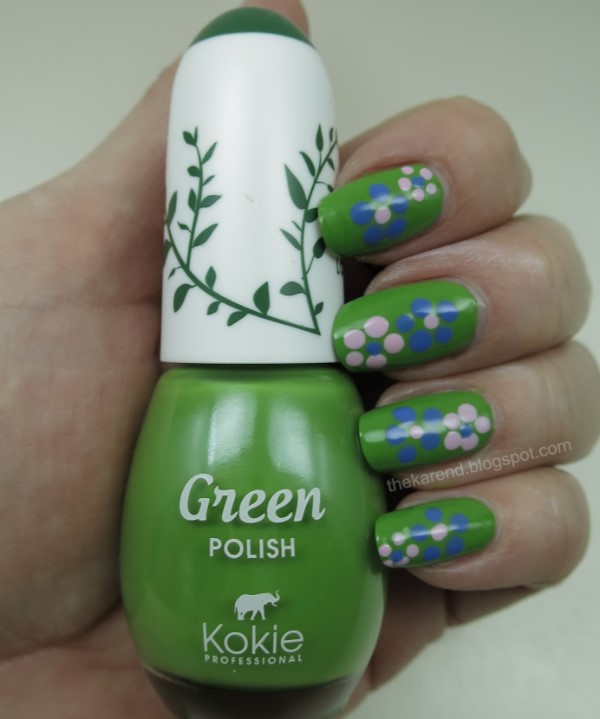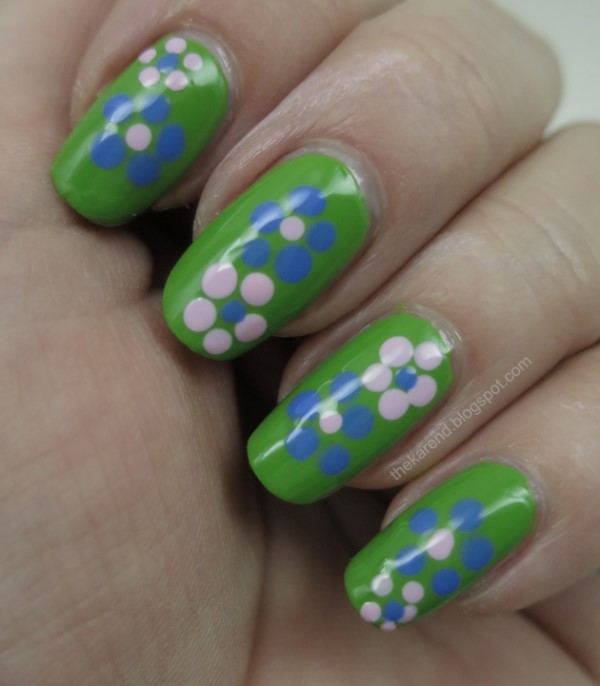 There are some shimmers in the line; I'll have two of those to share next week along with another of the cremes. Kokie Green was scheduled to appear at Meijer stores this fall, though I haven't been able to check on that myself due to lack of access to Meijer stores either at home or during my recent travels. They are available directly from the
Kokie website
.
Kokie
Website
Facebook
Instagram
The polishes shown in this entry were provided free for review purposes. The content of the entry was not dictated by the provider, and I get to keep the polishes for my own use.