Today I have the first two polishes I've ever gotten from the brand Philly Loves Lacquer. I saw their Forty Six Duo come across my Facebook feed and had to have them. The two polishes are "I'm Speaking" and "Will You Just Shut Up, Man?".
I'm Speaking has a white base with small iridescent flakies and some subtle blue/purple shimmer.
I did three thin coats of I'm Speaking, and at some angles there was definite visible nail line, but I was fine with that, as it gave me a subtle French manicure look without me having to do white tips first.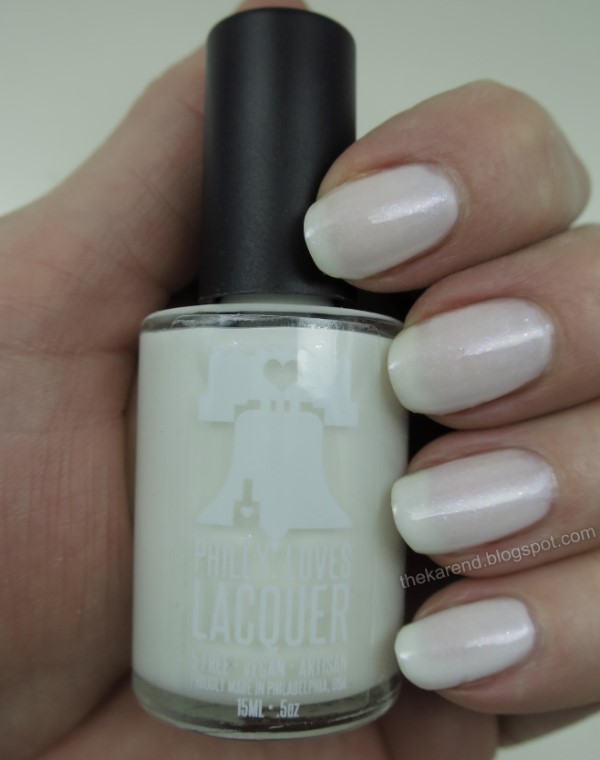 The shimmer was on the muted side; it did show up in direct room light: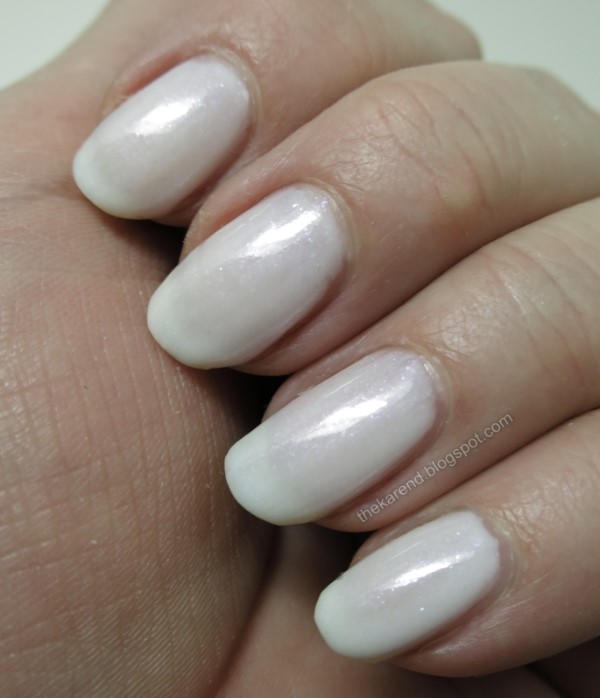 Will You Just Shut Up, Man? is a shimmery blue with scattered holo microglitter.
Two coats of Will You Just Shut Up gave full opacity.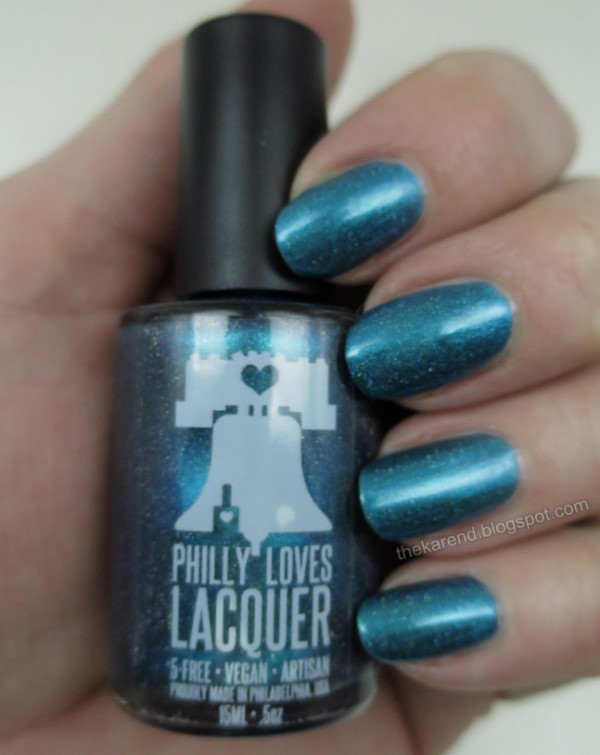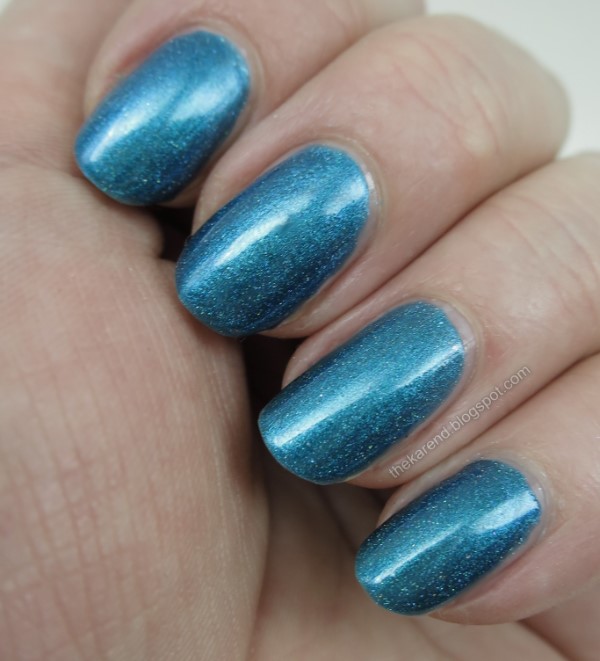 I felt like I could almost see a purple shift in this at extreme angles, like on the far curve of my nails when viewed from the side.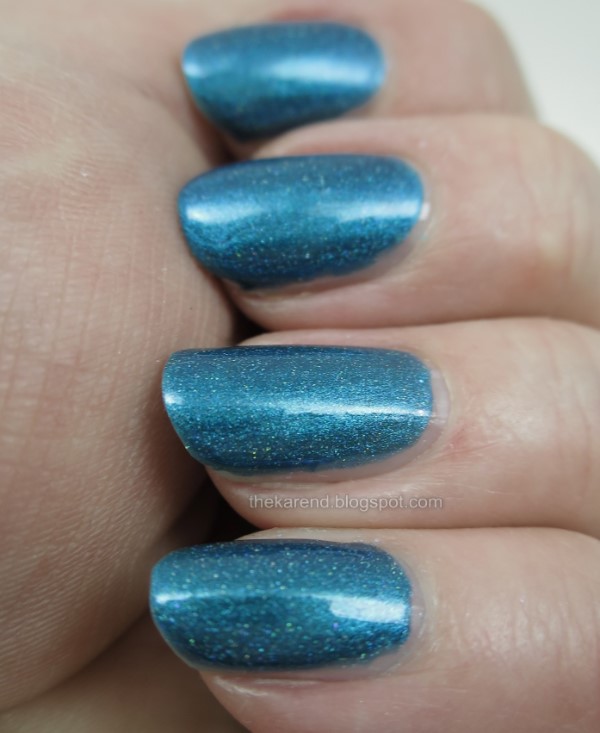 In full sun, something interesting happened: the holo sparked, which I expected, but the base color looked quite teal-leaning, which I didn't see coming.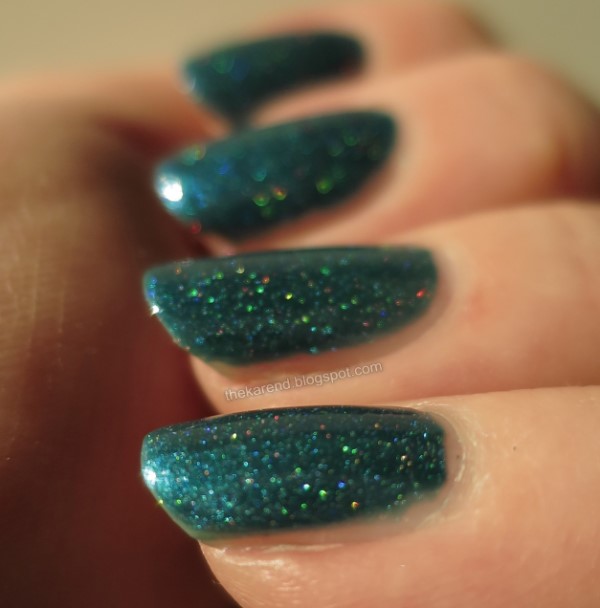 I'm glad I got these as a souvenir of this time in U.S. history. It's a bonus that I find them both very wearable.