Happy Halloween! Given my love of Disney and interesting polish bottles, I scooped up all of the Smackers Disney Tsum Tsum colors when I saw them at Fred Meyer in the run up to Halloween. Left to right: Mistress of All Evil (Maleficent), Skellington (Jack Skellington), Wickedly Stylish (Cruella de Vil), Rag Doll (Sally), and Sorceress of the Deep (Ursula).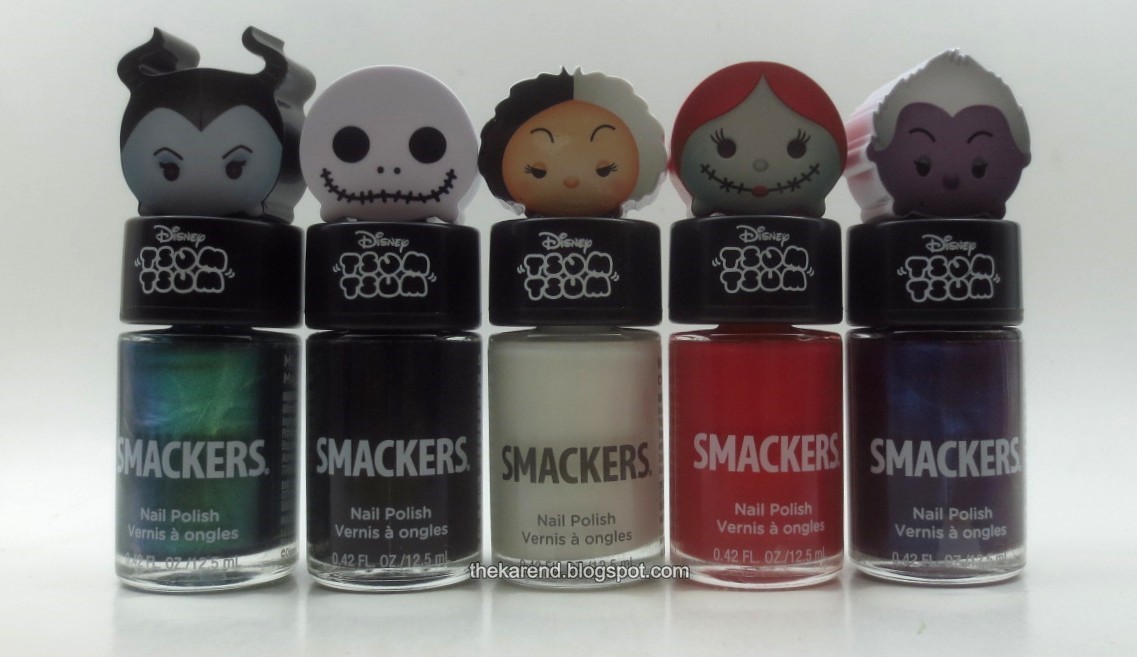 Mistress of All Evil is a teal shimmer that's somewhat old school in finish, what with the brushstrokes one has to be aware of when applying it. They're not so prominent that I'd call this a frost finish, which is good. I used two coats for my swatch.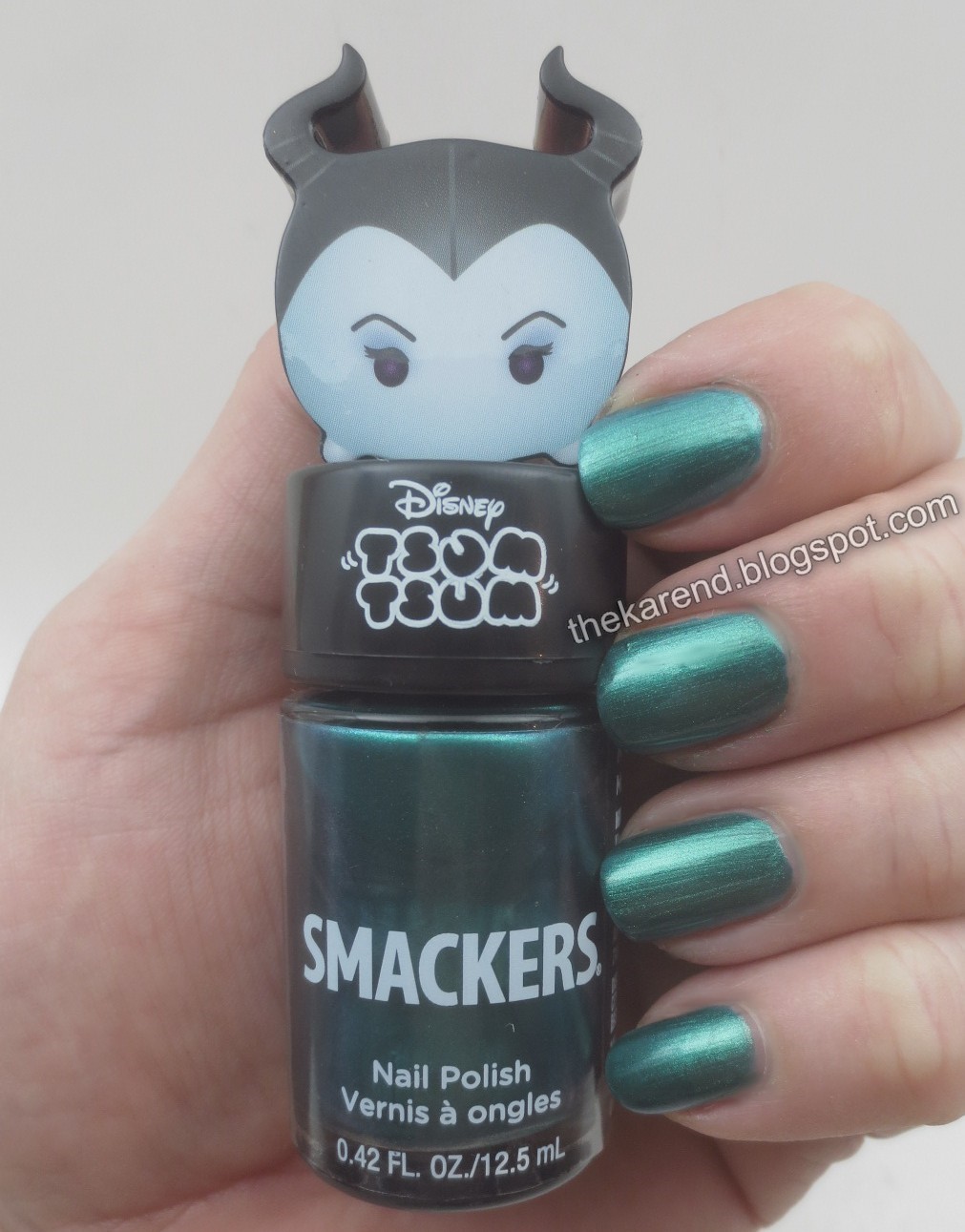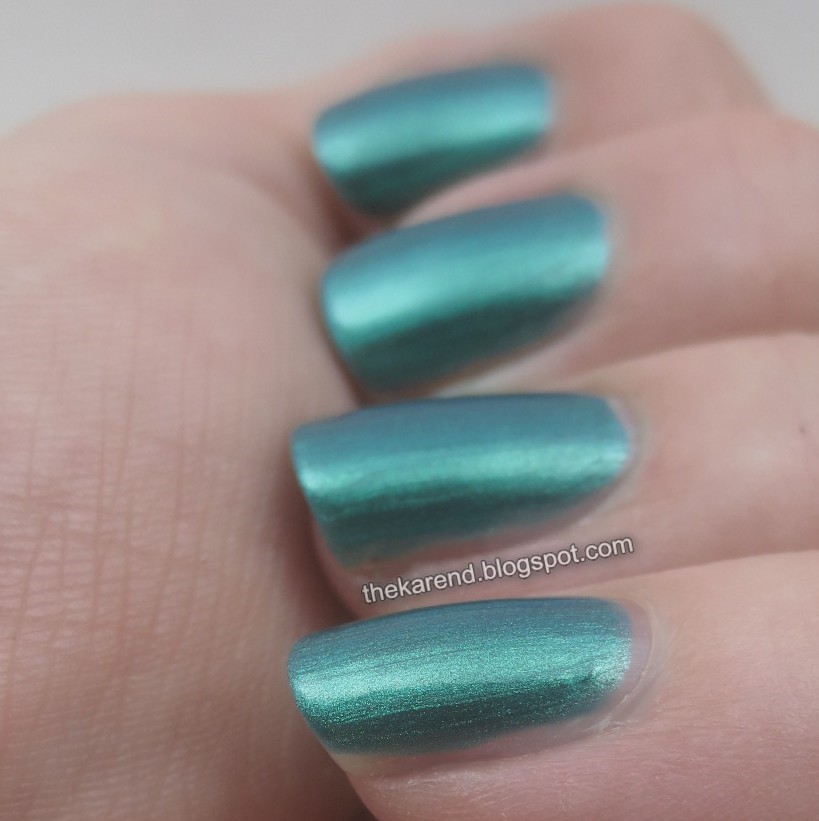 For fun and because I want to do more nail art, I did some freehand squiggles and dots on top of this teal with Sorceress of the Sea, a purple shimmer we'll take a closer look at shortly. I added clear topcoat, too.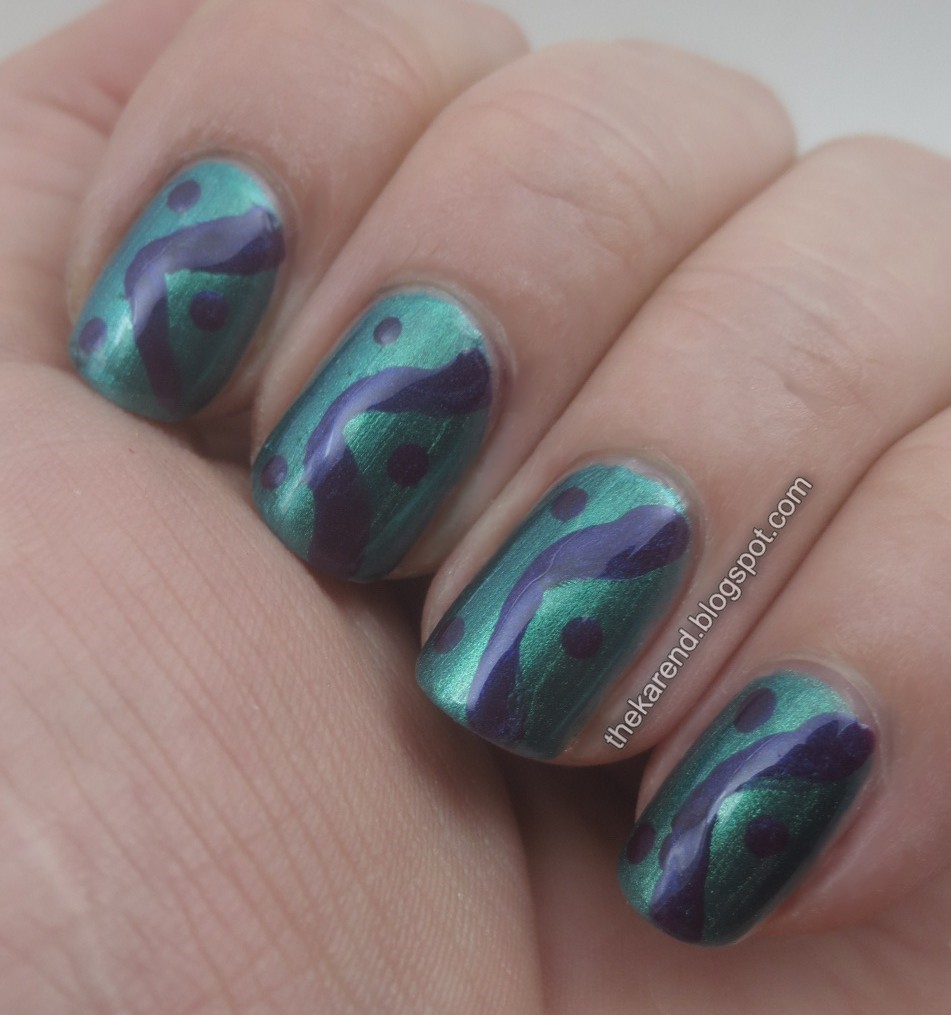 Sorceress of the Sea is a purple shimmer, again with some brushstrokes but less so than Mistress of All Evil. This was also a two coater.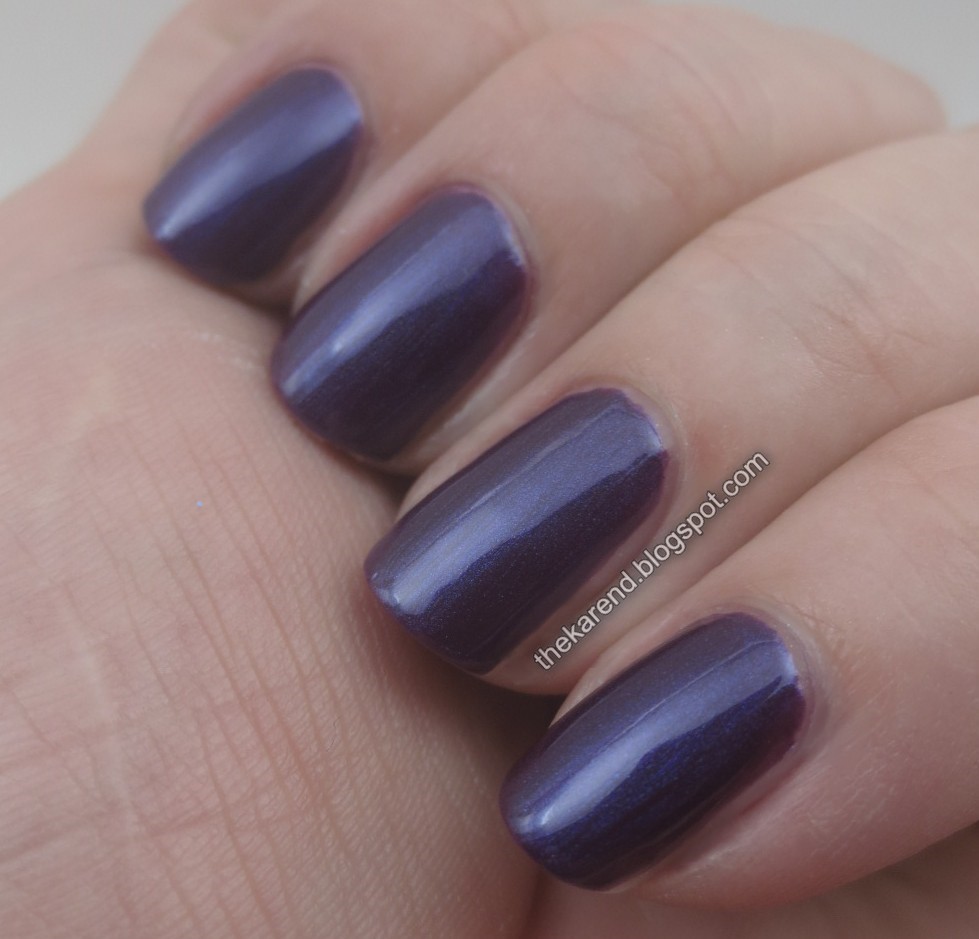 In direct light, the shimmer did show some microfine flecks I thought were pretty (Mistress of All Evil didn't do similar, thus no direct light pic of that one).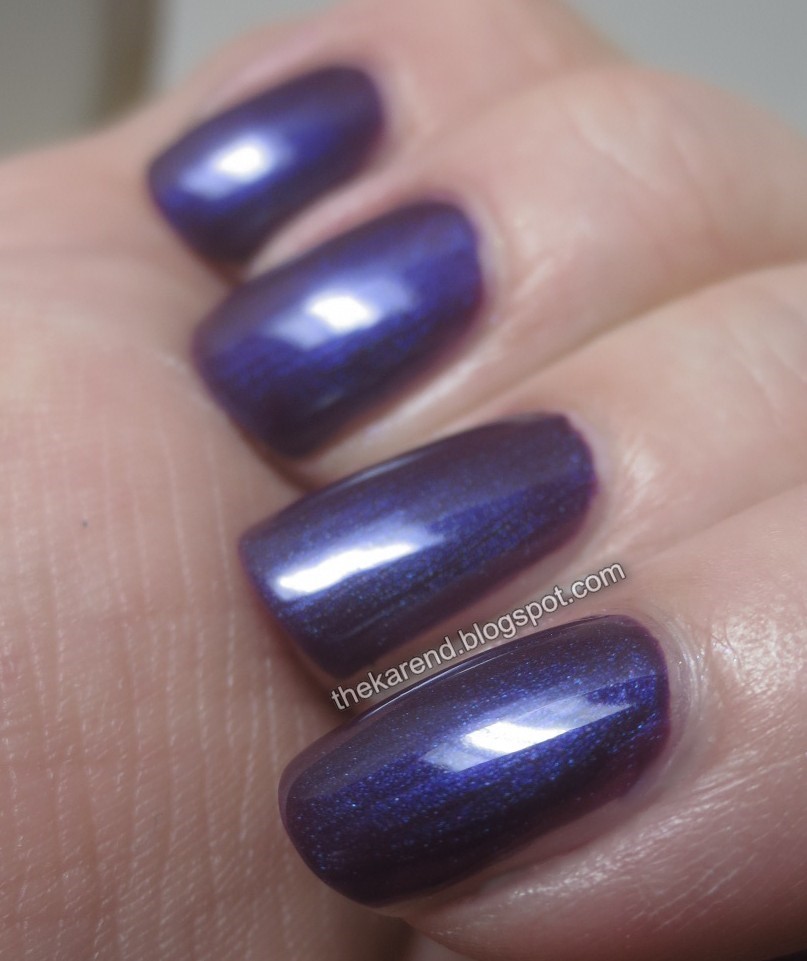 To get a little arty, I dotted Sorceress of the Sea with Wickedly Stylish and Rag Doll, then added a matte topcoat.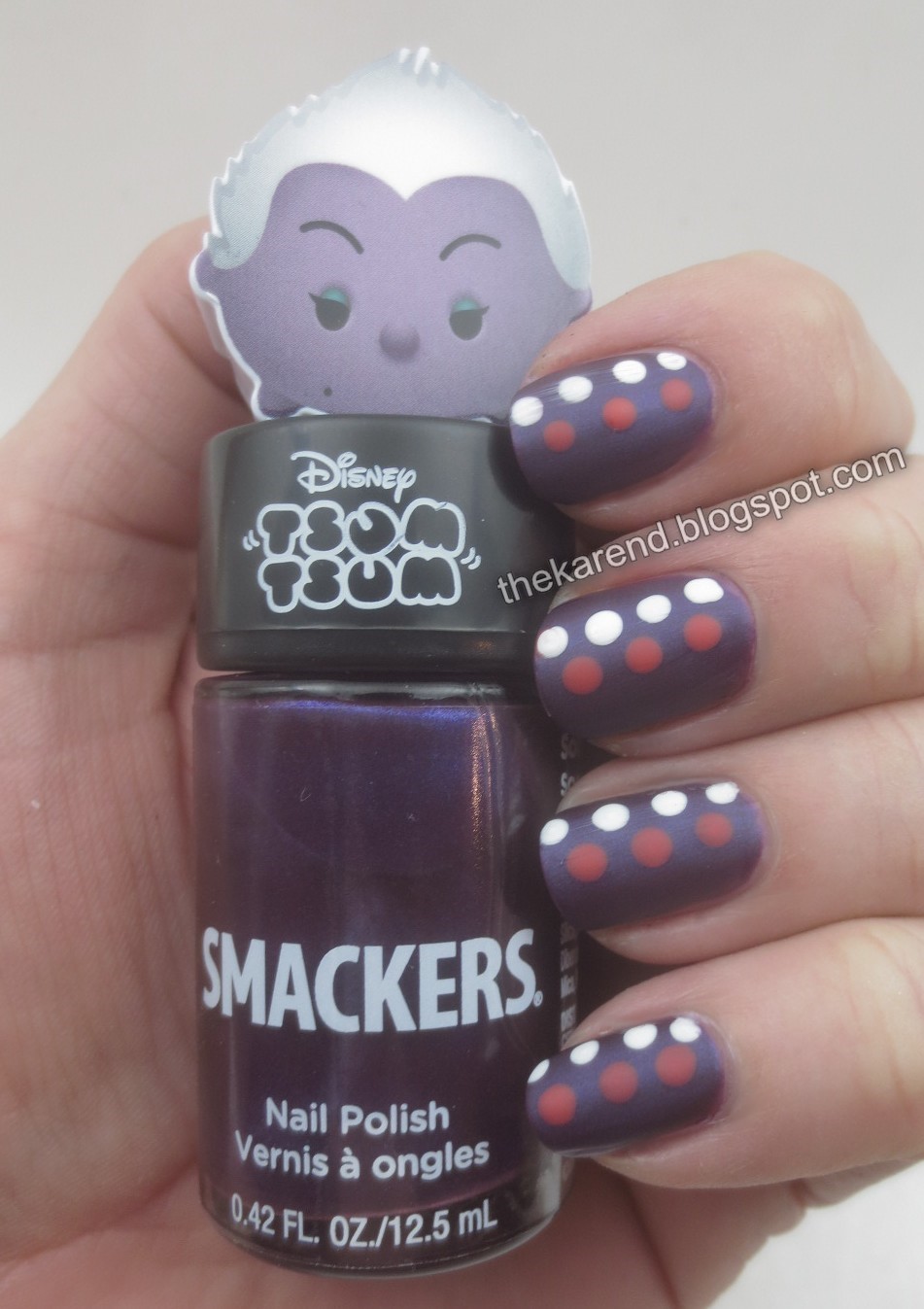 The remaining three polishes are all straight cremes in Halloween colors: Rag Doll is orange, Skellington is Black, and Wickedly Stylish is white. I combined them all in one look, doing ruffly stripes with all three on my index finger, three coats of Wickedly Stylish on my middle, two of Rag Doll on my ring, and one of Skellington plus clear topcoat on my pinky (I needed the topcoat to smooth the finish; if I'd known it was a one coater I would have been more attentive with the color).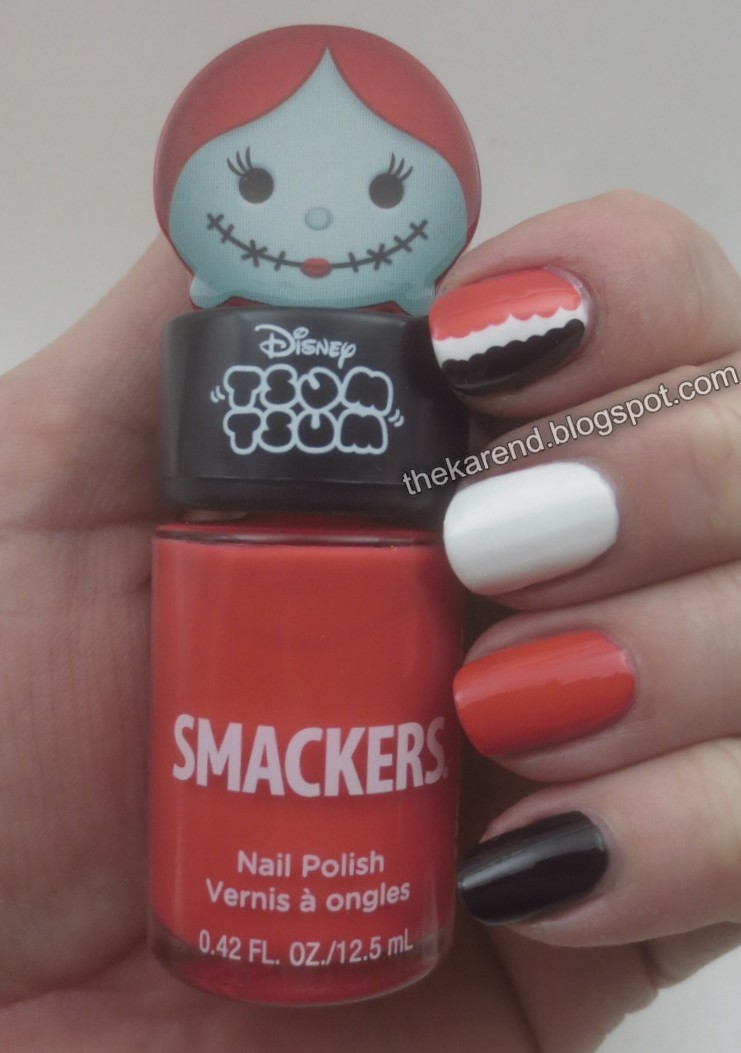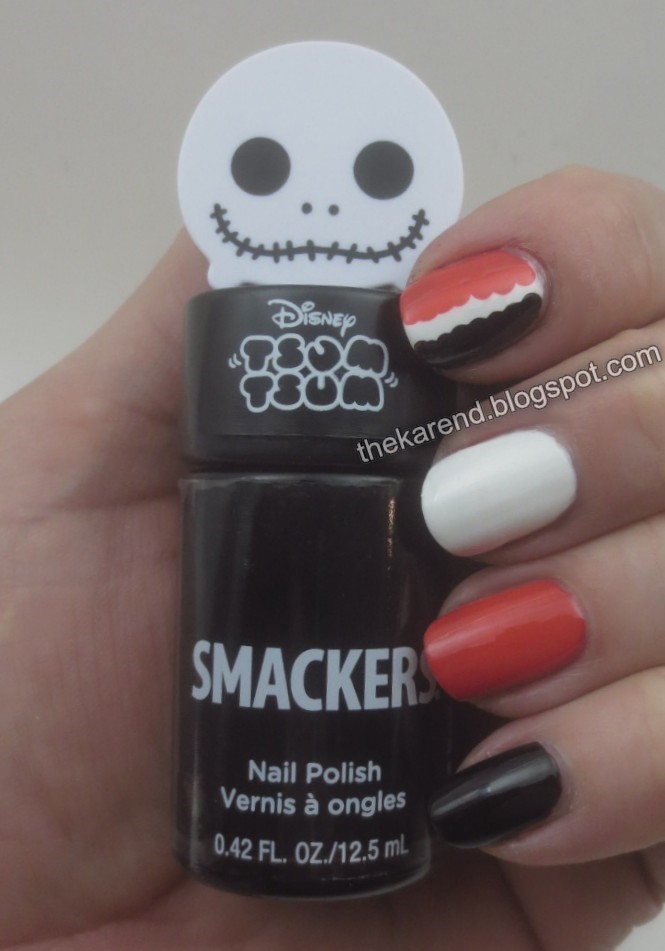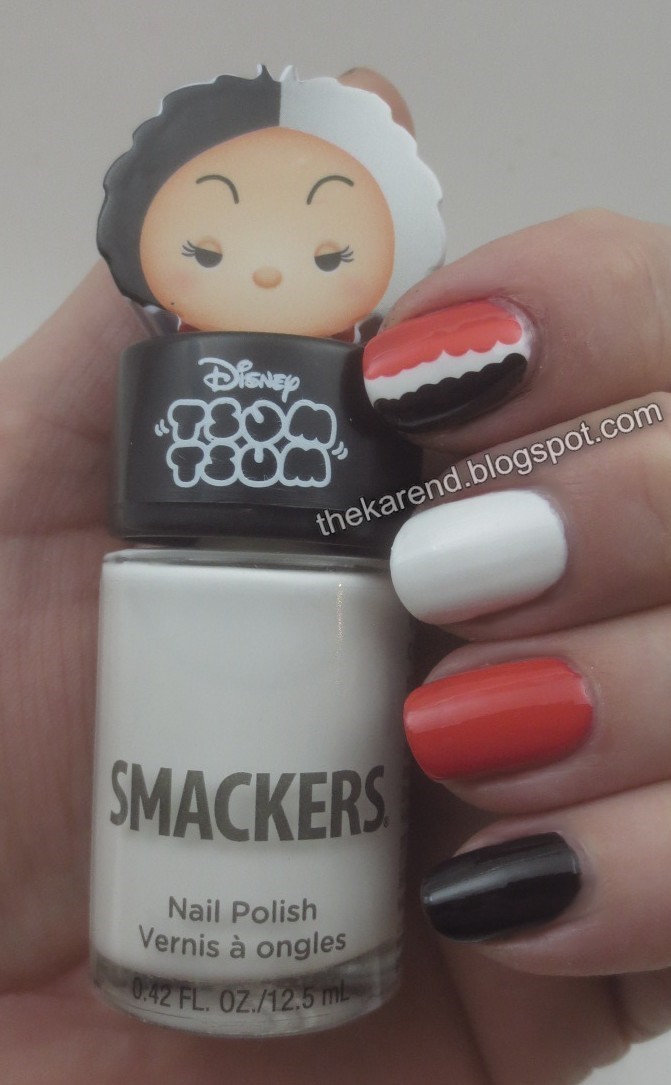 This is a fun group, mostly for the bottles, but the polishes are certainly decent and usable, too. I don't know that I would have gone with teal for Maleficent, but that's a minor quibble.