Finally got around to swatching the Santee Platinum Shine metallic polishes I picked up in a beauty supply store on a road trip in the Before Time. I chose five of the shades on offer: Forest Fairy, Ocean Tear, Princess Dream, Galaxy, and Emerald.
I did Skittles with four of the colors: Galaxy (dark silver), Princess Dream (lavender), Ocean Tear (blue), and Forest Fairy (green). Galaxy and Forest Fairy were three coats; the other two took two. All have a quite nice metallic finish ... or maybe it's a foil finish ... I am never sure where the line is between those two. Very good payoff for a $3 polish (I think that's about what they were).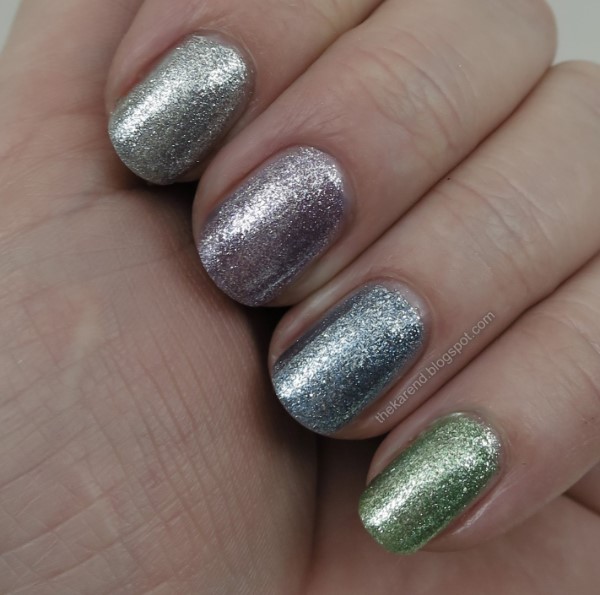 For fun, I topped these four with Morgan Taylor Bedazzle Me (so glad I got this one; if I'd done a top 20 for last year, it would have been on it) plus clear topcoat. This glitter mix went well with all of these base shades.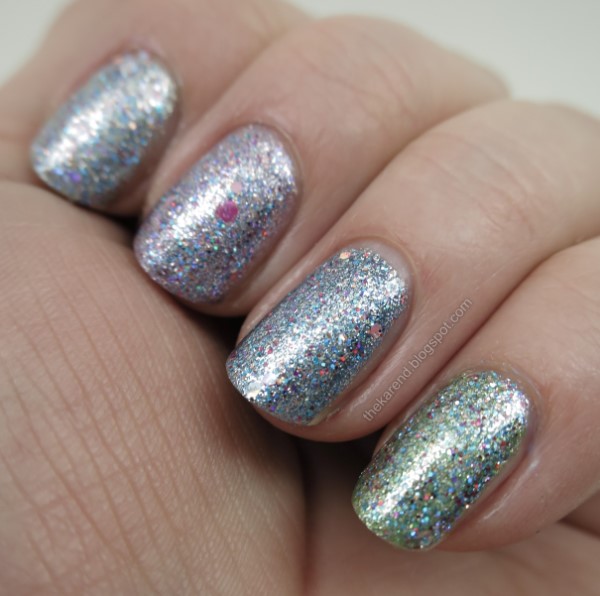 Direct light shot to show off the glitter:
That leaves Emerald. This is a teal-leaning green, much cooler in hue than Forest Fairy, the other green I got. I used two coats for my swatch.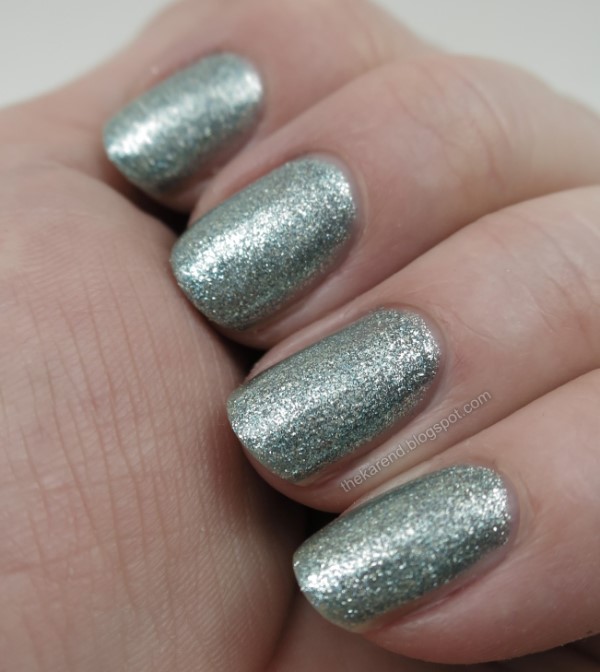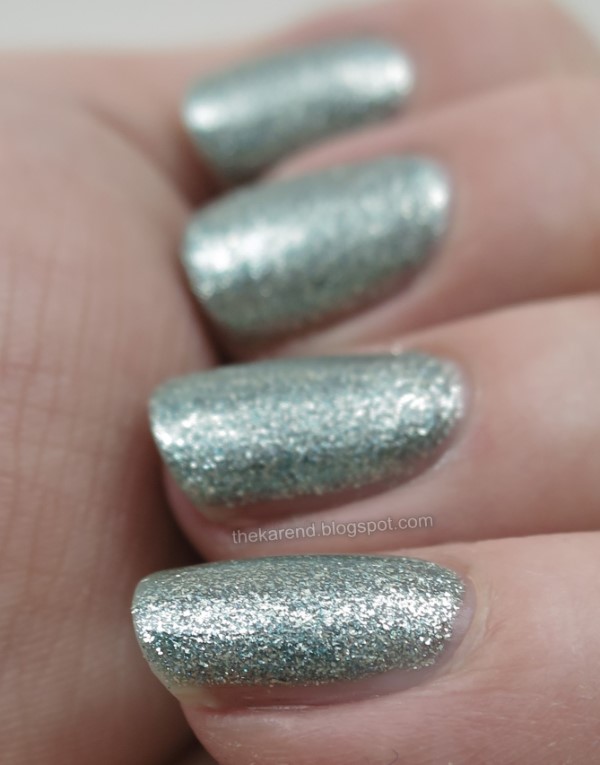 It really sparkles and glows in direct light:
Emerald also got the Morgan Taylor Bedazzle Me treatment.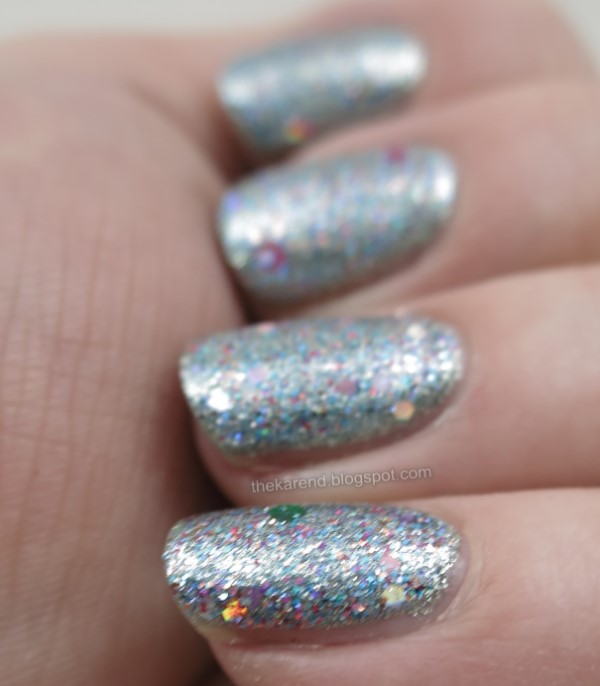 If I ever see these polishes again, I'll likely pick up a few more shades, as they're a good value and I like the finish.