With Halloween tomorrow, I had to jump today's polishes ahead in my swatching queue: they're the two limited edition jelly glitters from the SinfulColors Tricked Out Treats Halloween display, Sour Apple Killer and Twisted Toffee.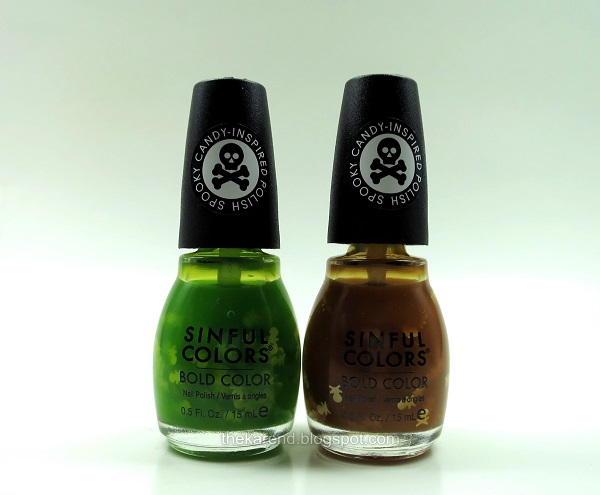 Sour Apple Killer has a lime green jelly base with white skull and crossbones shaped glitters. I swatched it on its own; three coats was enough to convince me I wasn't going to wear this one by itself, as the green leans yellow enough that it looked like my nails were stained. Getting the glitter out of the bottle proved to be tedious, which is why there are so few of them in evidence on my nails. (Awkward bottle pose thanks to having to loosen the cap to get the sticker to face front then trying not to bump it out of that position as I held the bottle. Why I didn't think to just peel the sticker off and reapply I do not know.)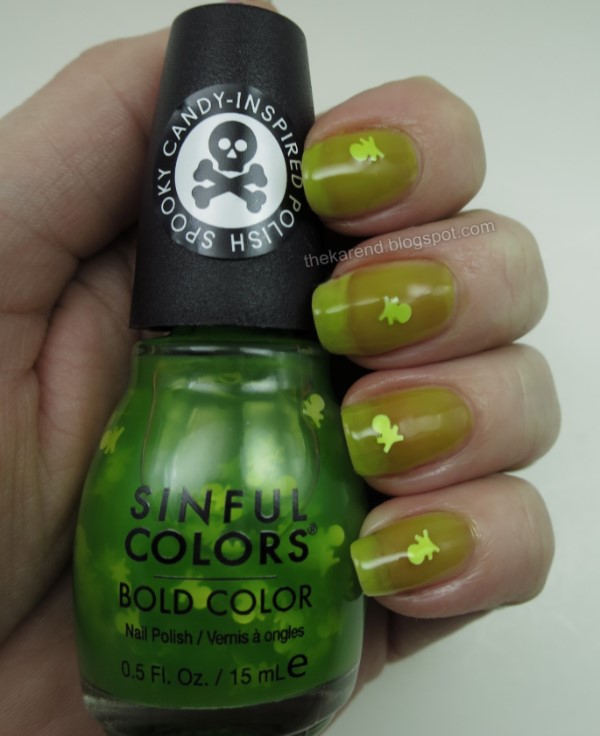 I would have played with layering Sour Apple Killer regardless, but seeing how little I liked it on its own, I was extra interested in trying it over a couple different bases. I put Lit-terally, the green shimmer from the
SinfulColors 2019 Neon collection
on all my digits except for my ring finger, which got SinfulColors About Last Night, a shimmery gold from the Vanessa Hudgens Festival collection from 2018. Then I added one coat of Sour Apple Killer. This I like so much more. The shimmer shines through the jelly base of the glitter, subtly in the case of Lit-terally and more assertively with About Last Night.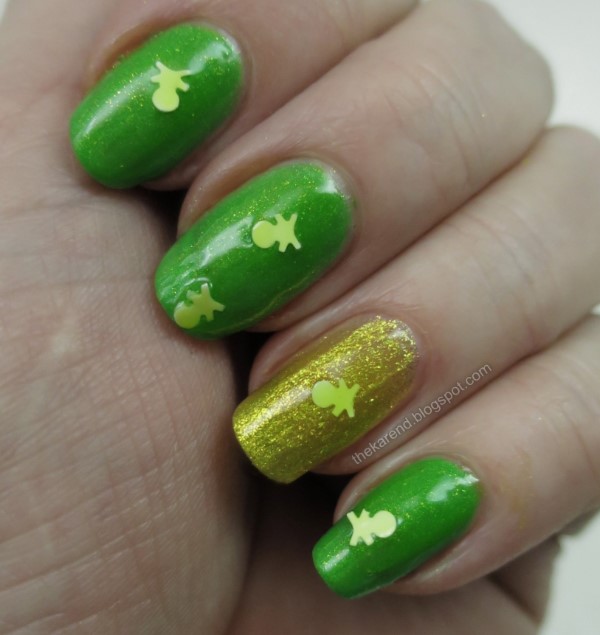 Twisted Toffee is a brownish orange jelly base with the same skull and crossbones glitters as Sour Apple Killer. I swatched it on its own at three coats, again having to fish for the glitter. Pro: does look like toffee. Con: I do not think translucent toffee looks good on my nails.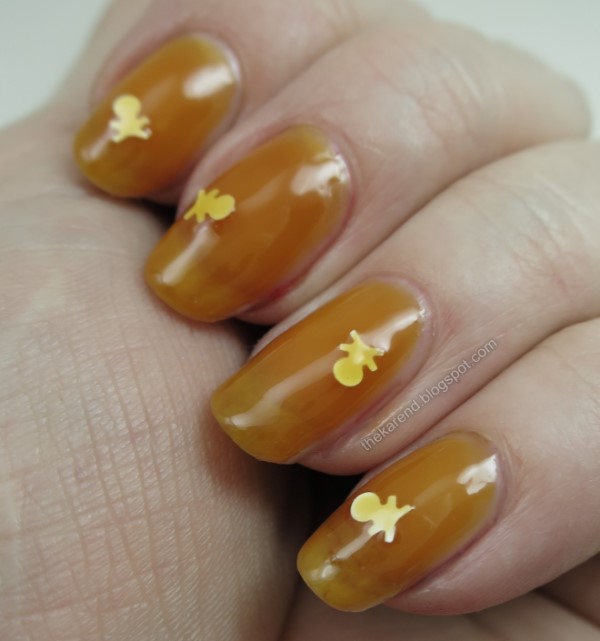 Of course I layered it. The base colors I used were SinfulColors About Last Night (on my index finger) and Hot Toffee, a warm brown creme from the new core colors released in 2019, on my other digits. Then I topped those with one coat of Twisted Toffee. As with Sour Apple Killer, I liked Twisted Toffee better as a topper.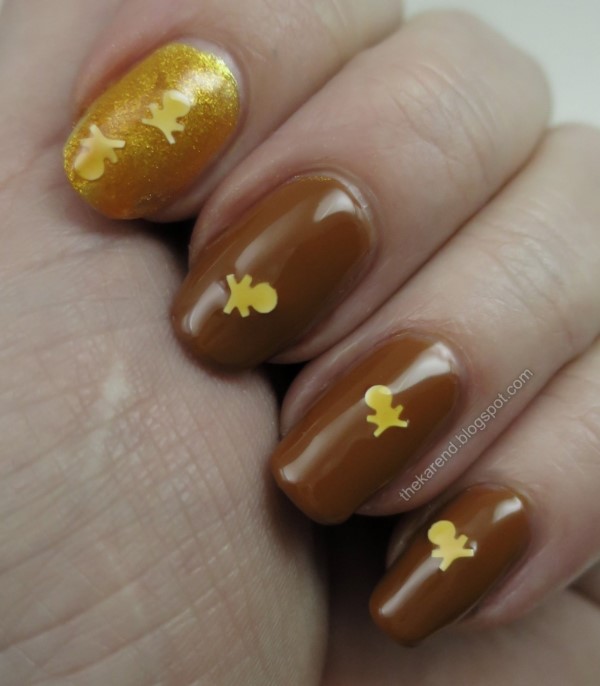 If I were wearing either of these in a full mani, I'd have to break out the thick topcoat as the glitters are a bit wide for my c-curve, I think they'd catch on things if not smoothed over. I'm not sure I will wear them in a full mani, at least not with the glitter, which I think is a weird shape that most people won't recognize (I've seen them called "floating babies"--hah!). Without the glitters, though, they're nice layering jellies.