I was glad to see the LA Colors Color Craze Gel Creamy Neon colors show up again in the Halloween display for a selfish reason: I'd swatched them this summer after they first came out but never did a blog post using those swatches for some reason I can't recall (or figure out now). There are eight shades here: Chill Out, Splashy, Jazzy, Girl Talk, Gossip, Good Vibes, Day Glow, and Lucky.
I swatched these over a white creme base, as is my habit with neons. In retrospect, I should have tried these without the base, as the light and bright colors of the Glow shades worked just fine on their own. Ah well. I will have to try them that way next time ... if there is a next time; it's hard to get back to things when there are always new things to try. I was inspired to try water marbling with these as well (also over a white base) since the colors looked so nice lined up next to each other.
First up: Jazzy (pastel purple), Splashy (pastel blue), and Lucky (pastel green). I did a marble on my index finger with all three shades, though Jazzy sort of got pushed out of the spotlight by the other two. I did two coats of the solids over the white, though might have been able to get away with only one.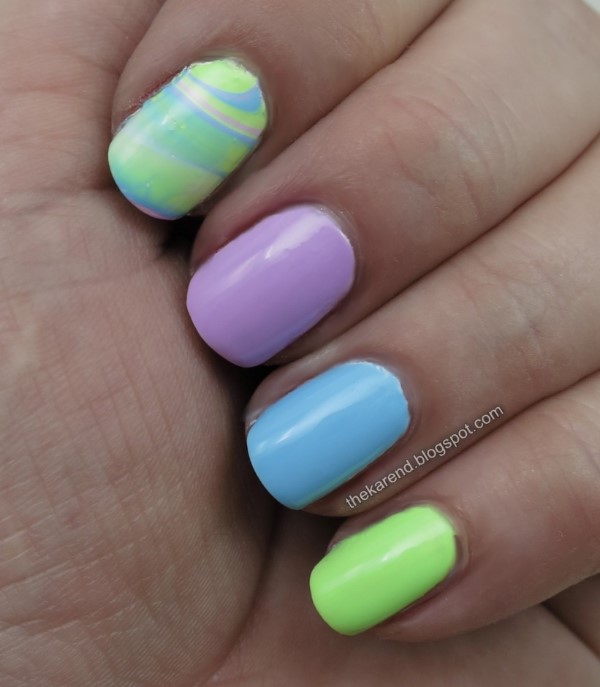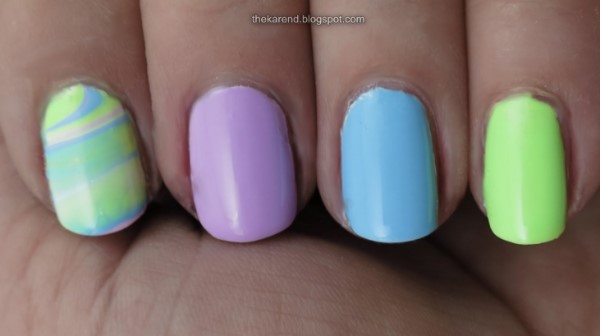 The next set I pulled was Good Vibes (pastel orange), Day Glow (yellow), and Chill Out (pastel teal).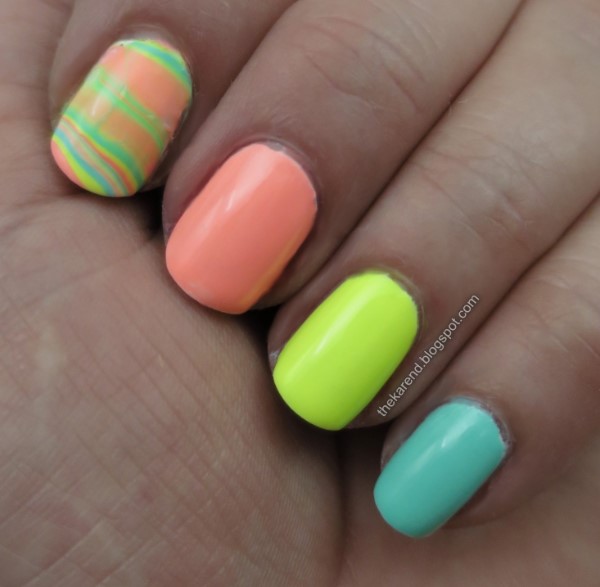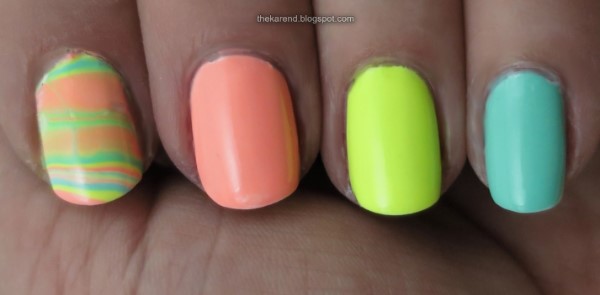 That left the two pinks, Gossip (warmer pink) and Girl Talk (cooler pink). On my index finger, I marbled Gossip, Day Glow, and Splashy. On my pinky, the marble was Girl Talk, Jazzy and Chill Out.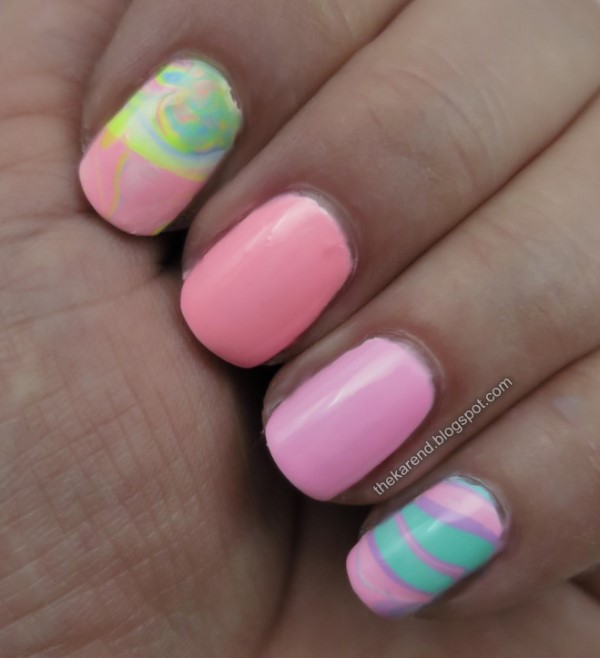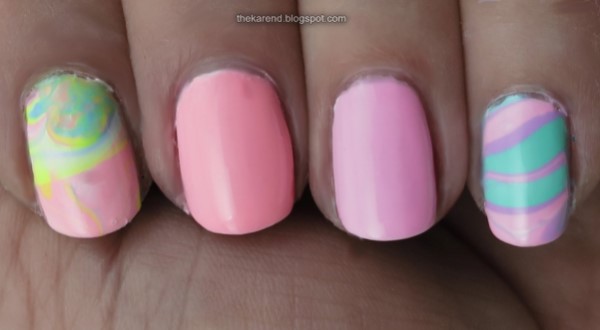 I was having so much fun playing with these that I did another four marbles with various combinations (these are all over a white base as well).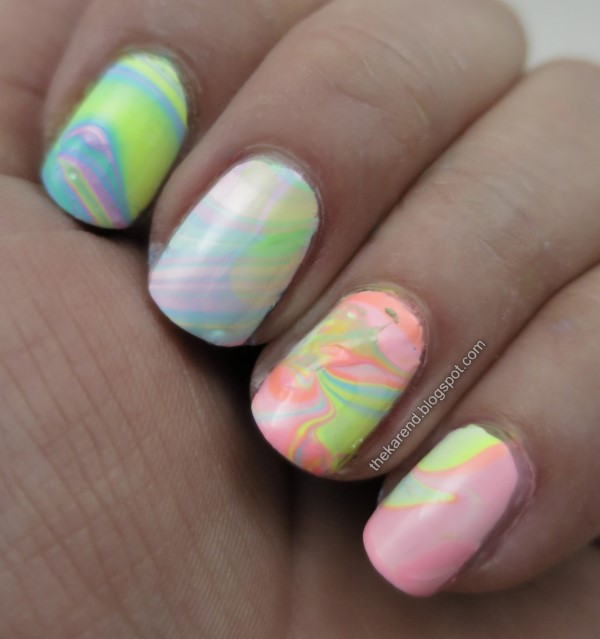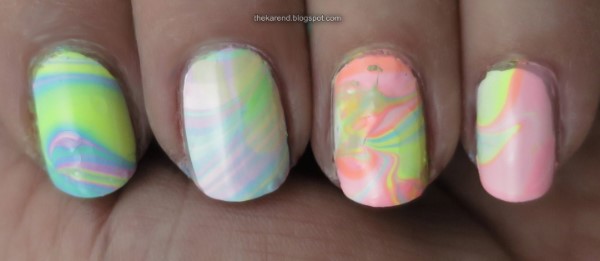 I'm glad they brought these back for a rerelease; they're fun to play with. I don't know about the neon part, as they don't dry particularly matte or satin as I expect o neon pigments but they're definitely creamy.