The planets all aligned and I had some sunshine on a swatching day recently, so I grabbed the Revlon Holochrome polishes, which I ended up buying all of in three or four separate purchases as my finding them overlapped with finding them on sale. I knew before I swatched that they weren't all holos (or all chromes, for that matter), but I also knew some were, and I wasn't going to let the opportunity to see them in sun pass by.
Top row: Fairy Dust, Hologasm, Unicornicopia, Galactic Pink. Bottom row: Amethyst Smoke, Molten Magic, Gilded Goddess, Blushing.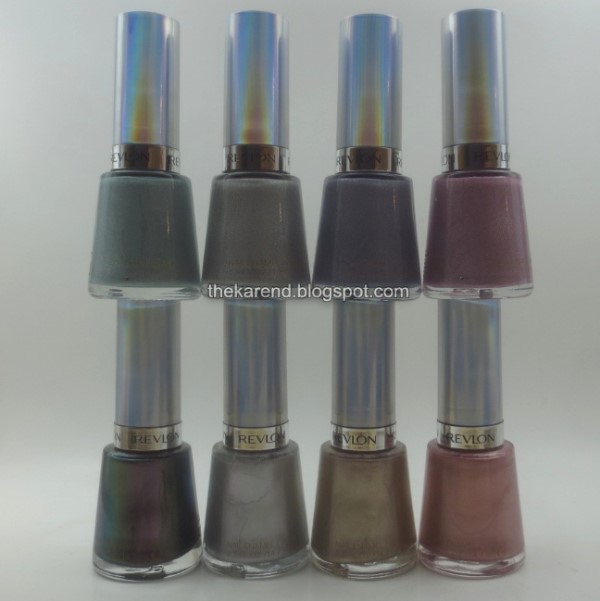 Never mind the polish for a moment; look at the pretty handles on the bottles: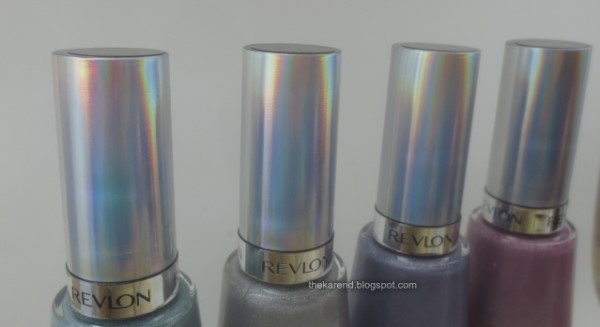 Since I wasn't sure how long the sun would be around, I quickly got all four of the holo shades on my nails all at once. In the lightbox, they were just shimmery, with no holo effect. Top to bottom: Hologasm (silver), Galactic Pink (pink), Unicornicopia (lavender), Fairy Dust (green). All were three coats except Unicorincopia, which was two.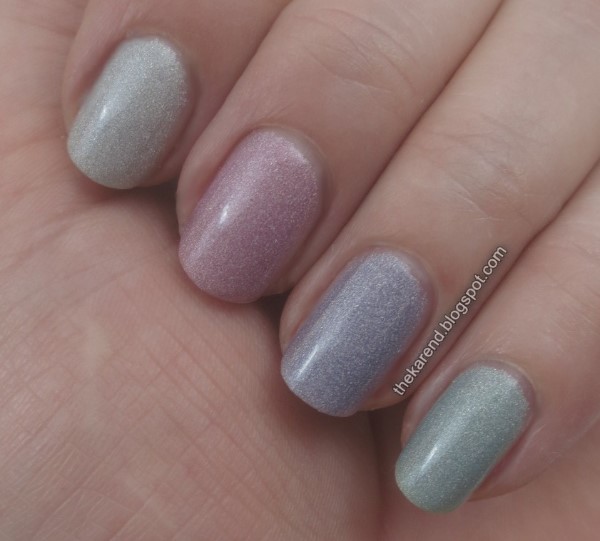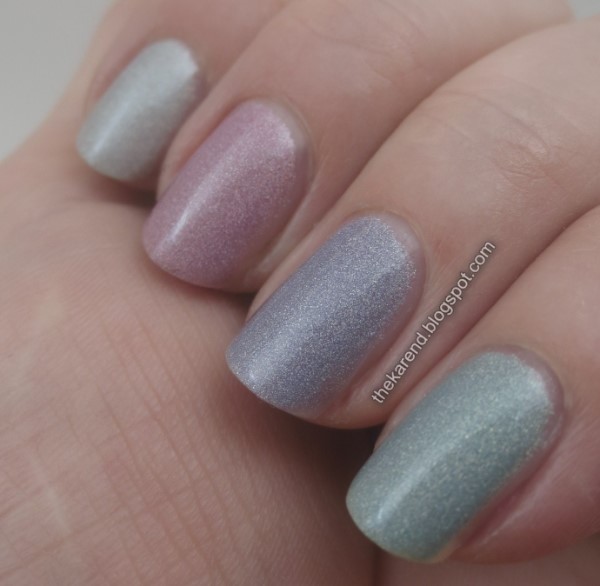 In the sunlight, scattered holo did emerge, though the rainbows never looked especially strong. Which is, I suppose to be expected, since holo pigment is pricey and these polishes cost the same as any other Revlon. They're still pretty despite their lack of crazy rainbows.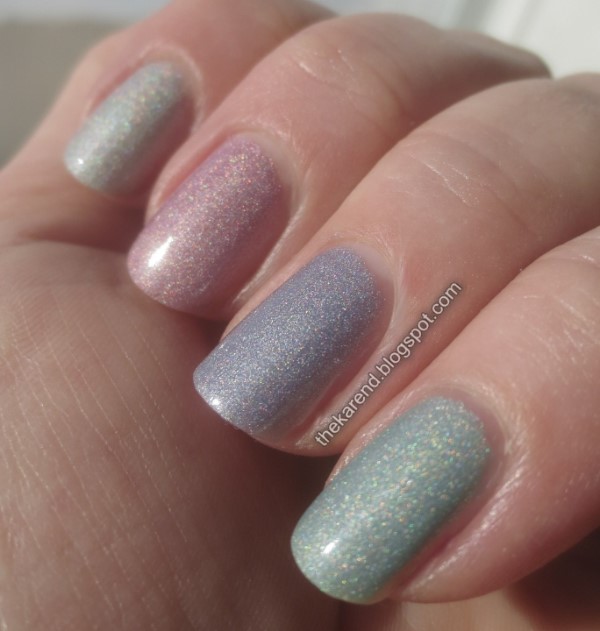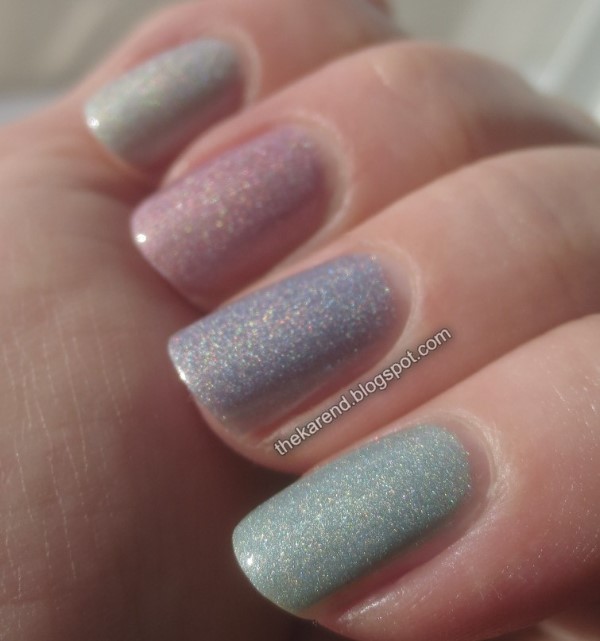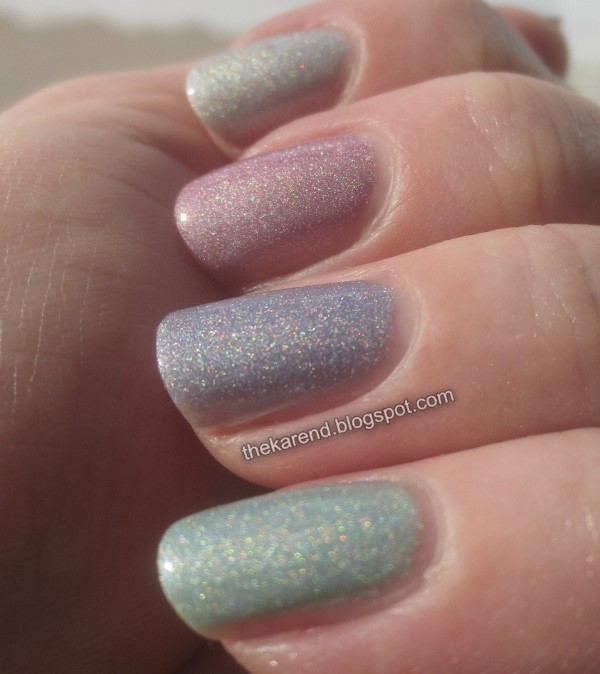 In direct indoor light, the effect was, as one would expect, in between the lightbox and sunshine modes: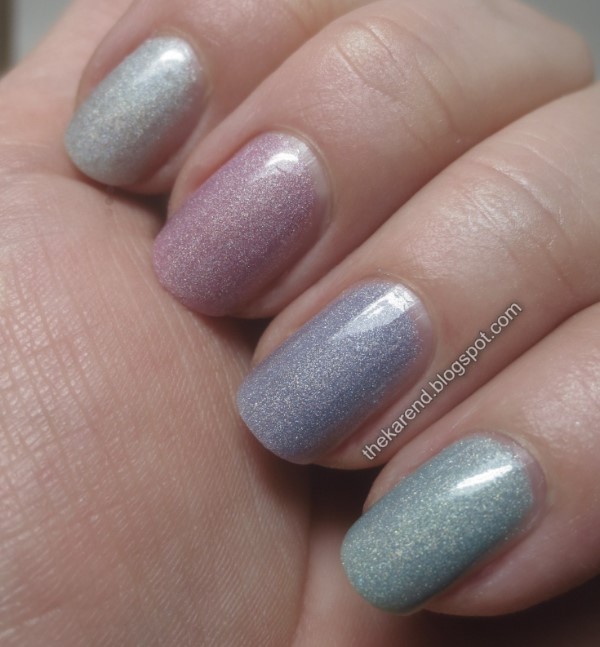 So that's the holo half of the Holochrome collection. On to the chrome half, starting with Blushing, a pink-leaning rose gold with chrome-type metallic finish. This was two coats, and yes, there are some brushstrokes. I didn't try the sponging technique to eliminate or soften them because I was feeling impatient. (I think the last time I had the patience for that was also the first time I tried it, with Your Web or Mine from the
OPI The Amazing Spider-Man Collection
.)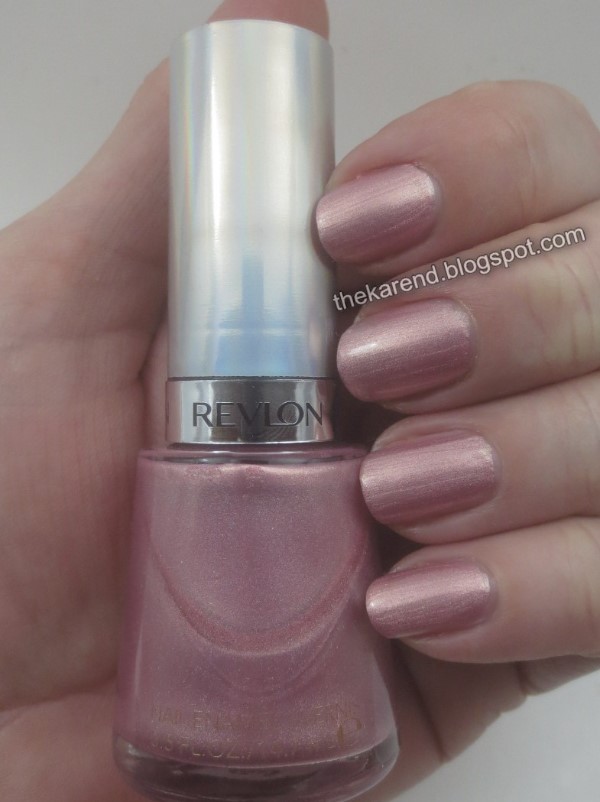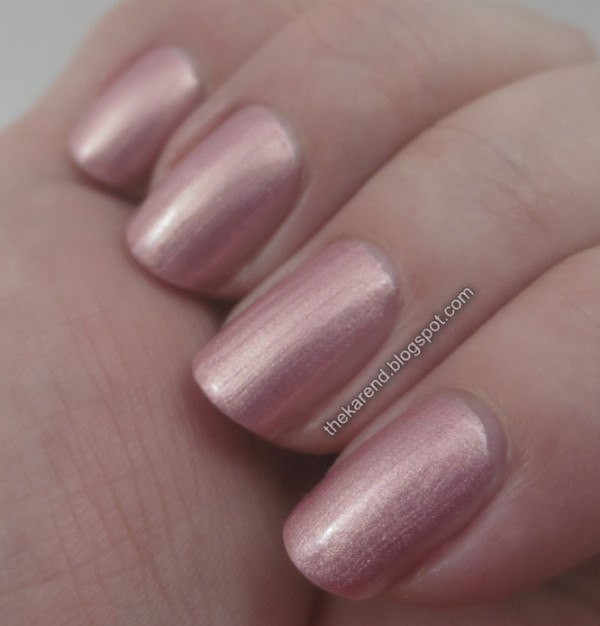 There are gold and silver chrome metallics, too: Molten Magic is the silver, and Gilded Goddess is the gold. I alternated them on my nails; both were two coaters and also showed brushstrokes like Blushing.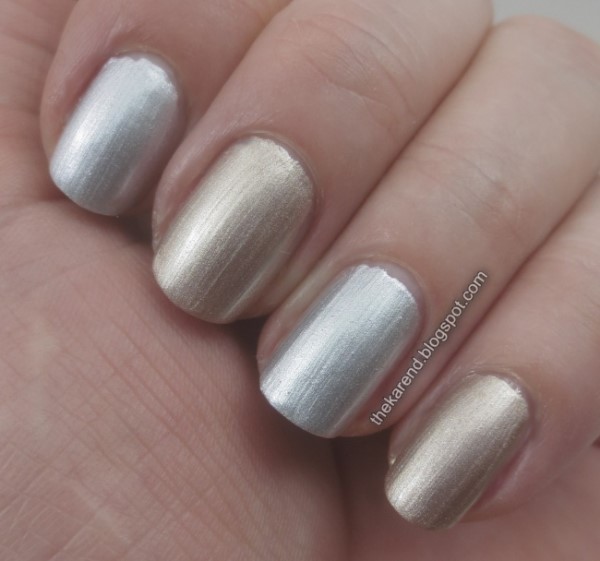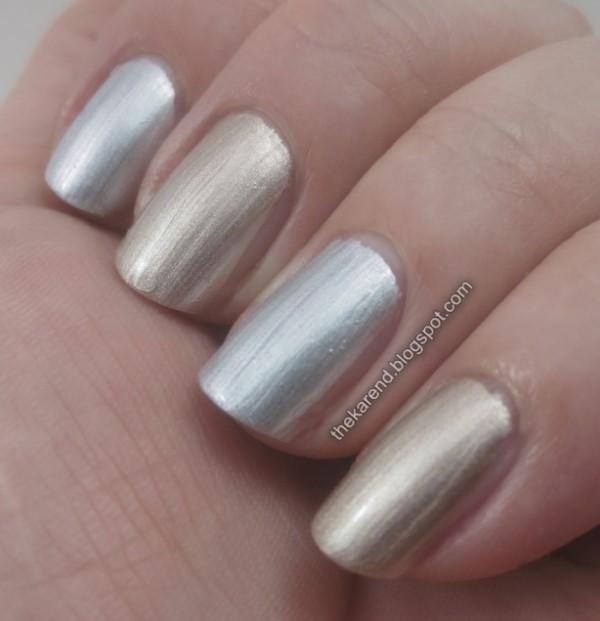 Before moving on to the last polish in the collection, let's look a quick comparison of Revlon silvers I did because Molten Magic looked so much like the Silver Base Coat that was released with the
Color Charge
jellies. I included both silvers from this collection, as to the non-aficionado, they might look the same in the bottle. Left to right: Hologasm, Molten Magic, Silver Base Coat.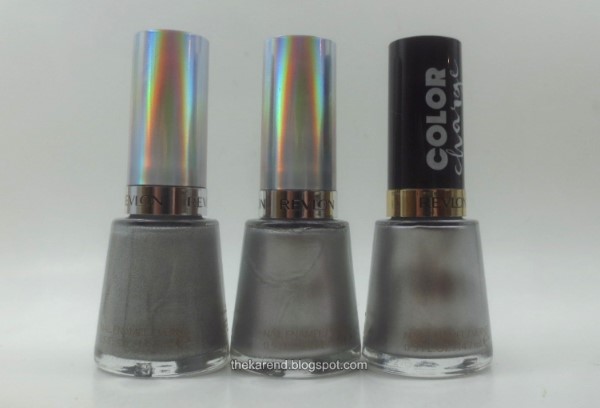 On the nail, left to right: Silver Base Coat, Hologasm, Molten Magic, Silver Base Coat. One of these things is not like the others, but the others are pretty much dupes.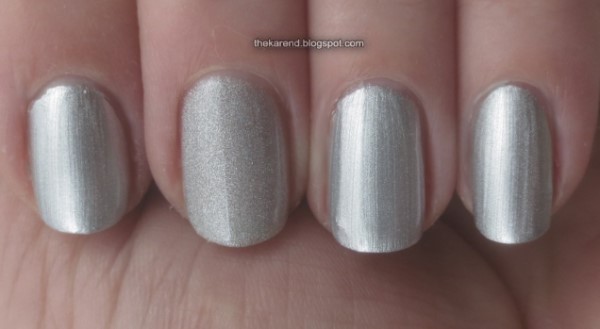 Finally, I have Amethyst Smoke, a color that always seemed to be gone when I'd run across the display, until one time it wasn't. This takes the "chrome" part of Holochrome in a different direction than the other three in the chrome half; this is a duochrome, a charcoal purple that shifts to an olive green. I used two coats on some nails and three on others and couldn't tell the difference.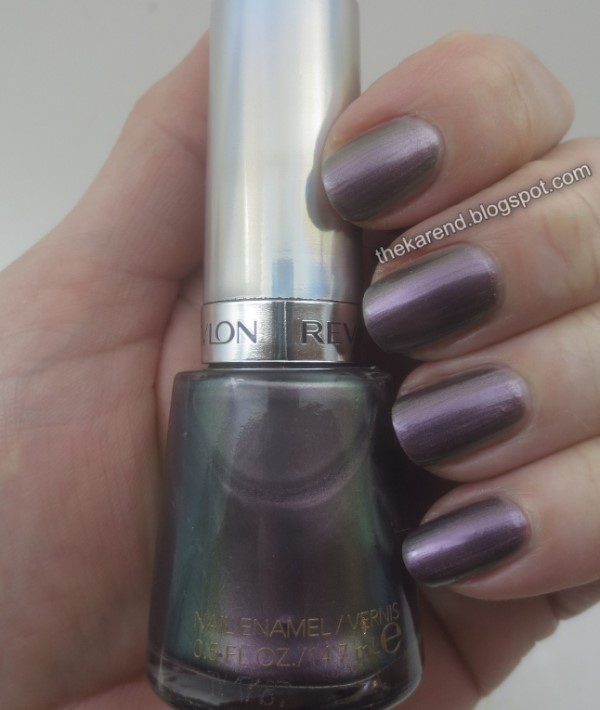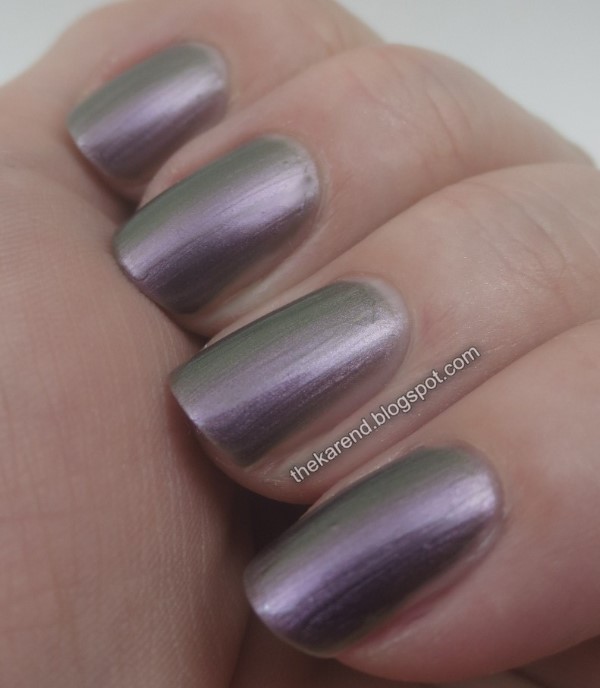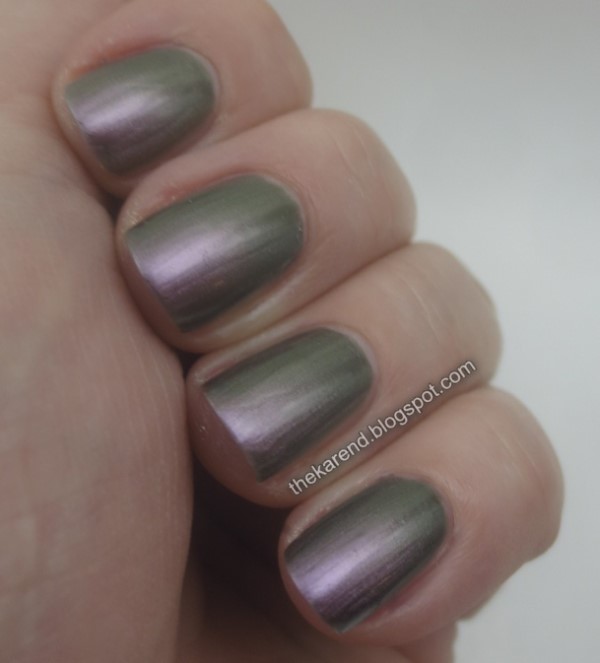 Under direct light, the green looks more green than in the lightbox, where it leaned more grey green.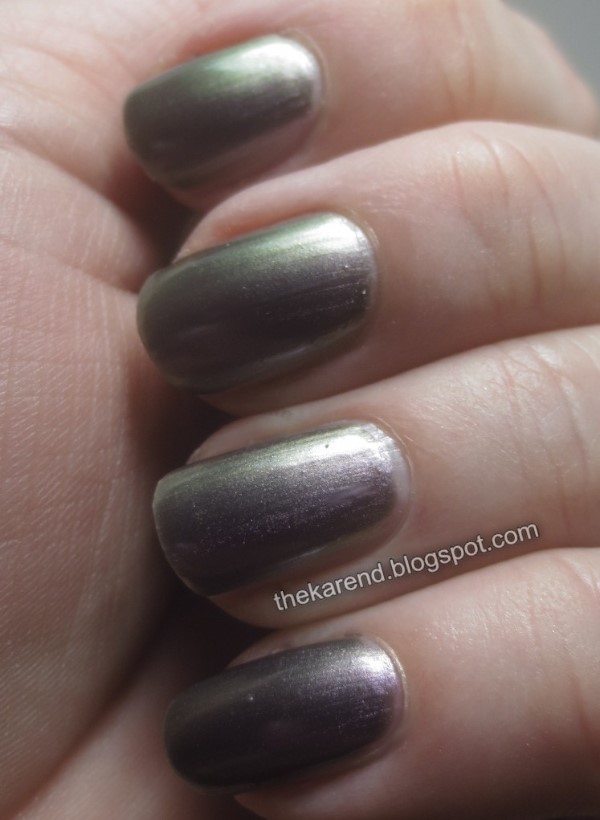 I happened to have some other duochromes at hand for comparisons to Amethyst Smoke. First up, Ciate Starlet and Essence Colour & Go Chic Reloaded.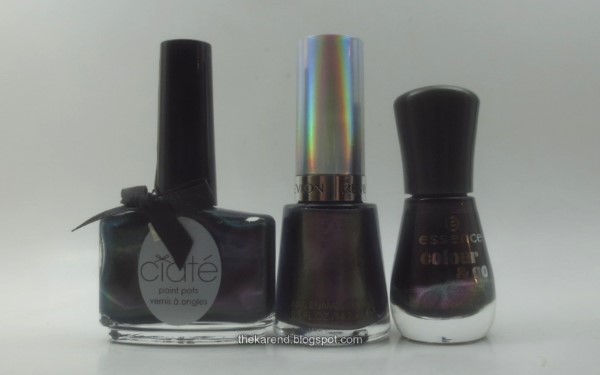 Top to bottom: Essence Chic Reloaded (2 coats), Revlon Amethyst Smoke (3), Ciate Starlet (2), Revlon Amethyst Smoke (3). Neither of these is a match; the Ciate is closer, but it's a cooler toned purple than the Revlon and darker.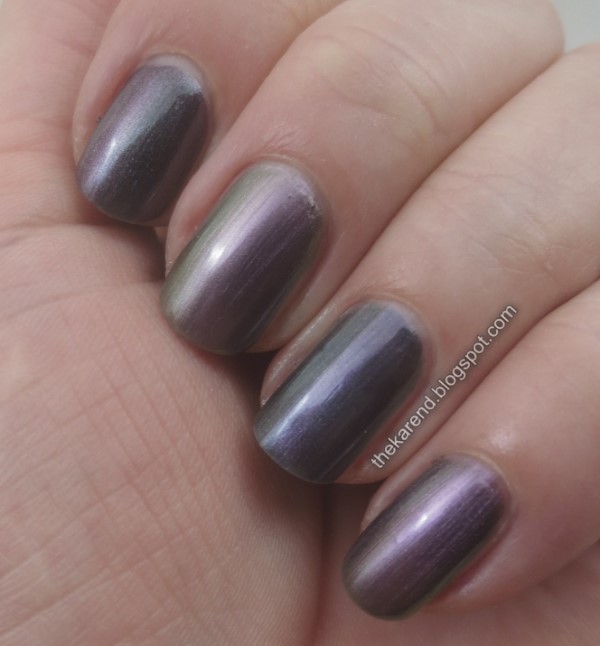 Lastly, and most exciting to me who loves old school mainstream polishes, I compared Amethyst Smoke to Revlon Color Illusion Steel Magic and Revlon KhakiZING. The first duochromes I ever owned came from the ZING collection.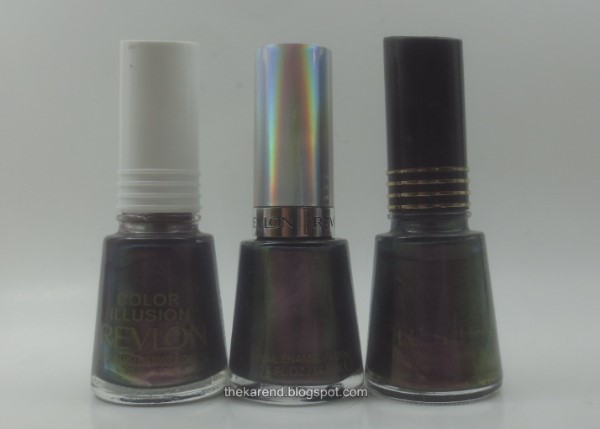 Top to bottom below: Steel Magic (2 coats), Amethyst Smoke (3), KhakiZING (2), Amethyst Smoke (3). Amethyst Smoke isn't an exact match for either of the old ones, but it's close enough that I did a little jig of happiness that Revlon seems to have made a reasonable facsimile of some great polishes for a new generation of drugstore shoppers. KhakiZING is my favorite of these, but without a time machine, it's going to be hard to get if you don't have an older relative who doesn't get rid of stuff.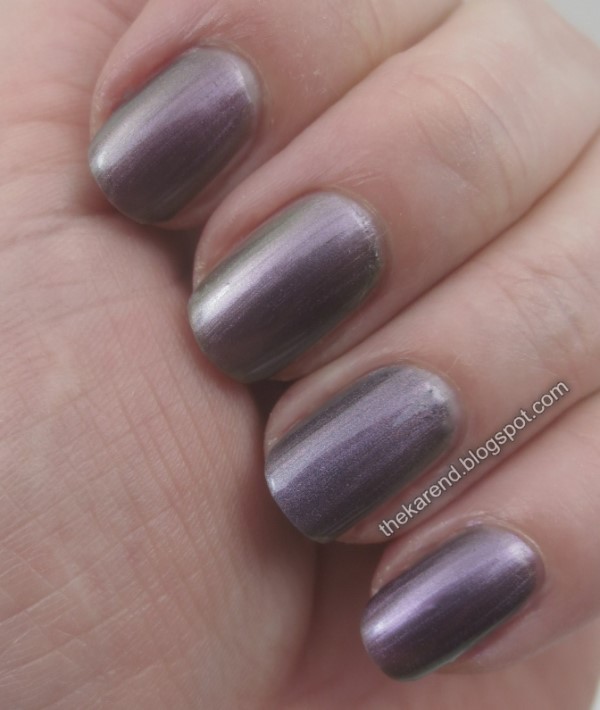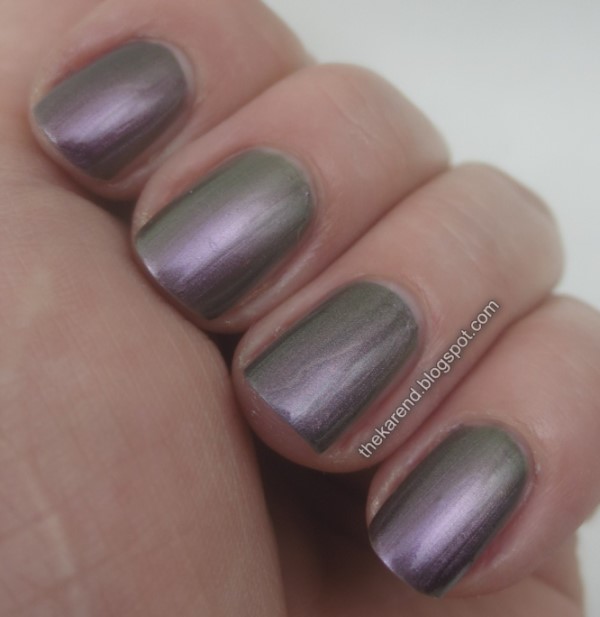 Like with the jellies, I'm impressed with Revlon and this collection. Sure, they're not as eye catching as some indie polishes, but they're also not nearly as expensive and are way more available.