With all the travel I've been doing in recent months, once again I've turned to fake nails and nail polish strips to adorn my digits between swatching sessions. I certainly have and will travel with liquid polish, but sometimes it's nice to just toss a few boxes of nails and strips in my luggage and not worry about breakage or spills.
I've worn Sally Hansen Salon Effects in The Bold Rush
before
; the gold to plummy purple gradient is pretty, but not as pretty as the box, which has a strong scattered holo effect not evident on the strips themselves.
A set of NailBliss Magic Press fake nails in the Runaway Star design came next; I'd worn these
before
as well. The box has three finishes of nails: pale pink creme, white iridescent, and gold/iridescent glitter.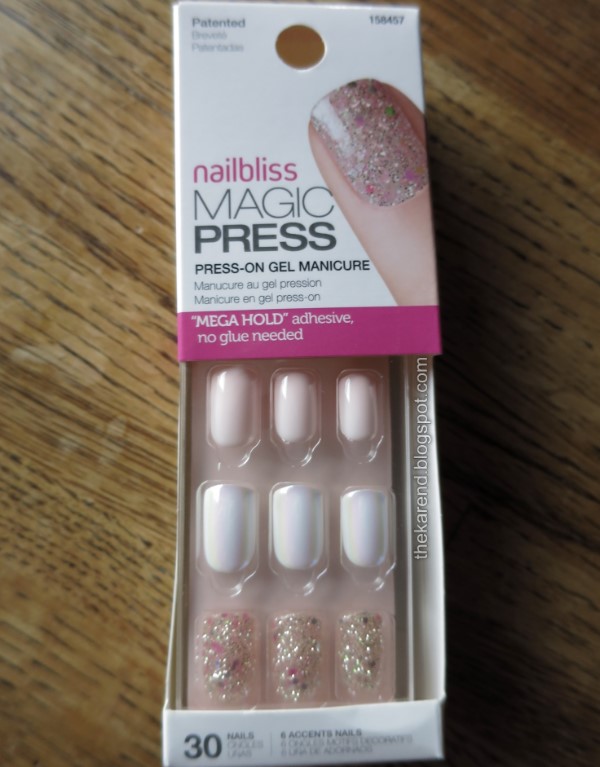 When I first put these on, I used only the pale pink and the glitter ones.
Four days later, I'd popped off and lost one of the pink nails and decided to go ahead and mix in the iridescent white.
I went super subtle with the next set of fakes, some Nailene So Natural ones I'd gotten ages ago when one of the drugstores had them on clearance.
By this point, my natural nails had grown out enough that I couldn't cover them with the fakes without leaving a bit more of a gap at the base than would be ideal. (Yes, I could have filed my nails but I hate to give up length if I don't have to, and these nails were so neutral I thought the gap wouldn't be too noticeable.) These had just a touch of shimmer to them that made them not entirely boring.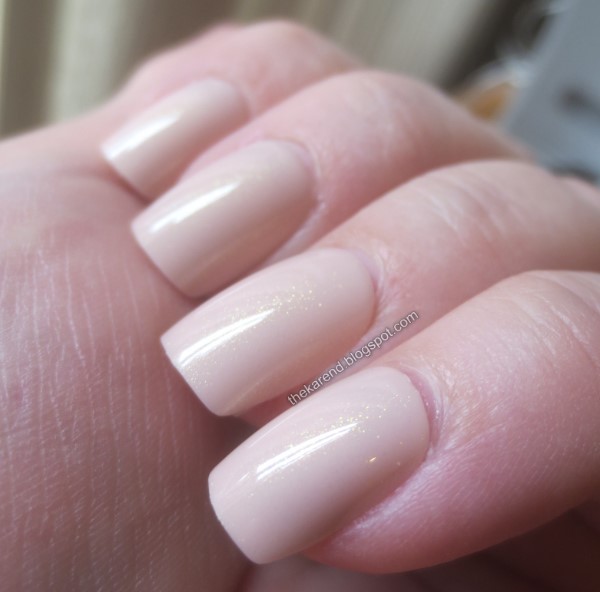 These lasted a long time, with only a couple needing re-attachment during the eight days I wore them. Here they are on that eighth day: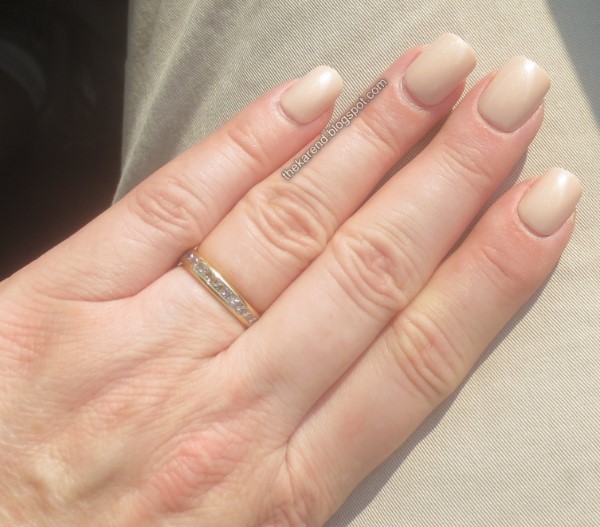 Lately instead of using nail glue or double-sided sticky tabs to replace fakes that I pop off (and I usually do pop one or two off within a couple days, as I have yet to break my habit of using my nails as tools, particularly the index and thumbs), I've been just putting on a thick coat of treatment polish and using that to put the fake nail back on. It's not as strong as nail glue, certainly, but it's kinder to my nails and easier to remove when it's time to change my manicure.