Two posts in one week? Believe it! Of course I had to try the Sally Hansen fake nails. The brand I have the longest relationship with comes out with a type of product I've been all over in recent years? A few sets were in my shopping cart so fast. I tried an oval set first, in the solid "creme" color Beet Pray Love.
These come with both glue and adhesive tabs. I used the tabs. The fit was good for me. The base curve and the c-curve of these matched my natural nails fairly well, and the length was long enough to cover my natural nails in the length I like to keep them without being so long that I felt the need to clip and file them.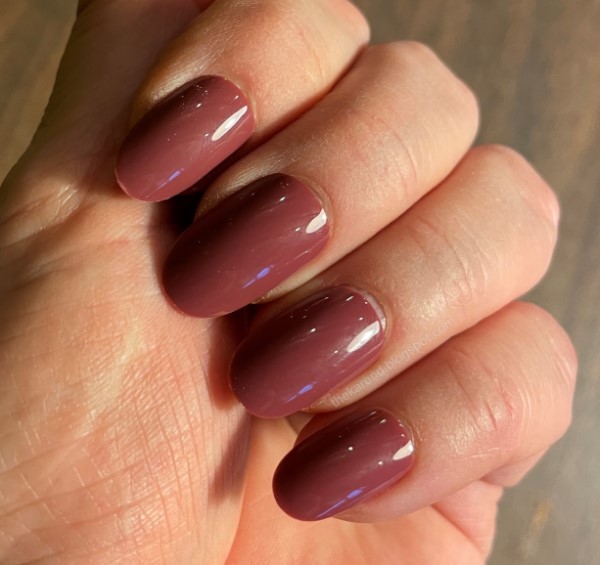 That first set held up nicely, and I didn't have any more pop-offs than with any other brand, so I tried another oval set next: Ombre-lievable, which is a gradient French mani look. Again, I used the adhesive tabs.
These did not hold up well. Three days after I'd put them on, the white on the tips was wearing off and looked bad. I took them off days before I'd planned to.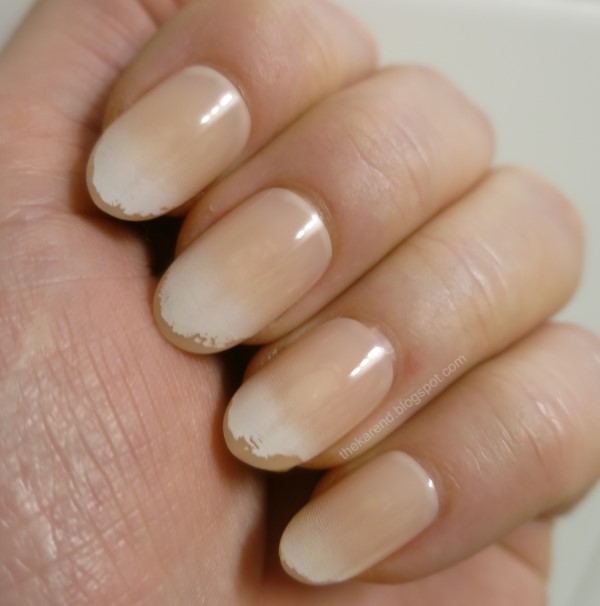 More recently, I tried a square set, What a Star, which has dusty rose stars scattered on a pale pinky peach base color.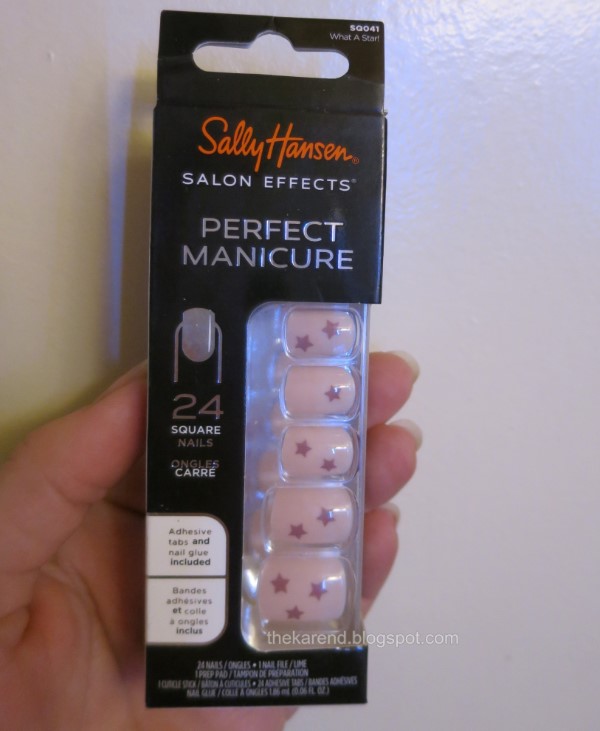 These did not fit my nails nearly as well as the ovals. The length was too short in most cases (and my nails are not long right now), leaving a gap at the base (yes, I could have filed my natural nails down, but I didn't want to lose that length. The base was too square and wide to fit the curve at my base. These are very square indeed.
I haven't tried the coffin or almond shapes yet, but plan to when I come across them again. I won't do the squares again; those just aren't a good fit for me.