When I moved out west in 2015, there were some polishes that received special treatment and got to make the trip in small boxes, packed extra carefully, rather than the bigger boxes the Helmer drawers went into (those were packed just regularly carefully). These five Minnie Mouse shades from Anna Sui were among those, as the bottles are unique and I hadn't used any of them yet (they were released in 2013).
The boxes are pretty fancy themselves, with Minnie in a different pose on each one (though on the top of the boxes the poses are all the same, which I found a bit of a curious design decision).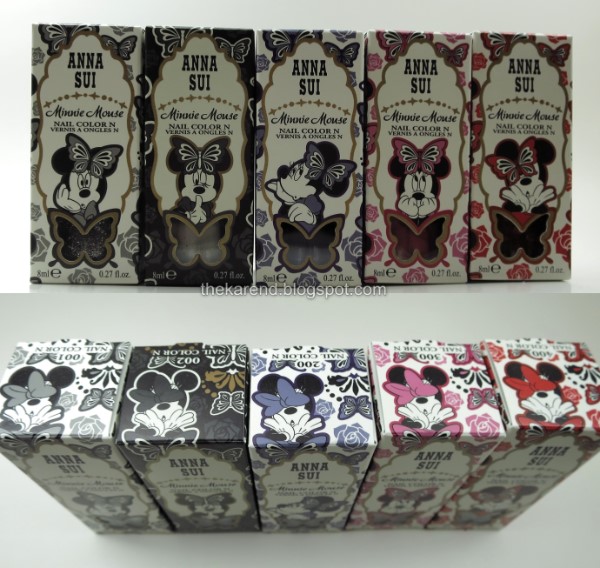 The bottles are Minnie Mouse in a ball gown; I've turned the second one from left around so you can see the back is detailed as well. Shades left to right: 001 Stardust Silver, 002 Snow White, 200 Midnight Purple, 300 Neon Pink, 400 Passion Red.
Neon Pink is definitely pink, but not neon (and never was according to swatches I found that were done close to the time this collection came out). It's a warm bright pink with very subtle purple shimmer that only showed up in direct light. I used three coats for full coverage. One thing to note about all the colors in this collection is they have a noticeable rose scent, especially once they're dry.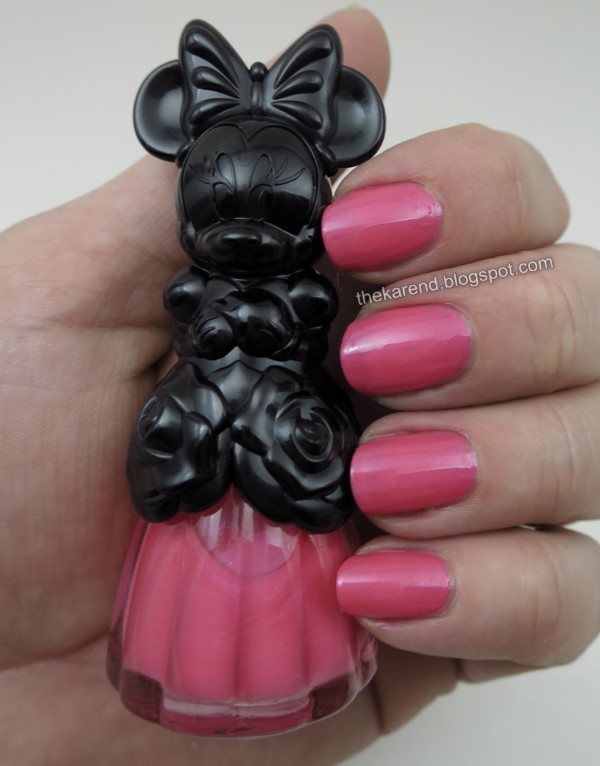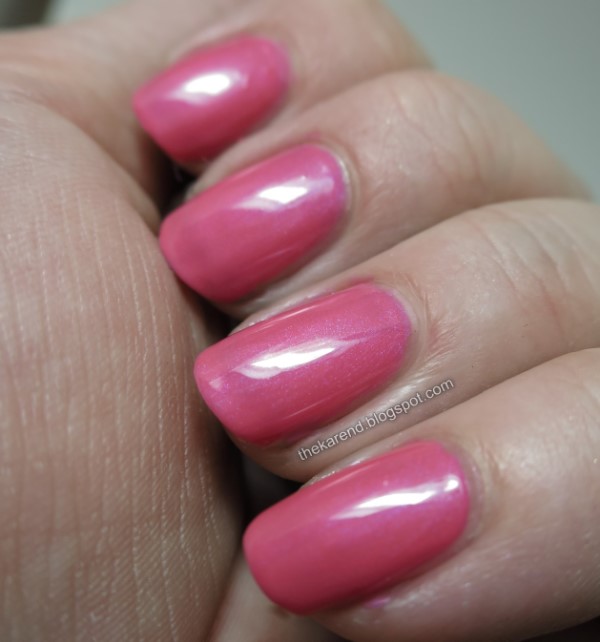 Snow White is a sheer white with pink shimmer and small to medium silver holo glitter. I used one coat as a topper over Neon Pink. The glitter is on the sparse side, so there is quite a variation in how much comes up on each brushful; some nails got a little, some a lot. The shimmer in it does show up even in indirect light, thought that's hard to see on the pink base.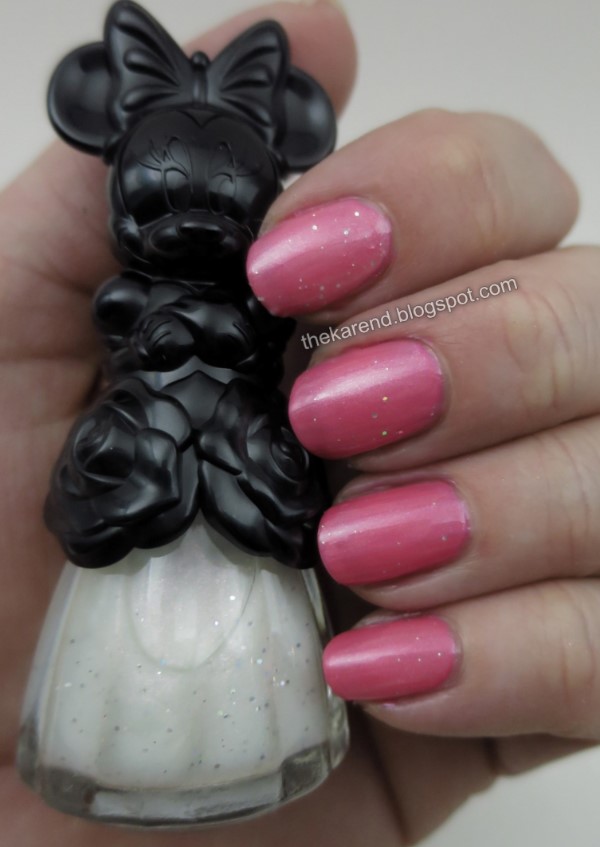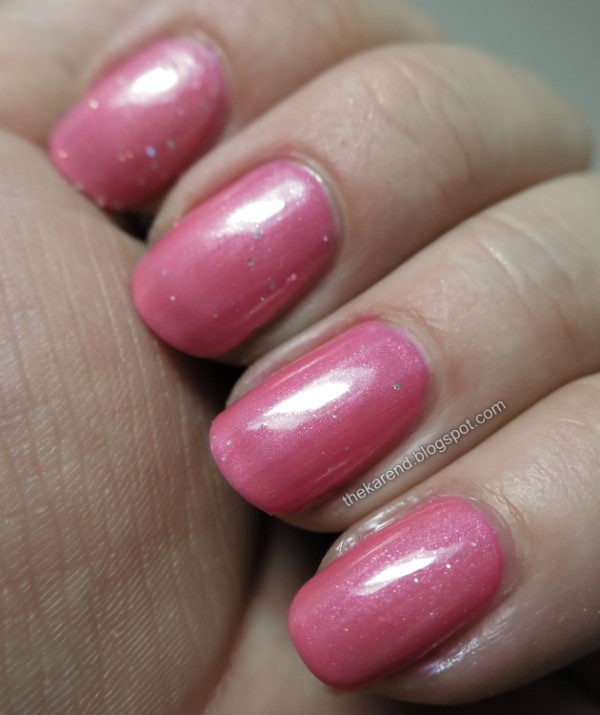 Midnight Purple is a deep purple with blue and pink shimmer that shows up on the nail in both indirect and direct light. I used two coats for my swatch.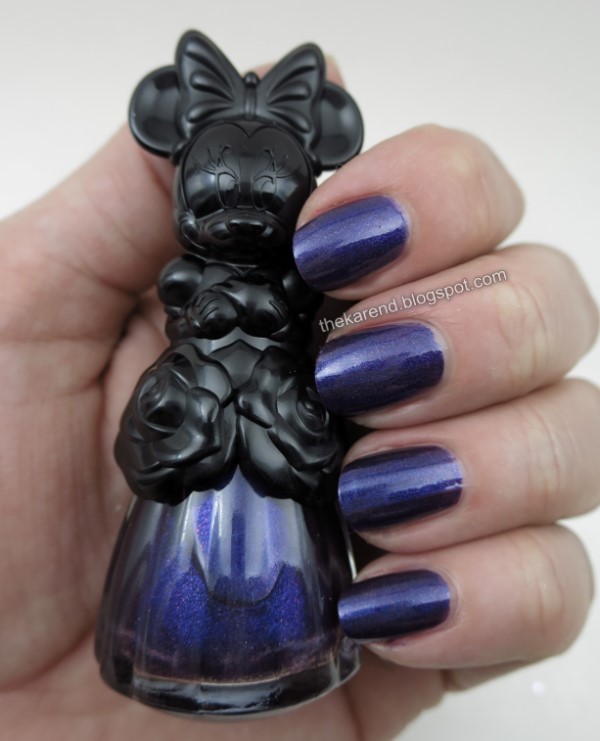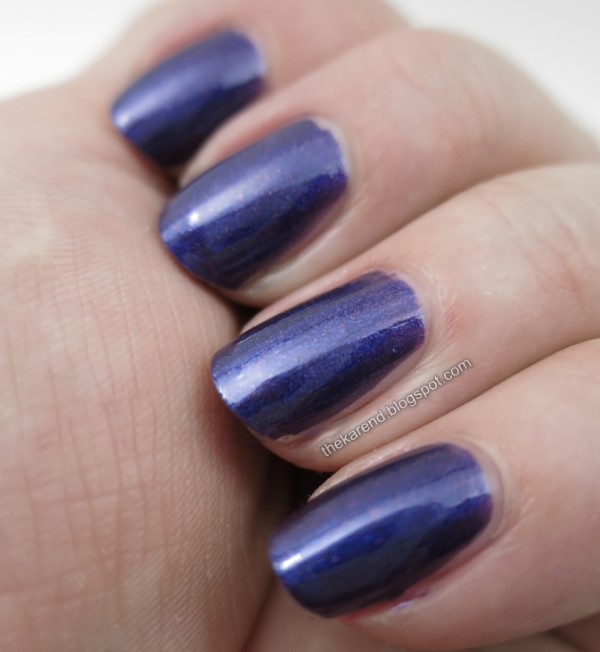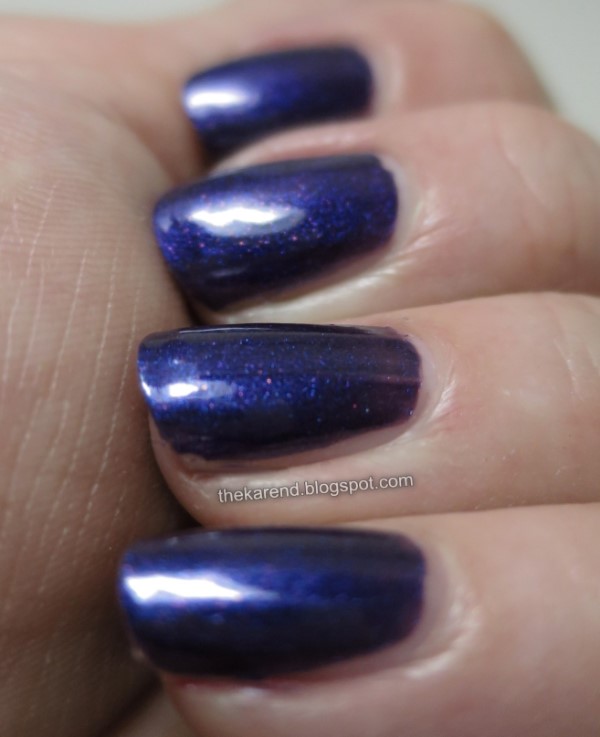 The last two polishes in this collection are glitter toppers in clear bases, so I went ahead and put them on over Midnight Purple. Stardust Silver (on my pointer and ring fingers) has small silver glitter, while Passion Red has small red glitter plus large red circle glitter. I used one coat of the glitters and am pleased to say no fishing was required to get the circles out of the bottle of Passion Red. These lay flat, so I didn't even bother with topcoat.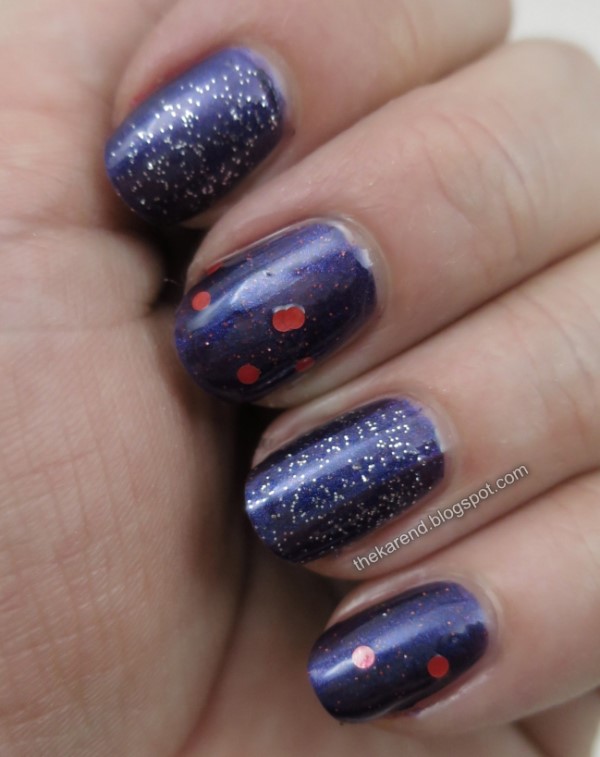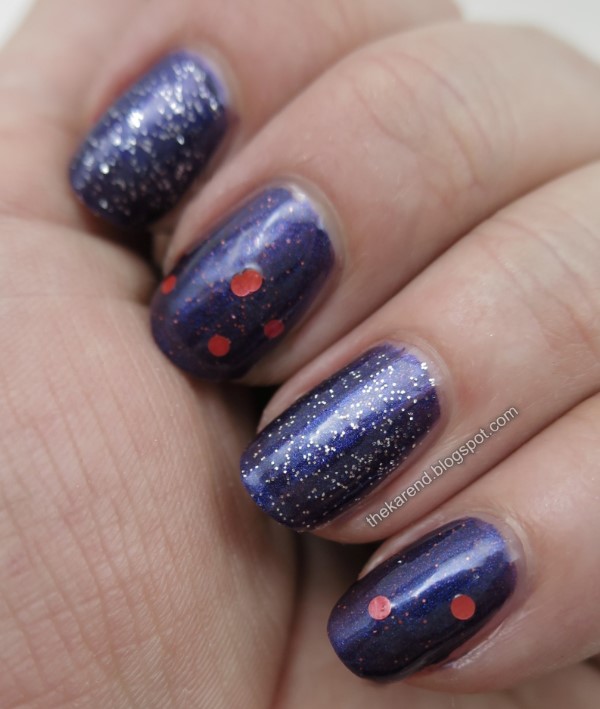 These polishes are fine, but the main draw here is the bottle. Why they didn't tie the names more in with the Minnie Mouse theme, I'm not sure; that seems like a missed opportunity.