Sample provided for review
Wrapping up my month of Kokie Green, today I have Skinny Dip, a blue shimmer with a subtle purple shift that's hard to capture on camera. This isn't one of the newest eight shades in the Green line, but one I hadn't tried before. I used three coats for my swatch.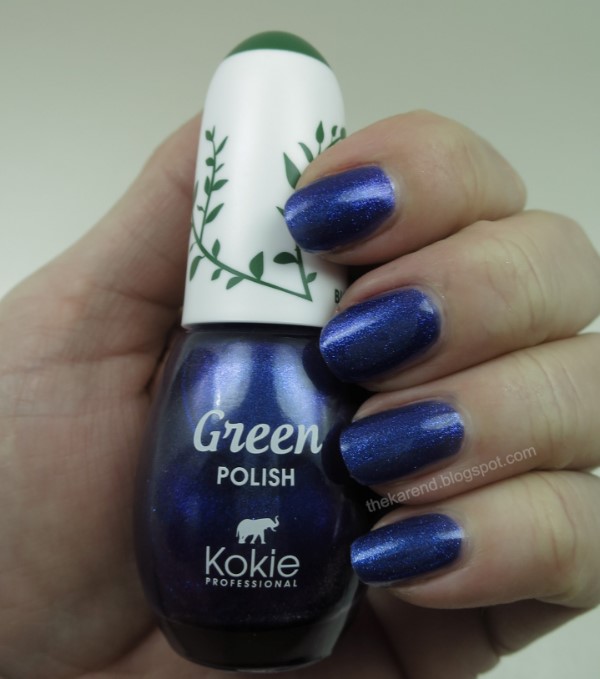 You can maybe see a hint of the violet in this side shot:
I added Starry Night on top of Skinny Dip (you may remember Starry Night, a gold holo glitter, from
this recent post
). I was going for a glitter gradient look but I'm out of practice.
Skinny Dip is a nice shimmer, more flecked than frosted. I wish its purple side showed up more for the camera but it shows up for my eyes so that's fine.
These shades are available at select Meijer stores and online for $8 each on the Kokie website.
Kokie
Website
Facebook
Instagram
The polishes shown in this entry were provided free for review purposes. The content of the entry was not dictated by the provider, and I get to keep the polishes for my own use.