I seem to lack the mojo to swatch whole collections lately (though I still have the mojo to buy some, so that part's still working), so today I have two pretty polishes I picked up from Alter Ego last year at Indie Expo Canada.
Pretty Hair was an IEC 2019 exclusive; it's a pink-leaning magenta with lots of silver holo scattered shimmer. It was opaque in two coats. I didn't use any top coat; it was plenty shiny on its own.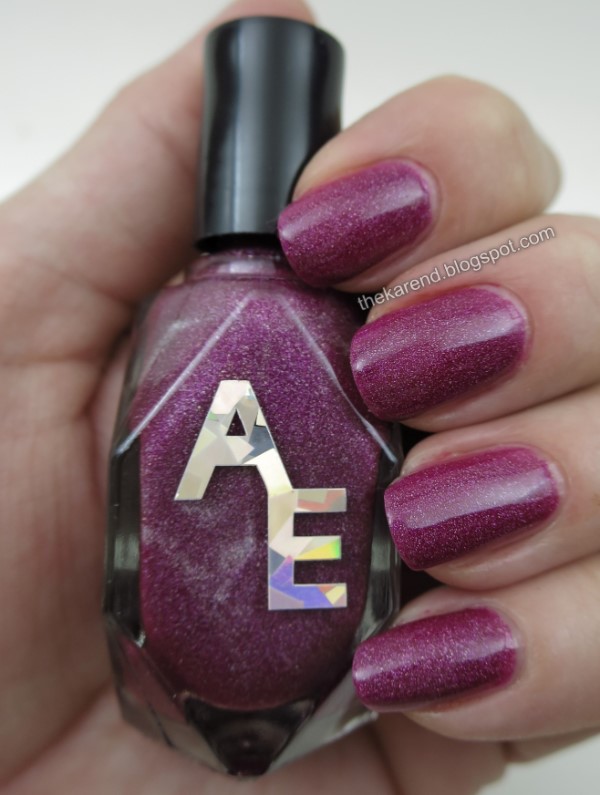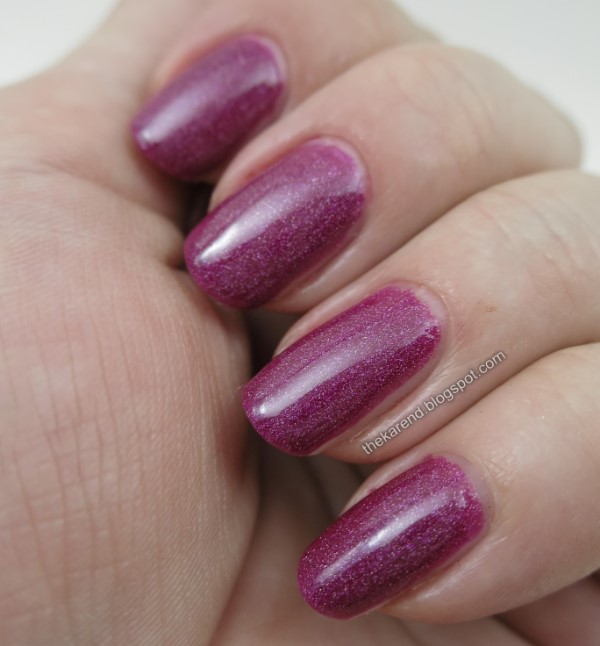 Here's a look in direct light: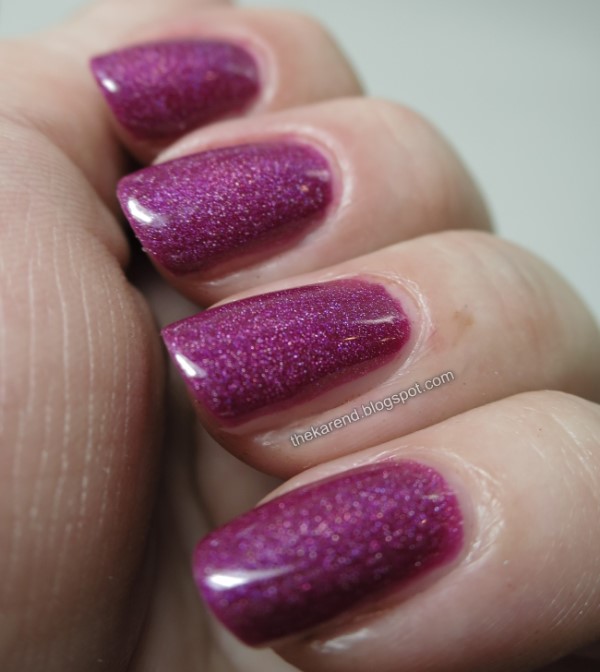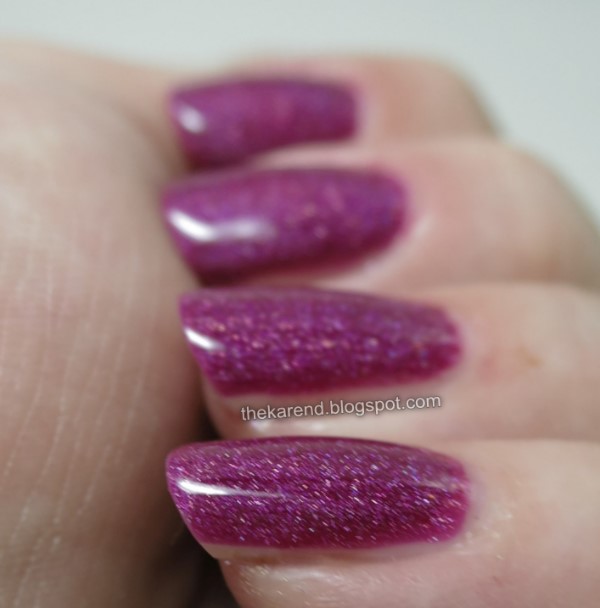 Fire Light is a topper with flakes of purple, blue green, and magenta in a clear base. Some of the flakies seem to be a bit shifty ... I saw glints of gold at some angles, too. Unlike Pretty Hair, this one seems to be available even now on the
Alter Ego
website (along with some other flakie toppers that I did not buy but now think I should have).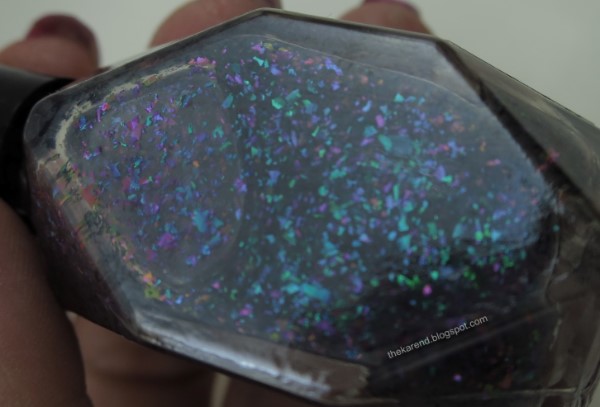 I put two coats of Fire Light on top of Pretty Hair (no top coat needed with this one, either).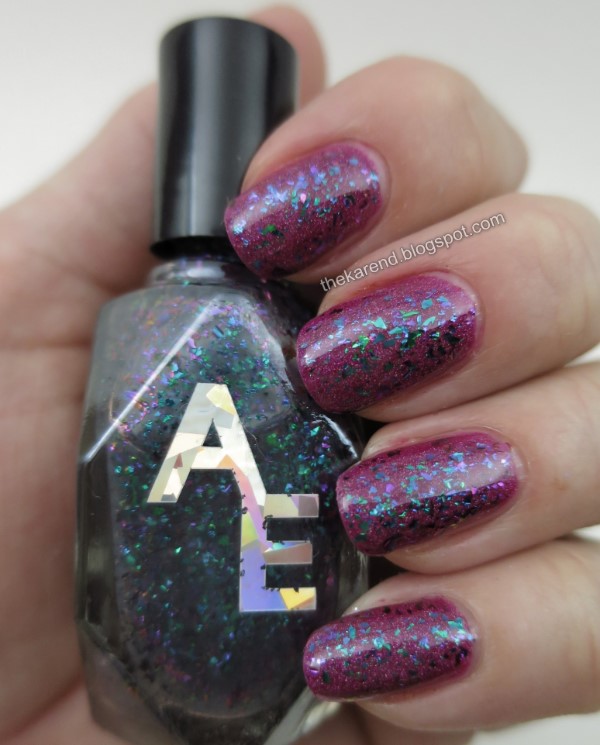 I like these together. I also think Fire Light will look splendid over a lot of my purple and blue and green polishes.