There was no question that I was going to buy the new Insta-Dri Sour Patch Kids shades that Sally Hansen released for Halloween this year. That was more challenging than it might have been, since I had to get them from three different sources. Left to right: Full Moon (never saw this in a store, got from the Target website), Slime All Yours (Walgreens exclusive), Oh My Gourd, and Hallo-Queen (these last two were more widely available; I think I got mine at Bed Bath & Beyond but might be remembering that wrong).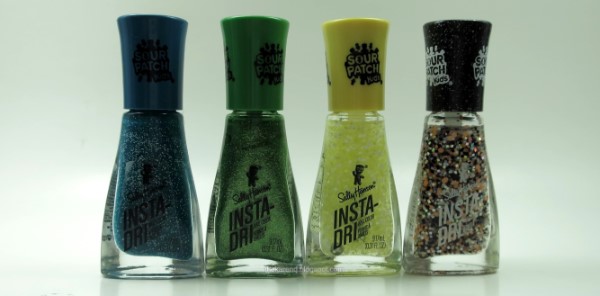 Full Moon, a blue base filled with tiny white glitter, looked to me like a combination of two shades from
last year's
Halloween collection, so I had to pull those out to compare. One my index finger (top): Boo-lue (from 2020) topped with First Sour Then Sweet (2020, rereleased this year). On my other digits, three coats of Full Moon. So obviously Full Moon isn't quite the same blue at Boo-lue, being a touch more turquoise. Full Moon is also more sheer to let the glitter show through. It also lets some visible nail line show; I think I might try Boo-lue (or another blue) as a base under two coats of Full Moon next time I wear it.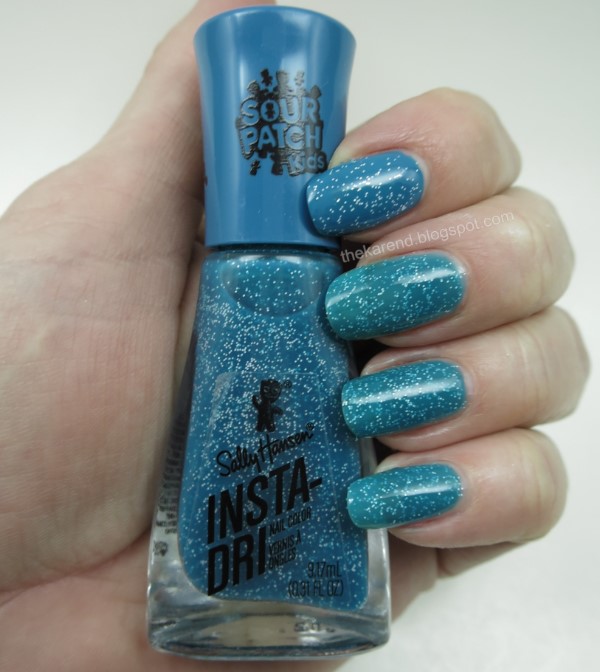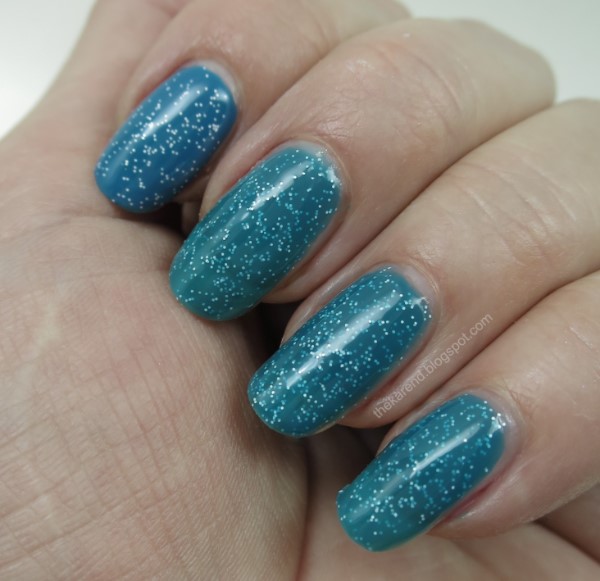 Slime All Yours is a green microflakie shimmer with pops of blue and lime as well as a scattering of tiny white hex glitter.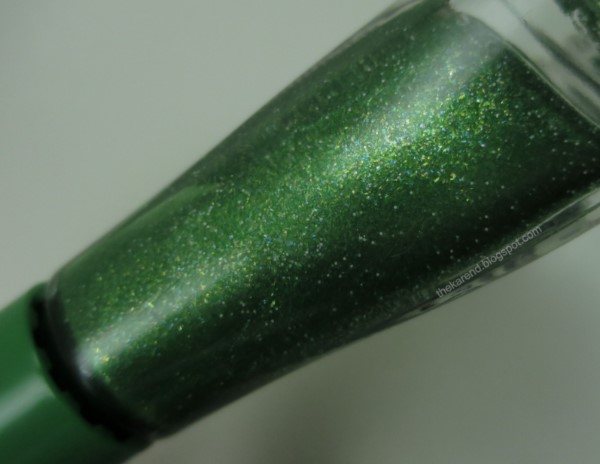 I wasn't sure how sheer Slime All Yours would be, so I hedged my bets by doing another layering experiment on my index finger. So on my index (top) I have Hallo-green (green creme from 2020) topped with one coat of Slime All Yours, then on my other fingers I have three coats of Slime All Yours.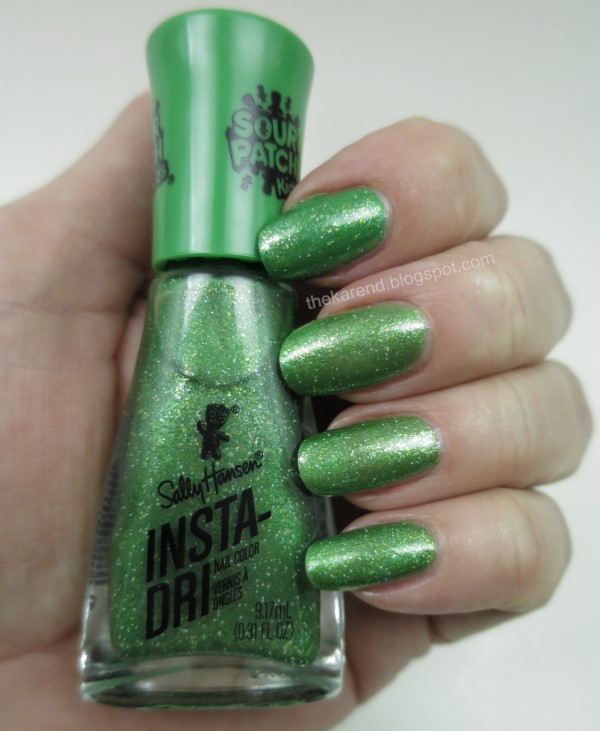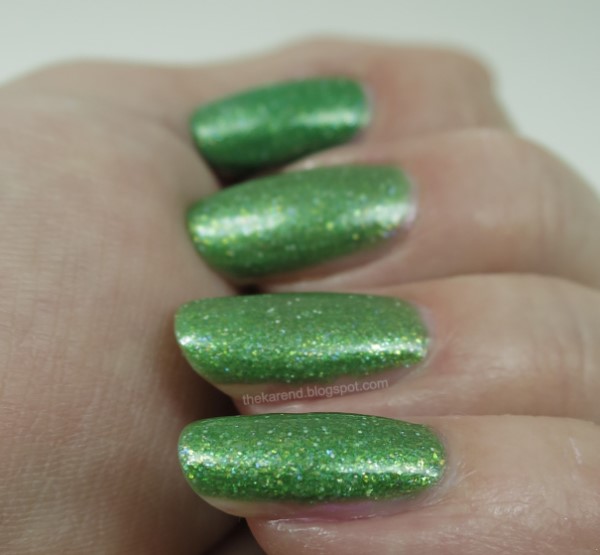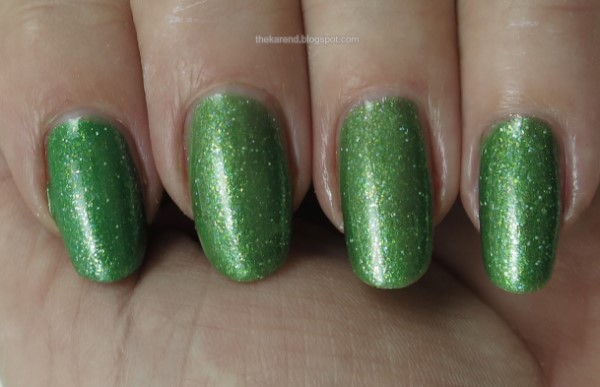 Oh My Gourd is a glitter topper with hex glitter in pale yellow satin and white matter plus tiny pale yellow satin glitter in a clear base. Just looking at it in the bottle, it didn't say Halloween to me, more like Easter, so when I tried it, I first did orange creme tips with Pump-kid (from 2020, rereleased in 2021), then put on two coats of Oh My Gourd. The look has a sort of candy corn vibe.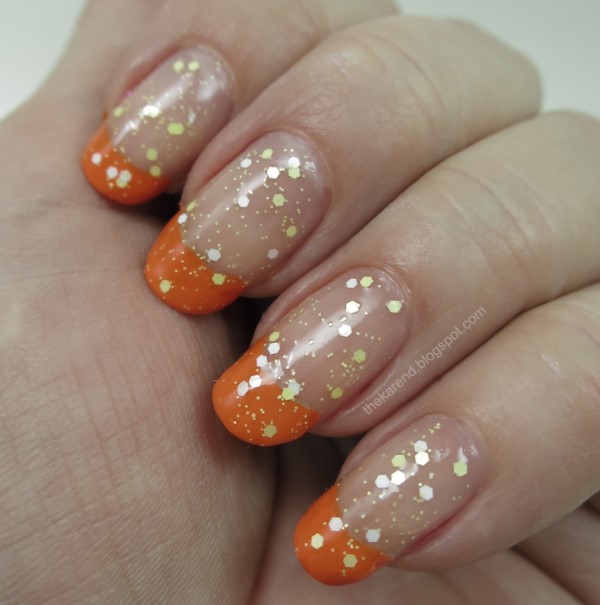 Hallo-Queen is a another glitter topper. This one has large and medium satin hex glitter in pale orange, medium hex glitter in black, and square glitter in silver holo.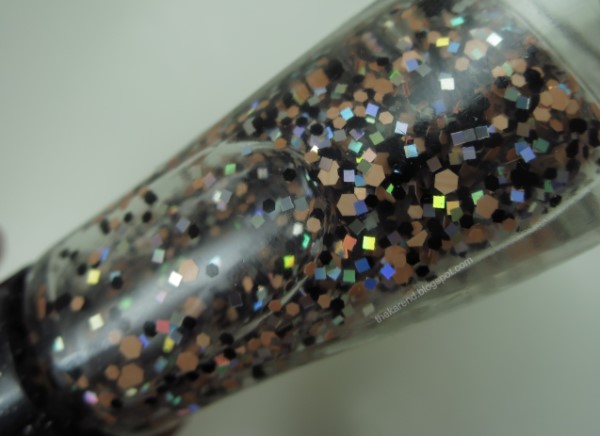 I put two coats of Hallo-Queen over R.I.P.-urple (from 2020, rereleased in 2021).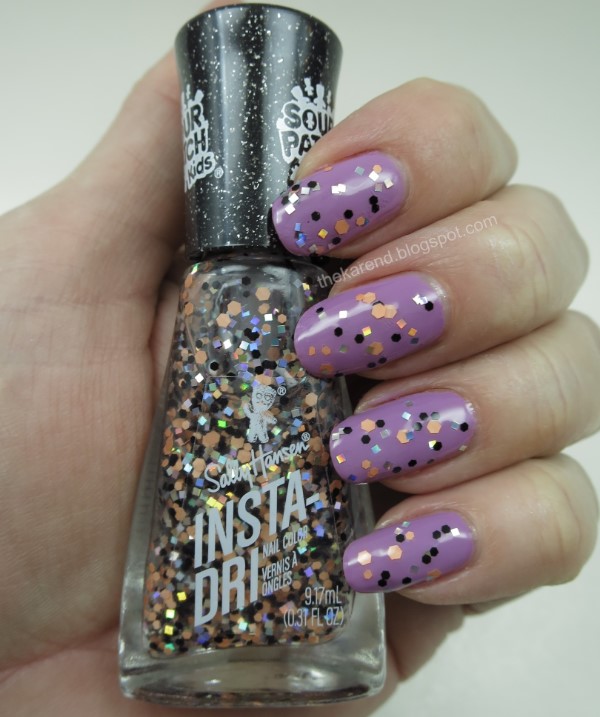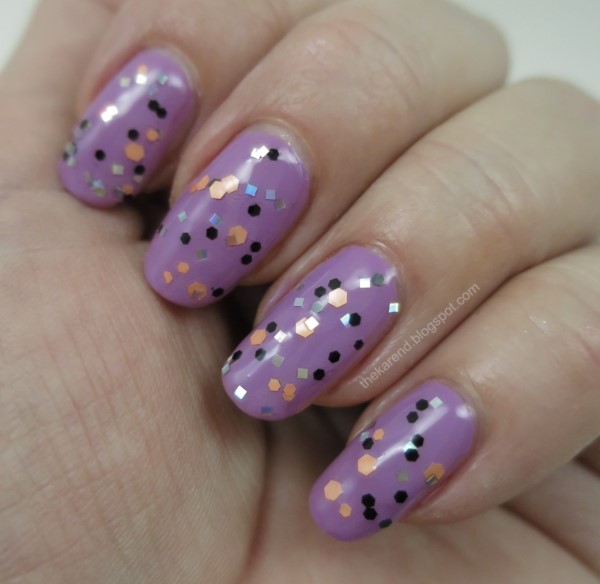 There were also two glow in the dark shades in this year's Halloween display that fooled me into thinking they were new, because their names weren't on my spreadsheet, but when I got them home, they looked suspiciously like two shades from last year. Left to right: Glowing Night (2020), Creep It Real (2021), Fa-BOO-lous (2021), Happy Hollow-een (2020).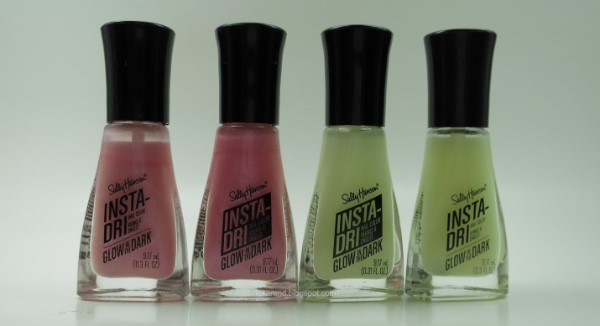 On the nails, top to bottom (all three coats): Glowing Night, Creep It Real, Fa-BOO-lous, Happy Hollow-een. The 2021 version of the pink seems a bit more pigmented than the 2020 one but not dramatically so. The two margarita colored ones are indistinguishable from each other.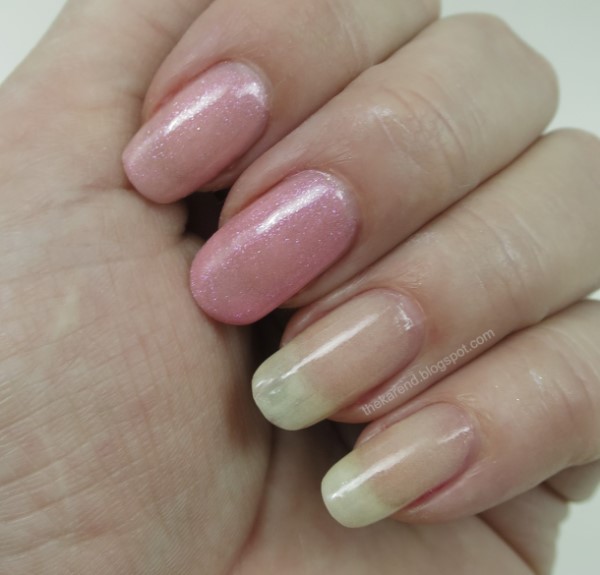 In the dark, all four glow evenly.
Slime All Yours is the standout for me in this group. I do like the two glitter toppers, too.