Last year, I reviewed a couple of
glass nail files
sent to me by
Design Glassware by Mont Bleu
. Since then, I've pretty much used nothing else for filing my nails, except for a several week period when I misplaced the purse sized one and had to press a broken Swissco into service since I was not going to risk taking my only other Mont Bleu out of the house. So I was delighted when I got a package from Mont Bleu just recently with all these goodies: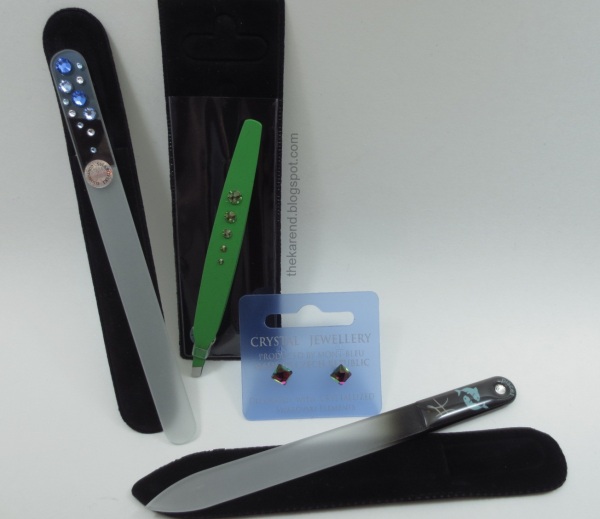 The rounded end glass file is very similar to the files I reviewed last year, just with a rounded tip rather than the more pointed one. I'm not sure how to tell on the Mont Bleu site which files are this shape; the most similar crystals I could find were on this
Swarovski glass nail file W-M5
, which retails for 10 Euro.
The tweezers has crystals on one side of the handle, which not only makes it pretty but helps with grip, too. I usually use a scissors-handled tweezer because it's easier for me to maneuver, but I tried this one and it worked just fine. The most similar one I could find on the Mont Bleu site today was
this one
for 12 Euro, which has a slightly different shape. There are three pages of
tweezers
in a variety of colors and shapes, with and without crystals.
The file in front has the same pleasing filing texture on the business end as the other file. The handle end has the symbols for my zodiac sign as well as an inset crystal. I couldn't find this exact one on the Mont Bleu site, though the do have another
Zodiac line of glass files
for 10 Euro each.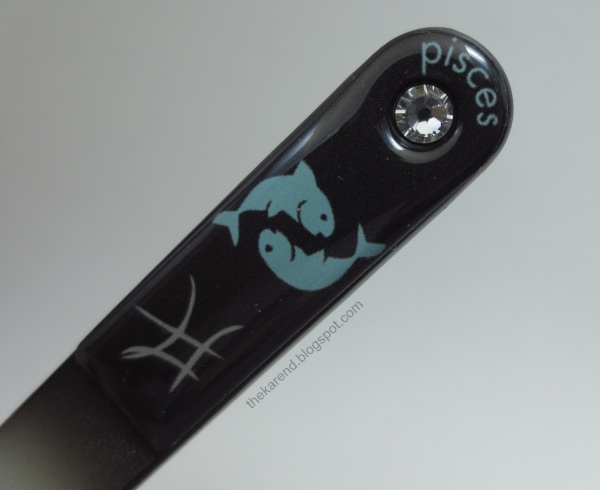 I admit I am rushing through the tools to get to the earrings—I didn't even know they had earrings so was very surprised to see these in the package. when I got my hands on them, I didn't want to put them down to take pictures—the vibrant shifting colors are just so pretty to look at. There's blue and green and pink and yellow and coral and aqua and purple and orange, and I just kept moving them around to admire them. I did find these on the Mont Bleu site; they're the
Austrian Crystal Earrings
(8 Euro).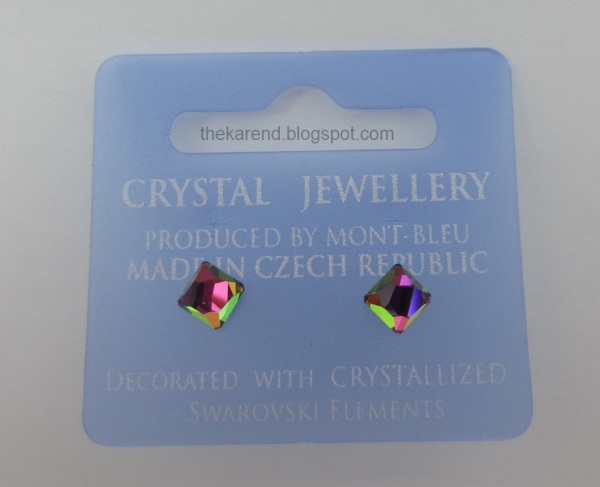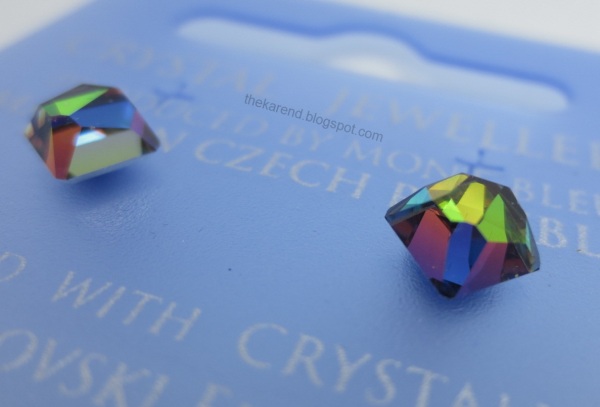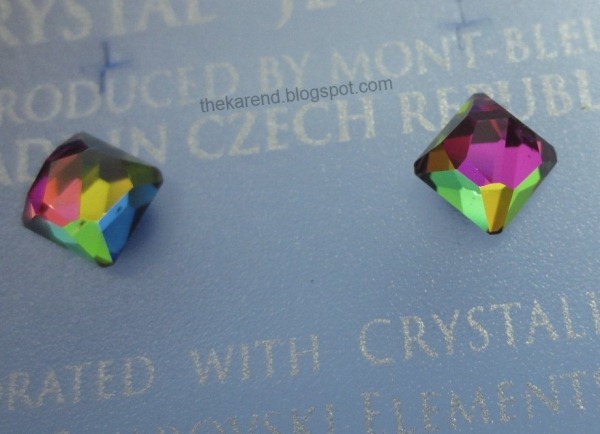 My only problem with the earrings is that when I'm wearing them, I can't see them. Fortunately, they also have rings on the site, like this
Two crystals Swarovski
one. That looks nice, and it's adjustable so I wouldn't have to worry about fit.
As with the last shipment I got from Mont Bleu, this came in protective pacakaging and arrived in perfect shape.
The products shown in this entry were provided free for review purposes. The content of the entry was not dictated by the provider.