When it came time to try some of the new Top Speed colors that Revlon has recently released, I started with Superstitious, a medium royal blue creme. I have a soft spot for blues like this, as I have good memories of high school (I met Mr. Karen there, after all) and our colors were blue and whitte. The swatches are two coats, which went on smoothly and dried fairly shiny without any topcoat needed.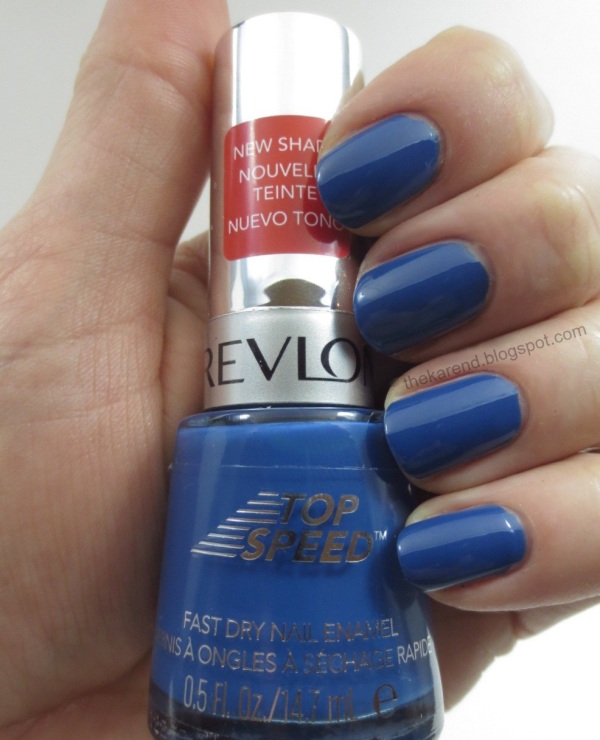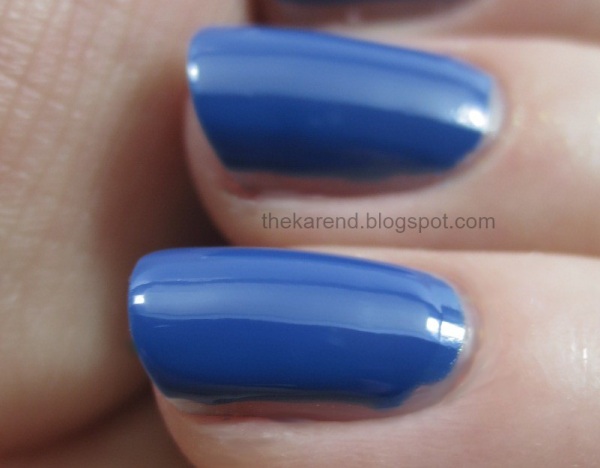 I topped Superstitious with Celestial FX, a glitter top coat with silver holographic stars, crescent moons, and diamonds along with similarly colored small glitters in a clear base.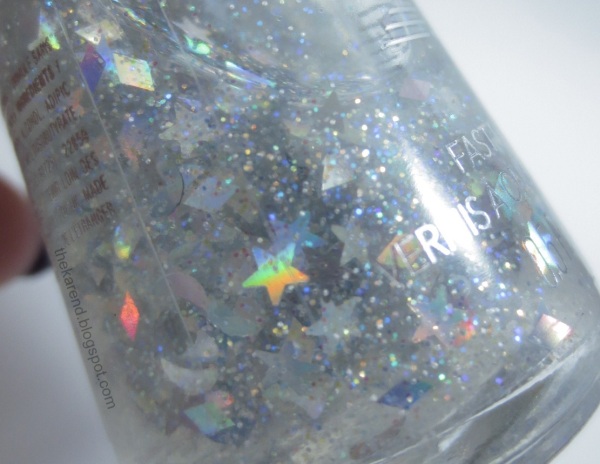 Celestial FX is pretty but not especially well behaved. It required me to fish for the big glitter shapes and even with a layer of topcoat, they stuck up more than I'd like.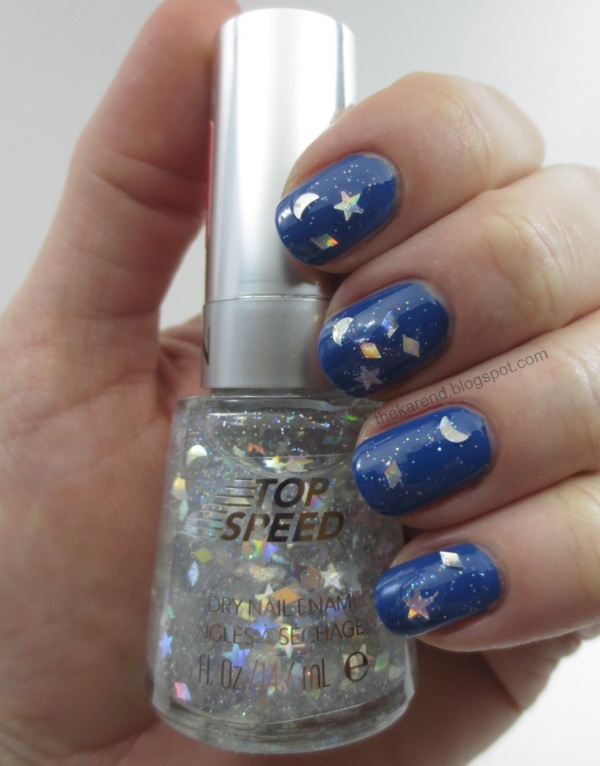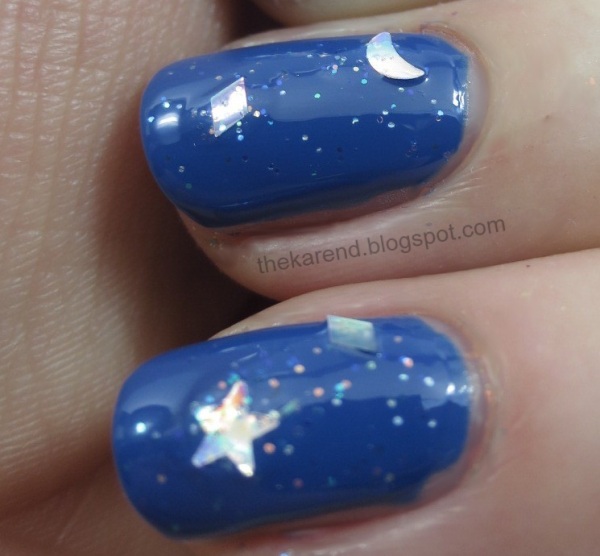 I think Superstition is a good basic blue; I can see it working nicely on its own as well as in a supporting role as a base color under lots of different glitters and shimmers. Celestial FX is more of a special occasion polish, requiring more fussing but paying off with a great visual impact.