I don't have many shades from the Essie Gel Couture line, but I do pick up some now and then when they catch my eye. Today I've got four colors, none of which are particularly summery, but when the motivation to swatch hits, I don't argue seasonality. Left to right: Blossom into Style, Dressed for the Party, Brocade Crusade, and Embossed Lady.
My motivation wasn't strong enough this day to swatch these individually (yes, even though there were only four colors total), so I did them in pairs, starting with Blossom into Style and Dressed for the Party. Both of these are pastels with a perle/frost finish; Blossom into Style being a pale green and Dressed for the Part a light blue. These colors reminded me of that short-lived Sally Hansen
Smooth and Perfect
line from 2011-12 (see display in
this post
), but these were less well behaved. I used four coats, hoping each one would be the one that leveled things out, but was still left with some unevenness in the finish.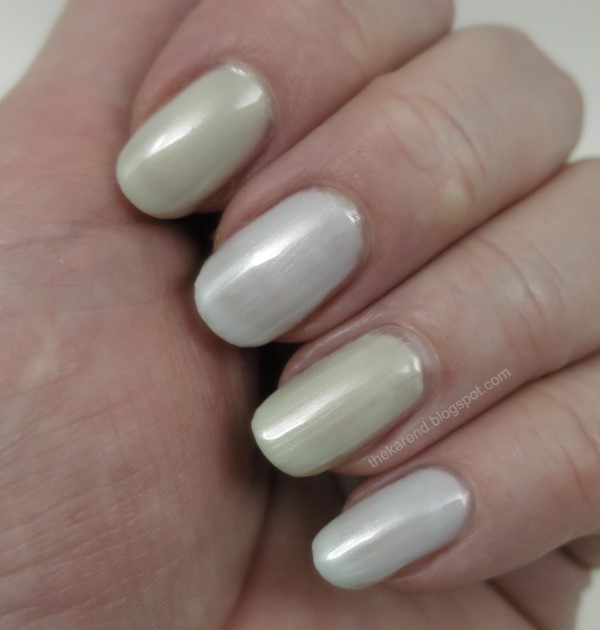 In direct light the shimmer shows more, but so does the unevenness.
I was much happier with the application of the two dark shimmers, Brocade Cascade (blue grey) and Embossed Lady (deep purple). These were both two coats and leveled well. The shimmer in Embossed Lady shows up slightly more than in Brocade Cascade, probably since it has a darker base.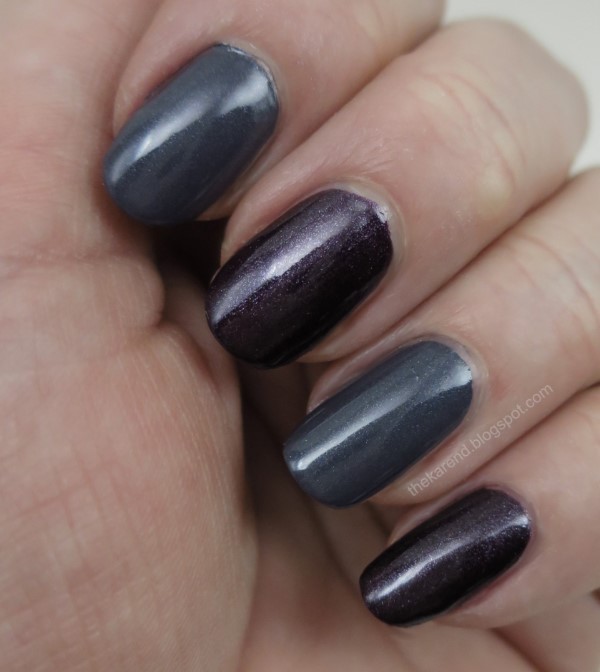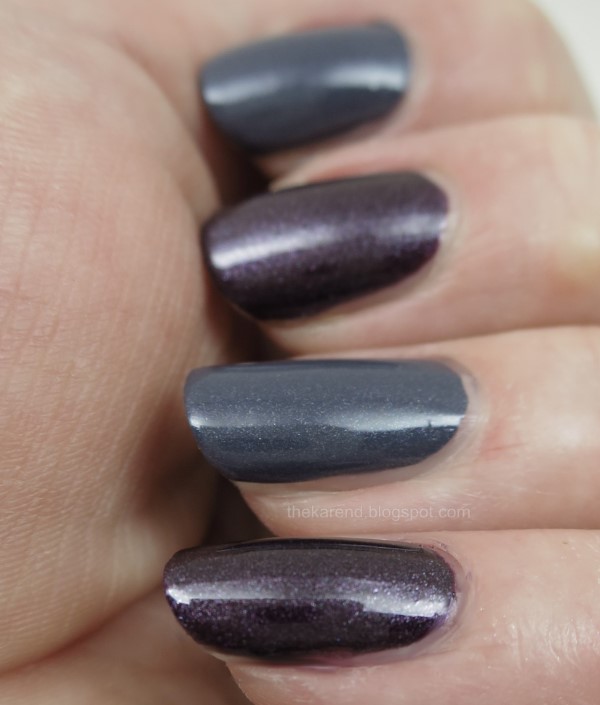 The two pastels are from the Garden Gala collection from earlier this year; they don't seem to be on the Essie website now, so maybe I wasn't the only one who didn't care for the formula. The two darks are from Brilliant Brocades from last fall/winter and are there, so may still be available somewhere.