Today I have two beauties from Great Lakes Lacquer that have been languishing in my stash waiting for their day to shine: Making Peace With Past Indiscretions and Resolve.
Making Peace With Past Indiscretions is a multichrome shimmer that's deep green shifting to purple, with shades of blue and even gold in between depending on the light. It has scattered holo microglitter, too, to add even more interest.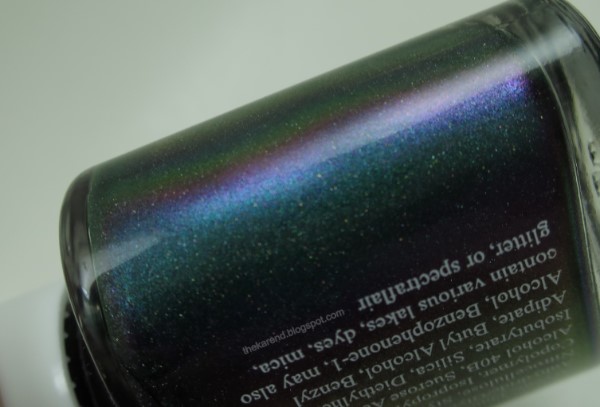 I used two coats for my swatch and that was plenty. Straight on in indirect light, it mostly showed its rich green base, with hints of purple at the edges.
Start changing the angles and the shifts appear: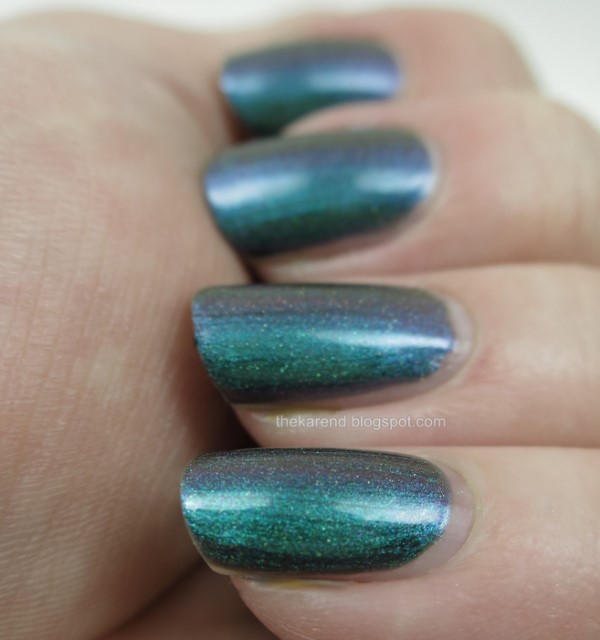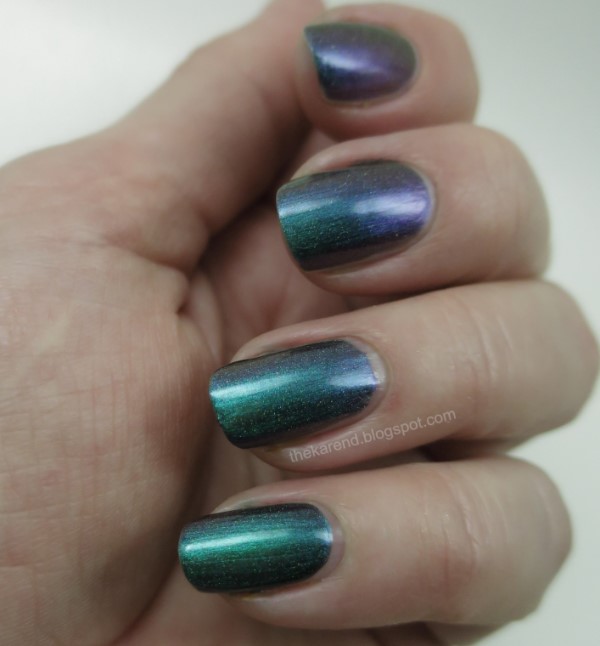 Out of the lightbox under direct light, it looked like a gorgeous night sky: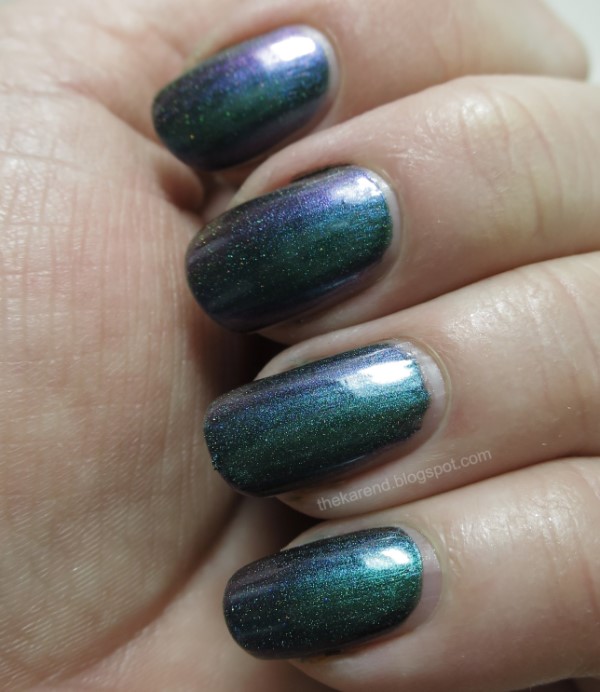 Resolve has small shifty glitter pieces that go green to blue to purple along with a holo microglitter scatter in a clear base, so it pairs very well with Making Peace.
I put one coat of Resolve over Making Peace and added clear topcoat. Loved this combination!
Resolve is so sparkly and it seemed to really enchance the shift in Making Peace.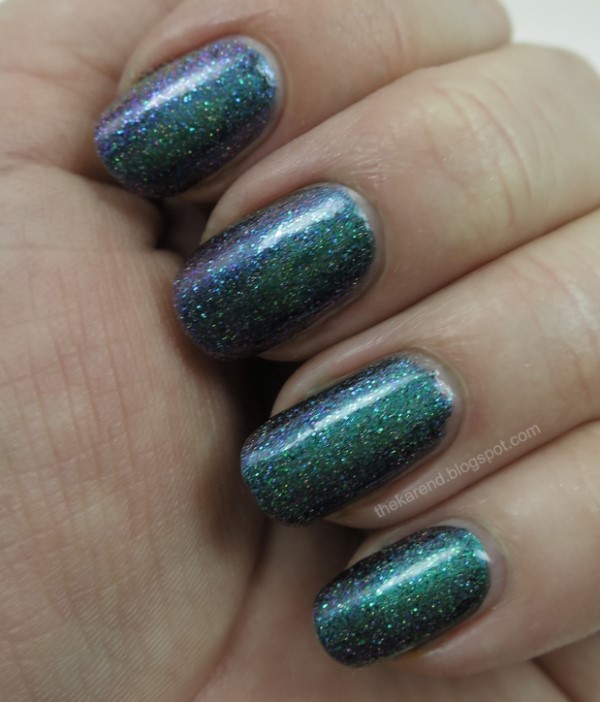 One more of the combo in direct light: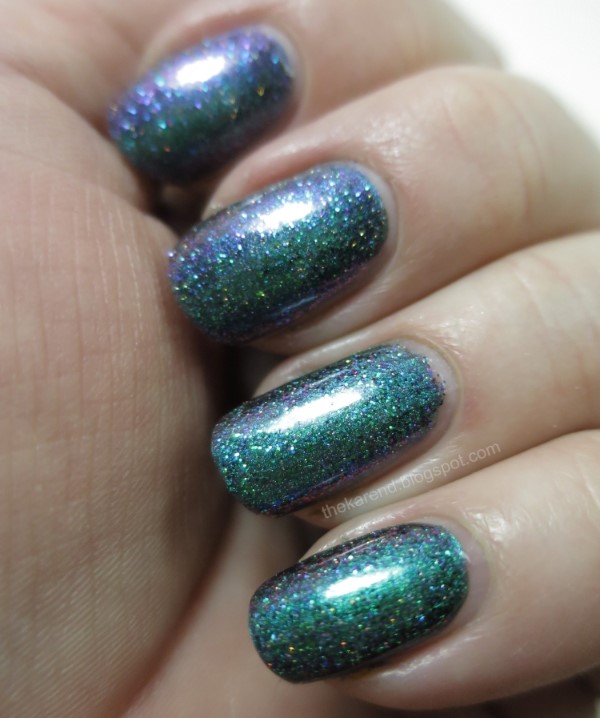 On the one hand, I have so many pretties I haven't worn, so at least swatching them so I get to enjoy them for a little while is a good thing. On the other hand, seeing them on my nails just makes me want to go look for more pretties. We shall see if my commitment to a low buy survives the post-Thanksgiving rush.