Sure, sometime before Valentine's Day would have been ideal to post swatches of the Valentine's Day shades I got from the SinfulColors Color Crave display, but pink is always in season, right?
I only got the three new shades from the display: Candy Gram, No Heart Feelings, and I Want S'amour.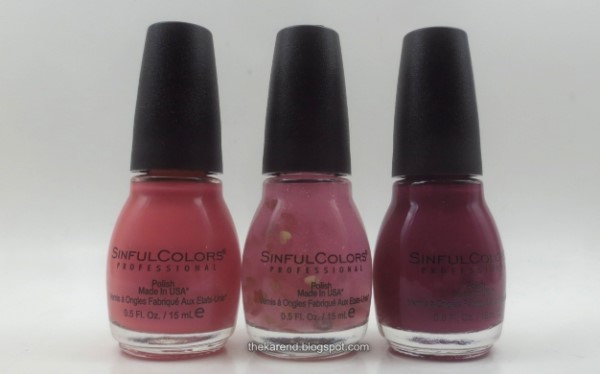 Candy Gram is a warm pink with fine blue shimmer (that looks magenta sometimes when viewed through the base color).
I used three coats of Candy Gram; two thick ones might have worked as well. The shimmer mostly disappears on the nail, at least in indirect light.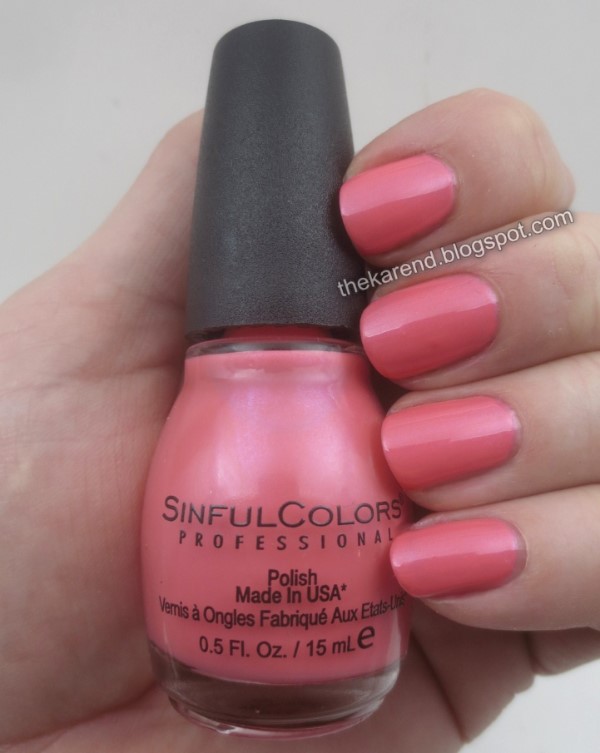 Under direct light, you can see the shimmer in Candy Gram better.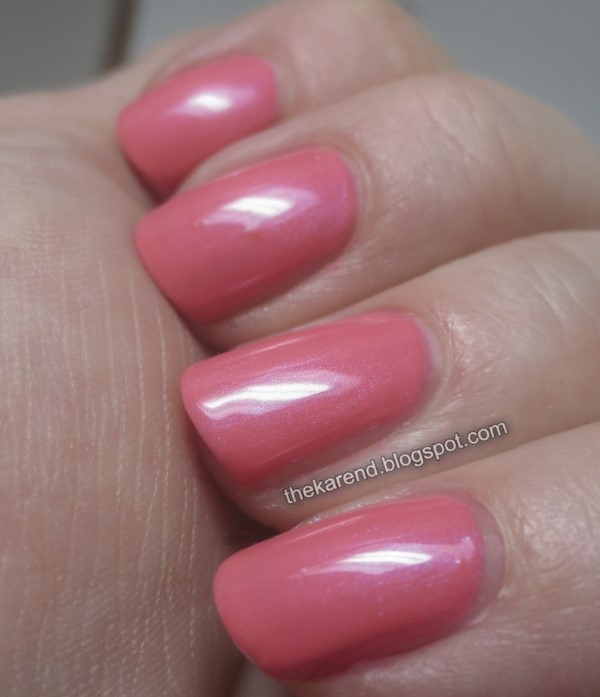 No Heart Feelings is a sheer pink with pink and gold microflakie shimmer and gold heart glitter.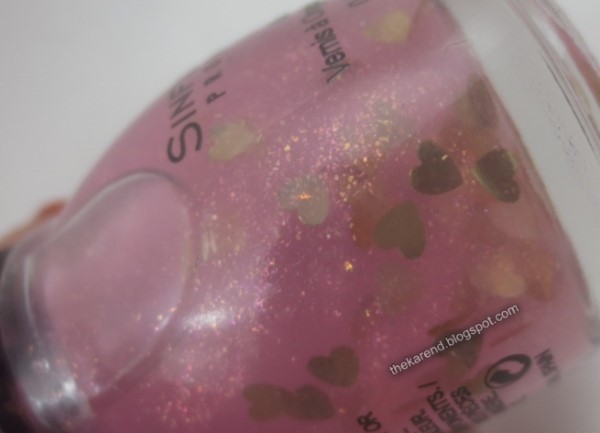 I used Candy Gram as a base under No Heart Feelings, doing a funky French tip on my ring finger so I could see how the topper would look without a base under it. I did two-ish coats of No Heart Feelings plus clear topcoat. I say two-ish because I had to fish hard for the heart glitter and sometimes it took a few tries to get it where I wanted it. I felt the hearts were a bit oversized (and I don't have small hands) and thick; really would need a more beefy topcoat if I were going to wear this for a full mani and not have the hearts catch on things. The shimmer is very subtle, both on a bare nail and on the medium pink of Candy Gram.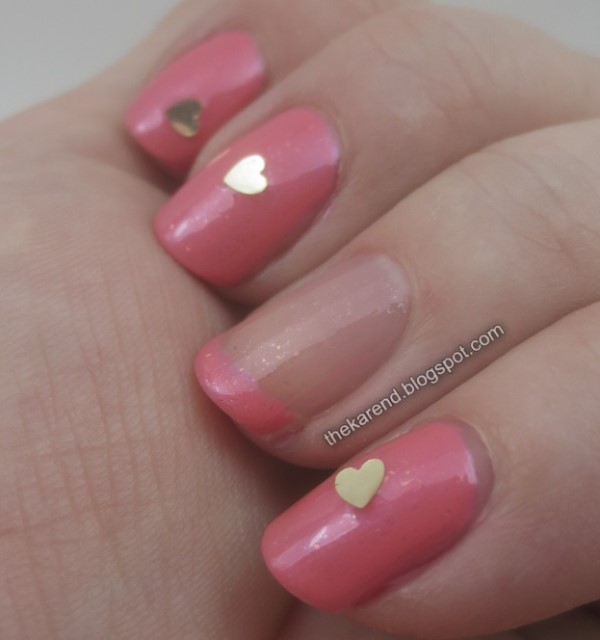 I Want S'amour is a magenta shimmer.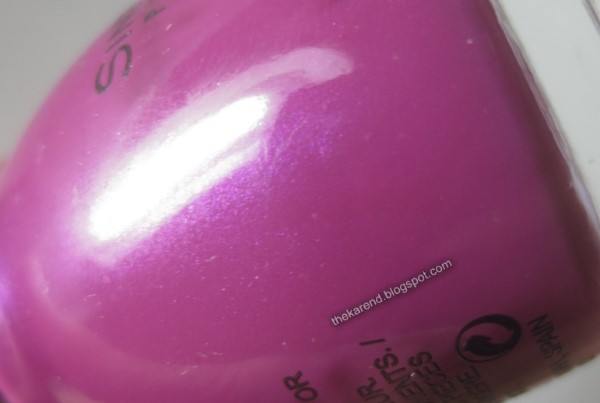 I did two coats of I Want S'amour and that was ample for full coverage. The shimmer in this is a touch less subtle than Candy Gram but still hard to spot in indirect light. It was plenty shiny, though, and I think the hidden shimmer did add depth.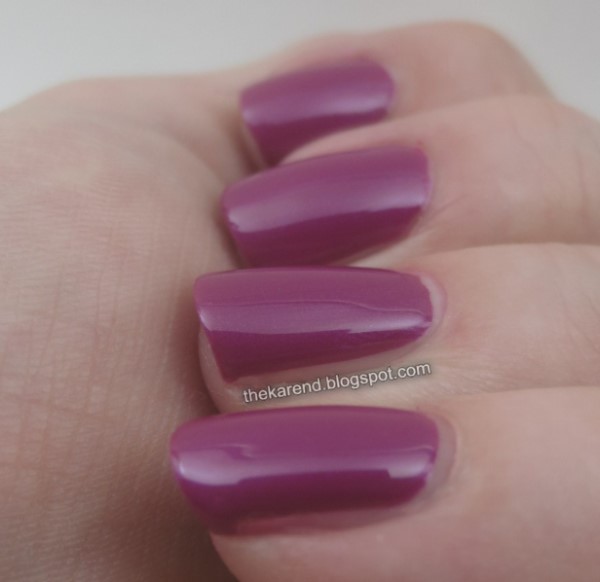 In direct light, the shimmer popped a bit more.
I also tried No Heart Feelings over I Want S'amour. With the somewhat darker base, the shimmer in the topper showed up more, but the heart glitter was still a problem. You can see in one of the shots below how even with a clear topcoat, the edges of the hearts are sticking out.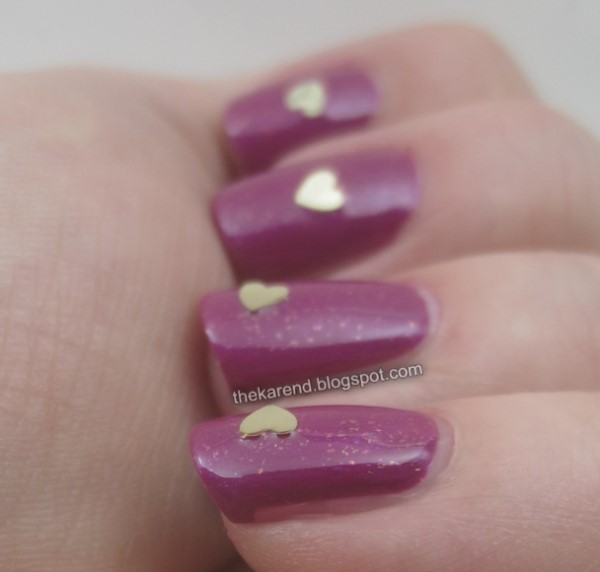 I'm glad that SinfulColors did something a bit different for these two new shimmers rather than the more expected red or pastel pink for Valentine's. The gold hearts in the topper are interesting, too; I just wish they were smaller and easier to get out of the bottle. Still, for $1.99, I can't complain too much. It's good that they are still doing some special stuff for holidays, unlike most other mainstreams.