Welcome to the second half of OPI's spring 2013 Euro Centrale collection, the cool hues, also known as Karen Colors.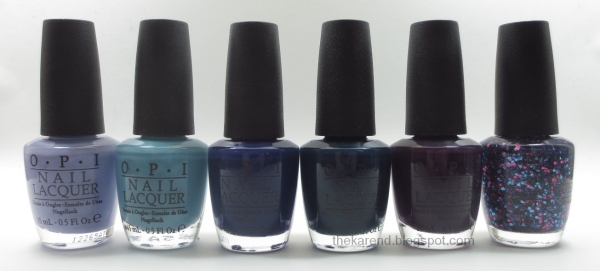 You're Such A Budapest is a blue-leaning lilac. I'm going to call this a creme, because while there is a touch of shimmer in it, it's pretty much invisible to both the eye and the camera. I used three thin coats of this for the swatch.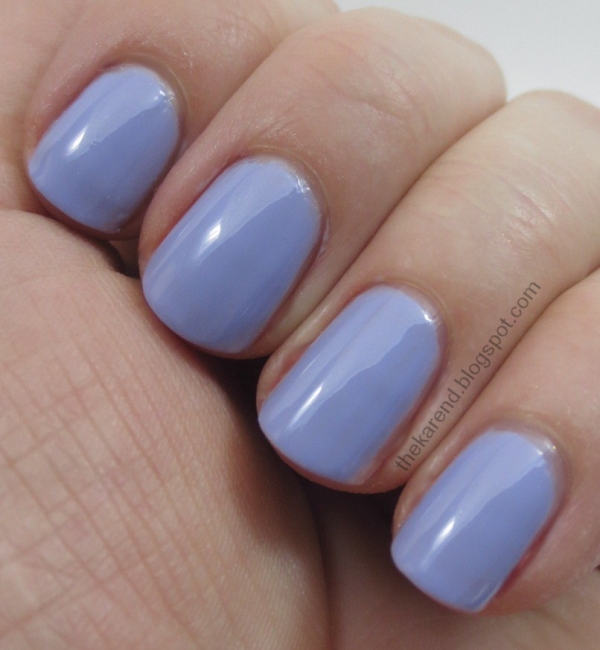 Can't Find My Czechbook is a muted turquoise creme. I used three coats of this as well, though it was more pigmented than Budapest and perhaps I could have stopped at two coats.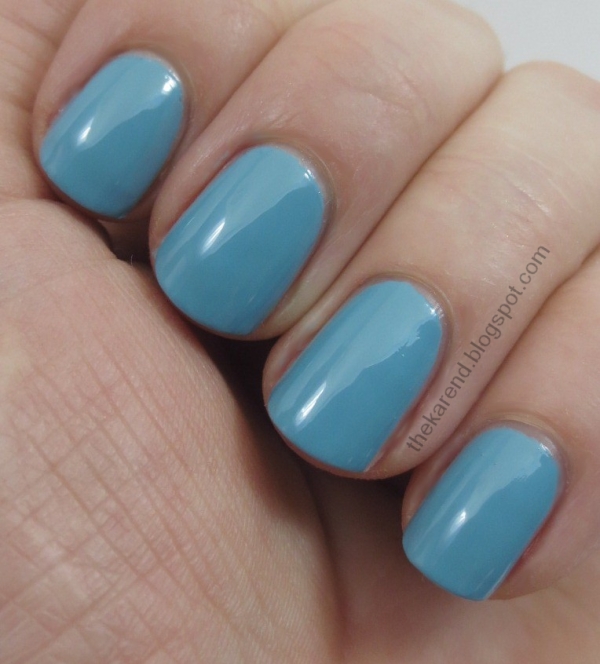 OPI ... Eurso Euro (yes, the name has an ellipsis in it) is a cobalt blue creme. This one is super shiny; the swatch is two coats, no topcoat.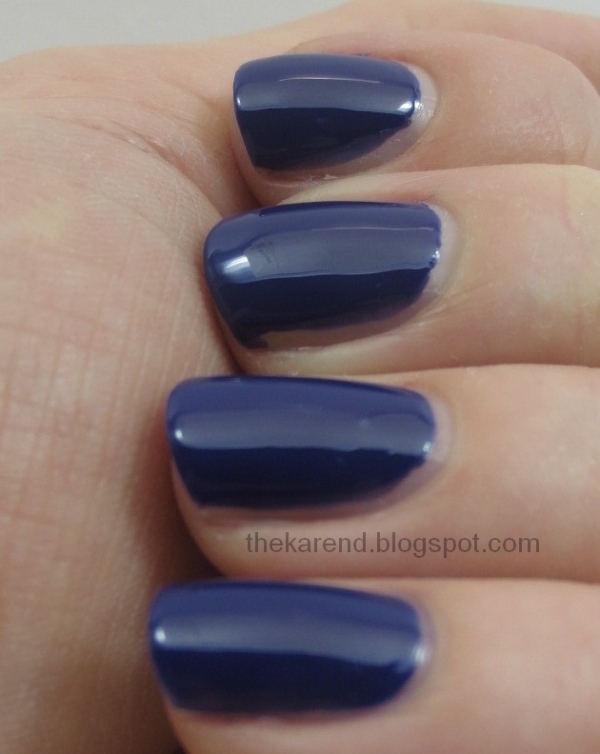 I Saw ... U Saw ... We Saw ... Warsaw (seriously, three ellipses in a polish name is about three too many) is a navy blue creme. This swatch is also two coats; it wasn't as shiny and smooth as Eurso Euro.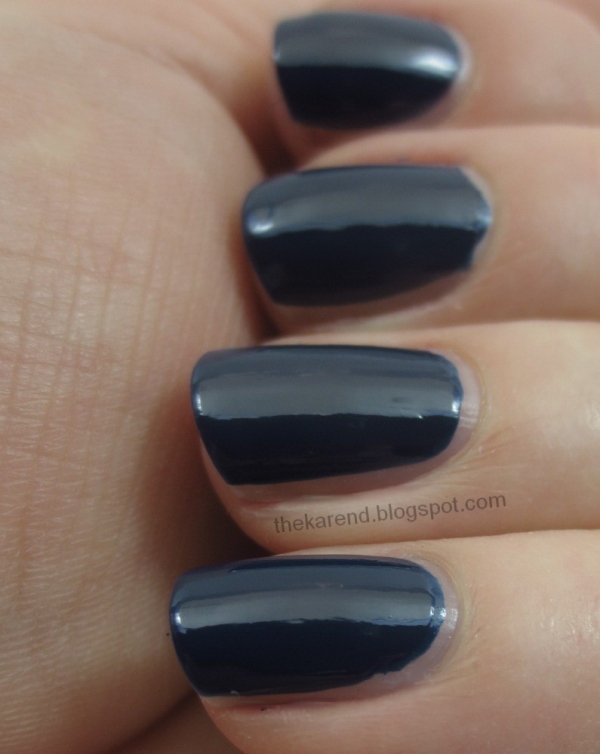 Vant To Bite My Neck (there is a question mark at the end of the name but I just have reached my limit on punctuation in names today) is a vampy plum creme. This was a two-coater.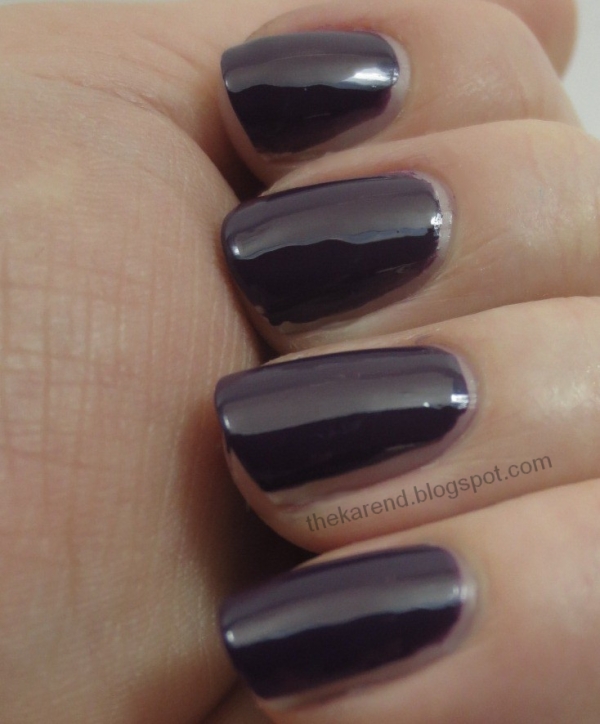 Polka.com (okay, I'll allow this punctuation in the name because I think it's clever) has lilac, turquoise, and pink hex and small glitter in a clear base.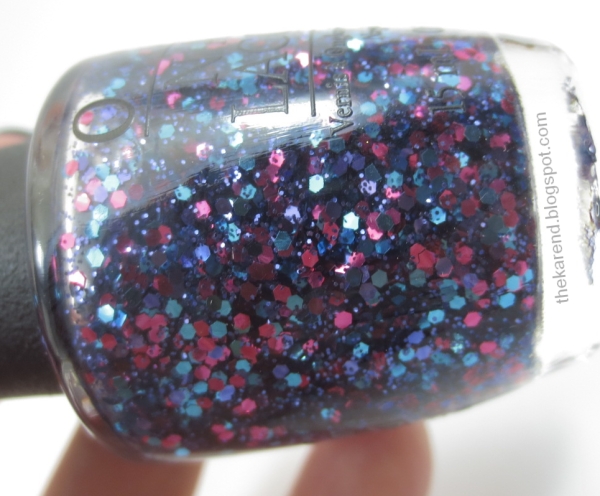 This could be layered over any of the other five colors in this half of the collection, but I restrained myself and am only going to subject you to to three combinations, starting with two coats of Polka.com over Can't Find My Czechbook. I didn't add topcoat, so you can see how nicely the glitter lays down.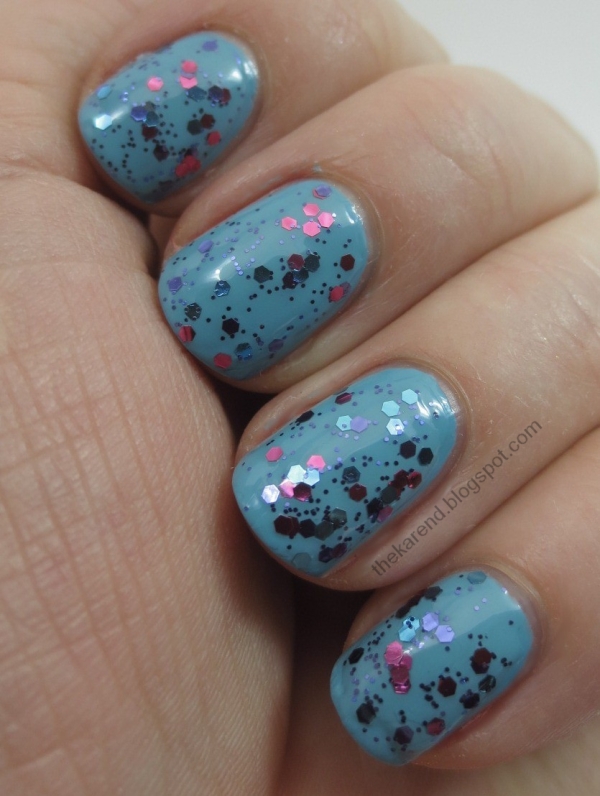 Here's one coat of Polka.com over Eurso Euro: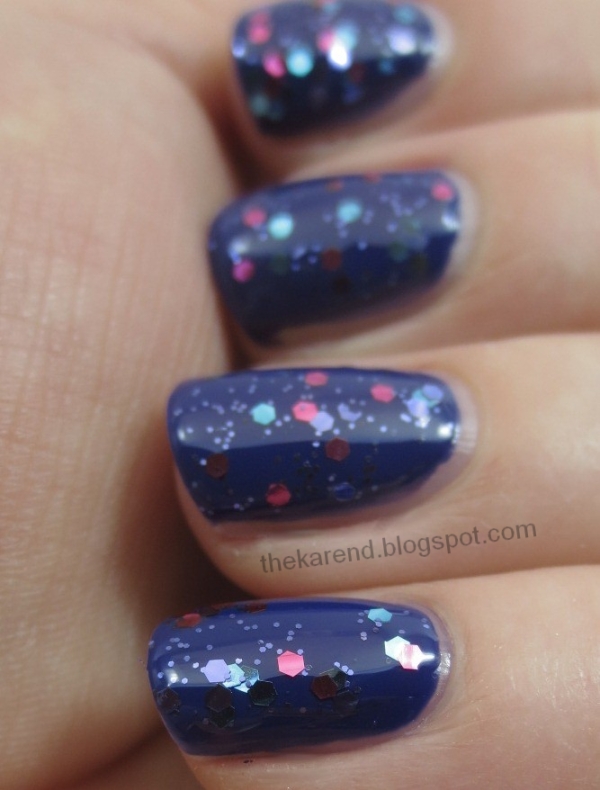 And finally, one and half coats (average) over Vant to Bite My Neck: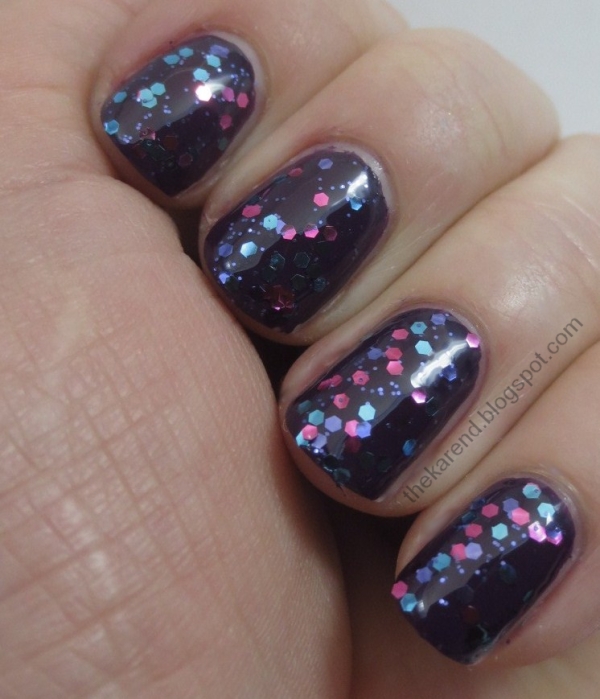 I'm sure none of you will be surprised to hear that Polka.com is my favorite from this half (and the whole collection). Runners up for me are Budapest and Czechbook. I would have liked to see another glitter in this collection; perhaps Kielbasa could have been dropped in favor of a glitter that would coordinate with the warm hues in the half we looked at yesterday. I also would have liked it if Vant to Bite were a shimmer; I have far too many dark purple cremes already but shimmers are more tempting. What are your thoughts on this collection?
The polishes shown in this entry were provided free for review purposes. The content of the entry was not dictated by the provider.