Today I've got four shades from the SinfulColors St. Patrick's Day collection; three of these are new and one is a repromote that I went ahead and picked up because I somehow hadn't seen it before it showed up in this display. Left tor right: Queen of Green, Works Like a Charm, Gilded Goddess (repromote), I'm Clover It.
Gilded Goddess is a light gold shimmer. The finish is interesting, with microflakies floating above a sort of frosty base. I used two coats for my swatch.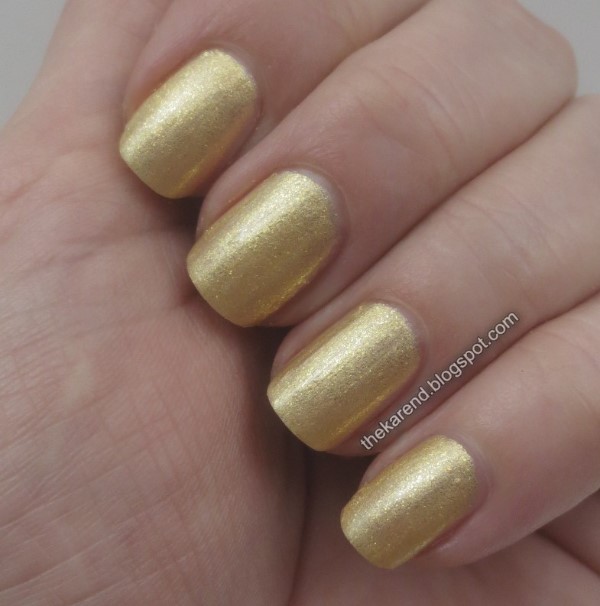 I'm Clover It is a topper with lime matte glitter, green metallic glitter, and silver holo clover shaped glitter in a clear base. I put two coats of it over Gilded Goddess—I had to fish for the clover, so only one finger got one since I was feeling impatient—and then added clear topcoat.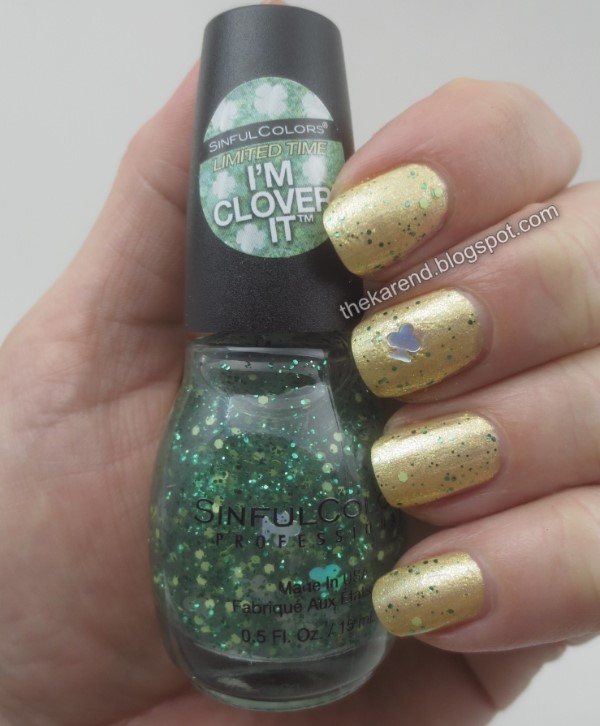 Works Like a Charm is a light green with fine gold shimmer. I really liked the combination of the cool green and the warm gold. This was also two coats, which was a pleasant surprise given the paleness of the color. I added I'm Clover It to my index finger as an accent.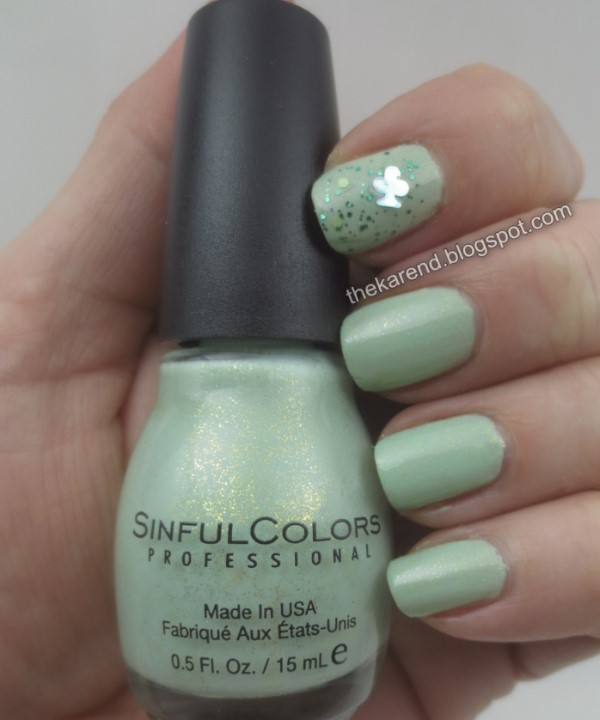 Queen of Green is a deep green flecked shimmer. This one is gorgeous, so sparkly. I used two coats of this as well, with I'm Clover It on my index finger. The green glitter in I'm Clover It disappears into the dark green base, but the clover sure pops.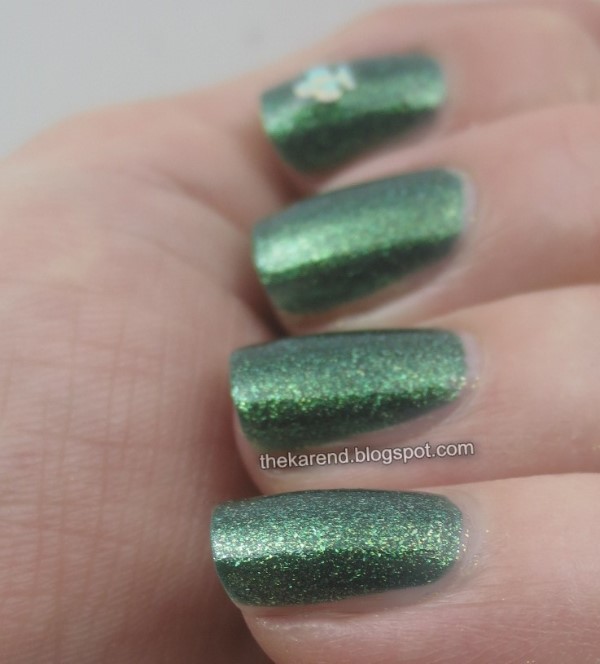 Queen of Green is the pick of the litter here as far as I'm concerned. Works Like a Charm comes in a close second.