Now that my Kmart has closed, I've been stopping in Walmart more than I used to, and that's where I picked up a couple of the shades from the LA Colors Color Last Metallic Finish line, Amethyst and Emerald.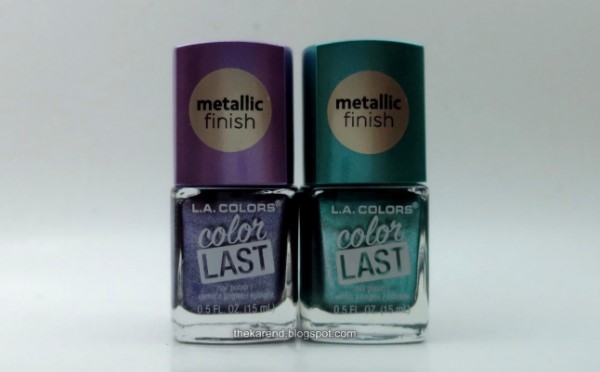 First up is Emerald, which is more of a teal color to my eyes. The formula on this was good; I used two coats and didn't have any patchiness that sometimes happens with metallics.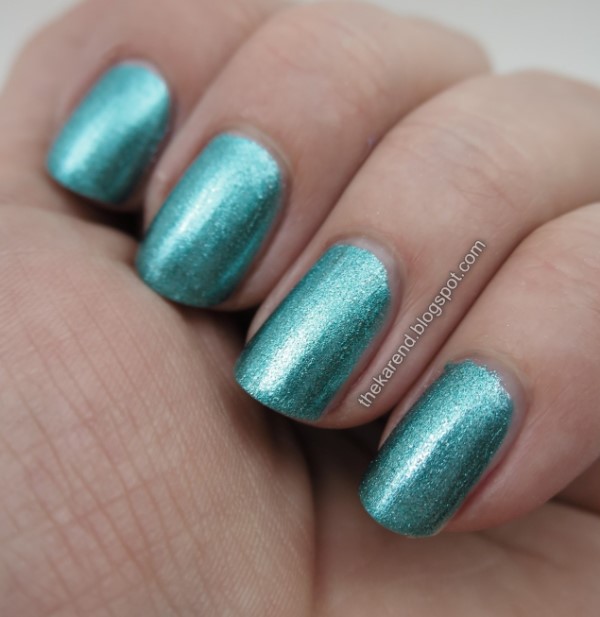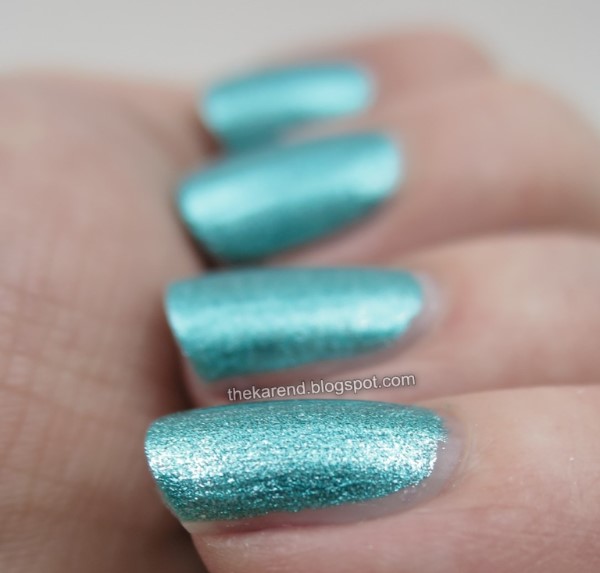 Amethyst was equally easy to apply; it was a two-coater as well. The color is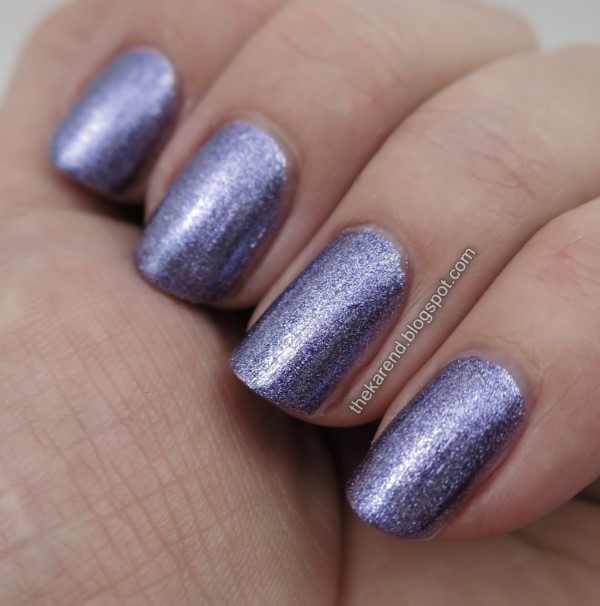 Before I took off Amethyst, I added some dots of Emerald for nails I imagine a mermaid might wear.
Given the opacity of these, I wanted to try stamping with one of them. For a base, I put on Kiko strips in Apple Red (which they call Ready-to-Go Patch Nail Lacquer). I'm sorry to say I don't remember which of my swap partners I got those from back in the day. I stamped with Amethyst using Double Moon plate dm-2, then added topcoat. I didn't use latex or any masking product so cleanup was a bit of an issue, what with the little silver flecks from the metallic getting all over everywhere, and also my smearing some of the red base attempting to clean up with acetone. As for the stamping, it worked well but has a speckled look due to the purple particles in the stamping polish not contrasting as much with the red base as the silver particles did.
I liked these. For $1.98 each, I may get more of the colors. In addition to these two, there's a white, a champagne, a pink, a red, a silver, and a black.