There was a time when I'd hit up a half dozen Dollar Tree stores in a weekend, scooping up plenty of polishes to add to my stash. The buying slowed way down as my collection grew, though I still would stop and see what there was to see. In the past few weeks, I've seen some things I decided I needed, shades I missed the first time around when they were in non-discount stores. I did a good job resisting creme colors, but picked up some shimmers from Revlon and SinfulColors.
First up are two from the Revlon ColorStay Gel Envy line. High Roller is a dark purple with a blue shimmer that's invisible on the nail. My accent nail is Showtime, a very sparkly purple shimmer. I added topcoat to see if I could bring out the shimmer in High Roller, but nope, it stayed hidden. Both of these were two coats, though Showtime was nearly a one-coater.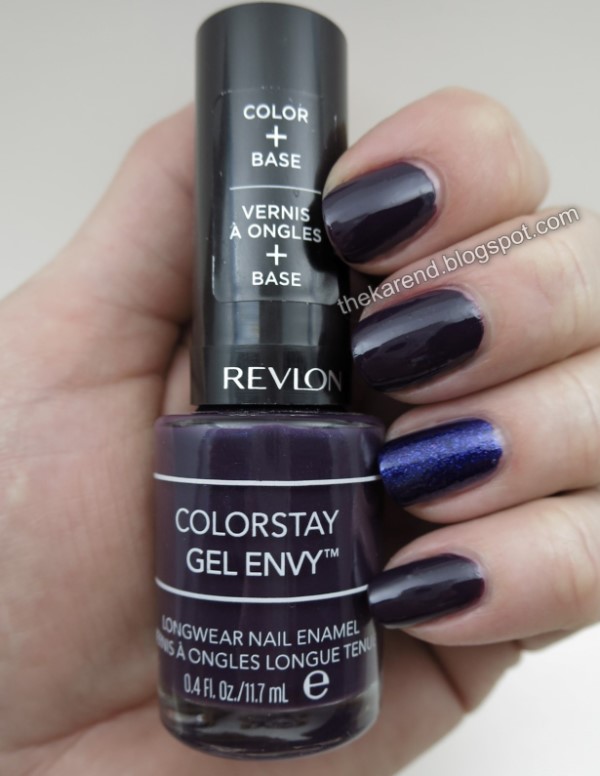 I also got a purple shimmer from SinfulColors, No Filter, which I used as an accent nail with Mars Attracts, a red violet with gold shimmer. Both of these were two coats.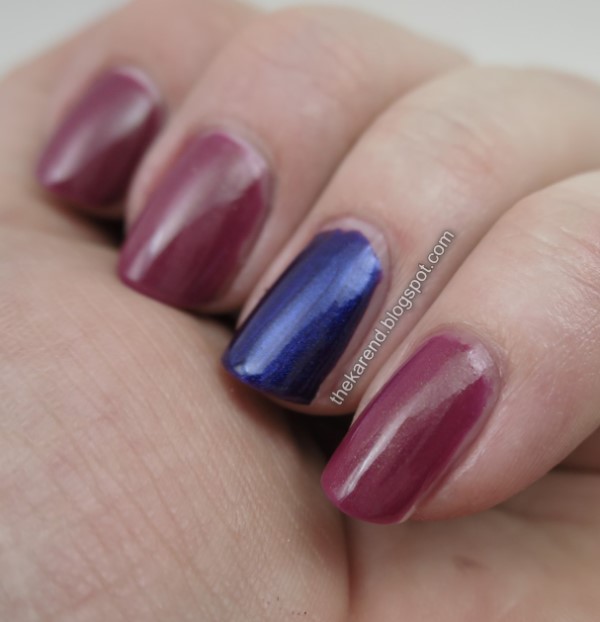 The shimmer pops more in direct light:
I also grabbed SinfulColors Holla Daze, a glitter topper with blue and light purple hex glitter and gold microglitter. I put one coat on top of the other SinfulColors and added clear topcoat. So pretty and sparkly. (EDIT: Oops, this is actually called Holla Dayz. I'd blame autocorrect, but it was my brain that just couldn't handle that spelling.)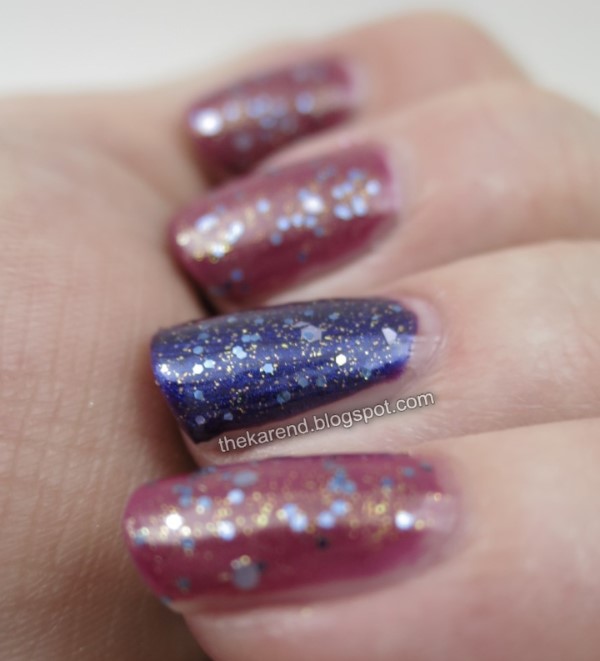 I'm happy to have these, especially for a dollar a piece.