Of the ten new core shades SinfulColors introduced for 2018, I've (so far) bought three of them: Electric Sage, Coco Bae, and Forbitten Fruit.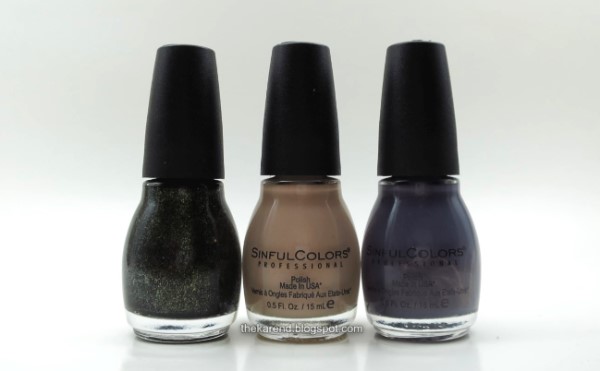 Coco Bae is a pastel peach with subtle shimmer. My swatch is three coats; two might have been sufficient if I'd made them a touch thicker.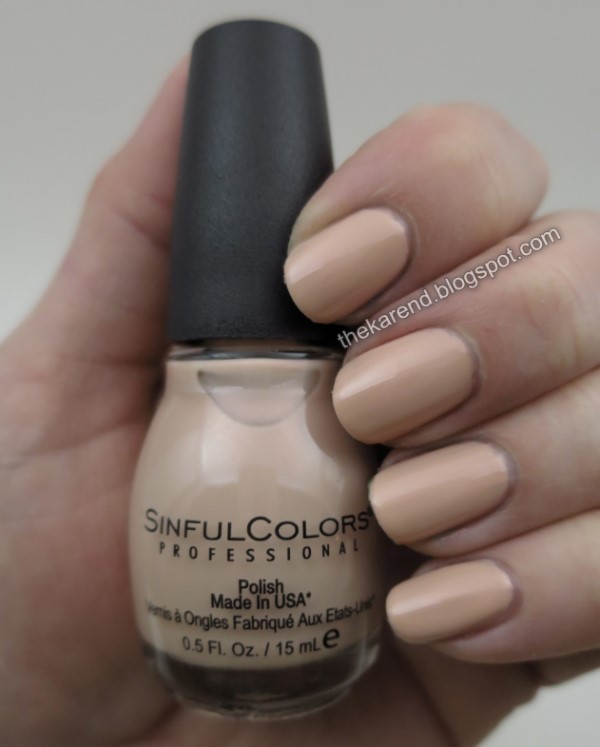 The shimmer which was invisible in the light box showed up in direct light: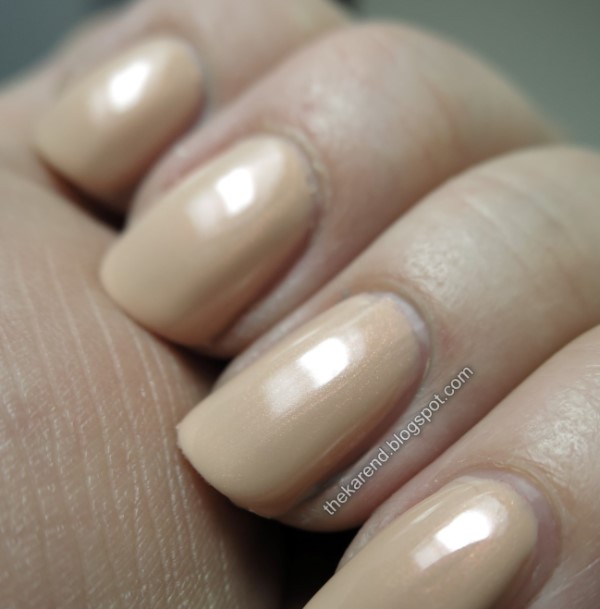 Doesn't matter what the trends are, I still love glitter, so I couldn't let Coco Bae go unadorned. I pulled out Funky Fingers Unicorn Dust, which has pink shifty shimmer and small and large iridescent glitter in a sheer pale pink base.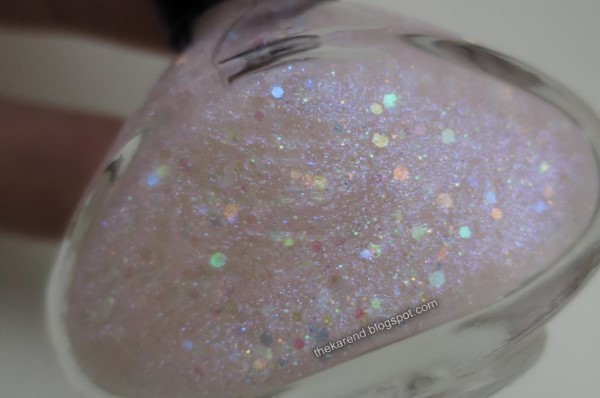 I put one coat of Unicorn Dust on Coco Bae and added clear topcoat, though I didn't really need to as Unicorn Dust leveled nicely on its own. The combination was definitely low contrast; the shimmer and glitter made themselves known, but quietly. The neutral base brought out the pink and gold tones in the shimmer and glitter.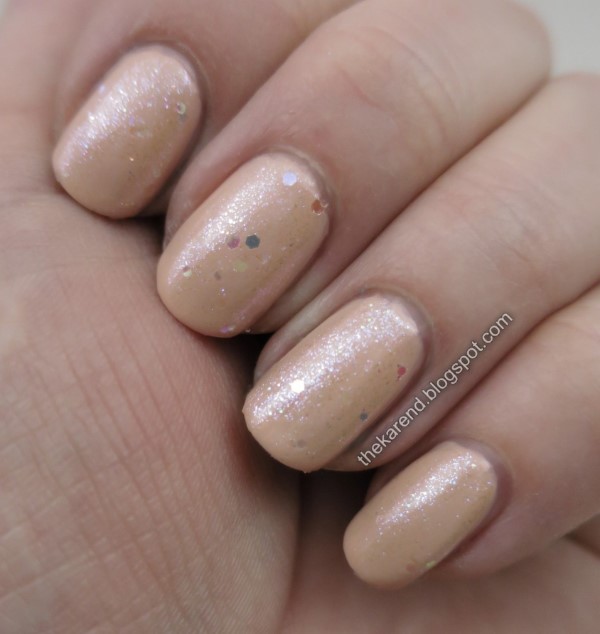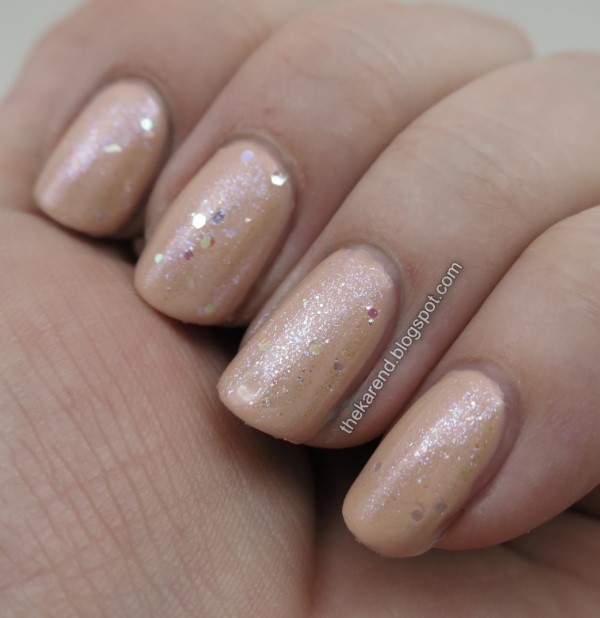 Forbitten Fruit is a dark periwinkle with subtle pink shimmer. I did one coat for my swatch. Yep, one.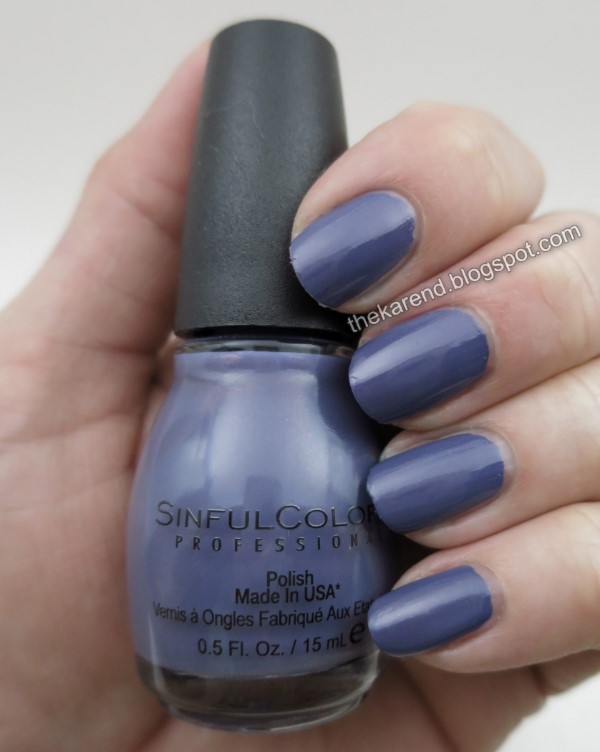 As with Coco Bae, direct like coaxes out the shimmer in Forbitten Fruit: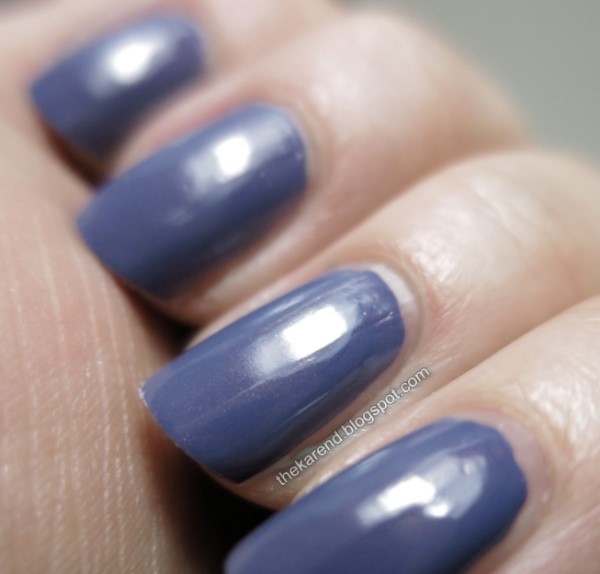 Of course Forbitten Fruit got the Unicorn Dust treatment ... and I loved the combination of these two! The deeper base brought out so many colors in the shimmer of Unicorn Dust; I saw pink and blue and purple, with the glitter showing even more variety than that.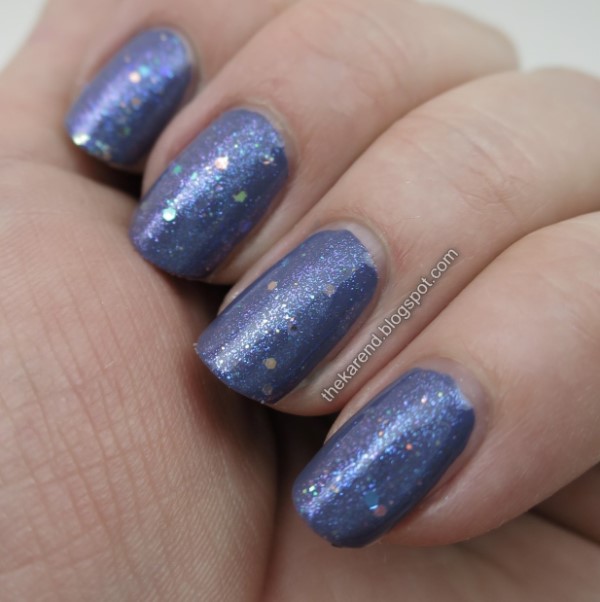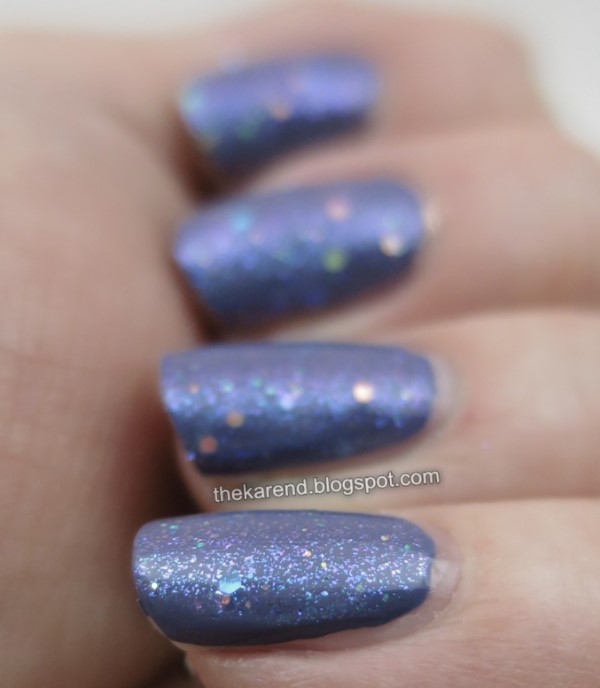 There's nothing subtle about the shimmer in Electric Sage; it's a dark green with dense golden green flecks. I did two coats of this one. It doesn't say "spring" or "summer" to me, but let us not be bound by seasonality: this is gorgeous.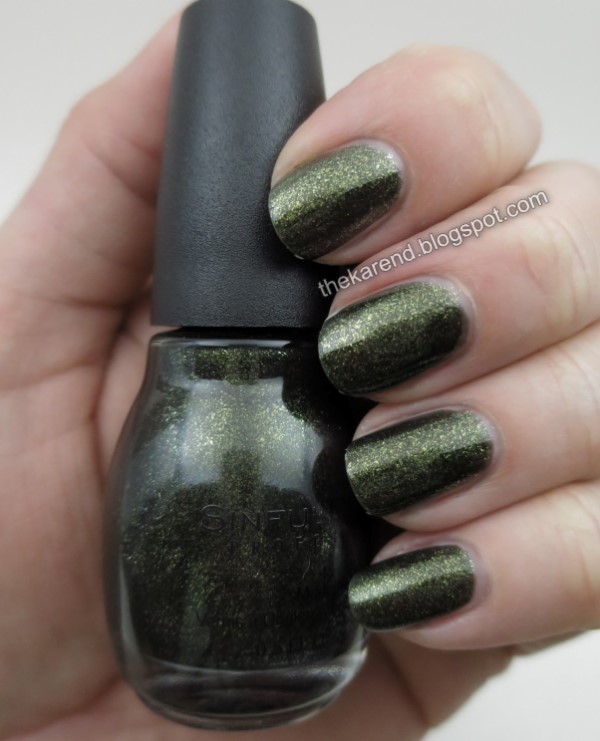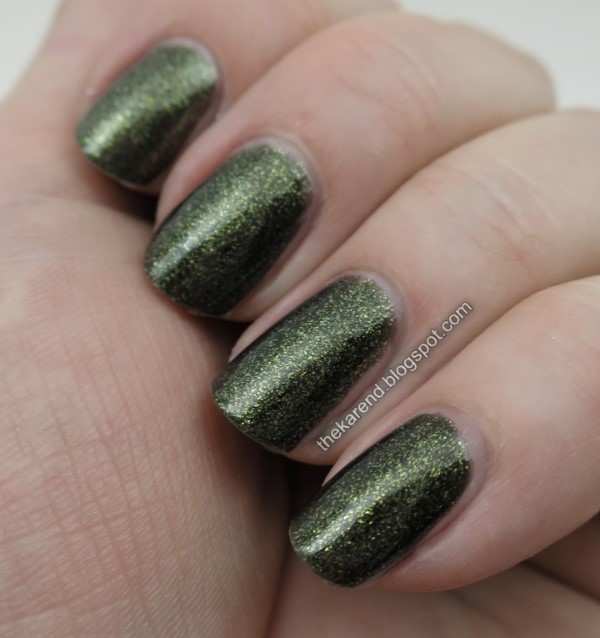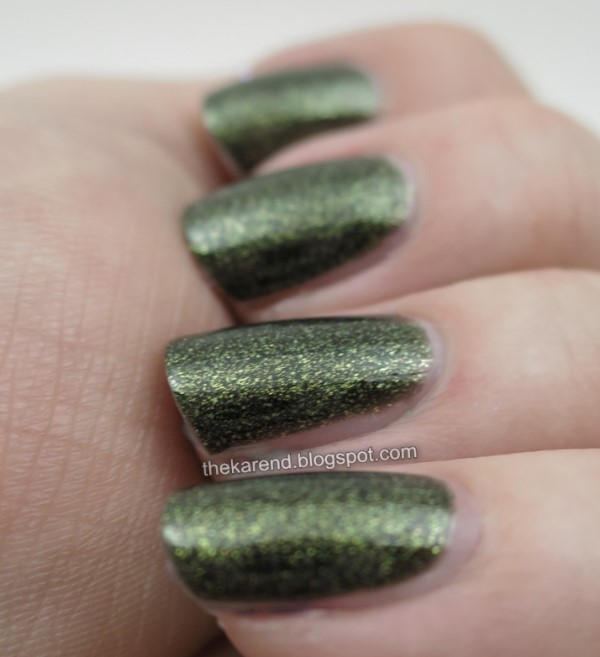 In direct light, the shimmer really pops and the base looks even darker. Still gorgeous.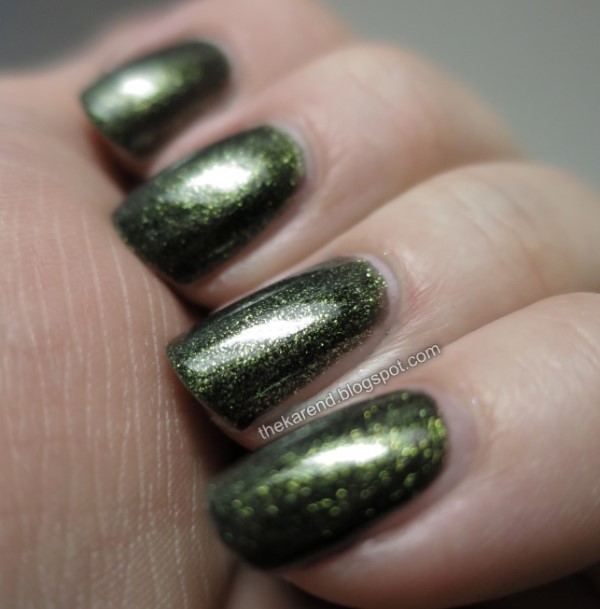 When I put Unicorn Dust on Electric Sage, the shimmer in it showed mostly its blue face, with some shift to purple and pink. It was a nice effect that reminded me somewhat of a galaxy mani.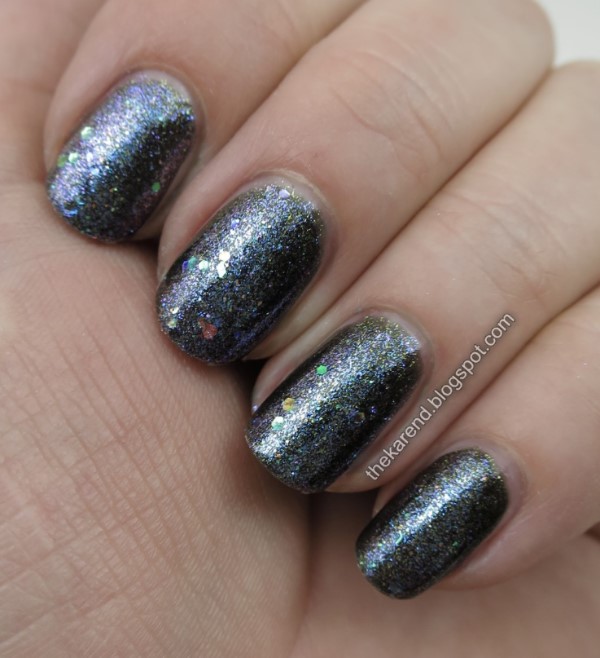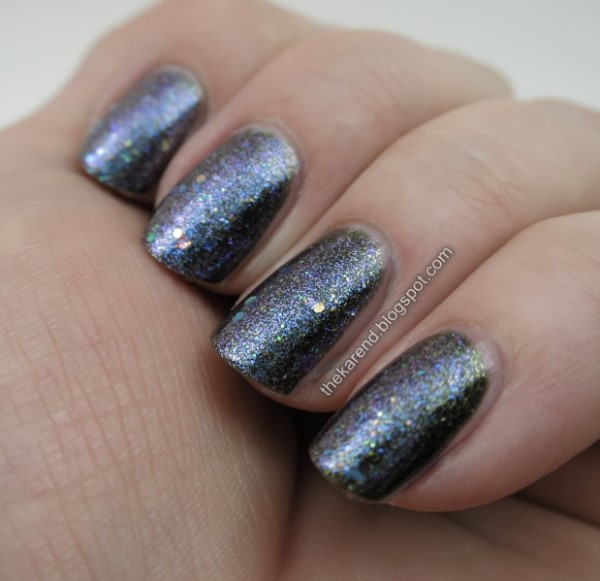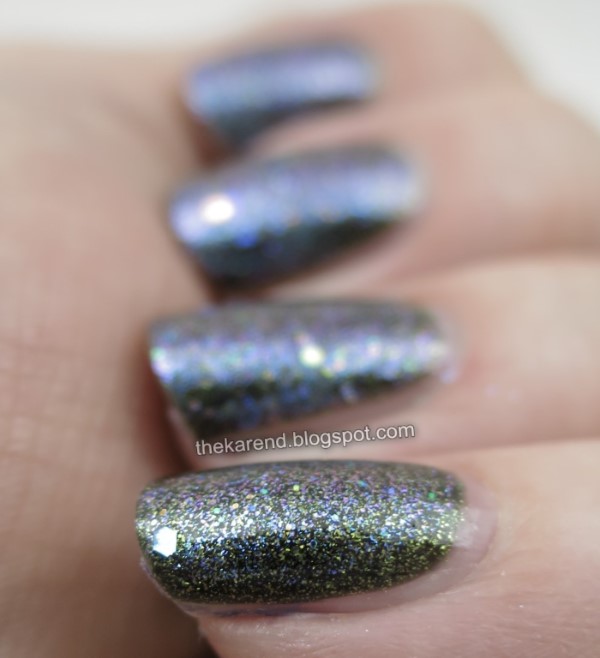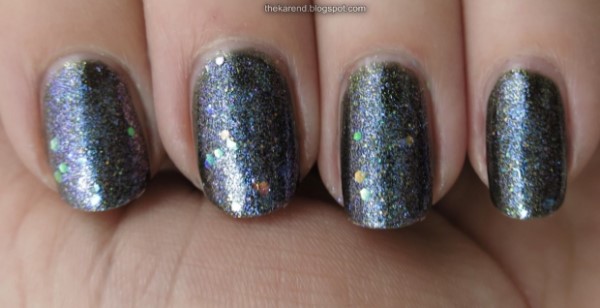 I'm sure I have other toppers like Unicorn Dust but I'm not at all sorry I bought it. Electric Sage is my hands down favorite of these three SinfulColors. I'm keeping an eye out for Sucker Punch, a bright pink shimmer that's a Walgreens exclusive, but I don't know that it'll be able to knock Electric Sage out of my top spot. If you've got a favorite of the new 2018 Sinfuls, let me know in the comments.