I am back home as of last night, having driven slightly over 6000 miles in 22 days. I've been slowly unpacking and getting settled back in to regular life, including blogging. Today I've got four polishes from Kokie; I bought these a while back on a different road trip but did see them in stores on this most recent one.
Wishful is a pale pink glass fleck shimmer. This is on the sheer side; I did three coats and there's still a hint of visible nail line, though it doesn't bother me with this sort of shade.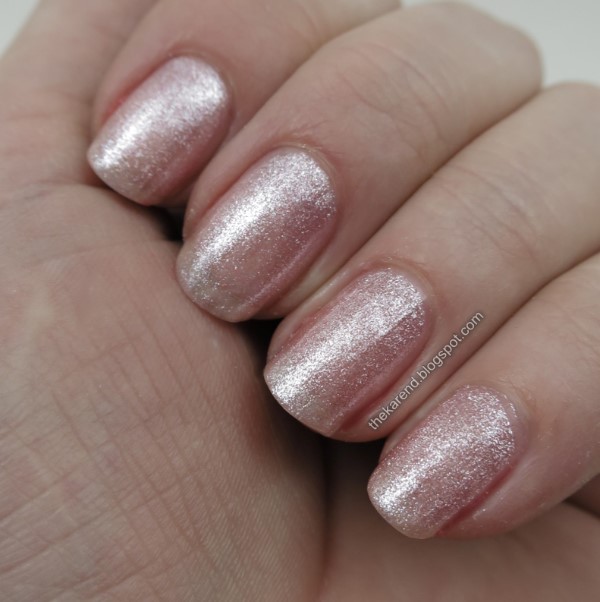 I paired Wishful with Sparkler Send Off, which has pink and gold glitter in a sheer gold shimmer base.
One coat of Sparkler Send Off on top of Wishful added plenty of sparkle and shine. I didn't add topcoat, though that probably would have added even more.
Wondrous looks like a creme on the nail, though this pretty periwinkle actually has some subtle shimmer in it. It reminds me of Essie Bikini So Teeny which I was so obsessed with back in 2012. The formula on this one seemed a touch thin, so I used three coats.
Even in direct light, the shimmer was hard to see; it's there, I promise.
The glitter topper that seemed to pair best with Wondrous was Crown Jewel, which has blue and blue holo glitter in a sheer gold shimmer base.
I did one coat of Crown Jewel plus clear topcoat over Wondrous. I really liked this combination.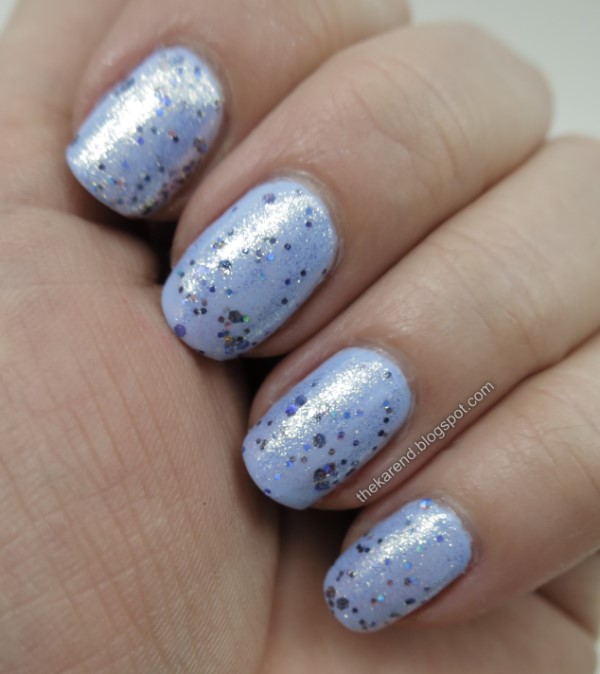 I like these as much as the first two Kokie I tried (
Rock Star and Twinkle
); I still have several more to swatch but my attention wandered to other things.