As I mentioned in earlier posts, I've been wearing fake nails a lot. Some of them I don't have much to say about: I put them on and they looked nice for around a week and then I took them off. So today I have a handful of those looks. (The sets I do have something more to say about I'll save for other posts.)
These lilac and silver Textured Foil nails from MOB (The Ministry of Beauty) have been in my stash for a while; I only ever saw them available at Meijer stores for a brief time in 2015. Depsite having them all that time, I'd only ever worn one from the Ultra-Reflect series before (starting with a
dark and mysterious set
.) Here they are after a few days wear, nicely coordinating with my t-shirt for the day:
I'd worn a set of China Glaze purple iridescent pre-glued nails from the Chic Physique collection
last year
but had another set on hand that I'd gotten on clearance at Sally Beauty. These were labeled "short round" on the box; I'd call them medium oval myself.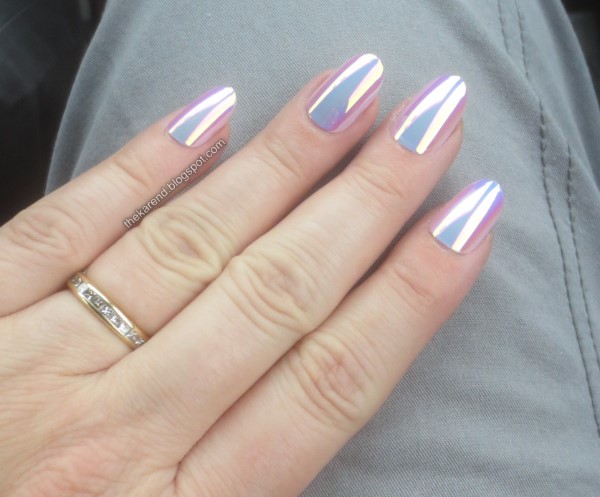 The NailBliss Magic Press set called Up, Up, & Away had solid nails in lilac and pastel teal as well as glitter gradient accents. I used only the lilac and glitter ones when I put them on.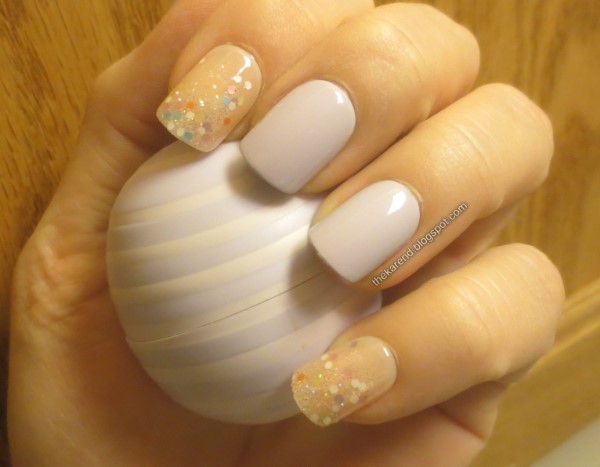 I do have a little more to say about these; as they wore, the lilac ones revealed pastel teal underneath, which I wasn't expecting.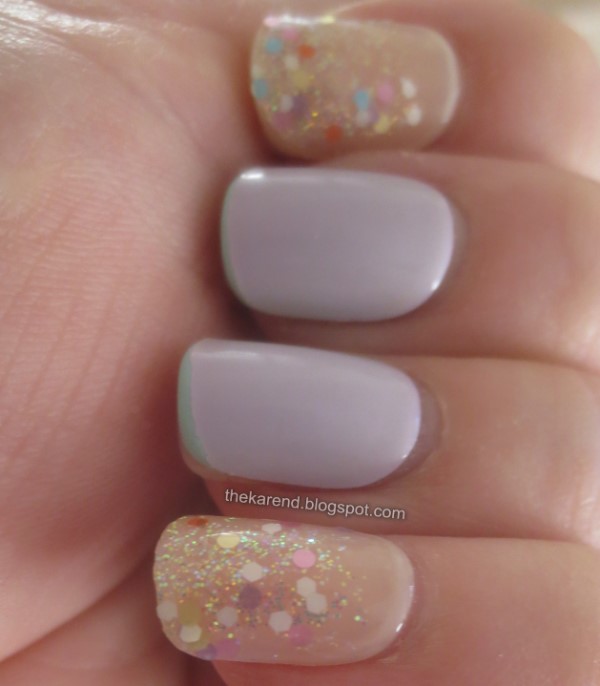 The NailBliss Magic Press Check Mate set had navy solid nails with white accents that had a grid pattern where some of the squares were filled in with a pink/gold iridescent coating.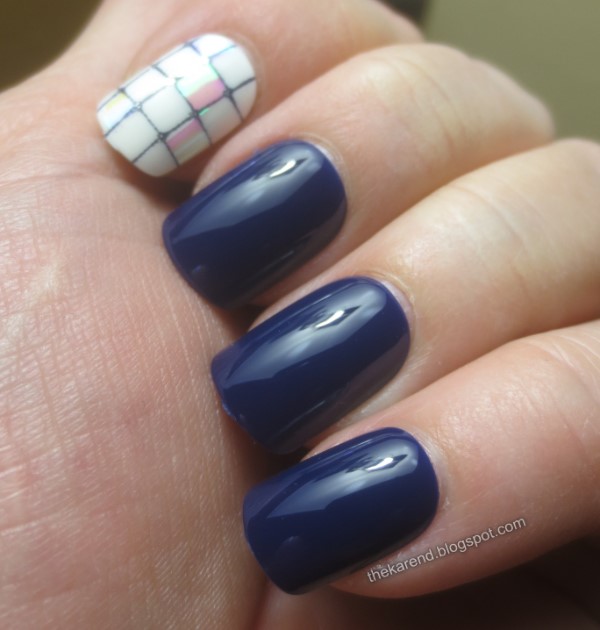 I'll wrap this up with the China Glaze white iridescent set from the Glam Finale collection; these were labeled "short squoval".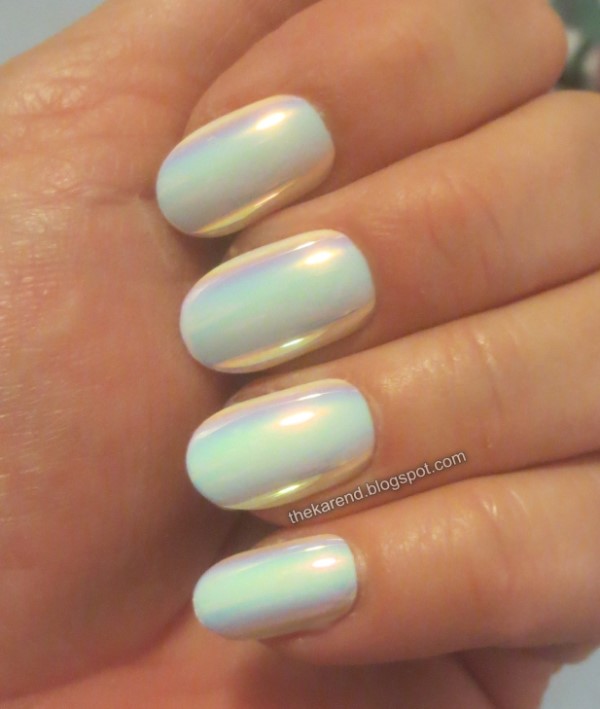 As I type this, I'm wearing yet another set of fakes, so look for more posts like this one. I do also have some new polish I want to swatch, and even have time booked on my calendar to do that, so look for polish posts, too.