In between swatching, my manicures have settled into a regular cycle: short fake nails, longer fake nails, regular polish or nail strips, flaking/tearing/breakage, repeat. My plan for Valentine's Day was to be in the nail strips step, accordingly I put on some Sally Hansen Salon Effects strips in How Romantic, a geometric pink and red design from one of the holiday collections back in the day. Something festive yet subtle so I could wear it past the holiday.
I wanted these to last, so I added glossy topcoat a few hours after I put the strips on:
And then over the next several days the plan fell apart. I jammed my hand into a few things as I'm wont to do and weakened a few nails, then I did a bunch of macrame with heavy cord (yeah, a new hobby I've picked up ... I find it very relaxing because I'm just playing around and practicing patterns and then undoing them over and over, so there's no product to fret about) and chipped off bits of the strips (and the nails underneath) on several of my fingers. Thus one day before today's holiday, I took the strips off, cut my nails way back and put on some short fakes, ones I can only wear when my nails are nearly nubbins: Maybelline Color Show Nail Falsies in Keep It Red.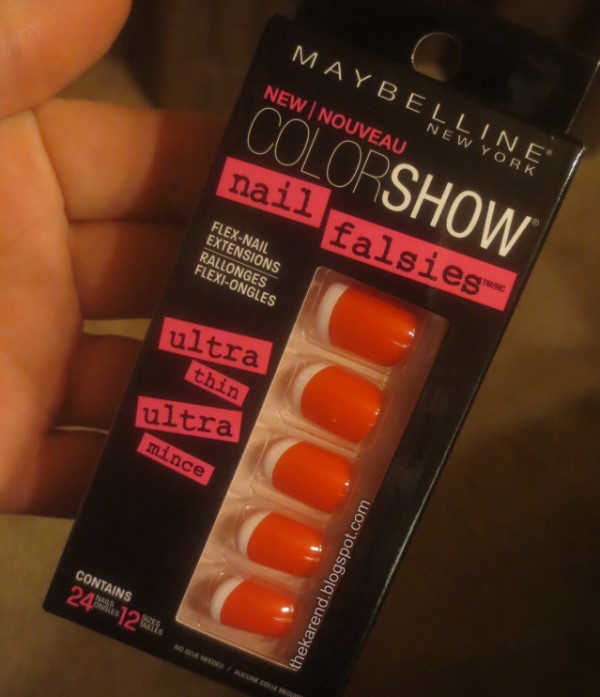 And thus the cycle begins anew.