Just a single polish today: Polished for Days Cloudburst, which is a turquoise to purple shifting shimmer. I almost didn't post these pictures as I wasn't careful enough with application and some of my brushstrokes are wiggly, but the polish has such a nice glow to it that I decided to showcase my imperfection. This swatch is two coats plus clear topcoat, which I thought might bring out the shimmer more.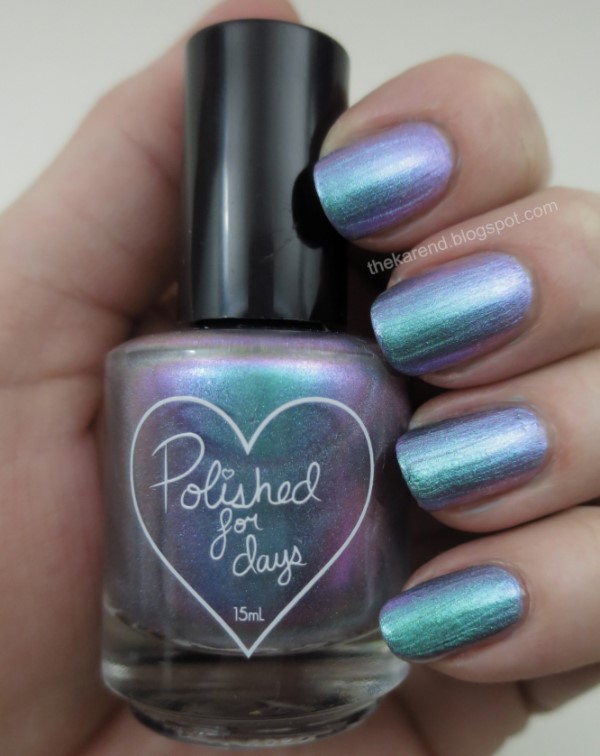 The shift to purple was really clear when I tilted my hand: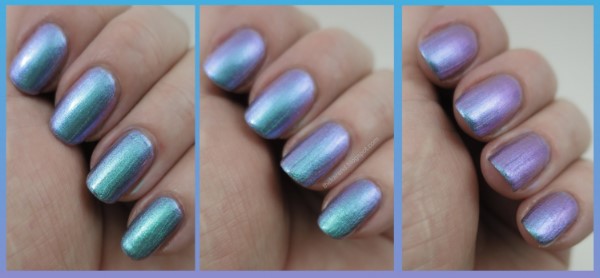 In the bottle, I could see some gold shift, too, but I did not manage to get an extreme angle enough to see that on my nails.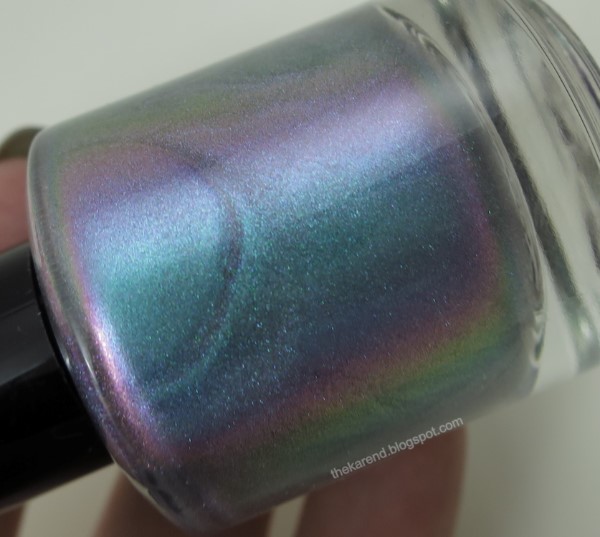 So pretty.
Even though I know a polish that's opaque in two coats is most likely not great for layering, I went ahead and tried it anyway. I left Cloudburst on my index finger and took it off the rest to lay down three creme bases: Sally Hansen Insta Dri Cerulean (sky blue), SinfulColors Show and Teal (dark blue with a touch of green), and Funky Fingers Dark Knight (black).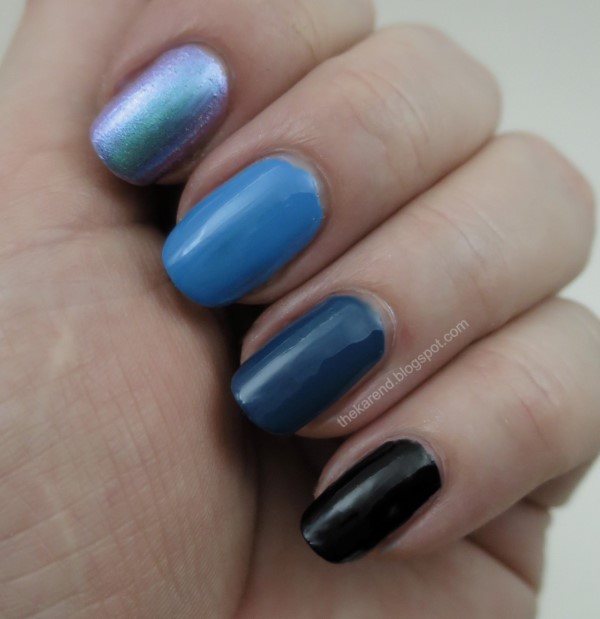 I then topped the cremes with one coat of Cloudburst. The differences were slight. The darker the base, the more teal-leaning the turquoise face was. It is good to know I can save my precious indie by using one coat over the sky blue and have the same look as if I'd done two coats of Cloudburst alone.
I really need to keep swatching my stash as it does a good job of reminding me that I have so many pretty polishes already. No buy isn't possible for me I don't think, but low buy might be.