PR Sample provided for review
It's still technically summer for another week, so I'm squeaking in here with three shades that Kokie sent me to celebrate summer: Sparkler Send Off, Cayenne, and Café Olé. I'd wear these year round, myself, because I'm flexible that way.
Being me, I started with the glitter, Sparkler Send Off, which has gold and pink metallic hexes in a sheer gold shimmer base. Here's how it looks worn alone at two coats: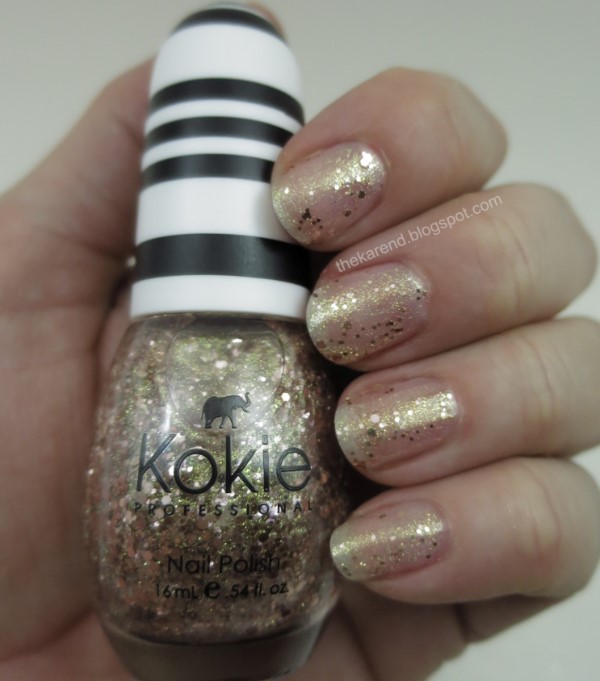 For a similar look with no visible nail line, I layered one coat of Sparkler Send Off over Café Olé, a rosy tan creme. You can see Café Olé swatched on its own in
this post
I did last December.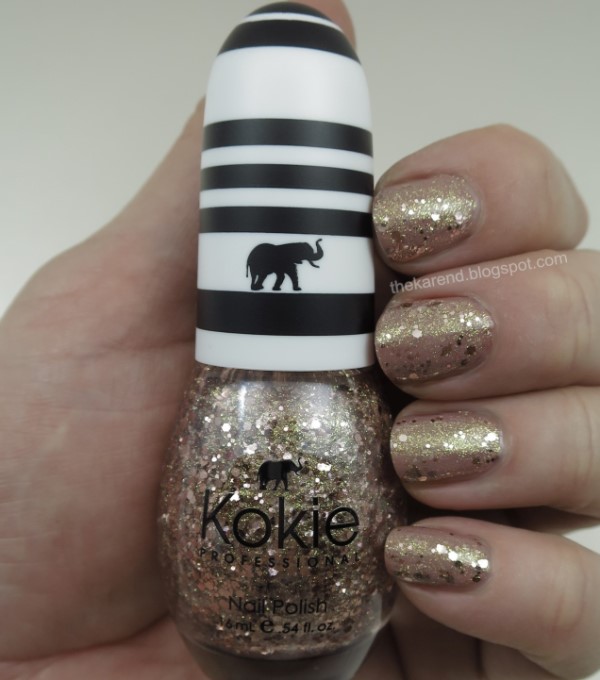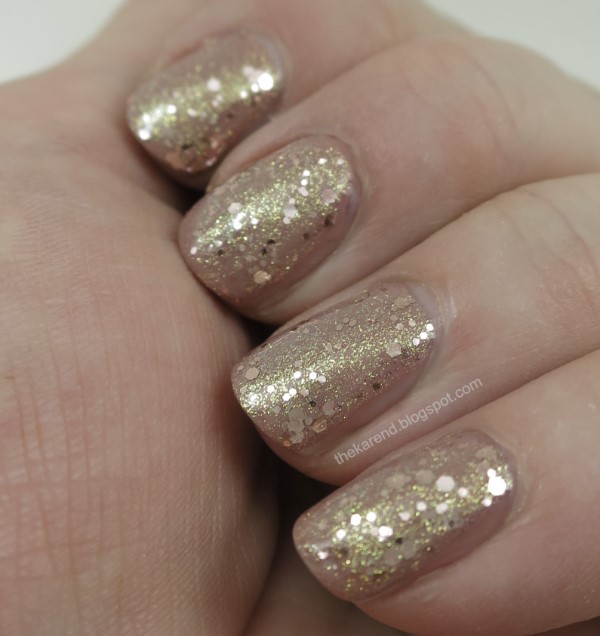 To see Sparkler Send Off topping a light pink shimmer, see
this post
I did in 2019, before I started swatching for the brand. Cayenne is a red-leaning orange creme. It covered nicely in two coats. This shade is definitely perfect for summer, and also works for fall (some of the leaves are turning just this color right now).
I added one coat of Sparkler Send Off to Cayenne and really liked the combination. I thought the pink glitter on the orange might not be great, but the gold is so prominent it works just fine. Sparkler Send Off lays flat enough on its own that I didn't even add top coat for this swatch.
I did one more look with these polishes, using Cayenne and Café Olé to do a freehand clouds/stairstep sort of design. This I did add topcoat to in order to smooth the borders between the colors.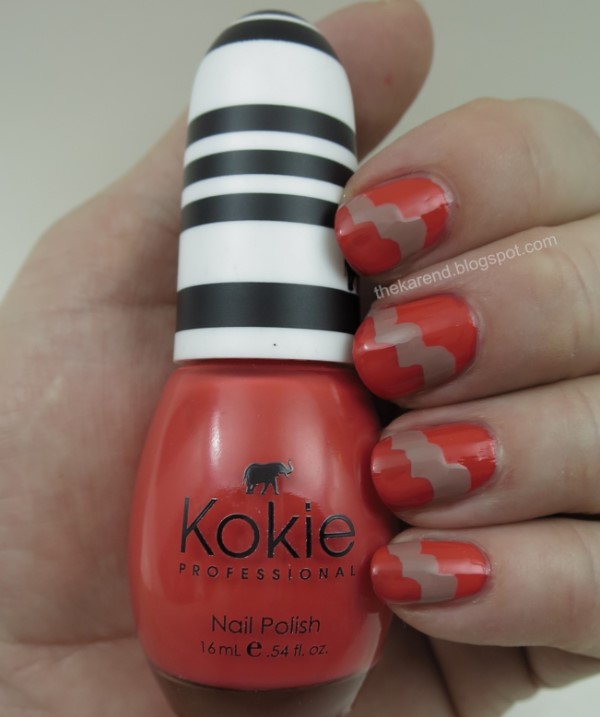 Kokie
Website
Facebook
Instagram
The polishes shown in this entry were provided free for review purposes. The content of the entry was not dictated by the provider, and I get to keep the polishes for my own use.