Samples provided for review
Last month, I shared a
trio of cremes
from Kokie and mentioned that I was saving the other three polishes from the package they sent for another post. This is that post. The three shades for today are Honey Nectar, Iced Out, and Girls Night.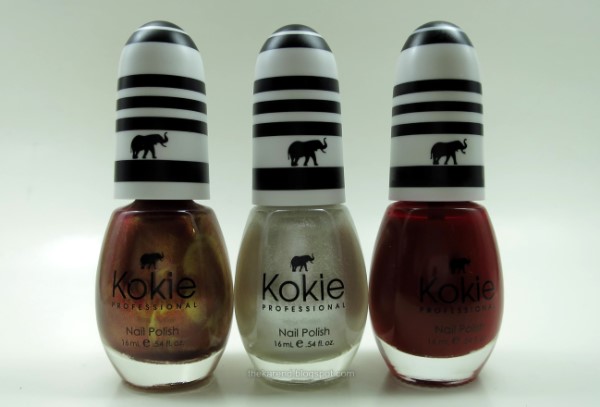 I started swatching with the lightest of these, Iced Out, a white shimmer. In the bottle, this reminded me of an old school frost so I was worried about it showing brushstrokes, but on the nail, it's almost sparkly, not frosty at all. I used three coats, and there's the merest hint of visible nail line, which doesn't bother me as the polish looks clean and bright.
Just look at this pretty shimmer: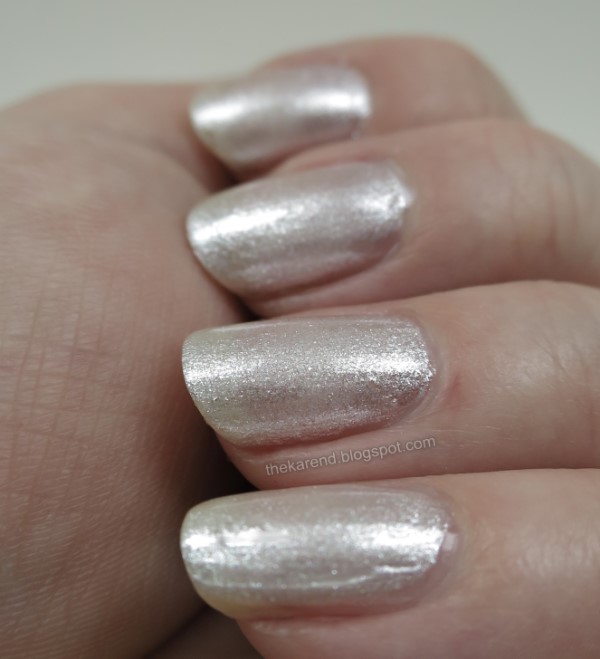 I tried using Iced Out as a topper over two of the cremes from my December post. My index finger has the dusty rose Chill Seeker as a base, while the other digits have the rosy tan Café Ole; all are topped with one coat of Iced Out. It definitely works as a topper, transforming the cremes into shimmers that are a muted version of the base colors.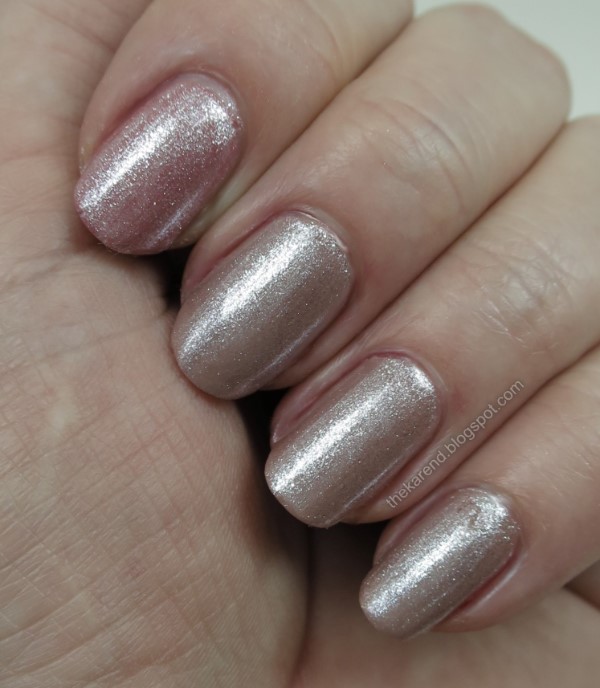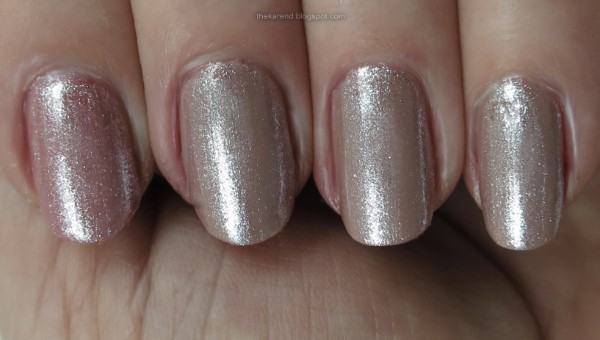 Next up was Honey Nectar, a dark orange almost foil-like glowy shimmer. Two coats of this was plenty opaque.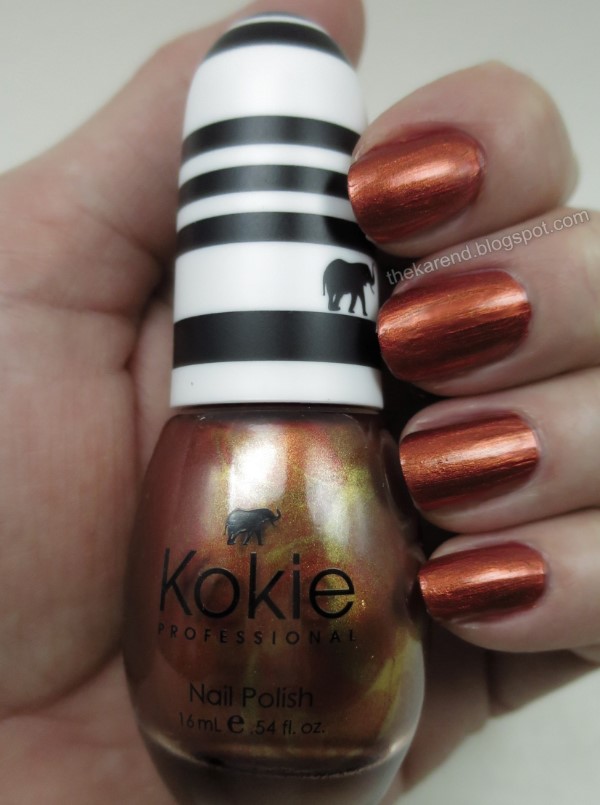 I left Girls Night for last. I expected it to be a simple classic red creme, so I was pleasantly surprised that it had a bit of "squish" to it. It's not a crelly or a jelly, but it's got a touch of depth and shine to it that I didn't anticipate. Two coats were ample.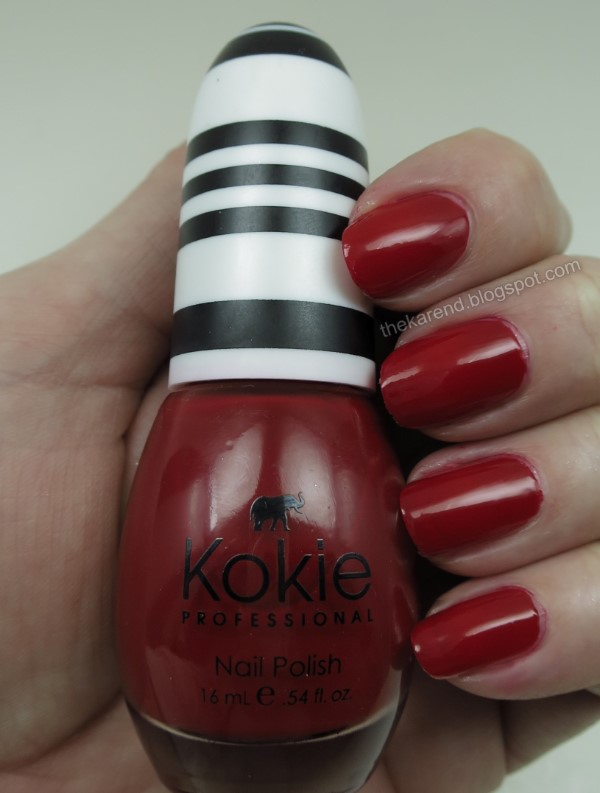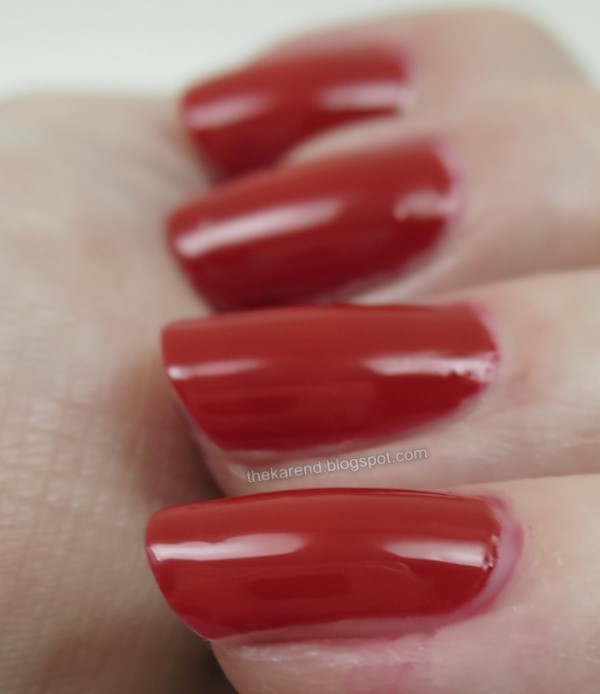 I could not resist doing a bit more experimentation. Left to right below: Girls Night alone, one coat of Girls Night layered over Honey Nectar, one coat of Girls Night layered over Iced Out, Iced Out in a French mani with a white tip. I really liked the way the different visual textures of the two shimmers subtly show under Girls Night and subtly shift the hue. I definitely did not expect to be able to use Girls Night like that, and now that I have, I want to try it over more things.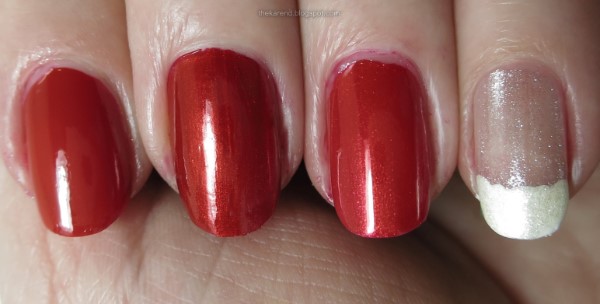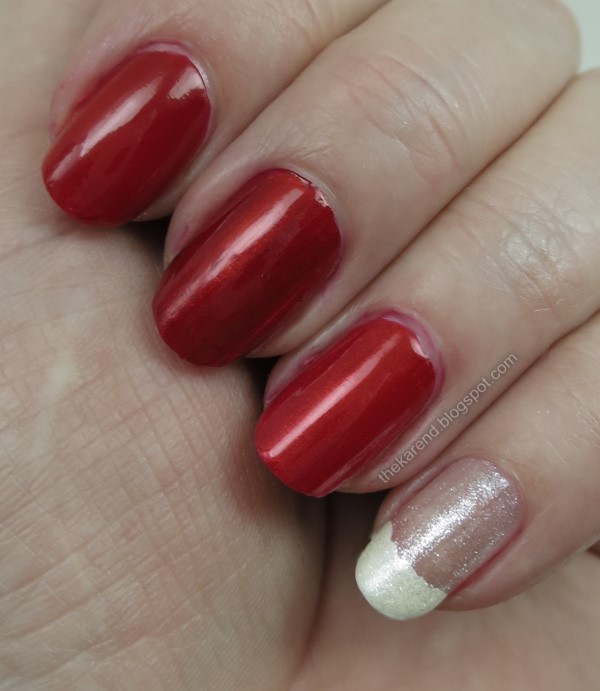 These are available along with the rest of the line of shades on the
Kokie
website. If you prefer to shop in person, Kokie is now in Sally Beauty stores, too.
The polishes shown in this entry were provided free for review purposes. The content of the entry was not dictated by the provider, and I get to keep the polishes for my own use.