Today, in a better late in the day than not at all post, I have a not at all recent NOTD look from a few months ago: Essie Bikini So Teeny topped with Liquid Afterglow Lacquer Unicorn Tears. The Essie, of course, is an old favorite (it made my
Top 20 for 2012
). The Liquid Afterglow is a Michigan-based indie brand that later changed their name to Holochondriac Polish and then still later stopped making polish; I'm glad to have the colors from them that I do.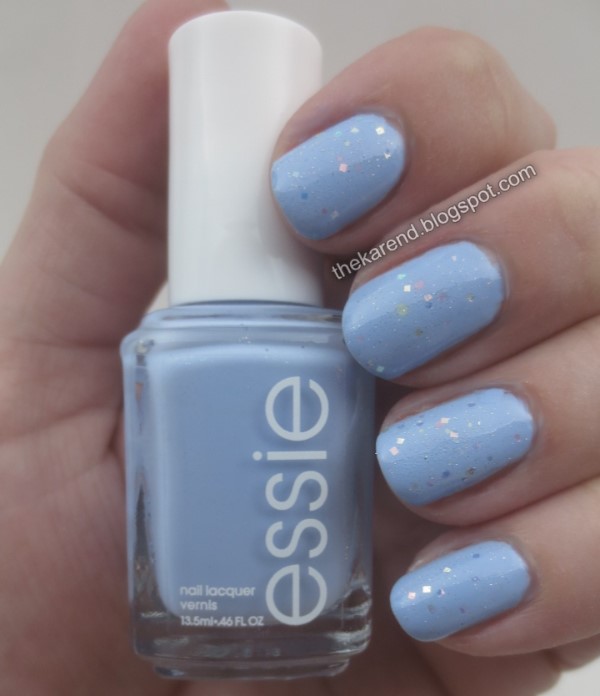 I love that Unicorn Tears has square glitter in it, such a nice change from all the hexes out there.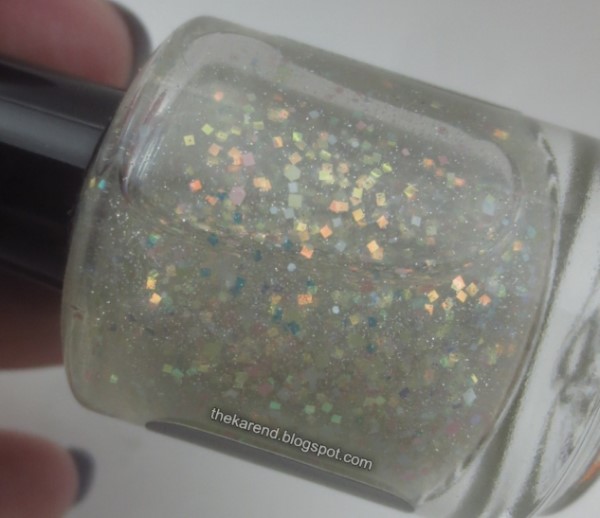 This mani was so long ago that any notes I took on it were in my previous swatch notebook, which right now is literally thousands of miles away, as I left it at home, forgetting I had these photos yet to post. Oh well. I did snap a photo of the lineup of products used, so I can say for sure I layered Nutra Nail Stressed Nail Rehab (got this on clearance; it's odd stuff) and Salon Sciences Starting Over After Artificials under the color and Sally Hansen Diamond Flash Top Coat over the glitter.
Looking at these photos again, I'm thinking I need to pull out Bikini So Teeny again for some winter manicures. Those can happen as soon as I get home ... snow is falling there now. Too soon to ski, though.