Last month when I swatched
Cirque Colors Coronation
, I mentioned that I'd treated myself to a few indies recently. Today I've got swatches of the other two pretties I bought around that same time.
First up is Pahlish Twelve Drummers Drumming, a warm purple jelly with shifty multicolored flakies and purple microglitter. It took so much self control to only buy this one shade from the 12 Days of Christmas collection.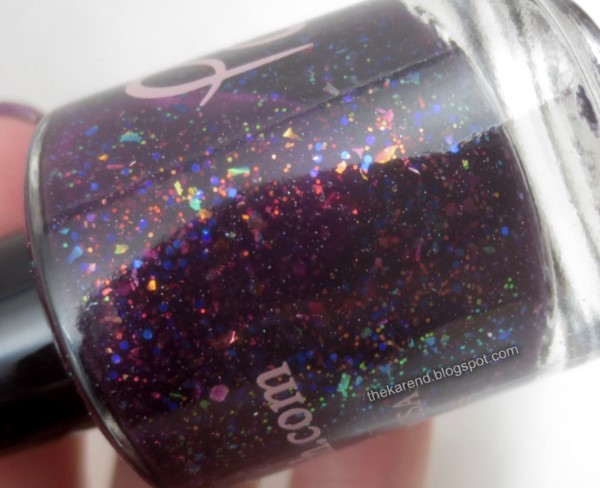 I did two coats of Twelve Drummers Drumming; this surprisingly didn't leave me with a visible nail line even though it's definitely a jelly. At some angles, in some lighting conditions, I would catch a glimpse of VNL but I really had to be looking for it. This wasn't bumpy and didn't really need topcoat but I added some anyway just because I wanted to extend the experience of this polish on my nails.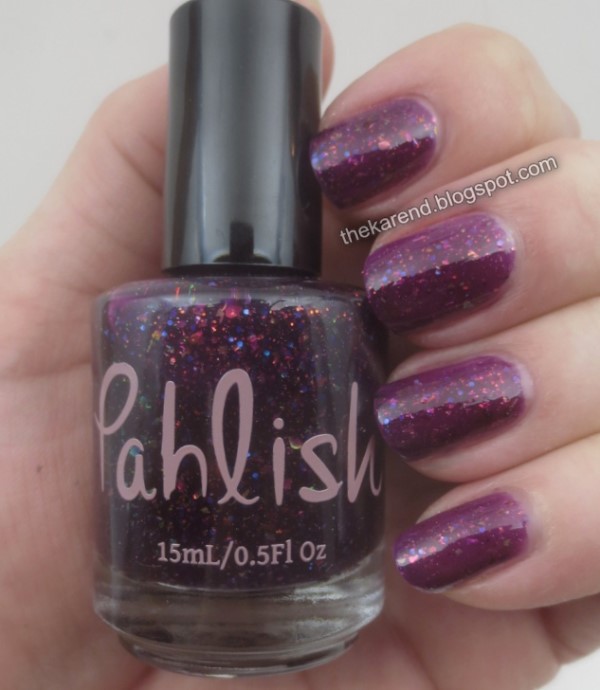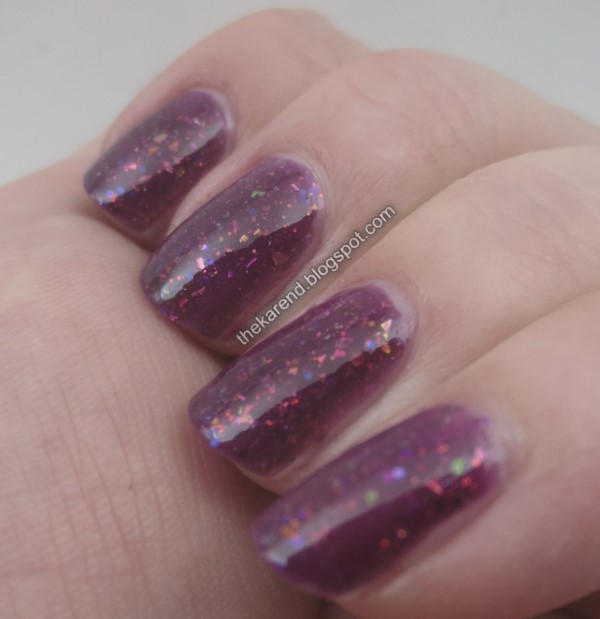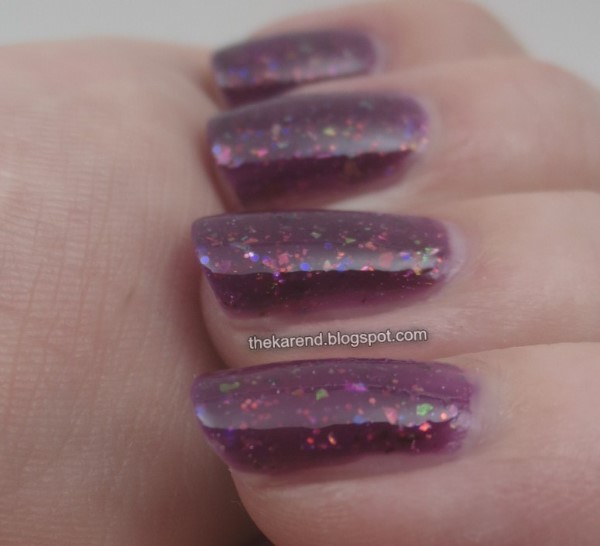 The other treat I got for myself was from Dreamland Lacquer. Because I've been so out of the loop buying indies, this was the first time I'd seen the cardboard tubes they're packaging in now. Very nice and sturdy.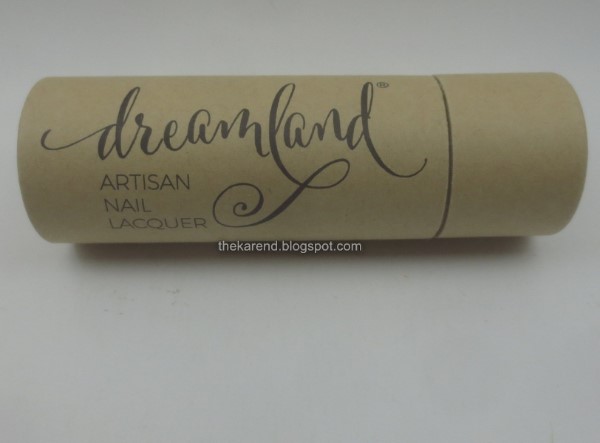 The polish in that tube was Fairytale of New York, a holiday 2017 limited edition. It's a purple/pink/burgundy multichrome with shifting shimmer.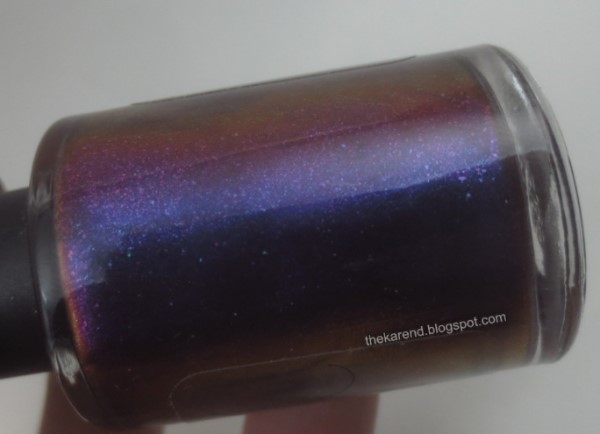 Two coats of Fairytale of New York was plenty; if I'd been attentive, one might have done it. I added topcoat just because I was on a roll.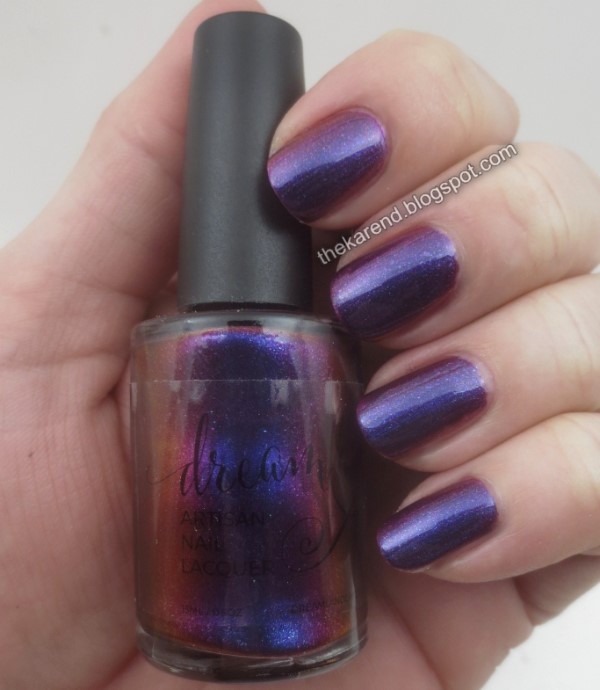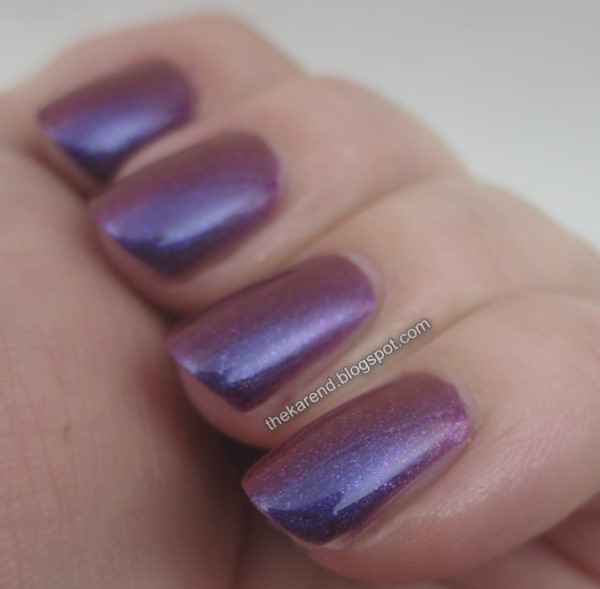 It read purple much of the time, which I'm of course perfectly happy with, though the pink was just a tilt of the hand away. I even saw it go completely wine/burgundy colored at one point when I took my hand out of the lightbox a bit and tipped my hand back (see below). Very fascinating to look at.
These two purple beauties coordinated so well that I put one coat of Twelve Drummers Drumming on my index and ring fingers on top of my Fairytale of New York swatch hand. Loved this combination!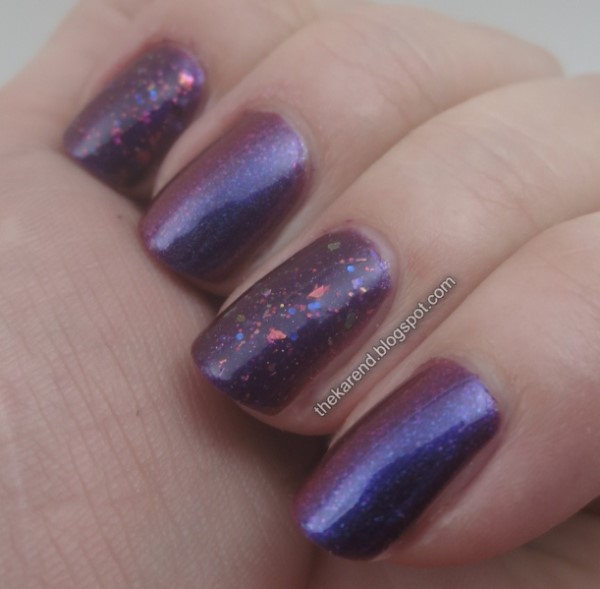 I'm so happy to have both of these in my collection.