Happy 2018! Mr. Karen and I celebrated the New Year by getting in the car and driving across the entire width of Washington State (well, after we'd driven south an hour plus to get to the freeway) to his eldest sister's house, where we hung out for a week or so with his mom and his other sister and various other family. We spent three long days of our trip looking at retirement places for his mom (one of them I think I'd like to move into when the time comes for me). Because there's a mountain pass between her house and ours, we weren't sure when we'd be back (the pass sometimes closes when there's too much snow), but here we are on our mountain in Idaho. We've had a lot of snow so far this season; here's me and some snow and trees I was skiing in yesterday:
As far as this blog is concerned, I'm going to extend 2017 for a bit longer. I want to catch up with the swatches and nails of the day in my backlog, then do my Top 20 list (which might be a Top 10 this time), then proceed with new stuff. (Somewhere in there I'm also planning to make New Year's resolutions, one of which will be to be a better blogger.) Nail Wheel Wednesday might be on hiatus until I'm caught up with other things; I haven't decided for sure.
Today I have swatches of some polishes I picked up on my travels in 2017, starting with Fresh Paint Blue Jean Baby. I really really shouldn't be buying cremes, what with having so very many already. I did pass on this one the first several times I saw it, spanning more than one trip, but finally the pretty blue got me and it came home with me. It reminds me of the base color of Essie Bikini So Teeny, one of my favorite polishes. I used two coats for my swatch; the formula was good.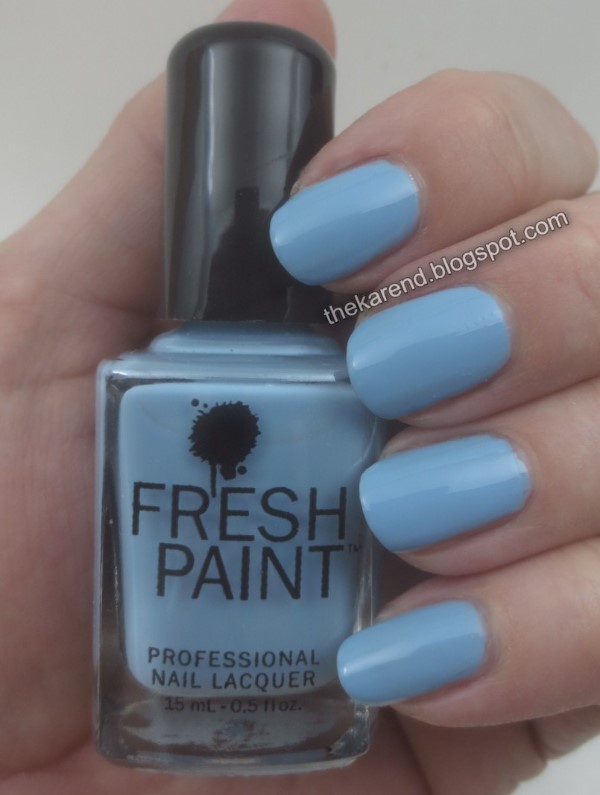 I embellished Blue Jean Baby with a glitter topper I also got at Five Below. This is called Shooting Star and has gold stars, silver holo crescent moons, and turquoise hex glitter in a clear base.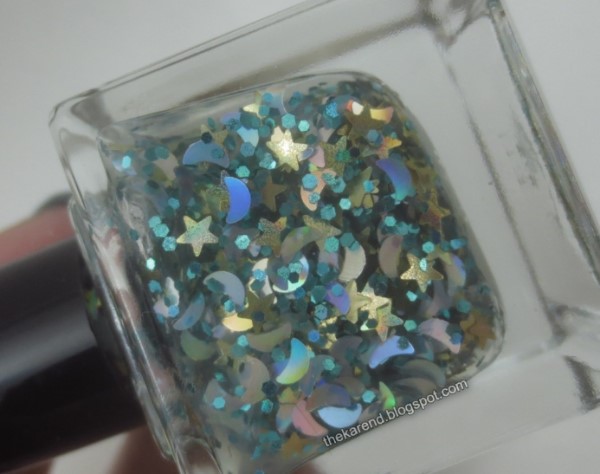 Shooting Star was very well behaved; I didn't have to fish for the shaped glitters, and I didn't have to use topcoat to make it smooth.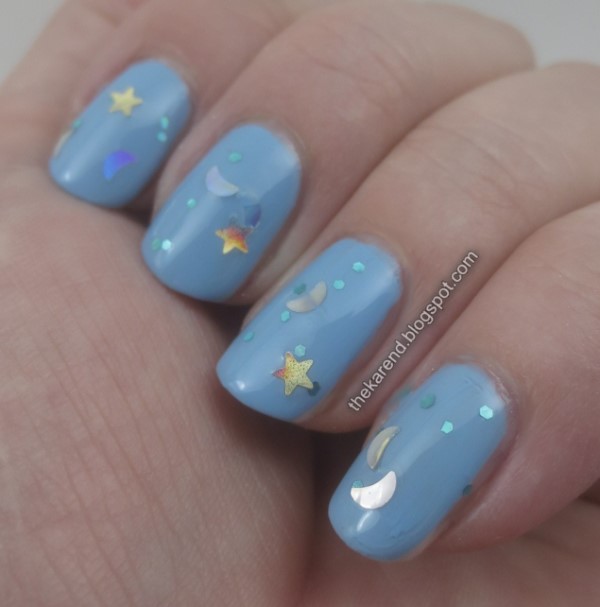 Meijer was the source of the next two polishes I have to share, starting with Studio M Good as Granite, a charcoal shimmer. This was almost a one coater, but I did two. I'm not a fan of these new round bottles. They do seem more sturdy than the old rectangle ones, but that they reduced the volume from 15ml in the old ones to 10ml in these new ones and kept the price the same is super annoying. Sure, they're still inexpensive, and I probably will never use up even 10ml, but them being sneaky about a 33% price increase per ounce is sucky. Yet I am weak and still buy the polishes, so they won.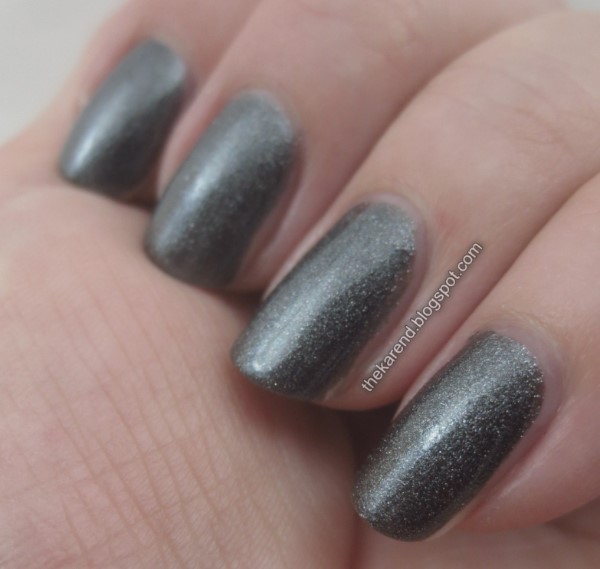 Good as Granite got topped with another Studio M shade, Under the Moon. It too gave up the shaped glitter without me having to fish, though I did add topcoat to smooth out the moons a bit; not sure if that was strictly necessary or just seemed like a good idea due to where the moons fell on my nails with this one.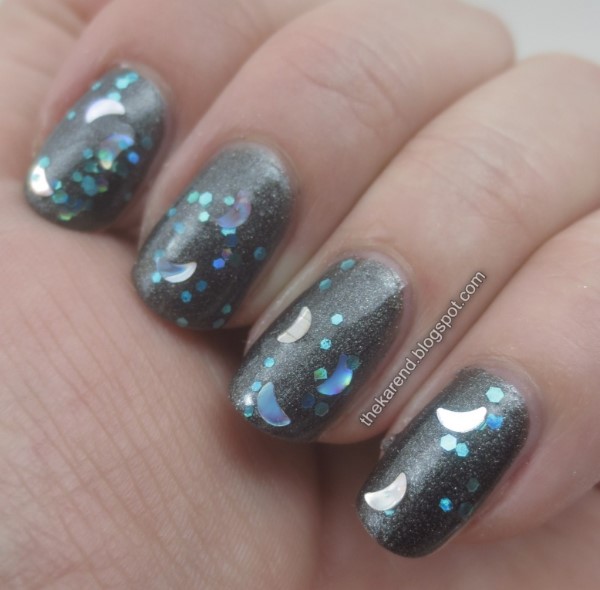 At first glance, I thought Under the Moon was a dupe for Shooting Star, but there weren't any stars in it, just silver holo moons and turquoise hexes. They sure do look similar, though.
I do like living out here on my mountain, but I do also miss Michigan sometimes, with its Five Below and Meijer stores.