Today I have a random pretty from this past summer: Get Your Buzz On, the Indie Expo Canada 2019 cocktail party exclusive from Bee's Knees Lacquer.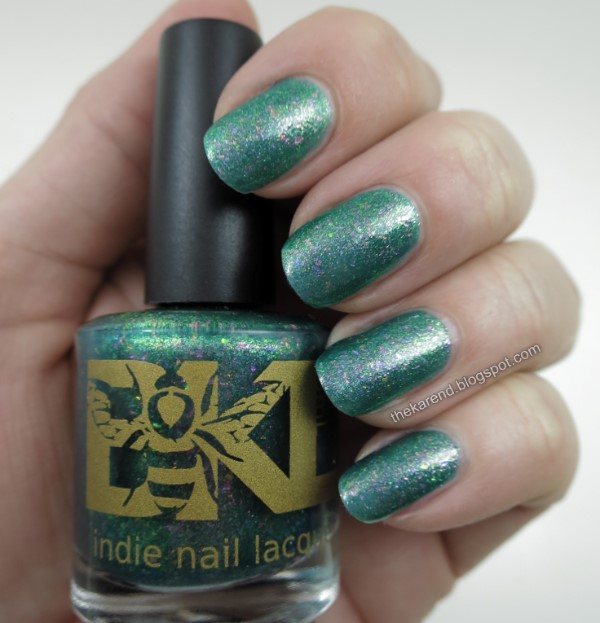 This is a beautifully complex polish; a lot going on, but it all works together. There are flakes in several colors, shifting shimmer, and a touch of metallic sheen, all in a green base that makes a wonderful background for the pink and gold and bright green pops of color from the shimmer and flakes
My swatch is two coats, and I didn't need to add topcoat.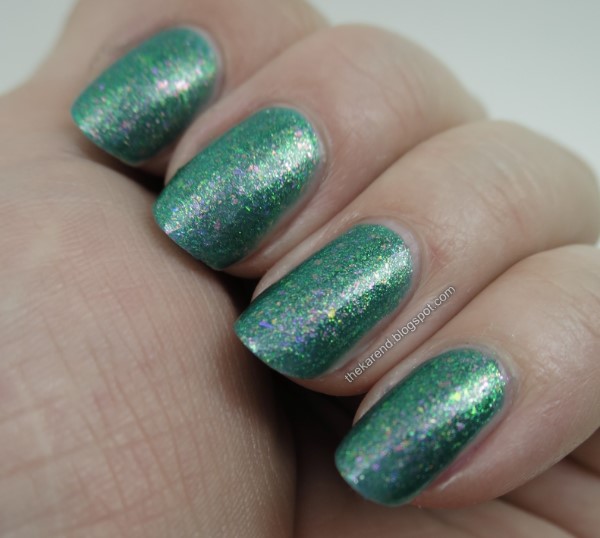 Under direct lamp light, the metallic sheen shows up more.
I'm so glad to have this in my collection.