While I wait to see if SinfulColors is going to release anything new I can get my hands on (I never did see that Chrome set anywhere around here), I'm playing with some of the colors they put out last year, like the glitters for Pride (which I bought off Amazon as a set if I recall correctly; I'm still annoyed I missed the 2018 set which as far as I know was only online). Left to right: Tainted Love, Tight Squeeze, Natural Blonde, Filthy Rich, Love is Love, Drag Queen. These are all jelly bases with small silver glitter.
By now, I imagine there are plenty of straight up swatches of these online, so I went for something else and used them all in one look. I did two coats of each shade (the red and purple ones seemed like they might have worked with just one as they seemed to have more pigment in their bases) and added clear topcoat (though as glitter polishes go, these aren't bumpy).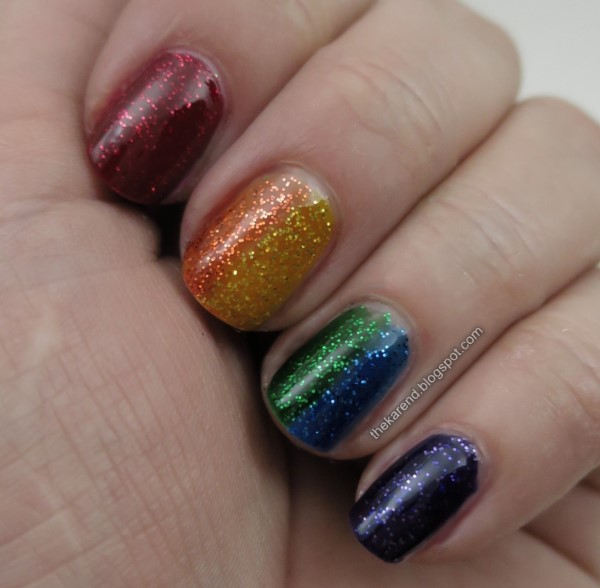 Then I added matte topcoat, which I rather liked the look of over these glitters.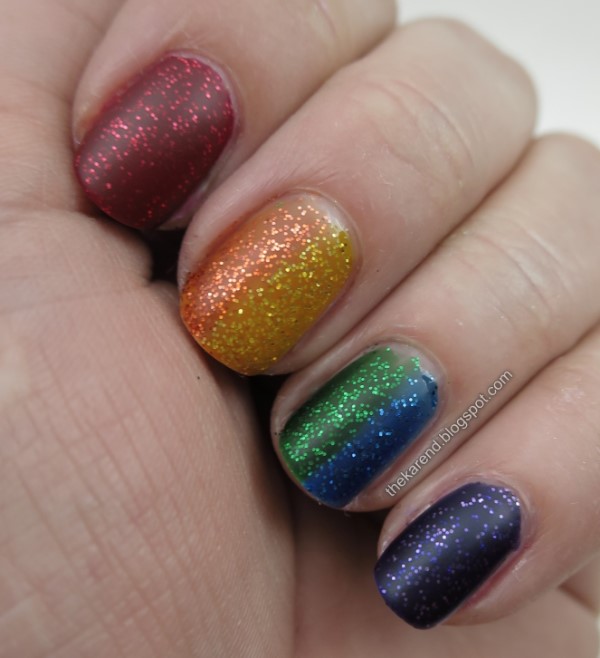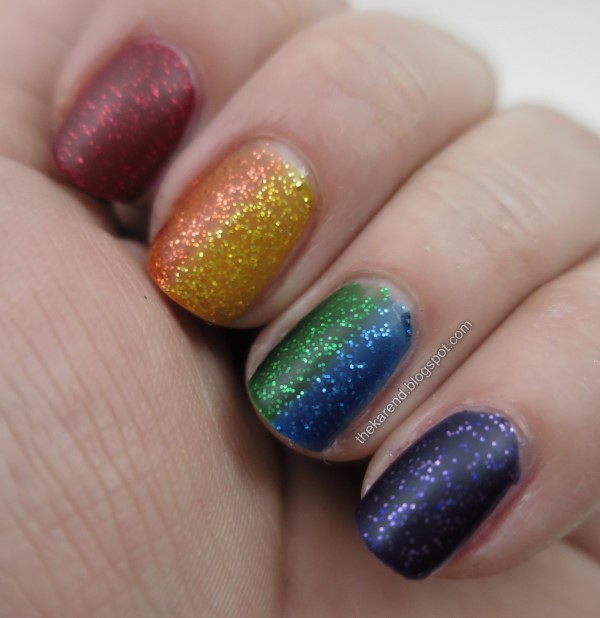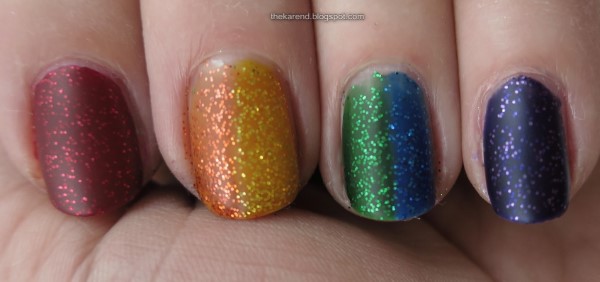 These aren't ground breaking (what is at this point in the nail world?) but still they make me happy being all squishy and rainbow-y.