Samples provided for review
I recently got a package from Kokie with some polishes to try. Rather than try to cram all six polishes I received into one post and not get to play with them as much as I'd like, I decided to split them up, starting with a trio of classic cremes I thought looked good together: Café Ole, Chill Seeker, and Playing Games.
Café Ole is a rosy tan that's almost "mannequin hands" on me. Though on the pale side of brown, it's pigmented enough that two coats was enough for full coverage.
Chill Seeker is a dusty rose. I used only one coat for my swatch.
Playing Games is a deep berry and another one-coater.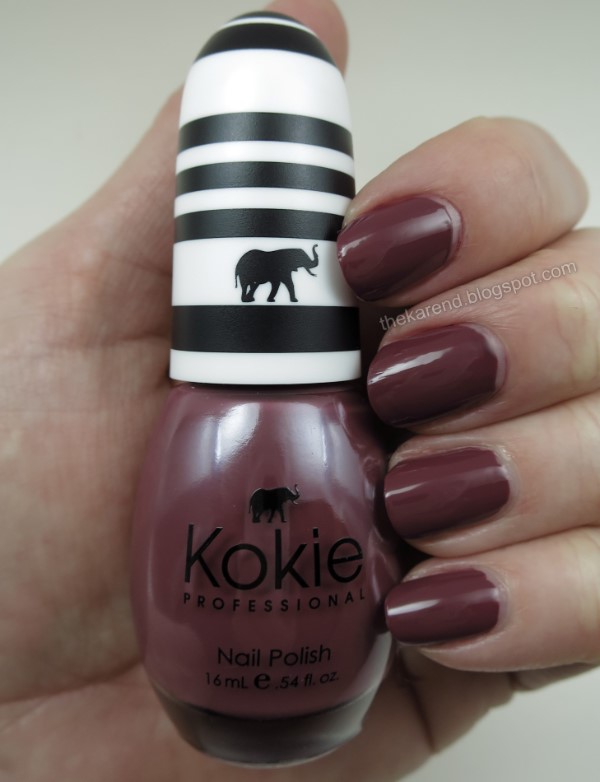 I plussed Playing Games with dots of Café Ole and Chill Seeker, then dotted those dots with more Playing Games. I used clear topcoat to smooth over the dots (which made it a bit more shiny than my lighting and camera setup was quite ready for, though I think you can see enough beside the glare to get the idea).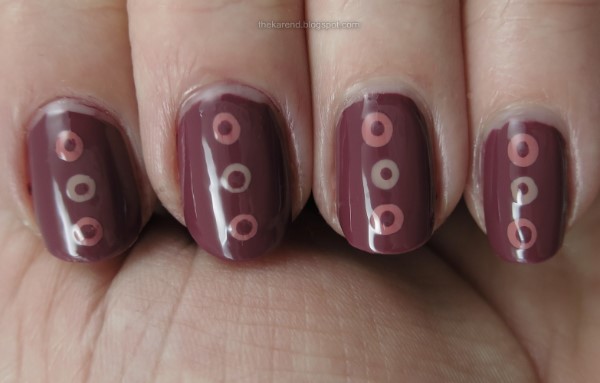 Because I thought these three looked good together, I also did an ombre with them. For my pinky, I mixed some black into a small pool of Playing Games I poured out onto a plastic tray I use for such things. (If I'd done my thumb, I probably would have done the same with white and Café Ole.) I think this is a great way to wear classic shades in an interesting way.
You can see (and buy) the full range of shades on the
Kokie
website. There's also a store locator if you'd prefer to shop in person. I've bought them before at Rite Aid and Bed Bath & Beyond; they're also now at Sally Beauty (in stores and online) and some Albertson's locations.
The polishes shown in this entry were provided to me free for review purposes. The content of the entry was not dictated by the provider, and I get to keep the polishes for my own use.