When I happen to have sun on a swatching day, I reach for holographic polishes. On this particular bright afternoon, I pulled out some I'd gotten from LBK, my first two from this brand: Katie's Witness and Beaming Brityn.
Katie's Witness is a pale silvery pink that was easy to apply and opaque in two coats. The flip up tip on the cap to show the color was a good match for what it looked like on my nails (sort of a built in swatch ring, though maybe not as durable, as I saw a few bottles in the store with theirs missing ... granted the store was Walmart). Under indirect light, there are the slightest hints of the rainbow in the the shimmer.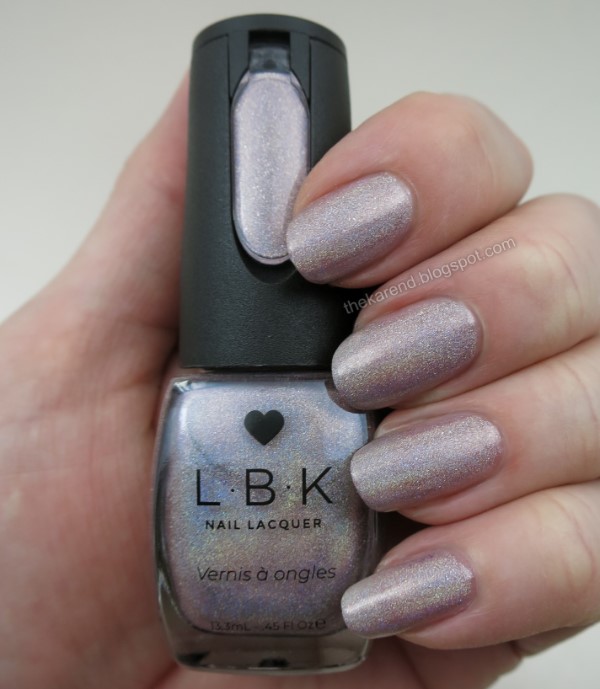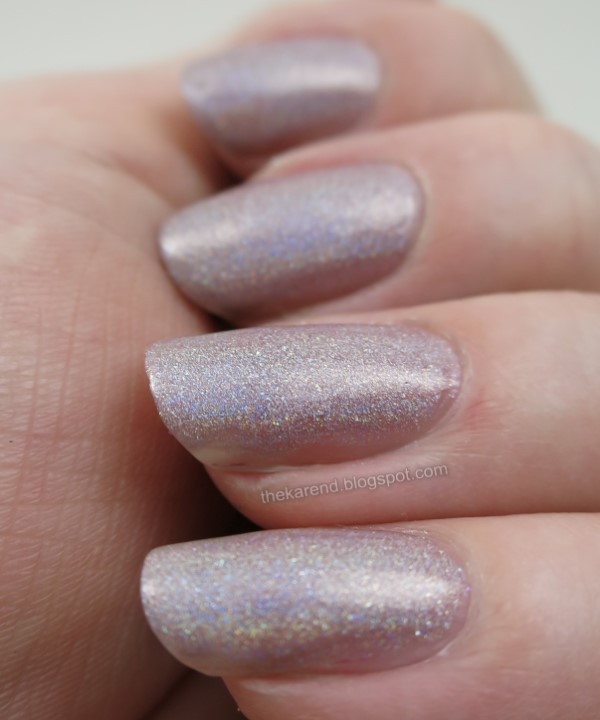 Directly under a desk lamp, the colors come out to play:
In the sun, Katie's Witness gives the full holo experience. The linear effect is not quite as smooth as say, Chanel Holographic, but this is a lot cheaper and easier to find.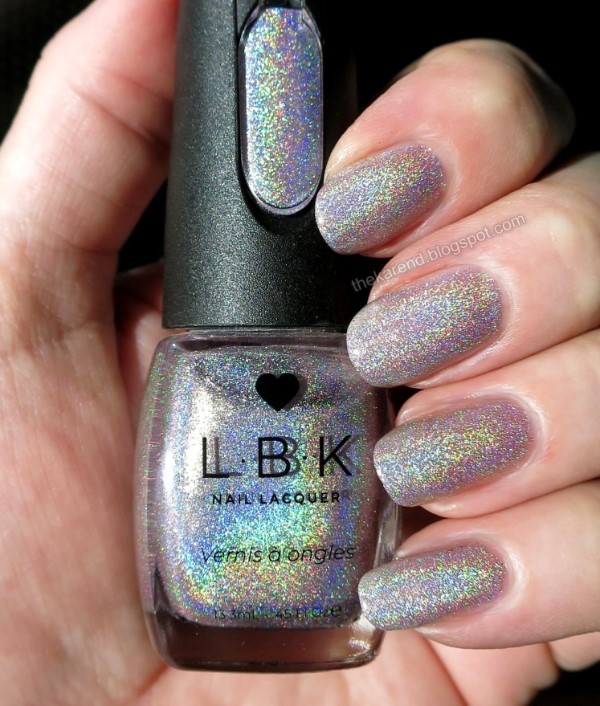 Beaming Brityn is a purple-leaning medium pink. It too, was easy to apply and opaque in two coats.
Here it in under my desk lamp:
And here it is in full sun; at some angles it looked almost lilac:
I don't know if these two are in stores anymore, but I checked yesterday and they are both for sale on the on the
LBK website
. Unfortunately so is a shade I thought about and passed on in the store, so I might have to order that one. And then another color to get free shipping at $15. This is how I filled my Helmers to overflowing.