Though I didn't buy any Poparazzi polishes on my trip last month, seeing the display pics reminded me that I did buy some last year that I never got around to sharing, so I'm going to remedy that for two of them today: Dancehall Queen, a purple multichrome shimmer, and Lilac Romance, a lilac and holo glitter topper.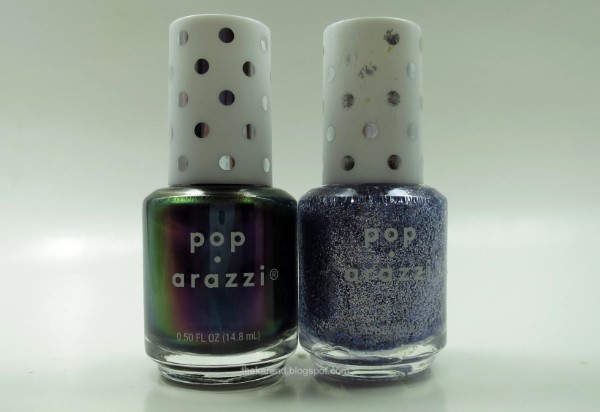 You can see in the photo above that Dancehall Queen has a strong multichrome effect in the bottle. On the nail, it's somewhat less colorful, even at three coats. Granted, I didn't use a black base, which maybe would have helped, but I thought it was dark enough on its own. It's still a nice color.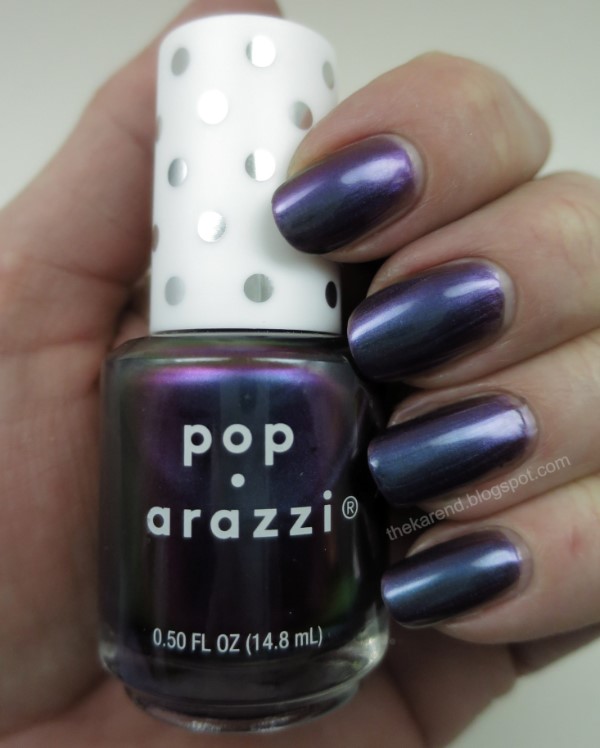 You can see a hint of the color shift at some angles.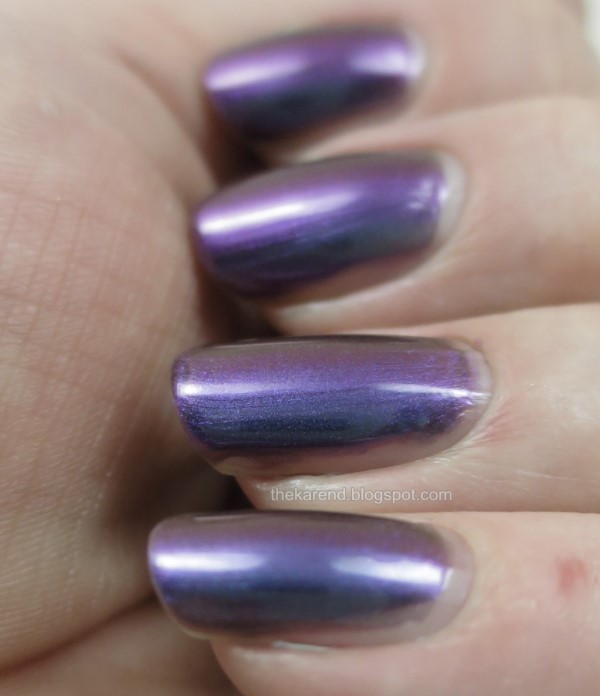 The outside of my bottle of Lilac Romance got covered in a flaky topper in a shipping incident, and I didn't clean it off particularly well, but the beauty of the glitter still shows through.
I added one coat of Lilac Romance plus clear topcoat over Dancehall Queen. This is a very "me" mani. Lilac Romance is dense enough that I think it might be buildable to opaque on its own, and wouldn't that be the best bling. Maybe I'll try it sometime.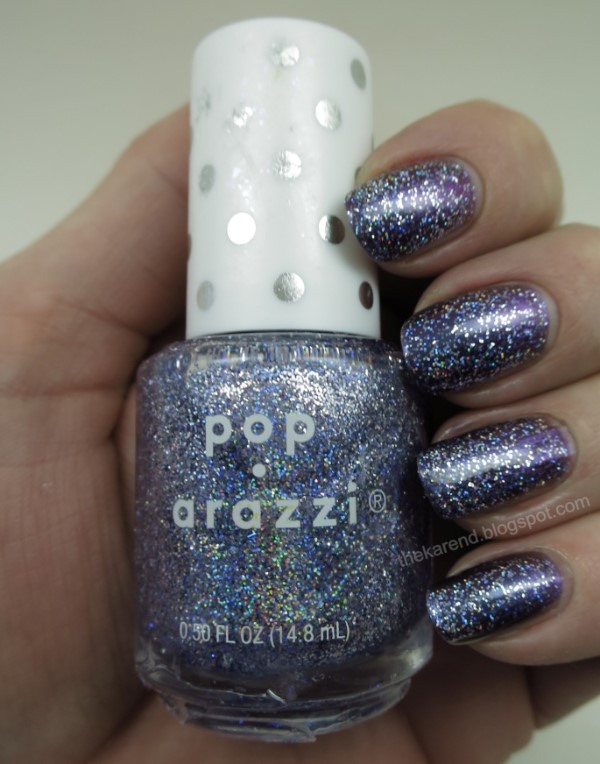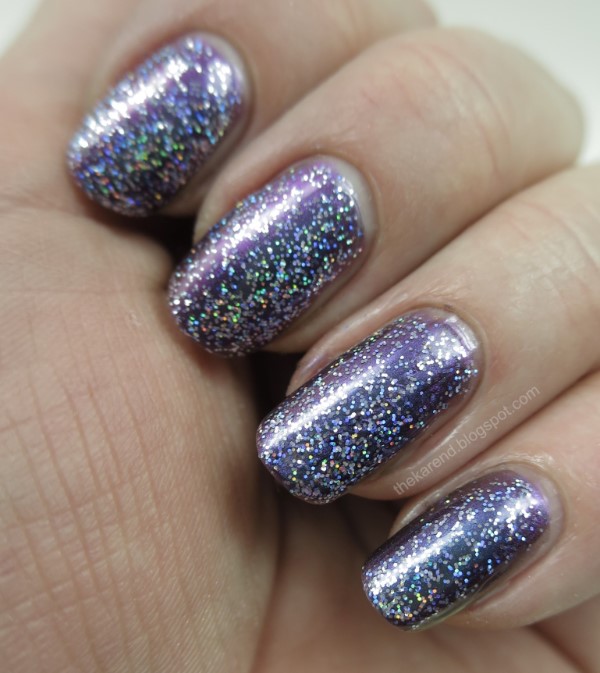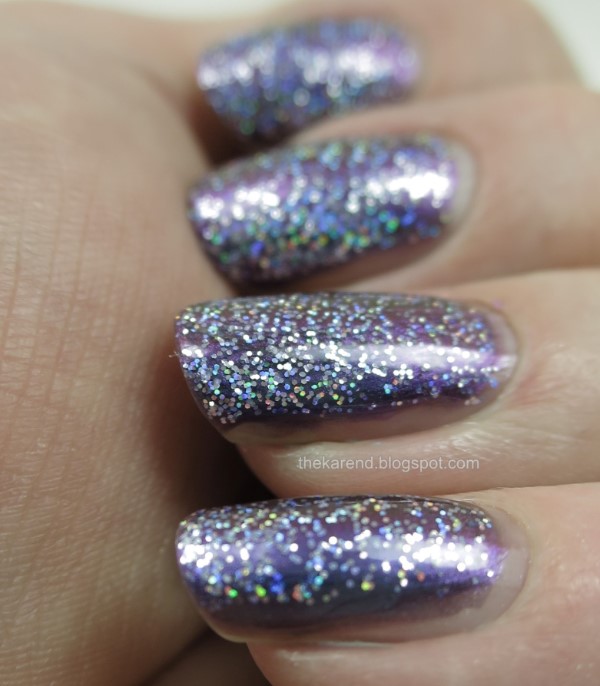 I like these both, and think they're a good value.