Today I have some swatches I did a while back with my selections from the Sally Hansen Miracle Gel Cruella collection. Of course I got all three of the glitters and also got three shades I felt coordinated with them (and that weren't core colors with a new cap screwed on). Left to right: Fame & Fortune, No to Conformity, Iconic Darling, The DeVil is in the Details, Luck & Glory, Pretty in Punk.
Here's Fame & Fortune, a warm purple almost metallic shimmer, with No to Conformity, a topper with blue, purple, and rose pink glitter ... mostly hexes, including some very small ones, but also some irregular shards (I guess that's the non-conforming part). I used two coats of Fame & Fortune and one of No to Conformity, plus clear top coat.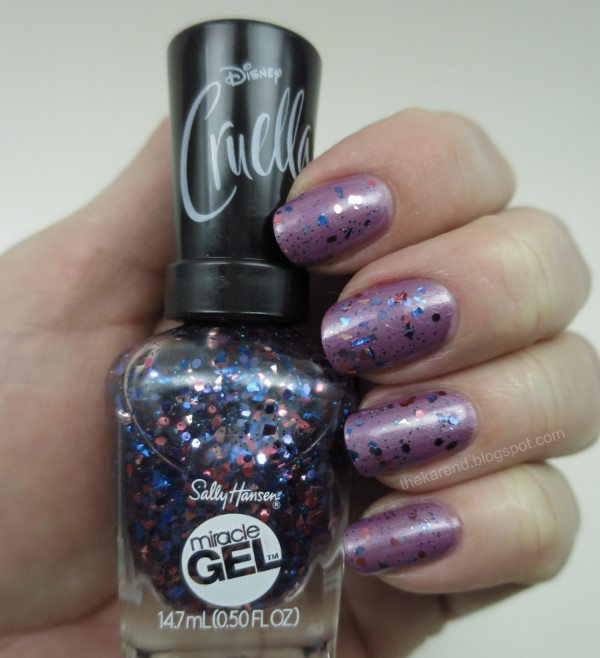 A closer look at No to Conformity:
I did like Fame & Fortune on its own quite a bit, so here's a peek at that:
Up next, Iconic Darling, a frosty light grey, with The DeVil is in the Details, a black and white glitter topper. Iconic Darling took three coats before I felt it looked decent. The DeVil is in the Details was fine at one, with no issues getting glitter out of the bottle and onto the nail.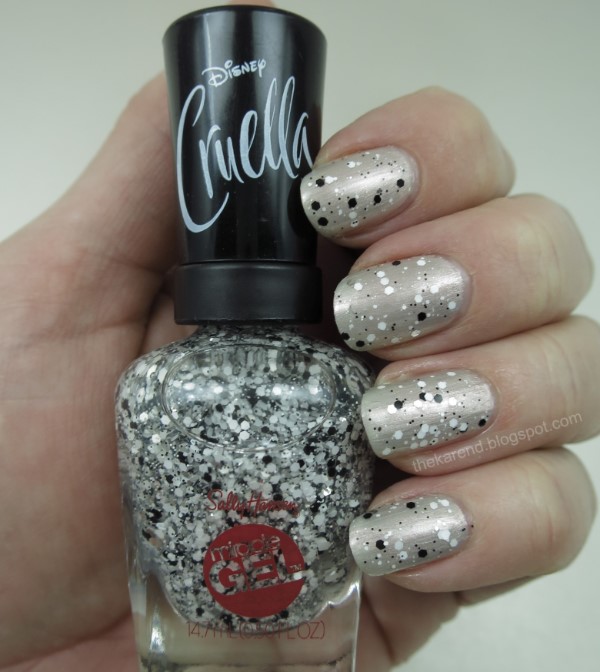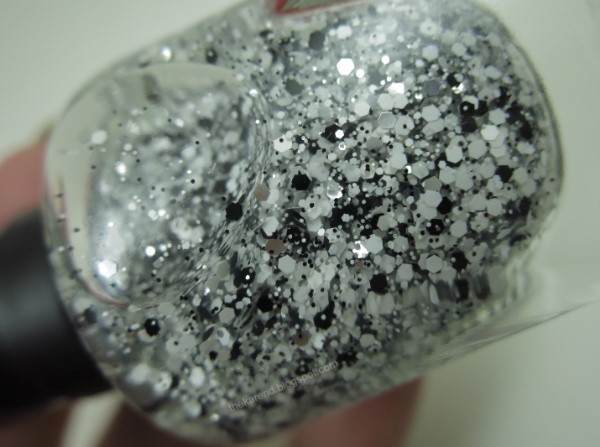 Finally, Luck & Glory, a blue shimmer that leans just a touch periwinkle, and Pretty in Punk, a topper with pink, red, purple, and sky blue matte hex glitter. I did two coats of Luck & Glory and two of Pretty in Punk because I just wanted more of that glitter.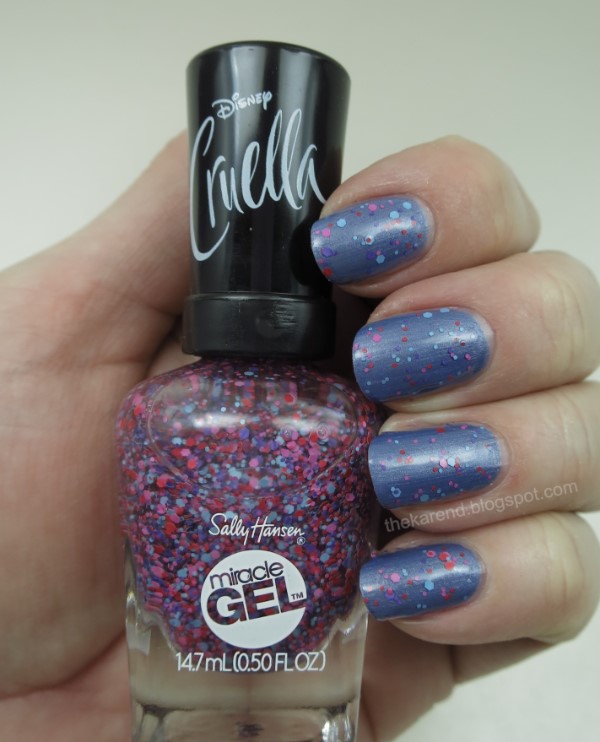 My least favorite of these is Iconic Darling; it was a bit too brushstrokey for me. My favorite is No to Conformity, which has already made it into my pedicure rotation as it goes with many of the colors I wear on my toes and is a fun way to freshen up my look between color changes.