Despite having a goal to continue buying less polish than I did in my stash expansion heyday, I'm still signed up for all sorts of brand newsletters and text alerts, including Orly's. I saw they were having a sale and went to look and noticed it included the shades from the Holo Jellies collection released this past summer. No better time then for me to share swatches of the bottles I bought a while back, along with two glitter toppers I ordered at the same time. Left to right: Party Animal, As If, Peace Out, Chill Pill, Like Totally, and Dancing Queen.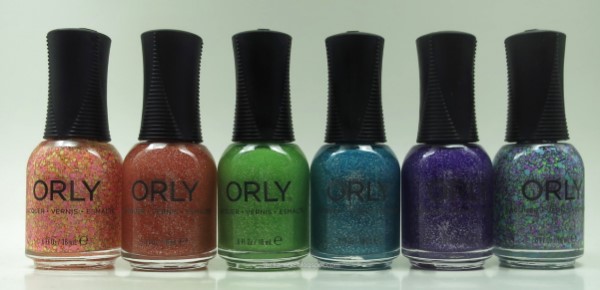 I first Skittled the Holo Jellies, doing three coats plus topcoat. They're not quite opaque at three coats, but close enough. All have a generous helping of silver holo glitter in a jelly base. As If is a soft orange. Peace Out is lime green. Chill Pill is a blue between turquoise and sky. Like Totally is purple, such a pretty purple, not too red and not too blue. I like these; the formula is good, with the jelly base being buildable, not too opaque so it hides the glitter.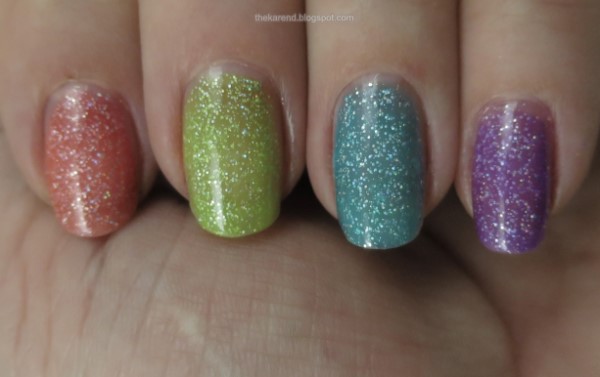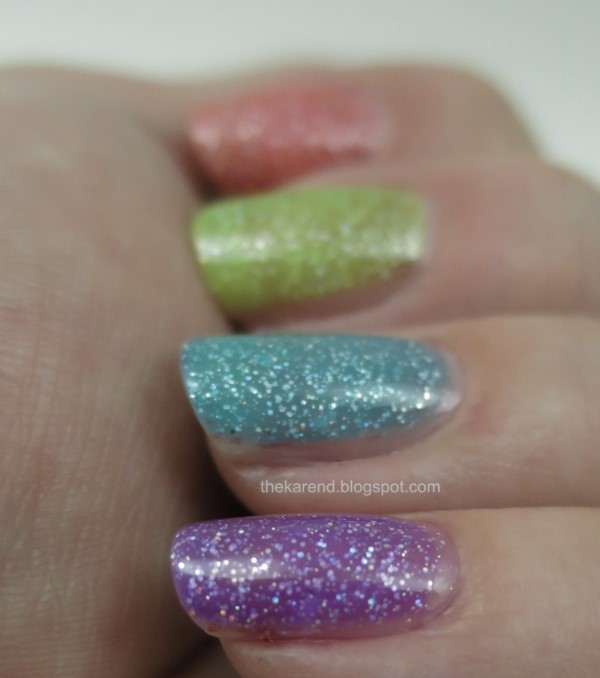 I then reached for the glitter toppers, grouping them each with the Holo Jellies shade(s) they were most compatible with. Party Animal has pink, orange, and yellow matte hex glitter in various sizes plus silver holo microglitter in a clear base. I layered one coat of it over As If, finishing with clear topcoat.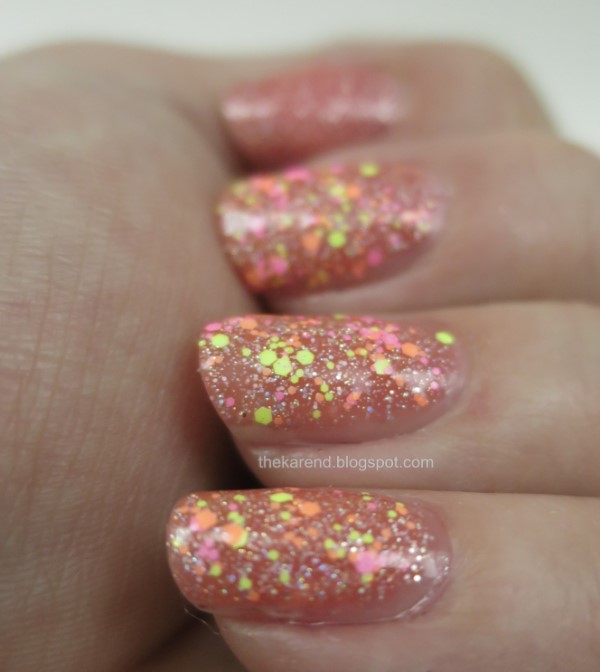 Dancing Queen has lime, purple, and sky blue matte hex glitter plus silver holo microglitter in a clear base. It seems made for the remaining shades of Holo Jellies. I did a gradient over a creme base that matched my skintone, then Peace Out on my middle finger, Chill Pill on my ring, and Like Totally on my pinky, topping the three non-gradient nails with one coat of Dancing Queen plus clear topcoat. This whole look made me happy. I really should take the time to do manis like this again because they do make me smile.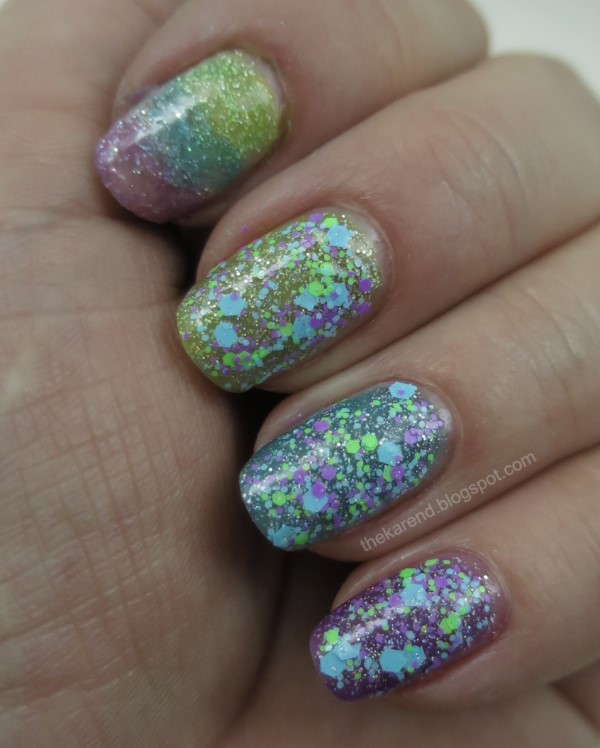 I don't regret getting these at all despite having more polish than probably all the nail salons in town put together. They're mood lifters for me. And I'm proud of myself for resisting the plain jellies that Orly came out with sometime after Holo Jellies. Maybe I don't have exactly those shades of blue, pink, and yellow in exactly that consistency, but I do have blue, pink, and yellow jellies in my stash. If you don't, those are also in the sale going on now on the
Orly website
. Five dollars a bottle is a deal. Dancing Queen and Party Animal are available still at full price. I'd pay it because I'm a fool for glitter still, even though the nail world has mostly moved on to other things for now.