As usual, I had the best of intentions for posting more here now that I'm home, except I've been sick. I spent the first week after I got home thinking I was just tired from travel. Then I woke up with a swollen, red, goopy eye and decided I needed to get that checked out. I also had some bug bites that were not healing well, so I had the doctor look a those too. She gave me some antibiotics for the infection she diagnosed, and I took those for almost another week, feeling worse and worse rather than better. I went back to the doctor's this past Friday and saw a different professional and got some different drugs and have slowly been feeling better. Still don't know exactly what I've got, as the first sample they took wasn't usable when it got to the lab. Hoping to hear on the second sample when I go back on Wednesday. I have enough energy now to do more than huddle on the couch under a blanket, so today I've got one of the sets of fake nails I wore on my recent trip, the Ardell Nail Addict Sun Kissed in Color Cadet.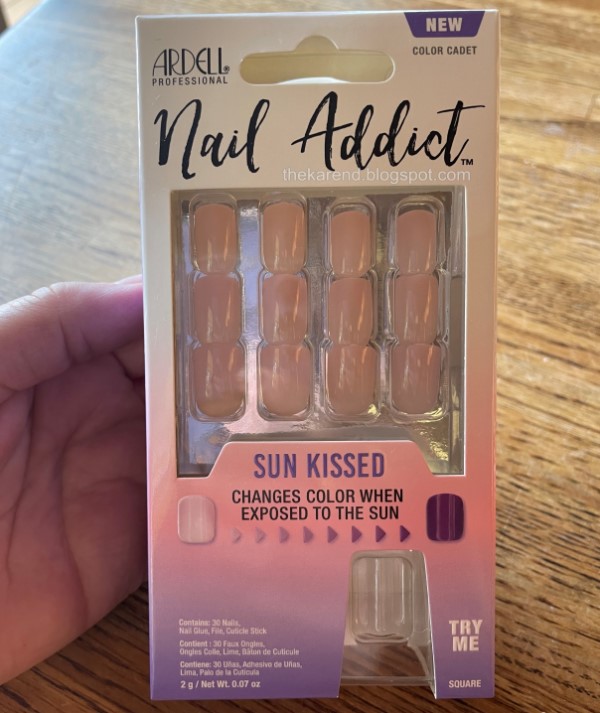 These came with nail glue only, but I used adhesive tabs instead since I continue to think they're less damaging to my nails. The fit and base shape of these worked pretty well with my own nails, though they were a tiny bit too square at the base. The pinky peach color indoors went nicely with my skintone, if maybe being a bit unexciting. The nail material was a bit on the sheer side, which meant some air bubbles between the adhesive tabs and the nails showed through, as well as my nail tips, which were shorter than the fakes. It bothered me at first but after a while I stopped noticing it, and I don't think anyone else saw those details the way I do.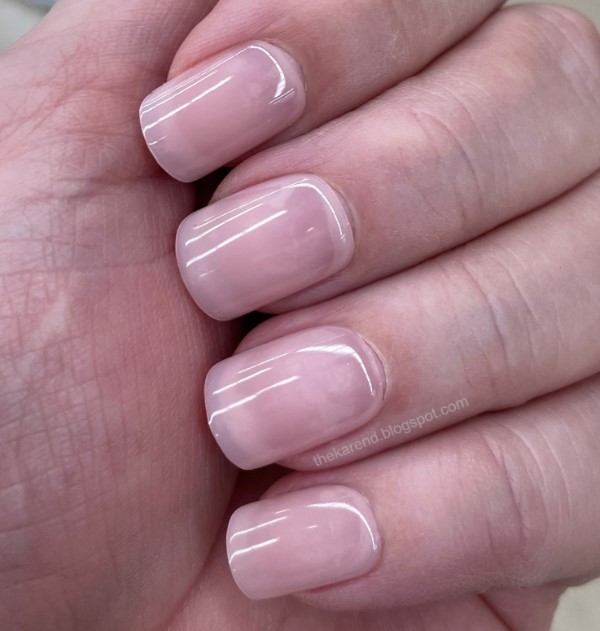 In filtered sun, hints of pink showed up.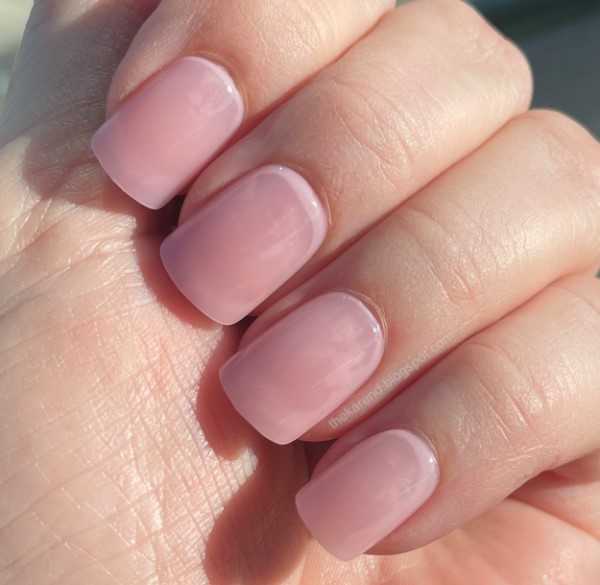 In full sun, they went to a light magenta.
I kept hoping I'd see the deeper purple shown on the box, but I never caught them doing that in the week I wore them. Here they are at a rest area somewhere along the road.
These stayed on pretty well with the tabs and the color change aspect was fun. I'd wear this style again.