Today I've got half of OPI's big spring collection for this year, Euro Centrale. This half is the warmer hues; I'll have the cooler ones tomorrow if all goes according to plan.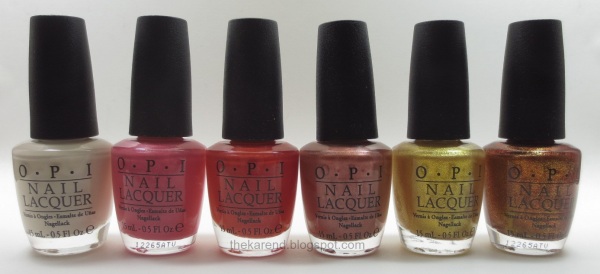 My Vamp Is Buff is a French vanilla creme. I used three coats; it was at bit streaky but not crazily so for such a light color.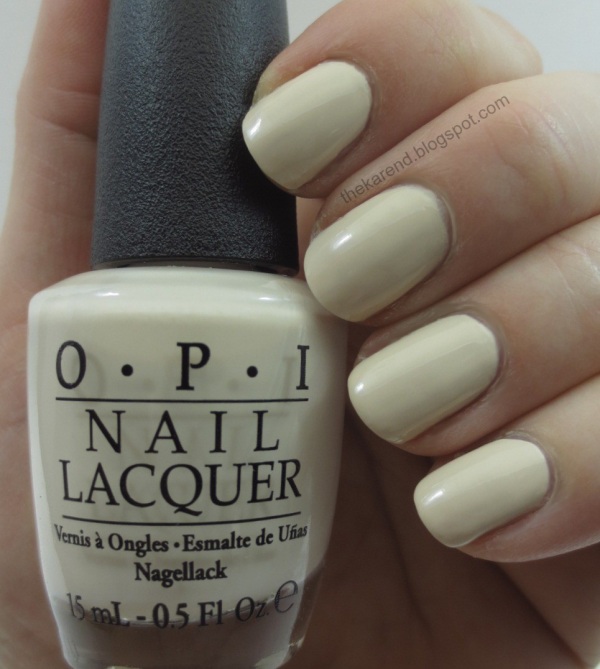 Suzi's Hungary Again is a coral-leaning pink with a very subtle shimmer. I found the formula of this one to be on the thin side; I used four coats for this swatch in order to banish visible nail line.
Here's a closeup of the shimmer in low light: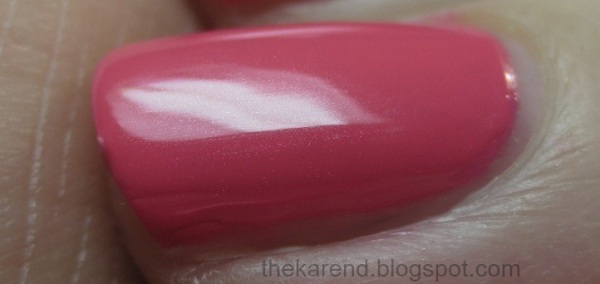 My Paprika is Hotter Than Yours is a red-leaning orange with an even more subtle shimmer than the Hungary pink. I used three coats of this one.
I couldn't get the shimmer in Paprika to show up on my nails on camera, even in low light. I know it's there because I saw a stripe of it sticking to the inside of the bottle before I shook it (well, not shook—rolled between my palms) to make sure it was mixed.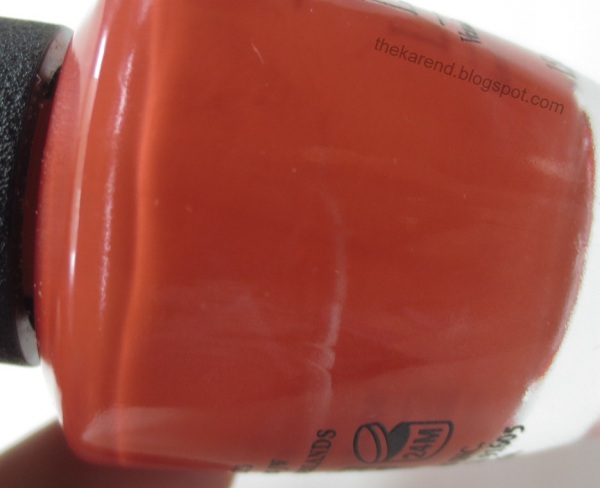 Hands Off My Kielbasa is a dusty peach shimmer that leans toward being frosty. I'm thinking we could travel back in time to the 70s and this would fit right in. This was a two-coater for me.
Here's Kielbasa in low light: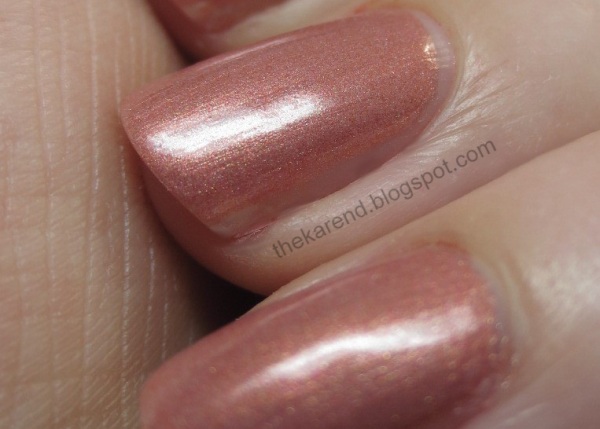 Oy Another Polish Joke is a golden yellow flecked shimmer. At three coats, there's still a hint of visible nail line, which is not a great look with a yellow polish as far as I'm concerned. The shimmer is quite pretty in this one; if I'd had more time, I would have tried layering it over a skintone base to get all of the shimmer with none of the VNL.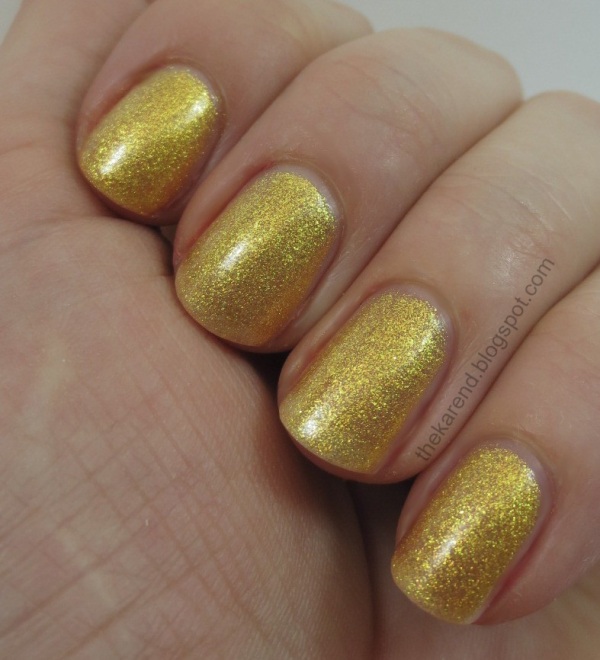 Polish Joke really gets its glow on in low light:
A Woman's Prague-ative is a copper flecked shimmer. I used three coats for this and got full coverage.
Here's Prague in low light:
A Woman's Prague-ative wins this half of the collection for me, while Don't Touch My Kielbasa is on the bottom. What are your picks?
The polishes shown in this entry were provided free for review purposes. The content of the entry was not dictated by the provider.