As I mentioned in the
display post
when I first shared them, I found the Sally Hansen Design 3D textured applique stickers to be very interesting, something I'd not seen from a mainstream brand before. So of course I bought a box to try. I chose the floral pack, figuring that they would need less precise placement than the more geometric designs in the other two packs so would be better for my first time trying them. Try them I did, and today I am sharing my review.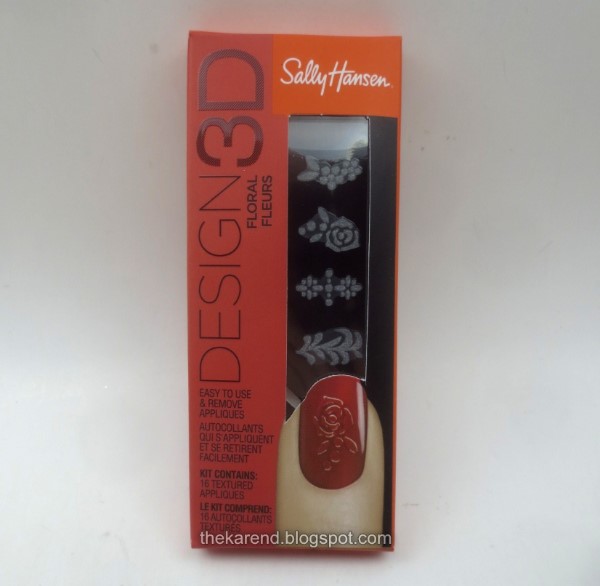 The box contains two strips of appliques, each with two sets of the designs. So you could make eight matching nails if you wanted to.
The directions are on the back of the package and seem straightforward: do a coat of color and let it dry, place the applique sticker, do another coat of color, and add topcoat for longer wear.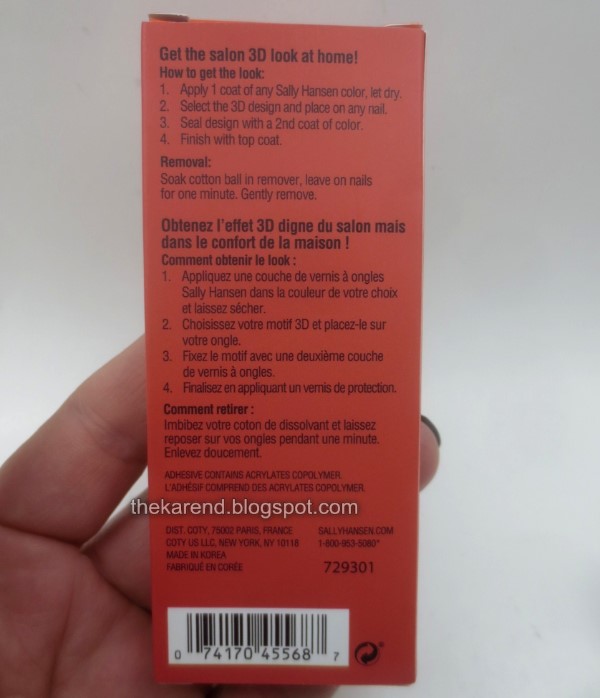 Below you can see my nails after step 2. I used two Sally Hansen Complete Salon Manicure creme shades: Right Said Red with an accent nail of At First Blush. Placing the stickers was easy (I used a pointed manicure stick) but the rose was too wide and not flexible enough to lay nicely along my curved nail. I kept poking at it to try and get it to behave, but that just ended up messing up the base polish.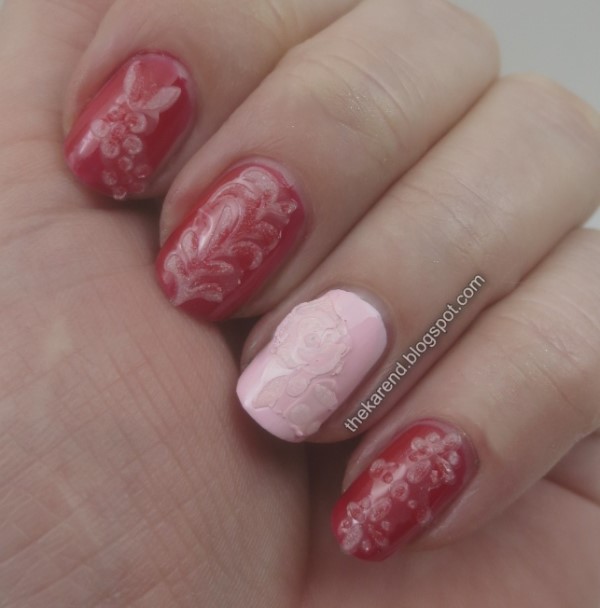 I gave up on the wonky sticker and proceeded to steps 3 and 4, adding another coat of color and topcoat. I was not at all impressed with the results. The second coat of color obscured the designs and topcoat didn't help (thought I was hoping that somehow it might). My nails just looked oddly bumpy. Maybe the geometric designs would have been better, as at least those would have recognizable straight lines to them. I don't know. I'm not willing to try, at least not at full price, given how weird these look.
They did look slightly better in more direct light, where there were more shadows to help the designs stand out. Still, I'm not a fan.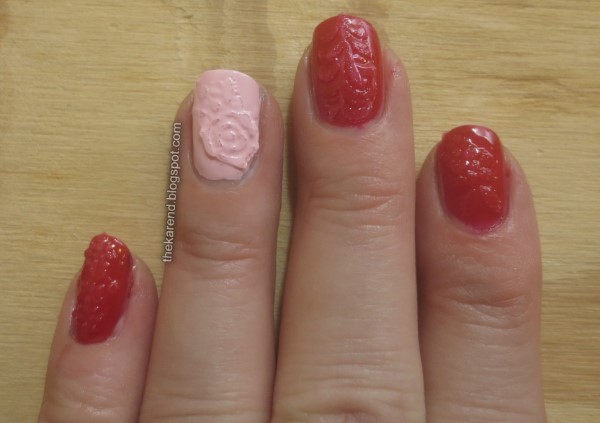 On the plus side, these did remove fairly easily, more so than glitter at any rate. Still, much as I love Sally Hansen, I say skip these.