Another memory lane edition of Nail Wheel Wednesday, back to the days when indies did bunches and bunches of glitters. The ones I have today are all from Pahlish, in crelly bases (mostly; one or two I could see a case for saying the base is shimmer or something else non-crelly).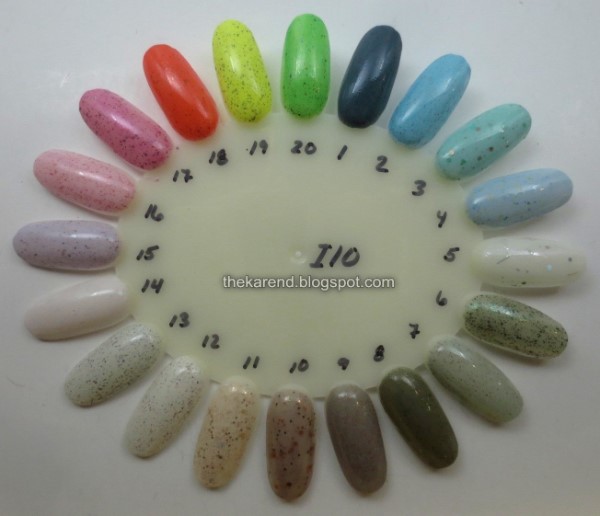 (all two coats plus topcoat)
1. Pahlish Through Still & Storm
2. Pahlish Drink Me
3. Pahlish Sea & Sky
4. Pahlish Ophelia
5. Pahlish Your Silver Lining [some of the large glitters didn't want to come out of the bottle anymore]
6. Pahlish Singing in the Garden
7. Pahlish We're All Mad Here [this was purple when it was new; apparently that pigment wasn't stable—it happens]
8. Pahlish An Evergreen's Taunt
9. Pahlish Lady of Raynham Hall
10. Pahlish Badwater Basin
11. Pahlish Beautiful Little Fool
12. Pahlish Painting the Roses Red
13. Pahlish Hello Goodbye
14. Pahlish Tissue Paper Flowers
15. Pahlish Shadows Grow So Long
16. Pahlish Fleur de Sel
17. Pahlish Sugar Venom
18. Pahlish Mauna Loa
19. Pahlish Little Bread & Butterflies
20. Pahlish Squeaky Swings & Tall Grass
Bottles 1 through 5: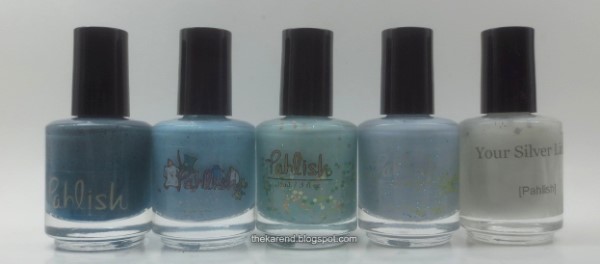 6 through 10: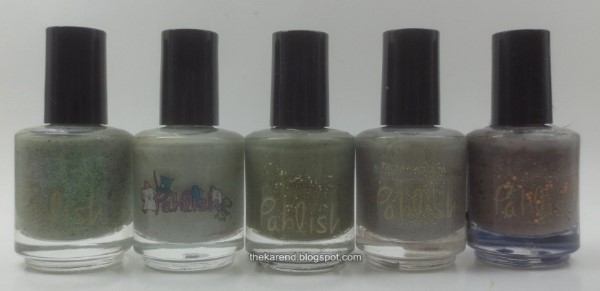 11 through 15: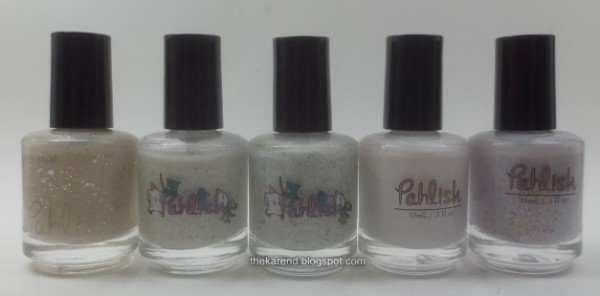 16 through 20: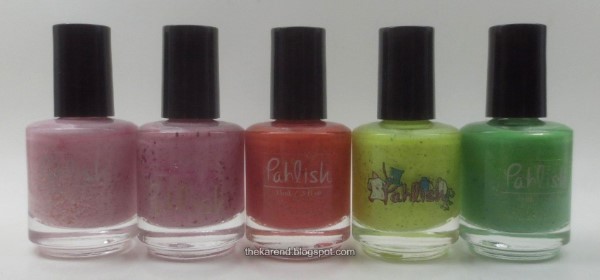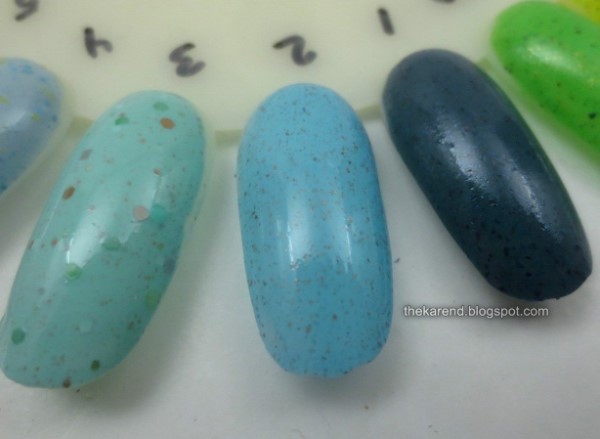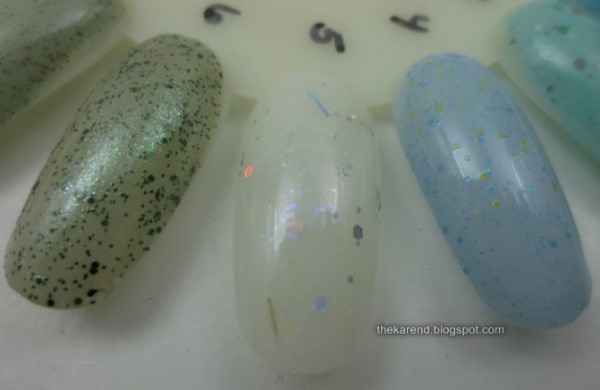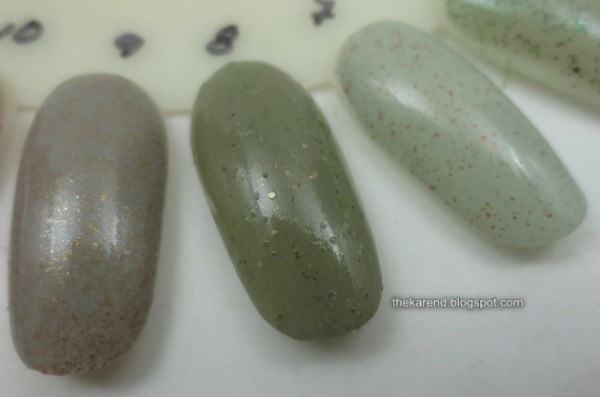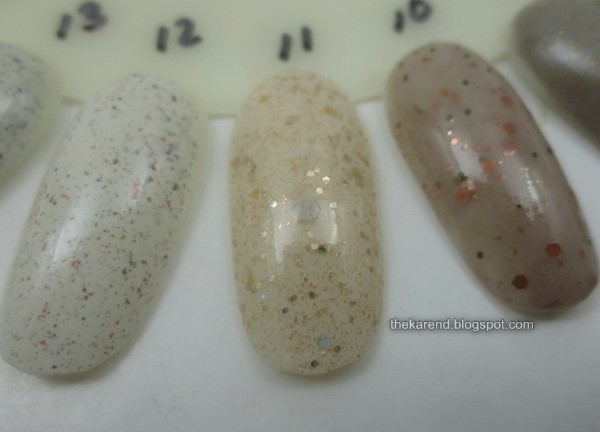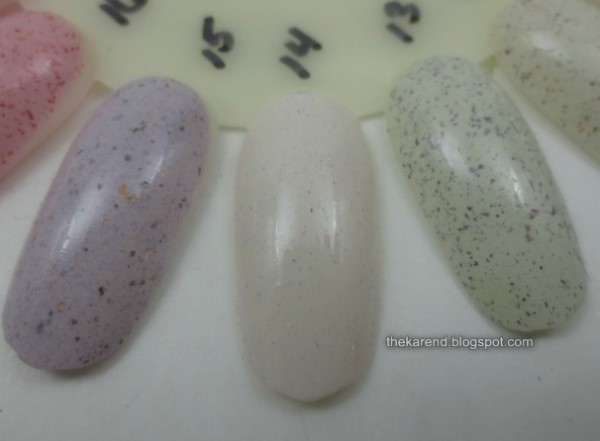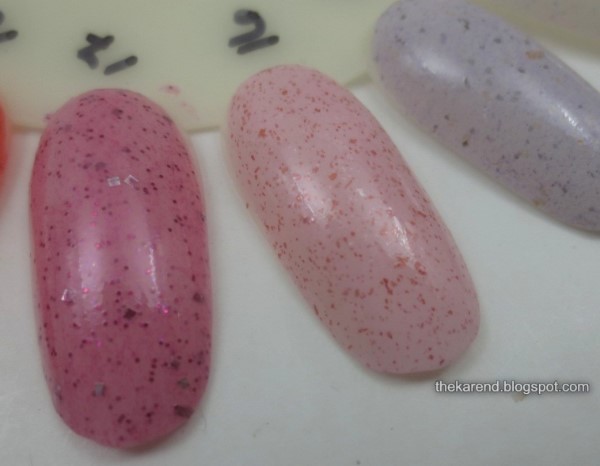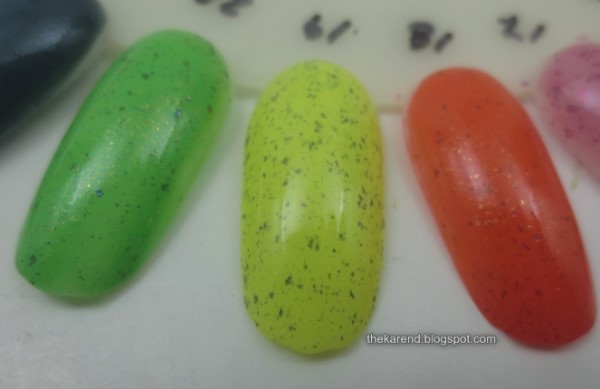 You may have noticed a few of the bottles looked not quite right ... they were involved in the great polish crash of 2014 (see more on that
here
, scroll down). Here's one before cleanup: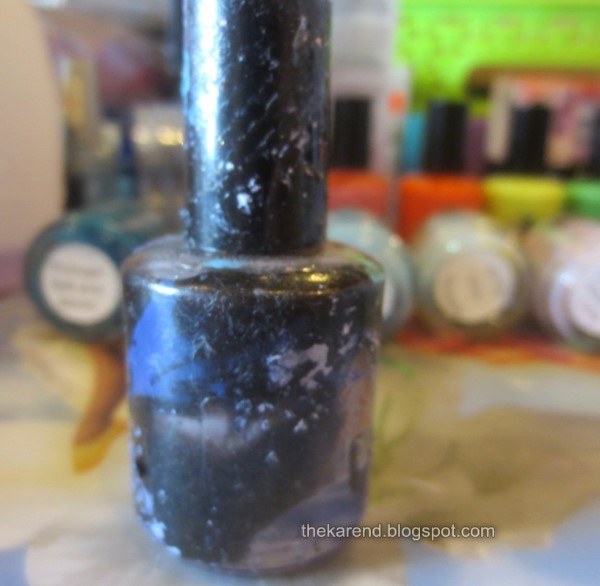 The Fleur de Sel swatched here is a replacement for the one that broke in that crash. I also lost Most Sincere Pumpkin Patch, which was part of a monthly duo so hard to find after the fact. Ah well, these things happen.