I could easily spend my entire nail polish budget just on things I see on Facebook, but somehow manage to excercise self-control most of the time so I have enough left to buy things offline. That self-control went out the window when I saw Pahlish's The City of Lights, a limited edition shade which was introduced for Bastille Day in July. It's a medium blue packed with flakies from micro- to medium-size in gold and silver and copper and maybe pink and blue and I don't know what all—I just knew it was so pretty I had to have it.
From the pre-release swatches I saw, I got the idea this might be sheer enough to work for layering, so I put SinfulColors Into the Blue, a royal blue creme, on my index finger as a base to try out this idea. I topped that with one coat of The City of Lights plus clear topcoat for extra shine, while I did three coats of The City of Lights on my other digits (also topped with clear).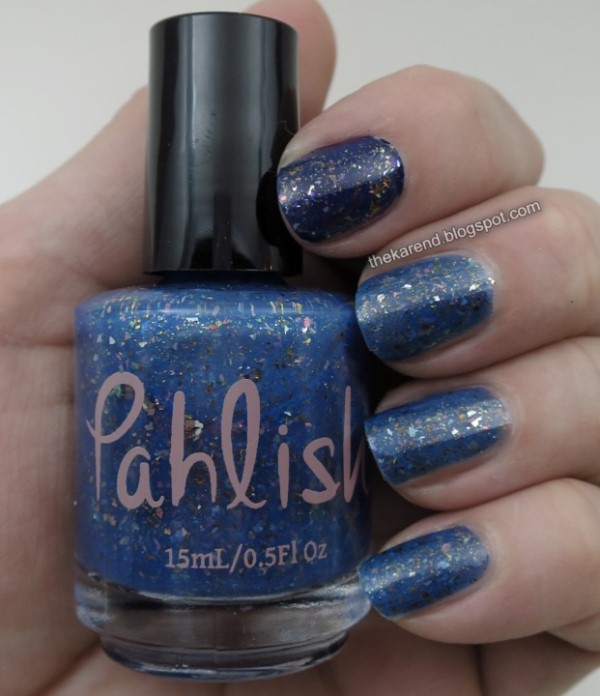 I was apparently so distracted by how pretty this polish is (and/or by the summer heat exacerbated by wildfire smoke) that I failed to notice my focus was off in many of my photos, but I'm hoping you can still see the depth and complexity of this shade in the shots that I have left after deleting the worst ones.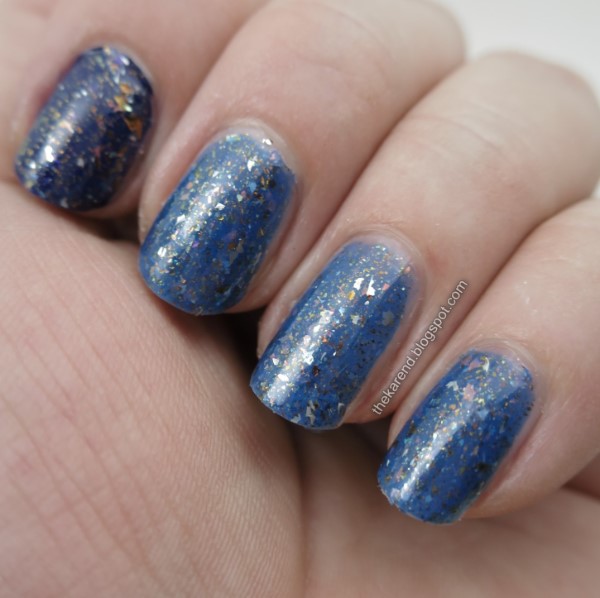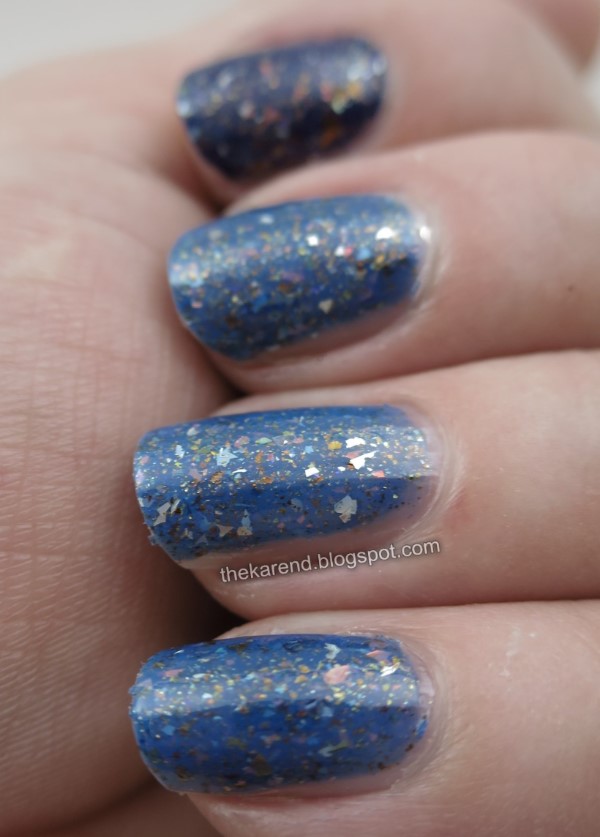 One last lower light shot: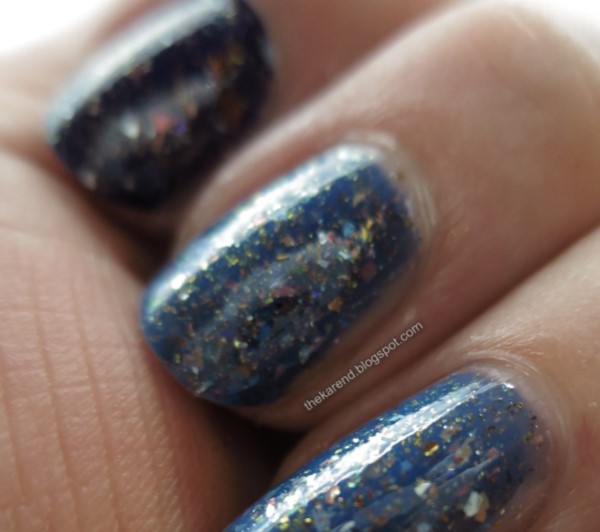 Pahlish is one of my very favorite indies; as I write this I have a few new shades to try that arrived while I was off on my most recent vacation.