This week's Nail Wheel Wednesday goes to the opposite end of the value spectrum from last week; today I have dark grey and black cremes. I don't use up many bottles of polish, but I have emptied more than one black creme, so I don't feel as silly about collecting those as I do some other shades.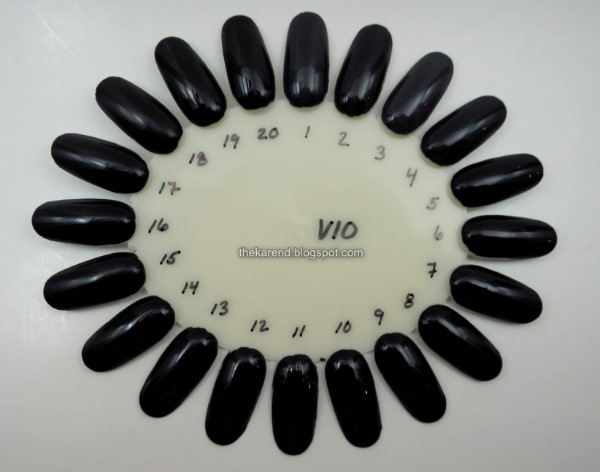 1. China Glaze Out Like a Light (2 coats)
2. Maybelline Color Show Greyzy in Love (2)
3. Rimmel Salon Pro Punk Rock (2)
4. Rouge Baiser Lacque Evidemment Gris Ardoise (2)
5. Zoya Willa (2)
6. Sally Hansen Insta Dri Night Fright (2) [almost a 1 coater]
7. Sally Hansen Insta Dri Black to Black (2) [almost a 1 coater]
8. Sally Hansen Complete Salon Manicure Onyx (2) [almost a 1 coater]
9. Sally Hansen Patent Gloss Vinyl (2) [almost a 1 coater]
10. Maybelline Color Show Patent Black (2)
11. Embellish 3D Manicure unnamed (2) [almost a 1 coater from an opaqueness standpoint, but it doesn't self level well at all]
12. Revlon Top Speed Black Magic (1)
13. Milani Black Magic (2)
14. Orly Color Blast Manic (2)
15. CND Blackjack (1)
16. CND Oilslick (1)
17. LA Colors unknown (1)
18. American Apparel Hassid (1) [should have done a second coat to smooth this out, though it looks better to the nake eye than in a macro photo]
19. NYC In a New York Color Minute Evil (2)
20. Ciate Unrestricted Glam (3)
Bottles 1 through 5: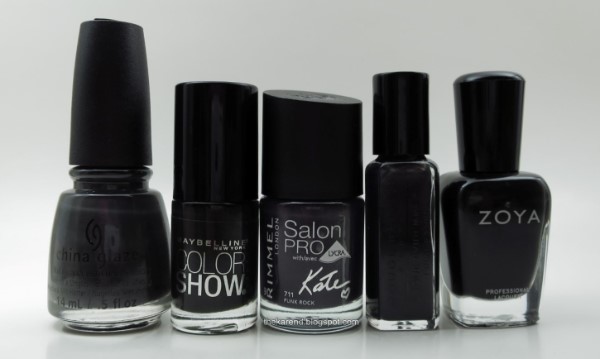 6 through 10: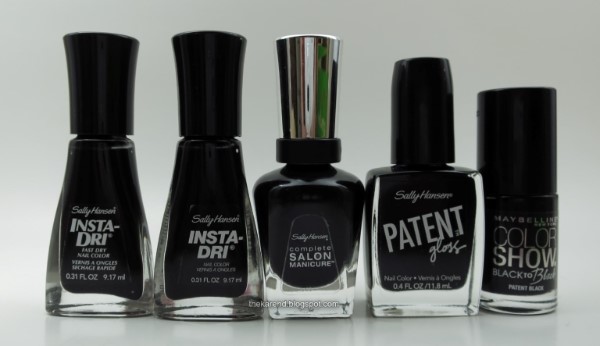 11 through 15:
16 through 20: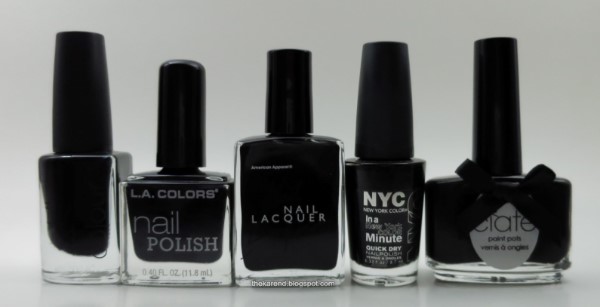 I'm not sure how useful detail shots are of this wheel, except maybe the first few polishes, but I took 'em, so I'm gonna share 'em.