In my travels last year, I came across a display for the Matte Pearl collection from RK by Kiss in a random beauty supply store. I just got around to swatching the three shades I bought: Designer's Gem, Riddling Attitude, and Blue Gray Cadet.
Designer's Gem is a teal matte shimmer. I used one coat. One. It applied evenly and dried quickly to a matte finish. I'm very impressed, especially given that I paid $1.99 a bottle for these.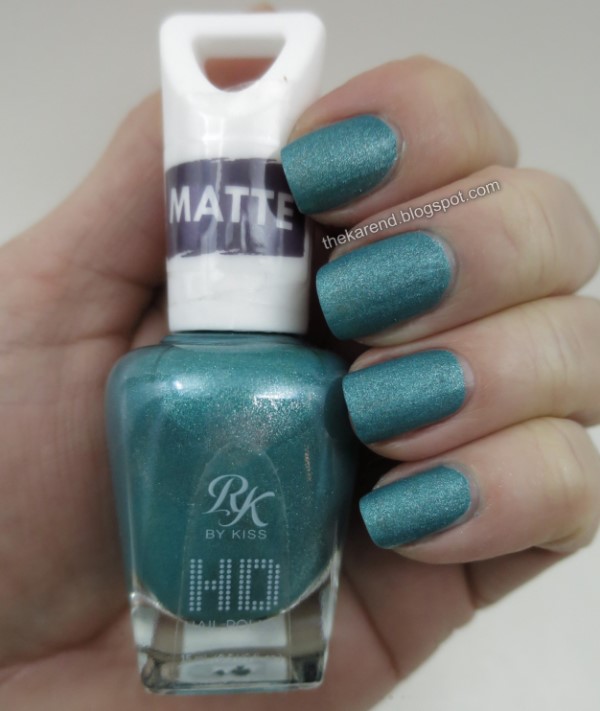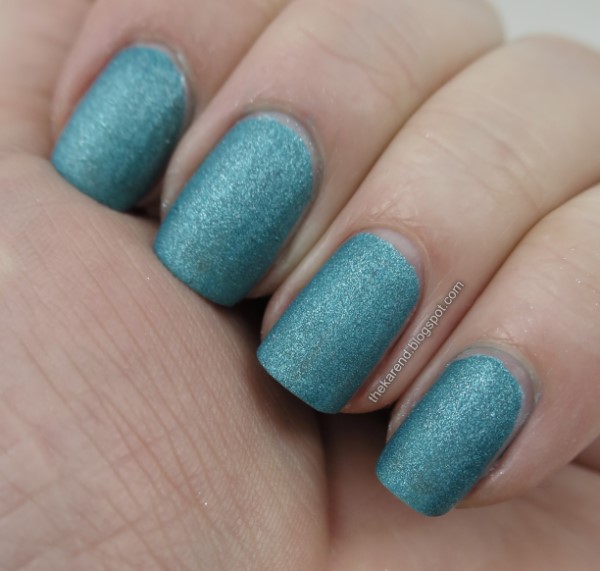 I added glossy top coat and Designer's Gem looked good shiny as well.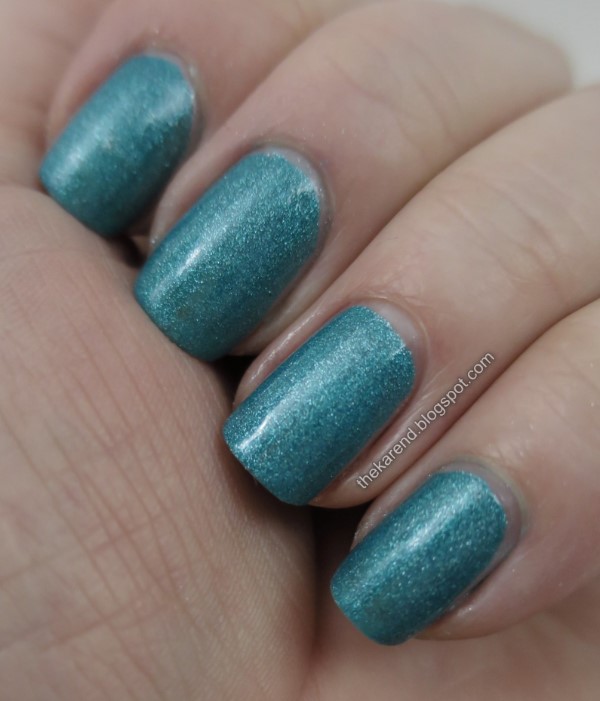 Shiny and sparkling in direct light: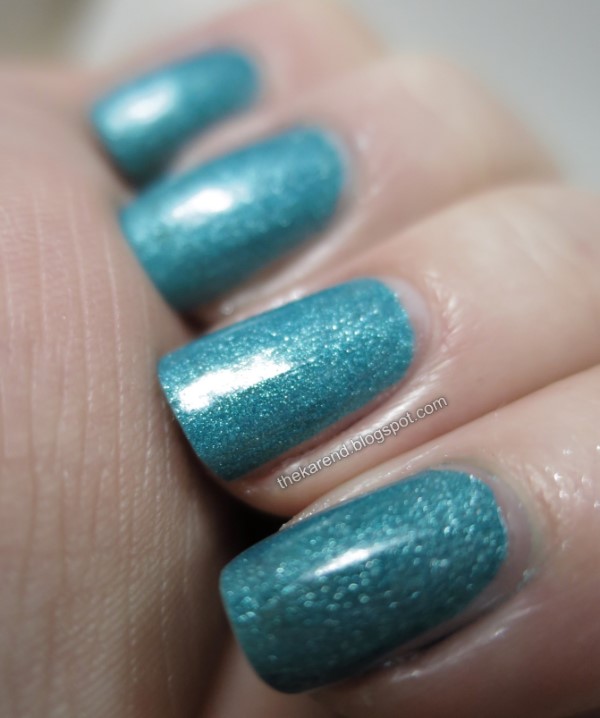 Riddling Attitude is a deep purple matte shimmer. This was also one coat.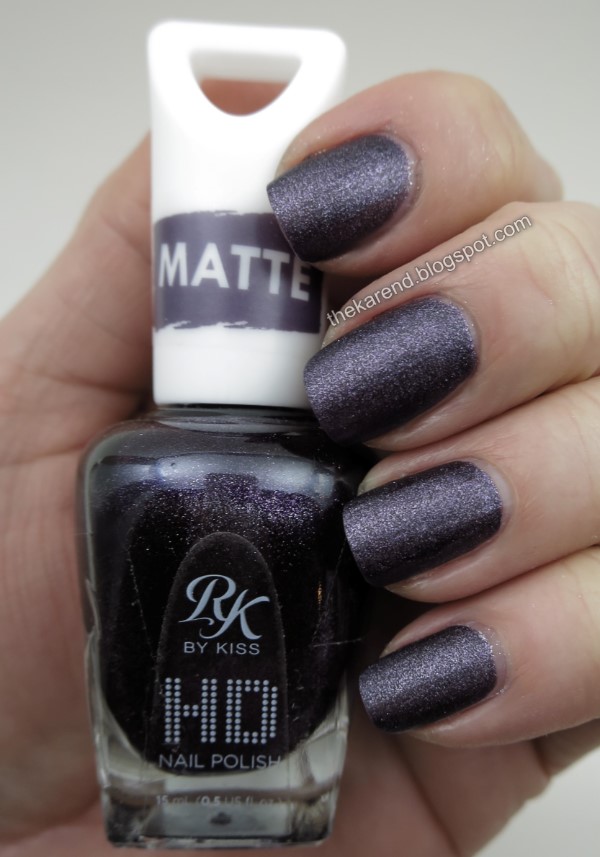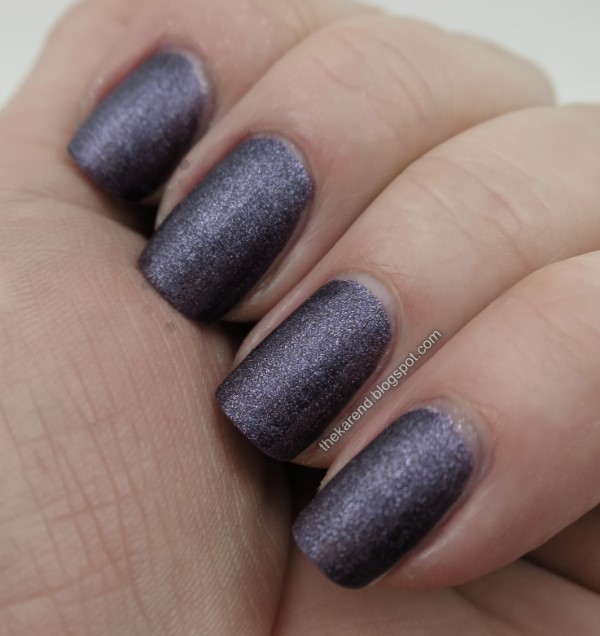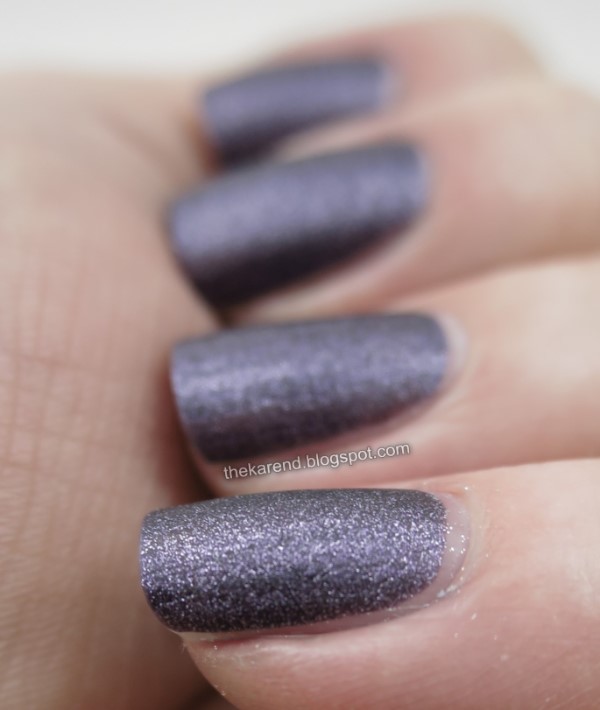 Riddling Attitude with top coat: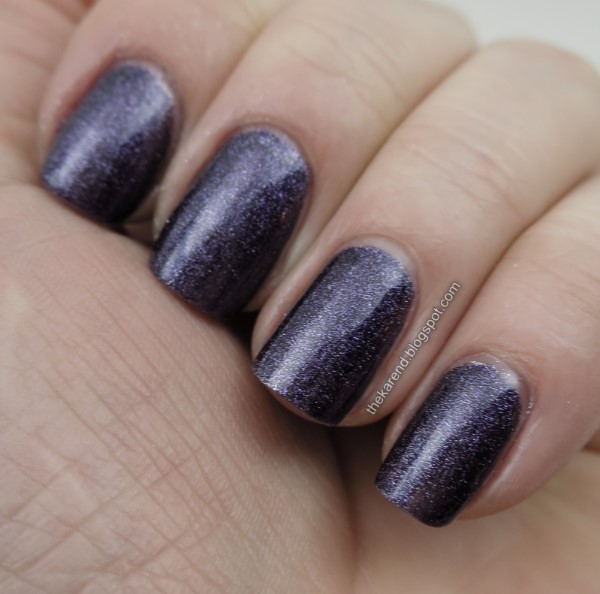 With top coat in direct light:
Blue Gray Cadet is a dusty blue matte shimmer and another one-coater.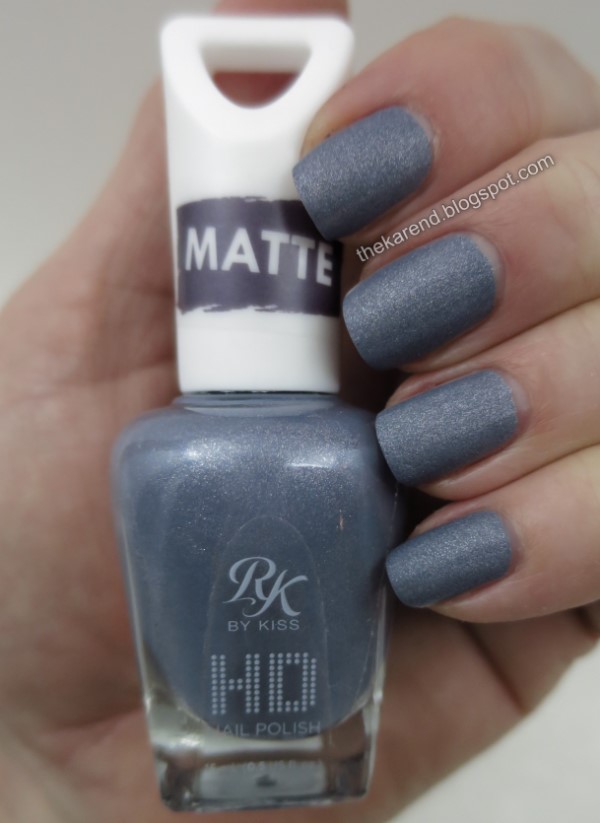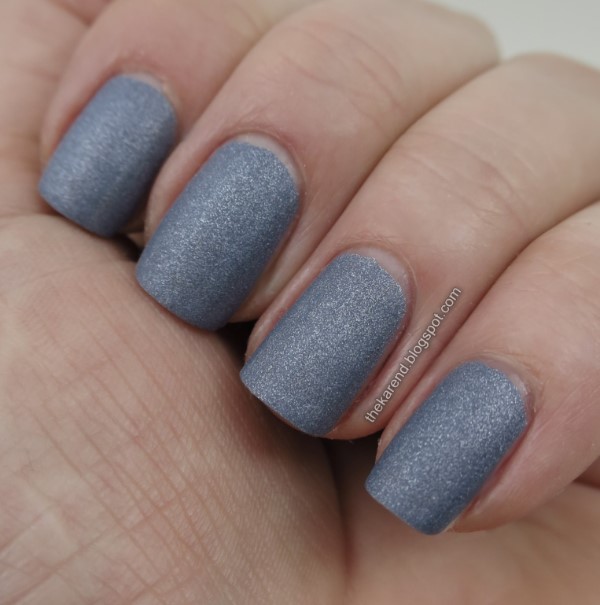 Blue Gray Cadet with glossy top coat: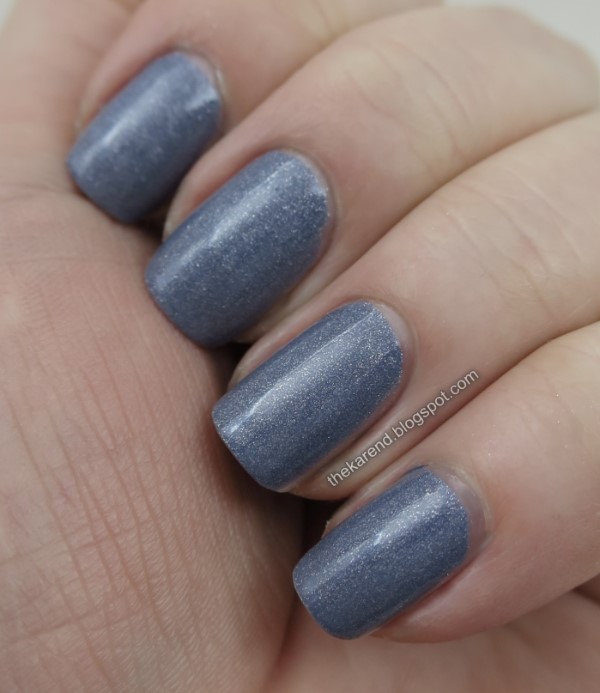 And glossy in the direct light: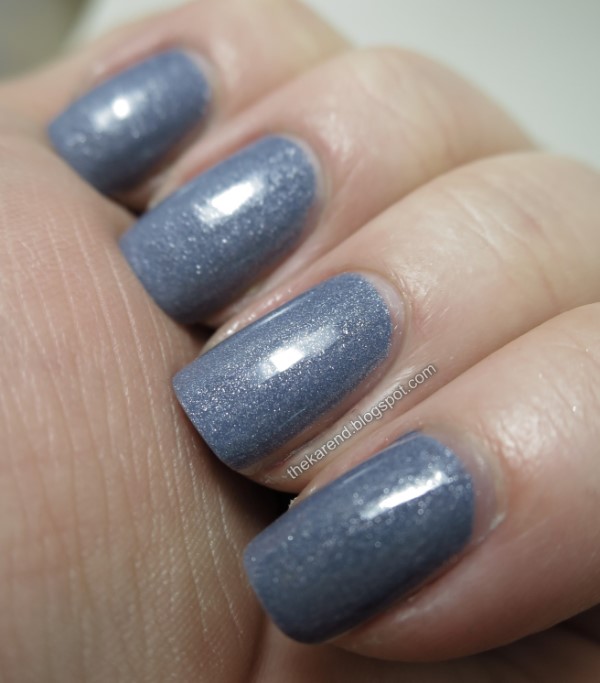 Now that I've seen how good these are, I'm wishing I'd bought the other colors they had. These seem just as nice as Zoya mattes or the OPI suedes. I've looked around online and don't see these for sale; not surprising since the display said they were limited edition and it looked like it had been sitting in that store for some time. It could also be that I haven't hit on the right combination of search terms yet: RK by Kiss HD matte? HD matte nail polish RK? It's hard to know sometimes.