SinfulColors is frustrating me. They're one of the few drugstore brands that's putting out new stuff now, so that's all to the good. The bad part is they're not making it at all easy to know what's coming, what's out there, what I should be looking for. I know they don't control what stores stock, but they do control their own website and social media, and those often aren't telling me what I want to know, like when and where I might find the rest of the Vanessa Hudgens winter collection (I don't even know if it has a name, like the summer one was Festival; this one is on their website as just Vanessa Hudgens, which makes it hard to talk about with other polish lovers and compare notes). Putting all that aside, I did buy the five colors I did find (at Fred Meyer) and have now swatched them. Left to right: Through the Woods, Frozen Rose, Wonderland, Deck Yaself, Fab Yule-ous.
All of these were opaque in two coats and are shown without topcoat.
Through the Woods is a deep brown with blue, gold, and pink shimmer.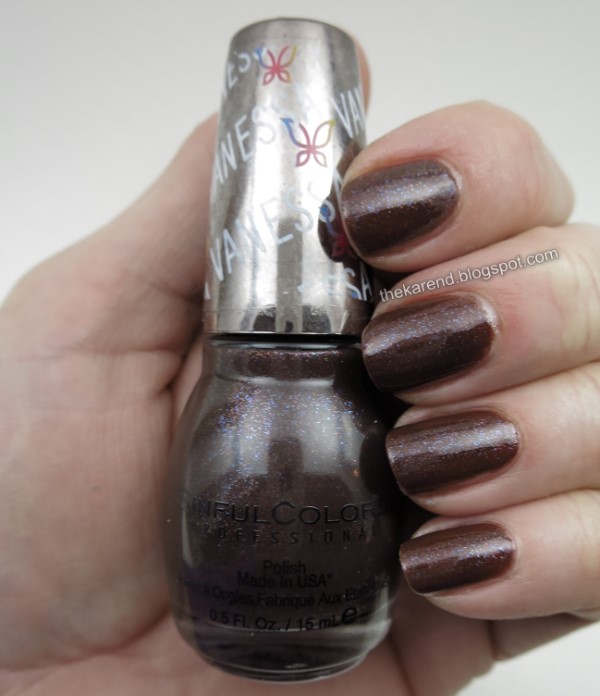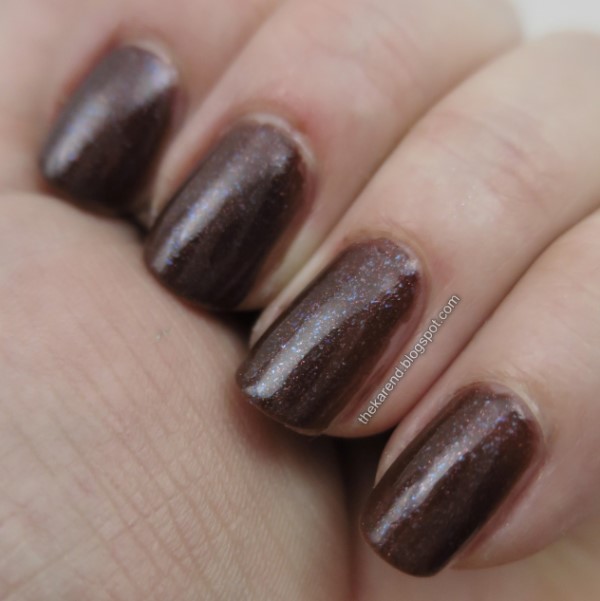 Frozen Rose is red violet which also has blue, gold, and pink shimmer, though the mix here has more pink than in Through the Woods.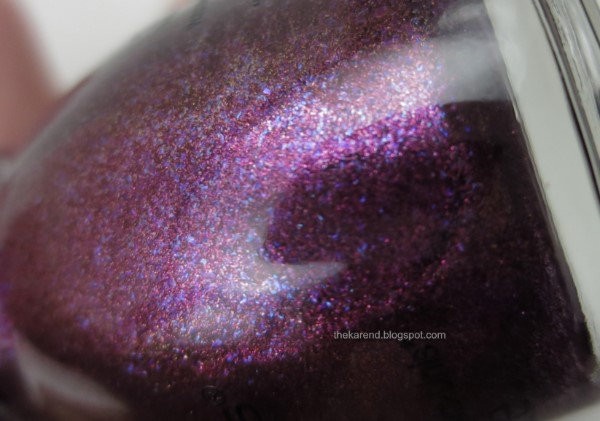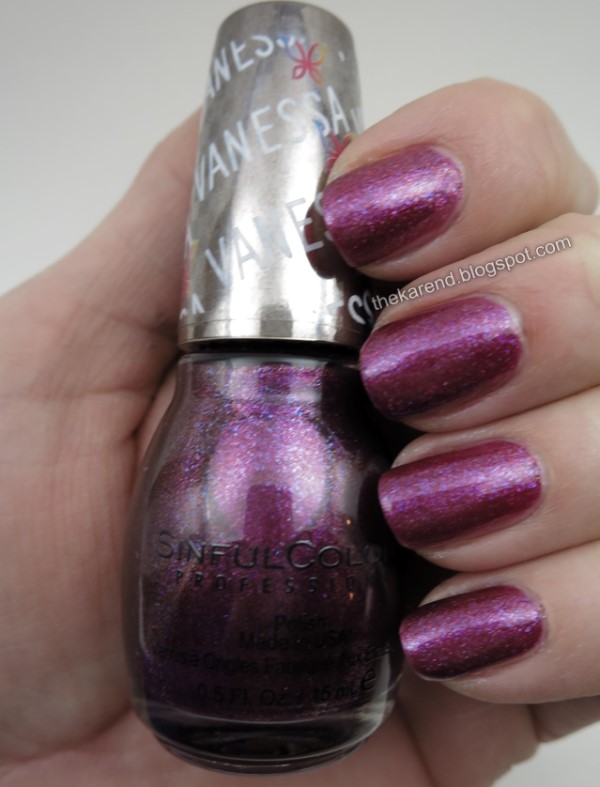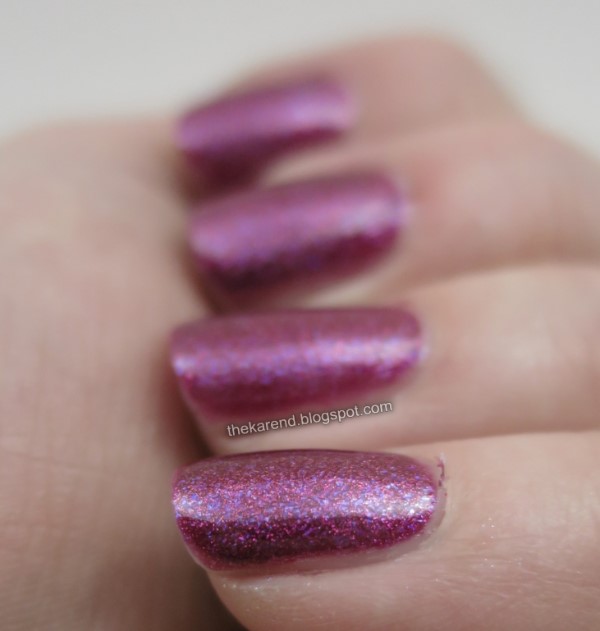 Wonderland is a cool-toned sky blue with silver and blue shimmer. This has more of a foil/metallic finish than the others in this collection.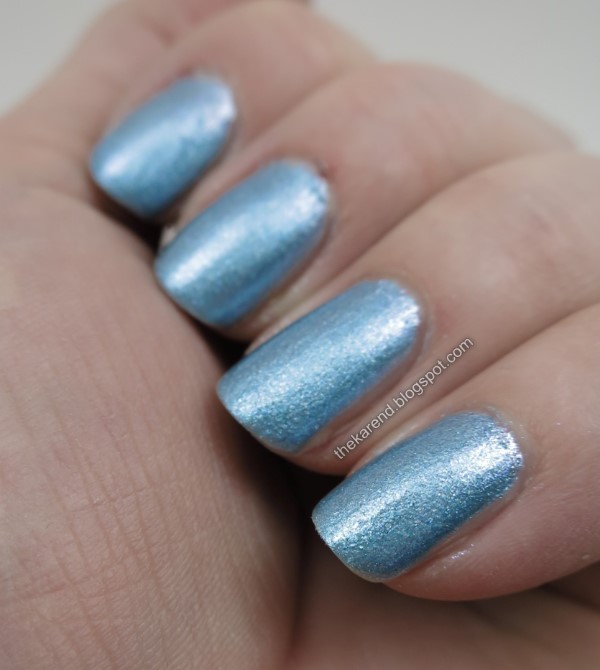 Deck Yaself is a warm brown with gold and copper shimmer.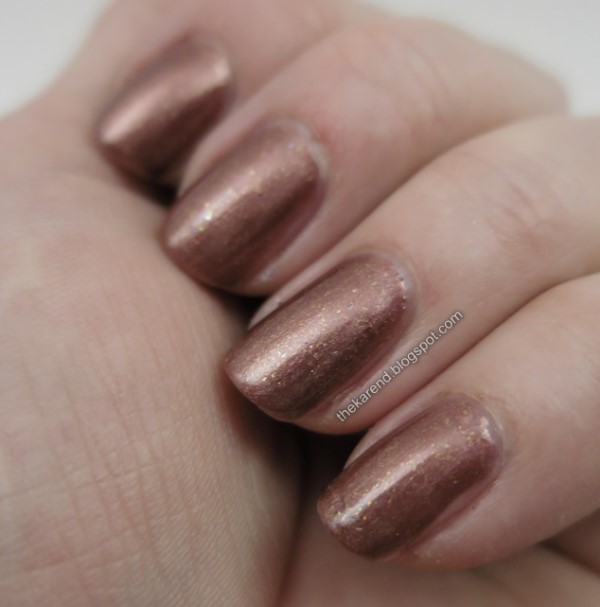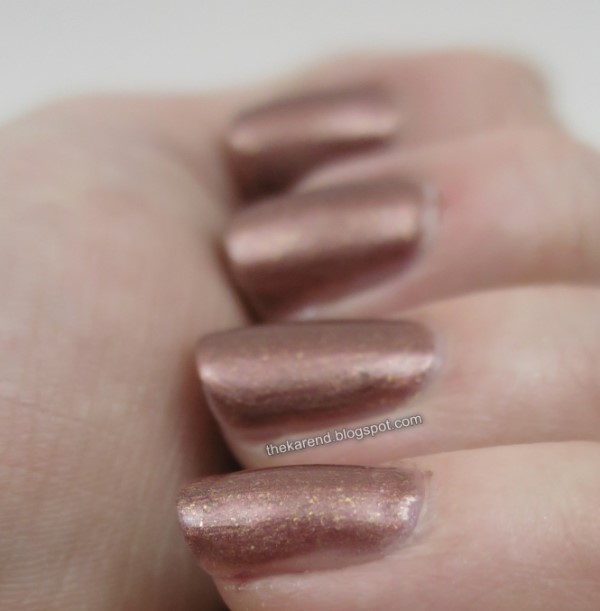 Fab-yule-ous is a dark green with blue, gold, and bright green shimmer.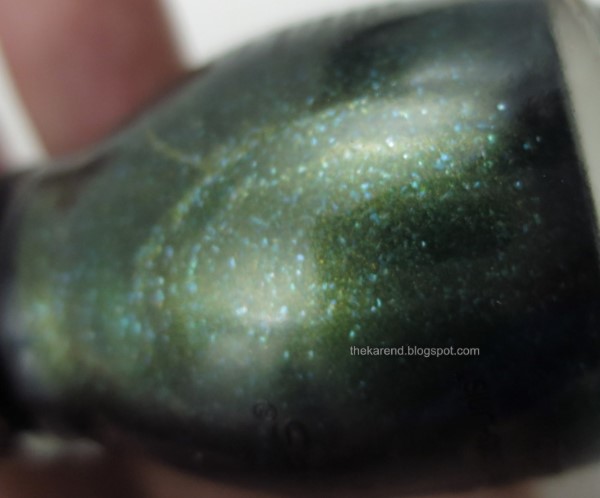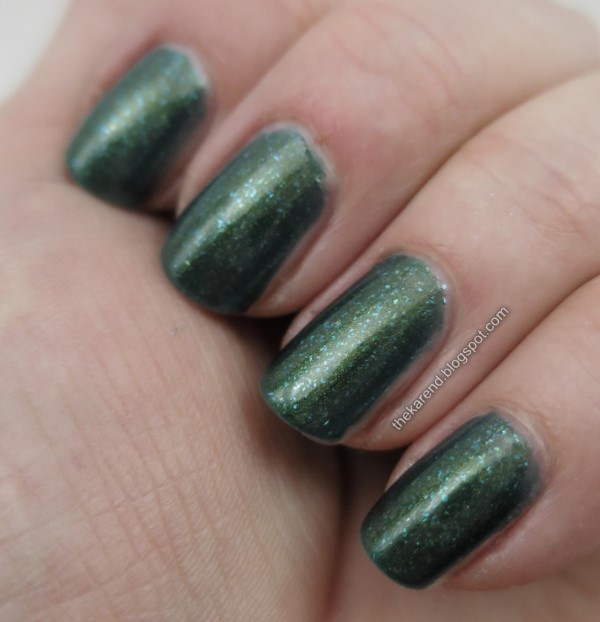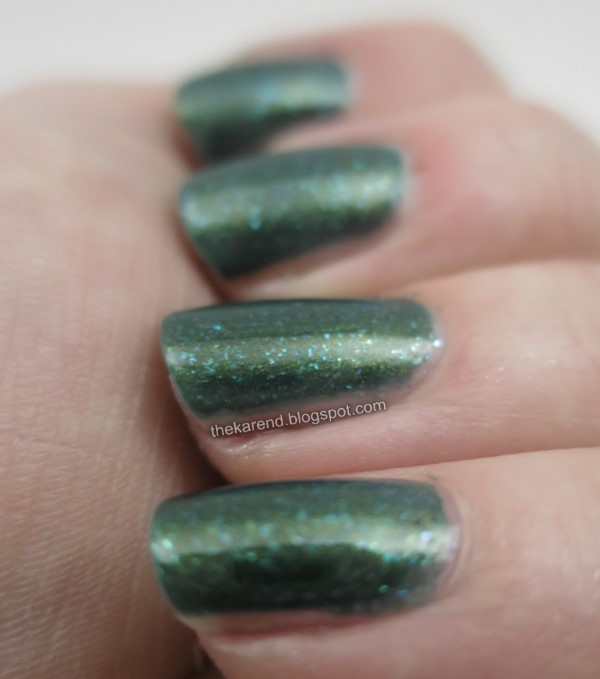 I felt like three of these were made to be a mani together, so I did a rough gradient with Deck Yaself, Through the Woods, and Fab-yule-ous. I think this would be a great combination for an autumn mani, maybe with some leaves stamped in gold and/or copper over the top. I did add topcoat to this, unlike the swatches above.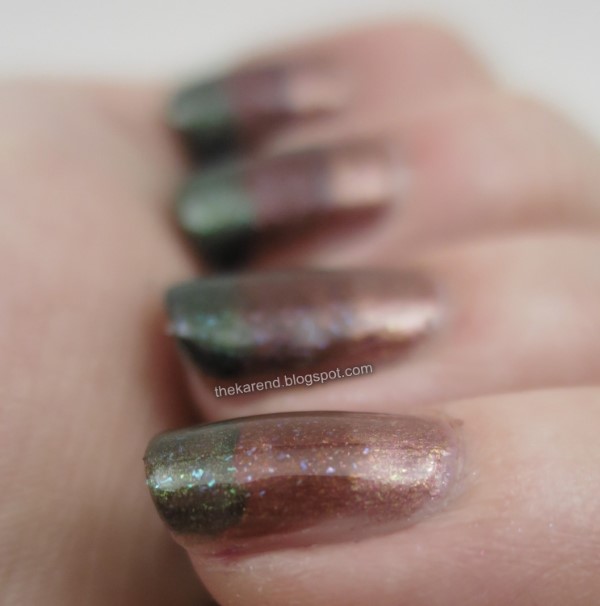 These are great colors, definitely the equal of some shimmers we've seen from pricier brands. Wonderland is the least interesting of these to me, but it's still a solid polish and if you don't already have many many blue frosty metallics, it would be worth getting. I hope I can find the other seven shown on the SinfulColors website at some point. I'm also on the lookout for some other Vanessa Hudgens colors not shown on the website; some ladies have found these on the West Coast in non-national chains; they're brighter colors, so maybe they'll show up more widely close to spring? Then there are the three Kyle Jenner colors (I know, I don't like the tie in but the polishes look good) I saw swatched but can find no other information about on the SinfulColors website.