The China Glaze Shades of Paradise collection was released for summer of 2018 but I didn't let that stop me from wearing one of the fake nail sets from it in the fall; the colors went quite nicely with some of my sweaters (and it's definitely sweater weather on my mountain now). As you can see, I bought this set on clearance; they sat in my stash waiting for the right time. I don't know if this purple and green design had a name. If it did, it wasn't printed on the box.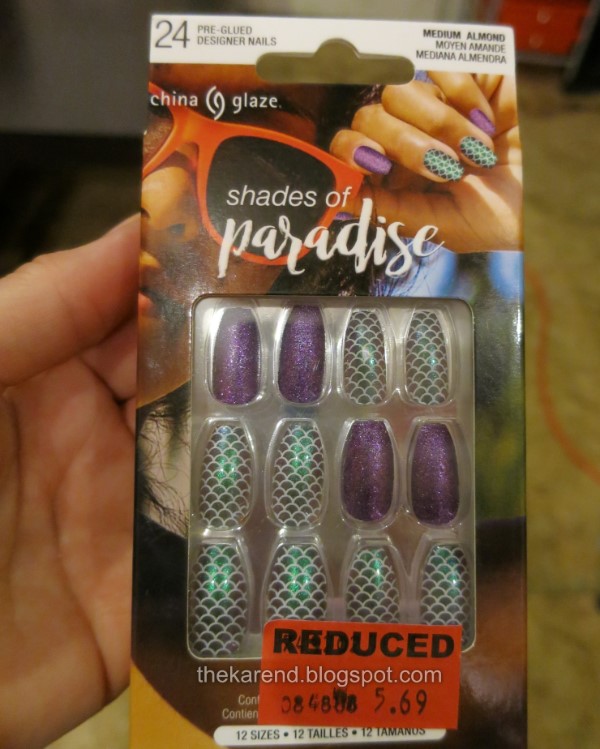 Application for these was simple. They have the adhesive already on the nails, covered with thin plastic so you can try them on for size before you put them on. When you've found the right size, just grab the tab on the plastic sheet and peel it off and stick the fake nail on your real nail. Easy.
These were labeled as "medium almond". They felt long to me, probably because weeks of wearing shorter nails came before these. I'd call this shape ballerina or coffin rather than almond since the tip is squared off, not tapered like an almond.
Most of the set were purple/green duochrome with a white fishscale pattern printed on top that made me think of a mermaid. The accent nails were purple microglitter. I was slightly bothered that the purple of the accents was more cool-toned than the purple in the duochrome but not bothered enough to paint over them with something better coordinated.
Like most longer/pointier fake nails, these started narrowing closer to the base than my natural nails, which is not a great look but I hoped the design was flashy enough to draw attention away from that.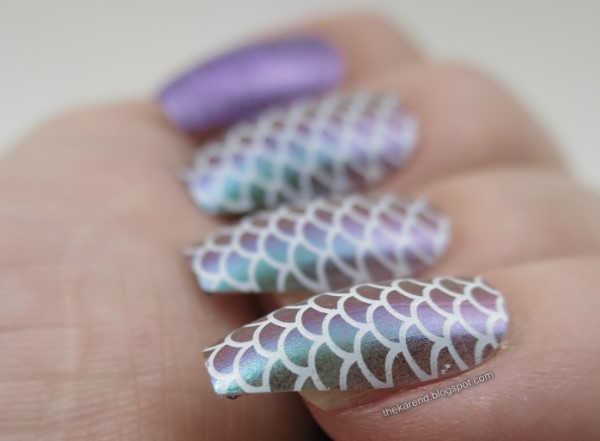 The shift was really visible and really pretty. I spent a fair bit of time moving my nails around and admiring the colors.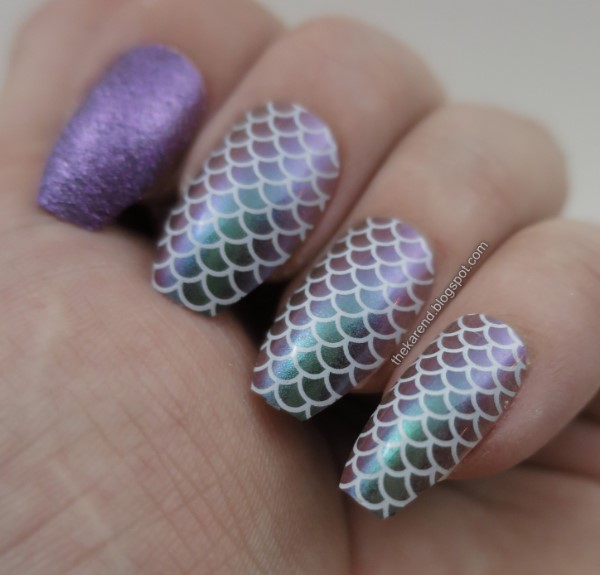 In the sun, there was some sparkle to the duochrome.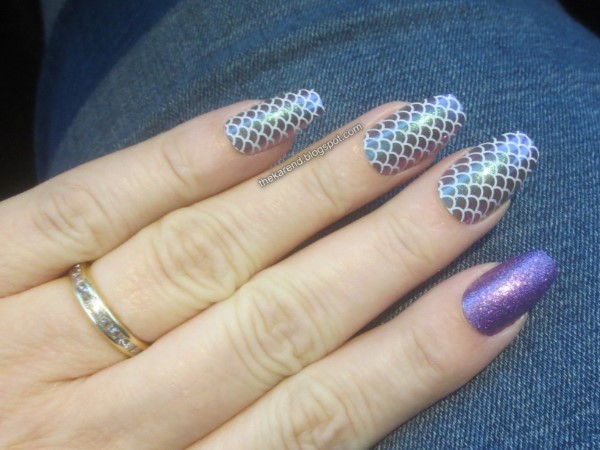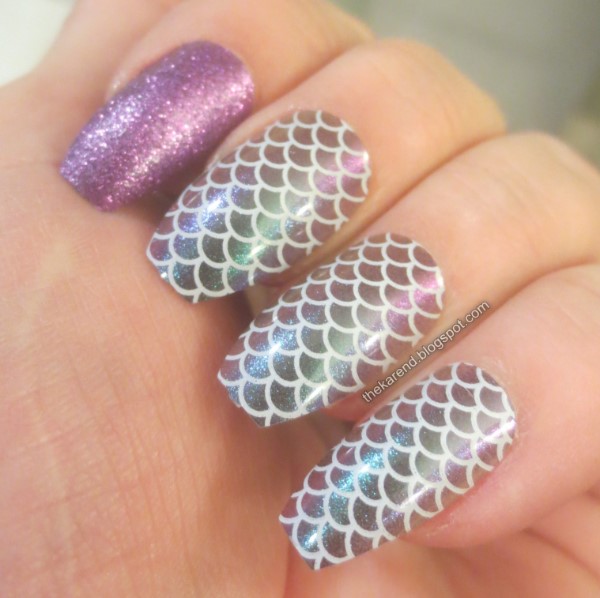 After a few days, I filed off a tiny bit of the length and rounded the square corners; that looked and felt better to me.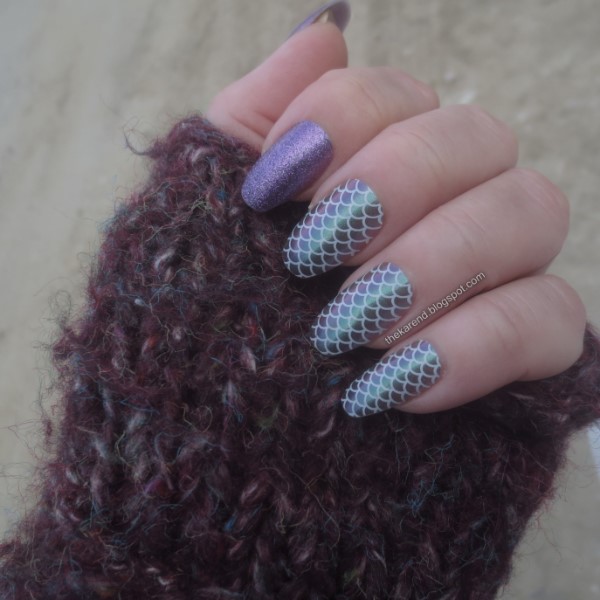 I wore these for a full week. There was some tipwear showing by the time I took them off; it wasn't too noticeable though (if I hadn't reshaped the tips a few days it probably would have been more pronounced).
I liked these a lot, and they coordinated nicely with much of my wardrobe. I have another set or two in my stash; I also saw them on ebay today when I checked, though for more than I wanted to pay.