The most popular posts on my blog have almost always been ones where I manage to get a new collection swatched and posted soon after it is released. My life now isn't really conducive to doing that, so I'm just having to accept it and swatch what catches my eye in my stash. Which is why today I have three blues from Defy & Inspire Vitafit, which at least are still available in Target stores as far as I know (they are definitely on the Target website). Left to right: Run Harder Than Your Mascara, Victory Lap, and Challenge Your Limits.
Victory Lap is a medium blue creme. Two coats gave good coverage. When dry and not topcoated, as here, the finish leans satin rather than shiny. Maybe there's a touch of neon pigment in here?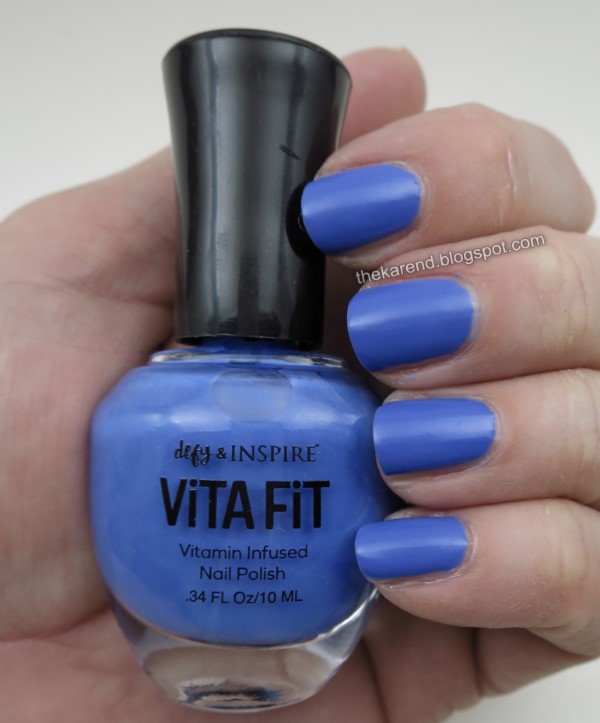 Run Harder Than Your Mascara is a blue shimmer with a pink flash.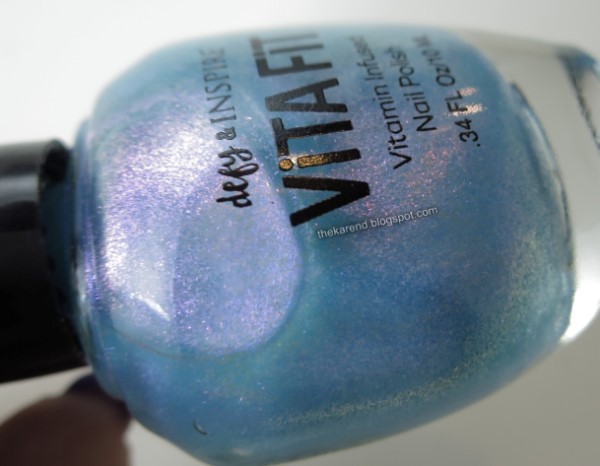 I put one coat of Run Harder on top of Victory Lap.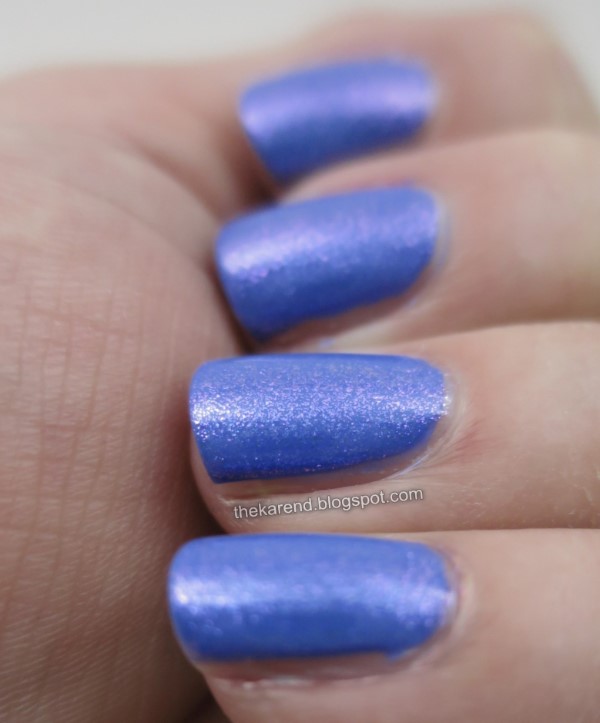 The pink in the shimmer showed more in some lights than others.
Challenge Your Limits has small blue, silver, and holo glitters plus silver shards in a sheer light blue base.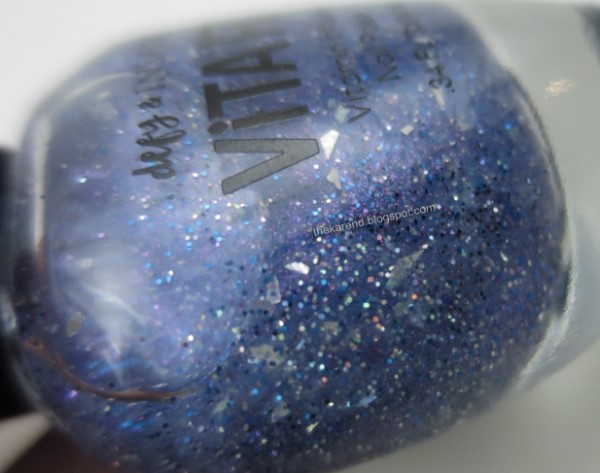 I added one coat of Challenge plus clear topcoat to the previously layered polishes.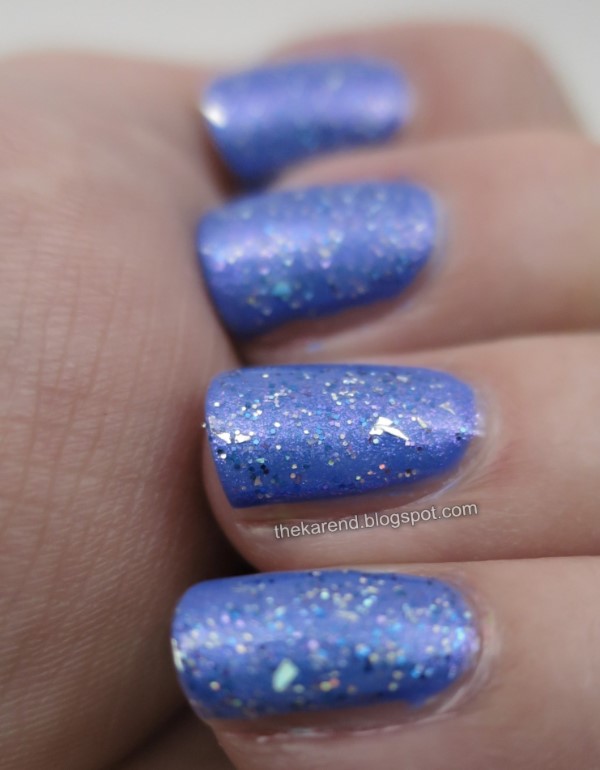 I'm not enamored with the shards in this but when the tiny holo glitters threw rainbow colors in direct light, I could ignore the shards.
These were the first Vita Fit polishes I tried. The formula was decent in all three finishes, and the $2.99 price is reasonable (would be more so if the bottles were 15ml instead of the 10ml they are, but I doubt I'll even use up the 10 so that's all right).